The Ethical Slut
by Janet W. Hardy and Dossie Easton
Ten Speed Press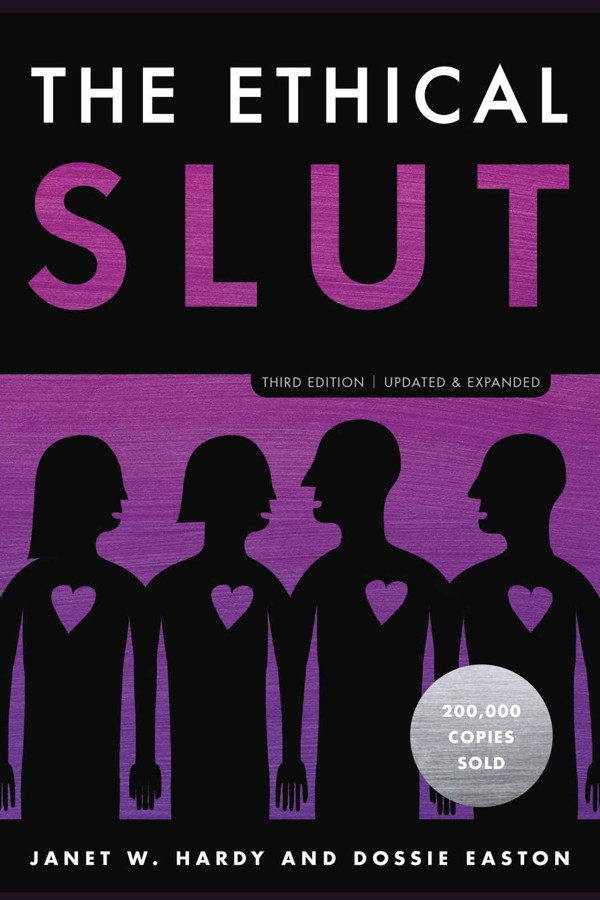 This updated book could be shortened to one sentence: live and let live. Instead, as with many self-help volumes, the authors take it upon themselves to relay their message umpteen times and in umpteen ways. Readers may suspect that in a book about polyamory, open relationships, sex and love, there will be much about carnal desires. They would be wrong. In a bid to be all-inclusive, Janet Hardy and Dossie Easton (themselves non-monogamous lovers) devote space also to asexuals and aromantics, in addition to "graysexuals" (somewhere between asexual and sexual).
Readers who flinch at political correctness would do well to keep their distance, although those interested in neologisms, or even new concepts and practices, should leave with their heads buzzing, if they read to the end. They'll discover, for example, quodoushka, ecosex and monogamish, the last one coined by sex-advice columnist Dan Savage to describe couples who believe there's no harm in the odd fling. The authors also over-explain their reason for their title, when all that is necessary, surely, is to demand that the word "slut" be stripped of its sexist, pejorative overtones.