The Assassin of Verona
by Benet Brandreth
Zaffre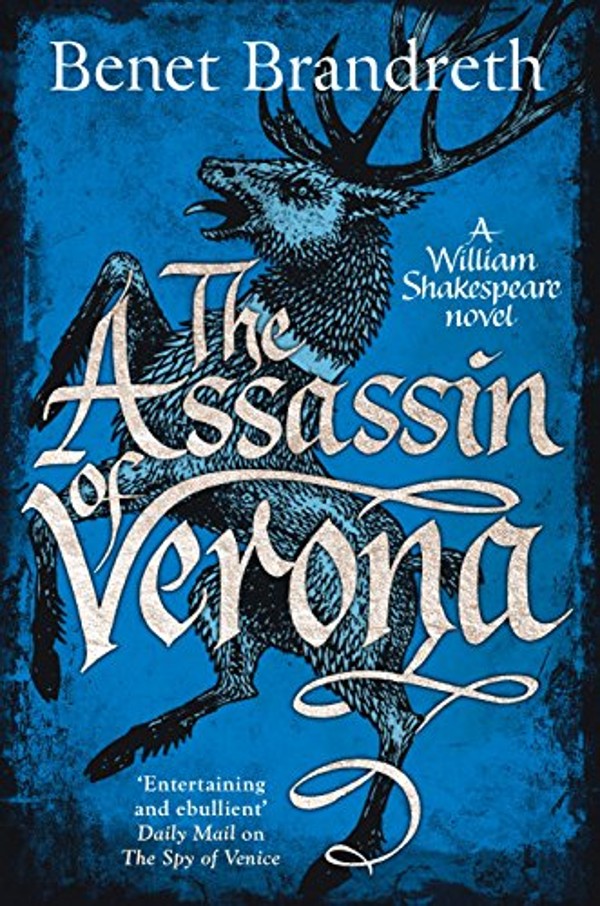 This is the second of Benet Brandreth's thrillers starring William Shakespeare (yes, that William Shakespeare), a "would-be poet" whose gift for storytelling transforms him into a spy. Given the conspiracies that unravelled during Shakespeare's lifetime (not for nothing was one of his favourite words "plot"), this isn't as fanciful as it sounds. It helps that Brandreth's first episode, The Spy of Venice, was fun, sharp and full of knowing references to Shake­speare's day job: "We are not play­things, William," Shakespeare is warned in the new novel.
Shakespeare set three plays in Verona: the titular Two Gentlemen of ..., The Taming of the Shrew and Romeo and Juliet. This last echoes in the tale of star-crossed lovers, the pleasingly feisty Aemilia and Valentine, who has "importuned [her] with love in an honourable fashion". Their illicit union becomes even riskier with the arrival of inquisi­tor Father Thornhill, a "beast [...] in priest's robes".
Shakespeare is also jousting with the pontiff. Picking up where part one left off, his possession of vital documents naming undercover Catholic spies in England endangers him and his two brothers-in-arms, Hemminges and Oldcastle. There are twists, disguises, pledges to bloody vengeance and plenty of fair Shakespearing: "You may play the knight, but you will never play a mouse." Brandreth keeps the pace high and an eyebrow nicely arched.