The Girl Who Takes an Eye for an Eye
by David Lagercrantz
Knopf
When the history of early 21st-century literature is laid down, Stieg Larsson's Millennium trilogy deserves a mention, if only for its formidable sales, which made the books a genuine literary phenomenon.
Their success owed much to the Swedish writer's capti­vating backstory: Larsson's books were written in secret and only published after his tragically early death, aged 50, in 2004. Public obsession with his dark thrillers was also fuelled by his duelling heroes, Mikael Blomkvist and Lisbeth Salander.
The more cliched aspects of Blomkvist (he is not contem­porary crime's first flawed, middle-aged detective who never­theless seems irresistible to women) were enlivened by his crusading day job in investigative journalism.
Salander, by contrast, truly earned the trilogy's many headlines and film adaptations. A cyber-punk genius who might look more at home in a Prodigy video, she was vulnerable and tough, down-to-earth and utterly enigmatic.
Each of the original books' titles includes the word "girl": The Girl with the Dragon Tattoo, The Girl Who Played with Fire and The Girl Who Kicked the Hornet's Nest. When Larsson's publisher decided to expand the trilogy by employing best­selling author David Lagercrantz, also a Swede, "girl" remained central to the mystique of the brand.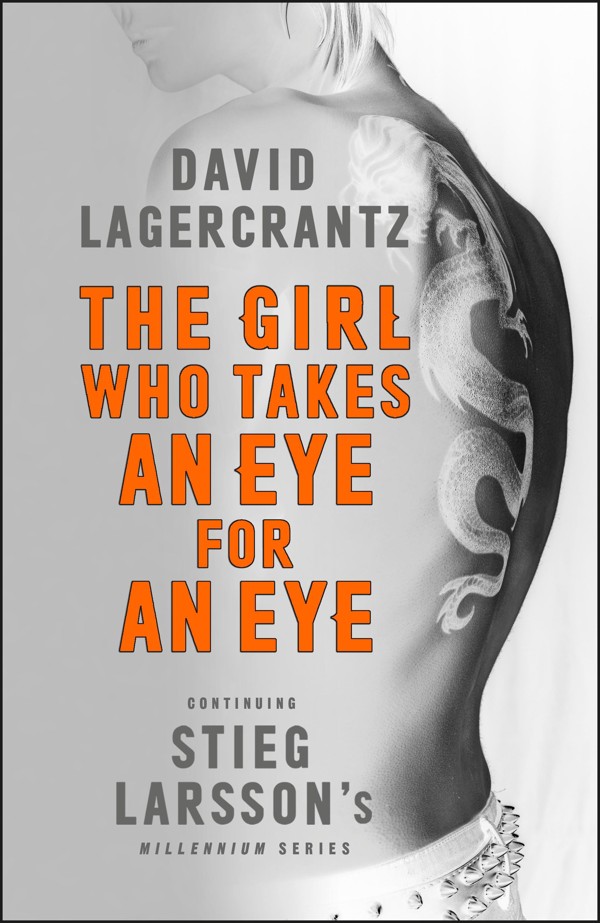 In the case of The Girl Who Takes an Eye for an Eye, I wonder why they bothered. Where the trilogy's opening title titillated elegantly enough, Lagercrantz's sophomore outing strains clumsily for effect. His previous effort, The Girl in the Spider's Web, was better, but neither is a patch on his other bestseller: I am Zlatan, the story of Sweden's mercurial footballing genius Zlatan Ibrahimovic.
The fifth "girl" title prepares us for a novel of revenge and – through biblical allusion – aims for a grandeur that the unwieldy tongue-twister fails to match. Whatever will Lagercrantz try next? The Girl Who Went Out for a Pint of Milk, Forgot Her Keys and Had to Phone Her Best Friend to Borrow Her Spare Set in Order to Let Herself in Later that Afternoon?
The new novel's beginning is similarly ponderous. Before we get to the action, there is a list of the main characters, and a slice of Swedish history about St George slaying (yes, you guessed it) a dragon. This return to basics informs a short prologue in which Holger Palmgren, Salander's former guardian, visits her in prison. "Why is that dragon tattoo so important to you?" he asks. Salander, as is her wont, both answers and deflects the question, which haunts the rest of the book.
Man who's playing with fire: David Lagercrantz on continuing Stieg Larsson's Millennium Series
Events of the previous novel landed Salander behind bars. Once again, she is both hero and villain, victim and perpetrator, and had "taken it upon herself to hide an eight-year-old autistic boy", we are told. It was her refusal to cooperate with police that did for her. "No one disputed that she went to heroic lengths to save the child's life," Lagercrantz lectures.
Prison, it seems, suits Salander. "So long as she could keep on with her quantum physics and her workouts, it made no difference whether she was [there] or anywhere else," the author writes, mixing silliness and bluntness. Yet our "girl" benefits considerably from the claustrophobic Flodberga prison for women: its corrupt, nasty atmosphere makes us root for her all over again, especially when Lagercrantz introduces a nemesis, "Benito" Andersson.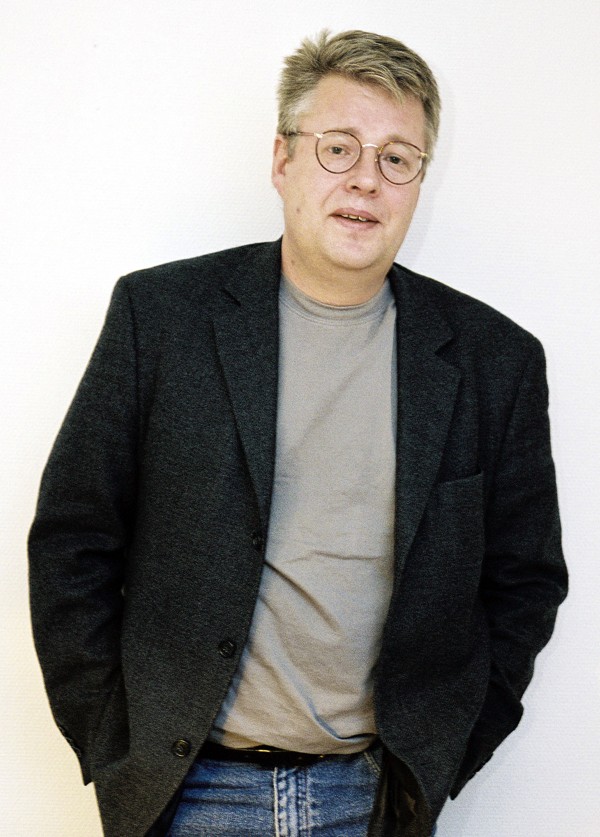 The main focus of Andersson's anger is Faria Kazi, whose backstory provides one of the two major plot lines. Imprisoned for killing her brother, she is brutalised by Andersson, to Salander's increasing rage. We slowly learn the truth: Kazi's family wanted to marry her off to a foreign businessman with unappealing links to radical Islamists.
On a rare evening out, Kazi falls helplessly in love with Jamal Chowdhury, whose outspoken criticism of Islamist extremism in Bangladesh has earned him a fatwa. Having gained asylum in Sweden, Jamal is killed in suspicious circumstances. Kazi's despair on learning of his death triggers her moment of murderous rage.
This melancholy story is intercut with something considerably stranger, whose origins touch – as so often in Millennium – on Salander's childhood. Palmgren's aforementioned visit to Salander had deeper purposes: to understand her abusive upbringing within a broader context of Swedish children adopted soon after birth. Uncovering the truth becomes Blomkvist's mission, and he undertakes it with his usual obsessive determination, occasionally breaking stride to sleep with old flame Malin Eriksson: "She came not once but twice," we are told of their first tussle, as if Blomkvist has broken a record.
This second plot involves Leo Mannheimer, a lonely fund manager from a wealthy family, and Dan Brody, a brilliant but unsatisfied jazz guitarist who flees his grotesque upbringing in Sweden to find some sort of life in America. As so often in Millennium, it's a narrative that weighs the ordinary and incredible to impressive effect.
Author of controversial 'Millennium' sequel says he wrote in 'manic depressive' state
Ultimately, Lagercrantz knows what makes Larsson fans tick and honours his legacy, in ways both good and bad.
On the plus side, he shares Larsson's feeling for the outsider, writing persuasively about Kazi's struggles to survive her family's appalling treatment. This empathy also informs the parallel story touching on Salander's early years. She is fast becoming a modern patron saint of the outcast, never more dangerous than when she encounters another human in danger. Her demeanour may be calm, almost blank, but it masks a fire.
But where Salander defeats just about everyone else in this new episode is in resisting Blomkvist's charms. In one blatant tease of a scene, the journalist wakes up blearily in her bed. You suspect the worst (or, from Blomkvist's perspective, the best), but it turns out to be a naughty hoax, presumably to remind the reader of past encounters and to keep the will-they-won't-they soap opera alive.
Lagercrantz's prose is readable, if func­tional. The dialogue skips along easily, as if a movie adaptation awaits. At times, though, he can be surprisingly inept and not above a ponderous moment, especially when salivating over Salander's virtuoso computer hacking or Blomkvist musing on "lies as weapons".
The Girl Who Takes an Eye for an Eye is slightly overwrought but good fun. The prison sequences are gripping, and the characters convincing even in the most extraordinary situations.
Lagercrantz's compassion for the underdog adds genuine emotion to his baroque plotting. There is much to admire in the way he has grasped a tricky assignment – to continue one of the big­gest hits of recent years. Roll on the next "girl", whatever she gets up to in the title.