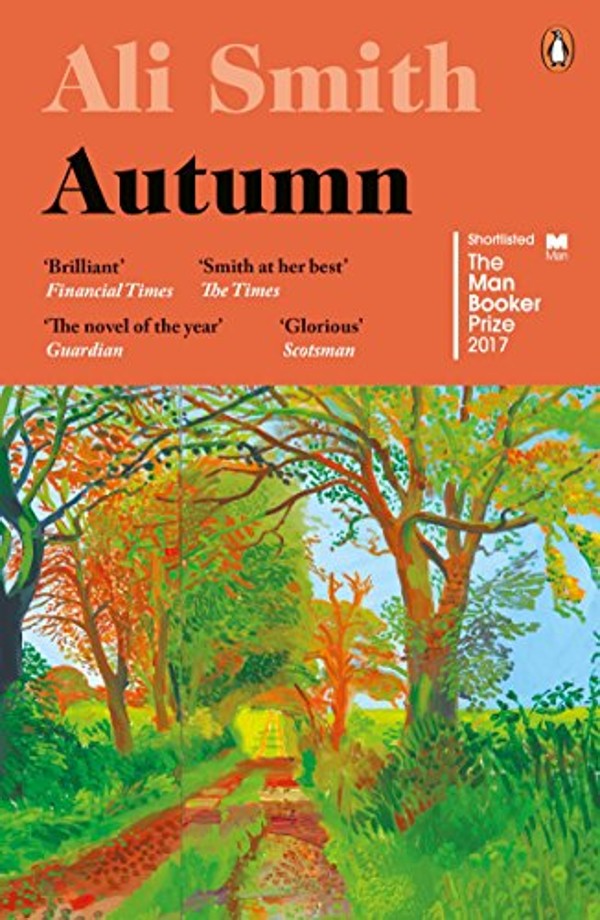 Autumn
by Ali Smith
Penguin
Ali Smith is to the Man Booker Prize what Radiohead are to the Mercury: often shortlisted but never the winner. Previous novels Hotel World (2001), The Accidental (2005) and sorely overlooked How to be Both (2014) neared but didn't cross the Man Booker finishing line. Autumn makes it four finalists for the writer, and extends How to be Both's dicing of time and history into extraordinary shapes.
The first part of a fictional cycle exploring the seasons, Autumn follows the relationship of Elisabeth Demand, a youngish lecturer drifting through life, and Daniel Gluck, a former art collector and now centenarian who has known the woman since her childhood. Both are going nowhere slowly: Gluck because he is dying quietly in a care home; Demand because she fails to renew her passport due to a comical technicality. This leaves them to share their lives through conversation: about books and mutual affection.
In the world outside, Britain is reeling after the Brexit referendum. Smith's topical, if less than subtle meditation on the nation's divided present is elevated by considering its relation to the long perspective. The writer's meandering but absorbing storytelling considers the vagaries of artistic reputation and the slow alterations wrought by age. Everything has its season and perhaps Autumn will win Smith that deserved Man Booker.