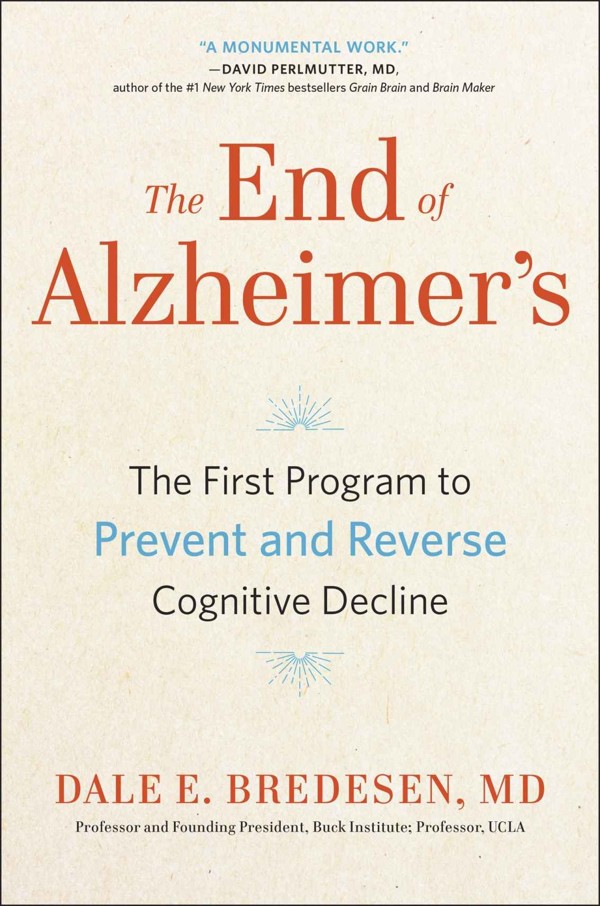 The End of Alzheimer's
by Dale E. Bredesen (read by Marc Cashman)
Penguin Audio
This should not have been released as an audio book because of the complexity of terms used. But many will find Dale Bredesen's account interesting because it offers a different view of Alzheimer's and, he says, could be "life changing" for those affected by the disease, as well as the middle-aged worried about cognitive degeneration.
Bredesen, a doctor who has spent 30 years researching Alzheimer's, describes the disease as a protective response to inflammation, insufficient levels of nutrients and synapse-supporting molecules, and toxic exposure to "dementogens" (mould and mercury are examples). The book then explains how his "ReCODE protocol" (involving good food, adequate sleep and exercise, and less stress) can prevent Alzheimer's-related threats the brain responds to.