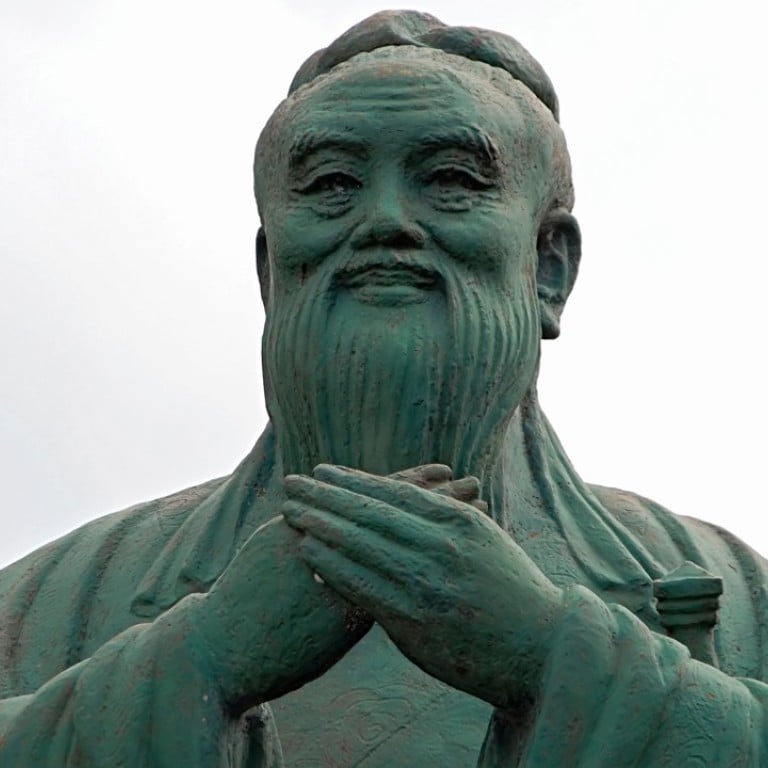 Review

|
China's draconian education system under spotlight in Little Soldiers – book review
When Lenora Chu's son came home from his Shanghai kindergarten with tales of harsh treatment, the American journalist threw herself into understanding what makes Chinese schools tick, as she recounts in this rollicking read
Little Soldiers
by Lenora Chu
Harper
"There is a little man who resides inside the head of every Chinese man and woman, whether they know it or not," Lenora Chu writes in her new book, Little Soldiers: An American Boy, a Chinese School, and the Global Race to Achieve. "He governs how they find their mates, what they look for in jobs, how they treat their parents, and how they educate their children." That little man is, of course, Confucius.
Perhaps it was the resounding influence of the ancient philosopher that convinced Chu, an American journalist based in Shanghai with her husband, National Public Radio's Shanghai correspondent Rob Schmitz, to enrol her toddler son, Rainey, not in one of the city's international schools – a predictable choice for many of Shanghai's expat couples – but in a Chinese kindergarten considered a super-school.
Chu realised quickly that the teachers were not exactly followers of the creative and compassionate Waldorf method. After his second day, Rainey came home and told her that he had been force fed egg – which he detested. When he wailed and spat it out, his teacher put it back in his mouth – four times – until he finally swallowed.
When Chu confronted the teacher, she simply shrugged and said, "Rainey needs to eat eggs. We think eggs are good nutrition and all young children must eat them."
A few days later, the teacher was not only unrepentant but offended. She called Chu over and sternly rebuked her, saying, "I want you to refrain from questioning my methods in front of Rainey [...] In front of the children, you should say, 'Teacher is right, and Mom will do things the same way.'"
On another occasion, Rainey impersonated his educators' nap-time instructions at home, wagging his finger and saying loudly, "You must sleep. Close your eyes and rest. If you don't, I'll call the police." Not surprisingly, during his early days at this Chinese-style kindergarten, Rainey's mantra became: "I hate school." His explanation? "The teachers are always loud. I don't want to go. They yell. It makes my heart hurt."
The Houston-born mother encountered many other affronts to her parenting sensibilities. The teachers publicly posted children's height, weight and academic and musical achieve­ments – some parents even committed the scores to memory. The dynamic among the parents resembled Olympic competition. One father enrolled his toddler in "early MBA" classes; another parent spent the summer drilling her young child to learn 1,000 characters.
The one-child policy, still in force when Rainey and his classmates were born, only exacerbated the Chinese obsession with pushing their kids to the top. Having no siblings, each child enjoyed the full attention of two doting parents, as well as two sets of grandparents, all eager to schlep the kids to and from school and myriad résumé-building programmes after the bell rang, and ply the teachers with gifts and classroom support. Every member of this frenzied familial dynamic knew that they had only one shot at glory through academic achievement.
Wondering if all Chinese junior schools and parents operated this way, Chu decided to research the system. She sat in on other early education classrooms, watched teachers at work, canvassed parents and, finally, studied the history of education in China.
The result of this deeply personal investigation, carried out over years, is Little Soldiers, a narrative that is at once intimate, infor­mative, funny and, yes, at times shocking.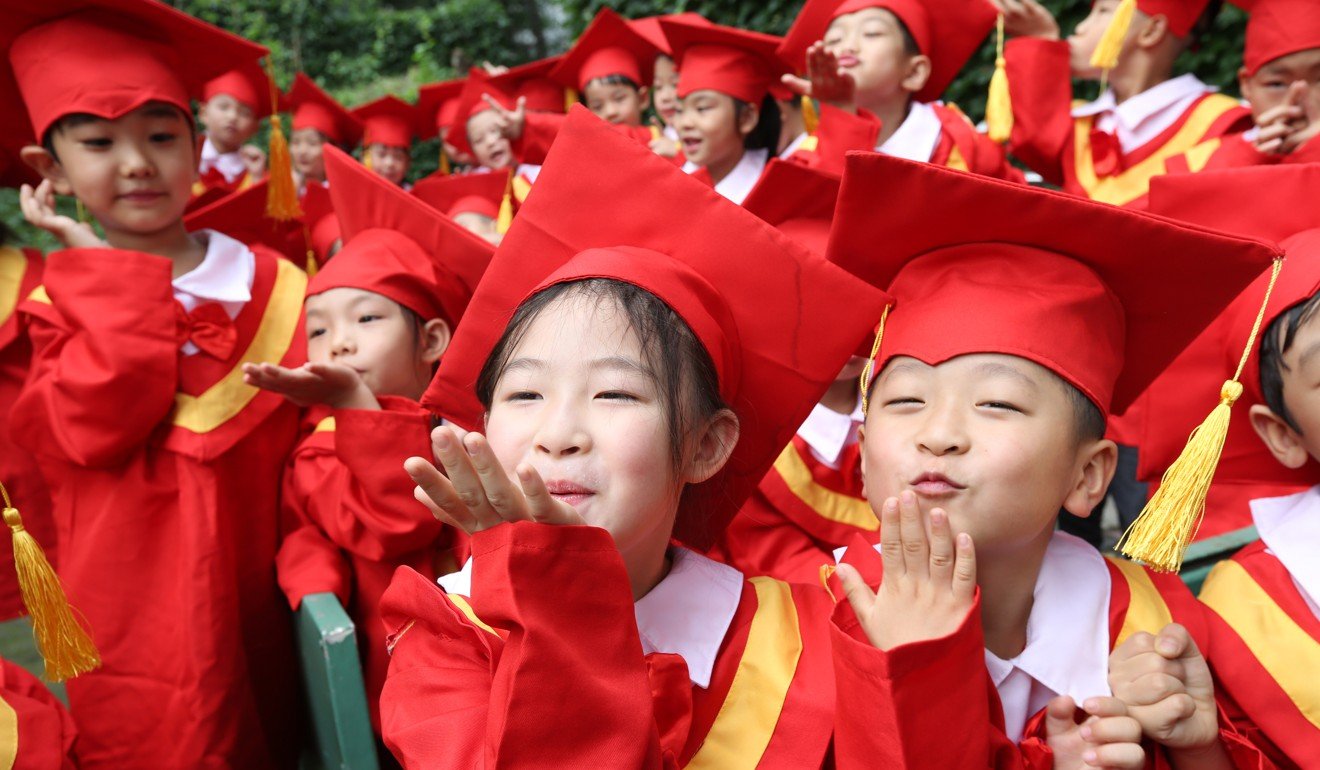 Guanxi'ing her way into another Shanghai kinder­garten classroom using Coach purses picked up at American outlet malls as gifts, Chu saw things she could not un-see. There, she found 28 tiny children in various states of distress, many whimpering, "Mama! I want to go home!"
A sharp-faced woman presided over the class­room, inspecting her young charges' posture and yelling: "Little hands on your legs! Backs straight! Little feet side by side on the floor!" When children fell out of line, their teacher thought nothing of kicking a foot back into place or nudging backs straight with a knock against the shoulder blades.
The Chinese classroom was all about rules. Bathroom trips, Chu writes, "happened as a class, twice in the morning and twice in the afternoon, with the children forming a single-file line and walking slowly down the hall along double yellow lines [...] Children who needed to pee outside of bathroom time could use the chamber pot in the corner of the classroom. At the end of the day you could lift the red plastic lid to see a gallon's worth of accumulated pee, and possibly even a few floating brown logs, always a source of fasci­nation for the children."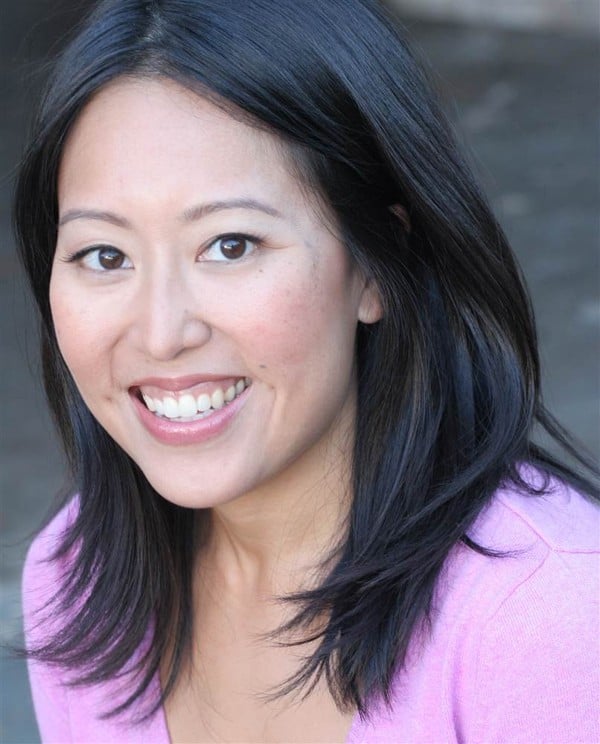 One rambunctious boy, who Chu nick­named "Little Pumpkin", came in for the harshest treatment. A head taller than the other kids and bursting with energy, Little Pumpkin kept popping up out of his chair to wander toward a toy box. As punishment, he no longer got a chair, had to stand outside the classroom and was told: "If you don't sit in [the chair], I won't give it to you. And your mom won't come to get you."
So, what exactly was going on here? As Chu explains it, it's the Confucian principles coursing through the veins of every Chinese person, even those defectors of the diaspora. To understand the historical precedence, the author read up on student life in imperial China. She relates that during dynastic times, entire towns would gather in the square or marketplace to await the final results of the annual imperial exams.
The "champion list" would rank students according to their performance and announce it in a very public way. The young men (and later young women) who studied their way to the top were afforded opportunities to attend the country's top universities.
Chu writes that during the Sui dynasty (AD581-618), a gruelling three-day exam was established for young men throughout the nation in hopes of providing the emperor's court with brilliant ministers and officials. The highest achievers received governing posts and, in essence, one test could change a family's destiny. The hours of study demanded of students had other positive outcomes for China's rulers: the average young person was too exhausted from academic endeavour even to think about rebellion.
Chu herself was no stranger to Chinese-style education. She had been raised by an authoritarian Taiwanese immi­grant father and mother who forced her into academic decath­­lons and Sunday Chinese school. They refused to allow her a pet gerbil unless she won a piano competition and outshone her cousin. The measures paid off for her parents: when Chu eventually received an acceptance letter from Stanford University, her father simply looked at her with a smug expression.
But, Chu says, the Chinese super-school takes child education to a whole new draconian level.
Little Soldiers is a rollicking ride through modern China examined through the lens of the education sys­tem. But what takes this story beyond mere parenting odyssey, to offer signifi­cant insight into China's obsession with edu­cation, is Chu's exploration of other students' paths. She tracks the course of a privileged Shanghai student who snags a golden oppor­tunity to attend high school in America. She returns to China critical of the narrow road she was forced to travel in order to succeed academically.
Then there's the 17-year-old Shanghai high schooler who is content with the cycle of endless study­ing, competing in tests, public academic rankings and class­room shamings. "When my scores get lower, a ranking gets lower, it motivates me to think about how to achieve more," he says. "It pushes me to action."
Today, Rainey remains in the Chinese school system and Chu says she sees the benefits: discipline, the will to learn and achieve, and a healthy relationship with academic competition. She admits she might consider transferring Rainey to an alternative academic system when he is older – once the best aspects of Confucianism are lodged firmly in his mind.
"I think the two systems can actually learn from each other," she writes.