Unbelievable
by Katy Tur
Dey St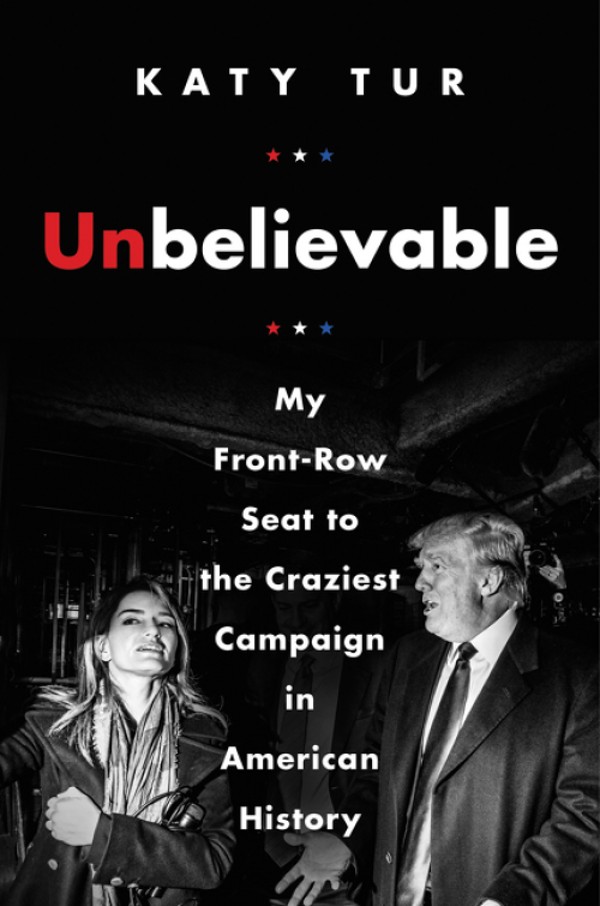 "KFC Hillary Special … 2 fat thighs, 2 small breasts, left wing."
A pin with that message was a staple at Donald Trump's rallies, writes Katy Tur, and there was worse.
A broadcast journalist for NBC News and MSNBC, she accepted the assignment to follow Trump on the campaign trail, thinking it would be a six-week stint. Instead, the gig consumed two years of her life, during which she became a target not only for Trump, but also his supporters: he would single out "Little Katy" in front of braying crowds and accuse her of lying.
The scariest thing was that you didn't know who believed him and who didn't, she writes. He would undermine her in other ways as well, kissing her on the cheek, in public, and having her pose with him for a selfie. ("Why in the world would he think I want a photo? I'm not a fan. I'm a journalist. This is a network news interview.")
All of which makes sense of her book's title, Unbelievable, which exposes a modus operandi even uglier and more misogynistic than one could believe possible for a Western leader in the 21st century.