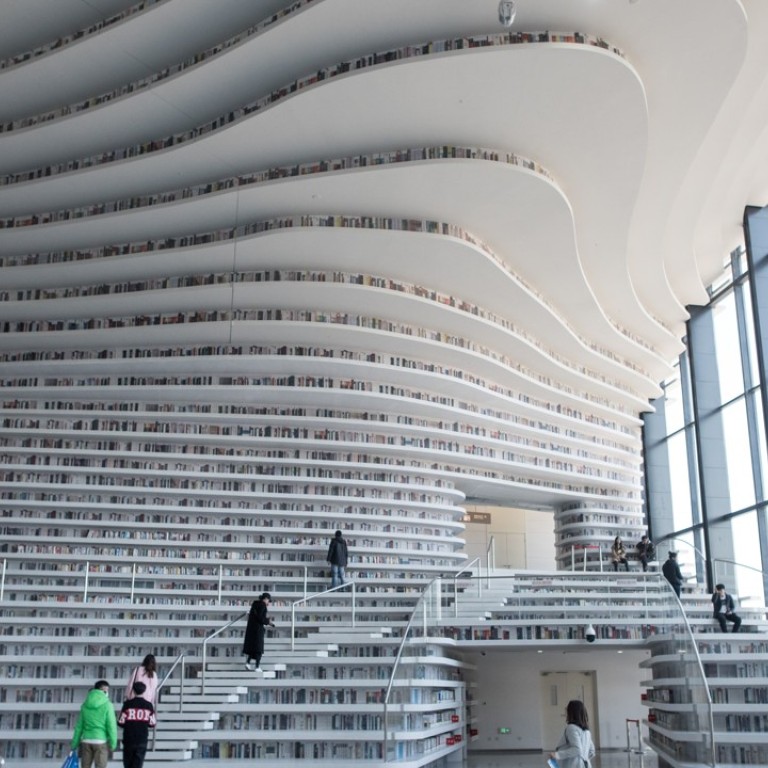 2017's best books: big-name writers returned to spotlight, and Liu Xiaobo's untimely death casts a shadow
This year saw long-awaited new works of fiction from veterans Arundhati Roy, Salman Rushdie and Philip Pullman, and Kazuo Ishiguro picked up the Nobel Prize in Literature; two Asian writers penned our best novels of 2017
It can be argued that 2017 was a good, if not great, year for literature. No single author or work dominated international bestseller lists or review pages in the way that J.K. Rowling, Dan Brown or Stieg Larsson, or Twilight, Gone Girl or 50 Shades of Grey, had done previously.
And what was arguably China's biggest book-related story in the 12 months said less about what was being read than where one might read: the opening in October of the Tianjin Binhai Library. Designed by Dutch architectural firm MVRDV to resemble the human eye, its 37,000 square feet contain 1.2 million books.
"The angles and curves are meant to stimulate different uses of the space, such as reading, walking, meeting and discussing," explained MVRDV co-founder Winy Maas. "Together they form the 'eye' of the building: to see and be seen."
Making headlines in 2017 were long overdue returns to the spotlight by some literary veterans.
Arundhati Roy's
The Ministry of Utmost Happiness
provided the most welcome comeback.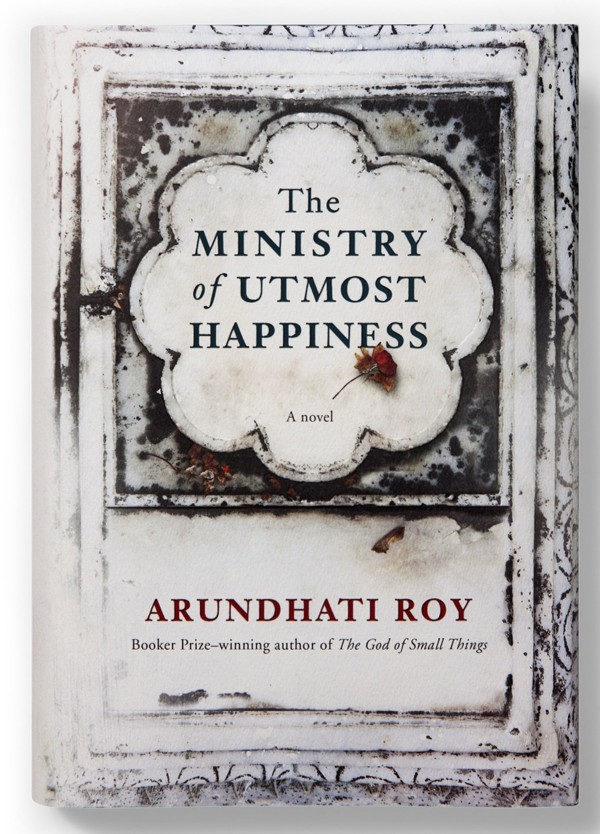 In the two decades since winning the Booker Prize with
The God of Small Things
(1997), Roy has generated more headlines by speaking out on politics, human rights and environmental issues in her Indian homeland than by writing books.
The Ministry of Utmost Happiness
proved that time has not withered her talent or ambition: gender, religion, violence, caste, Kashmir and nationhood are all examined.
Just as hotly anticipated was Philip Pullman's impressive, if relentlessly overhyped,
La Belle Sauvage
and Jennifer Egan's
Manhattan Beach
, which may not have generated the formal fireworks of her 2010 work
A Visit from the Goon Squad
but was every bit as satisfying.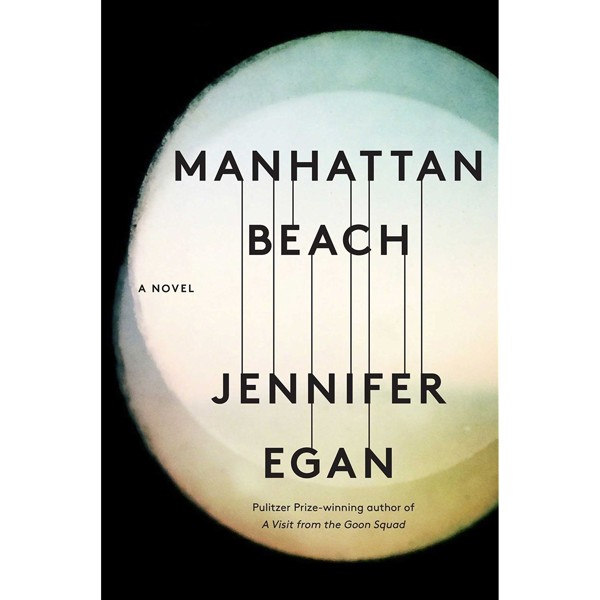 Falling somewhere between ancient and modern, George Saunders' Lincoln in the Bardo carried off 2017's Man Booker Prize. Calling it a debut novel was both true and curiously misleading: an established and award-winning short-story writer, Saunders' victory felt unexpectedly expected. The Man Booker International Prize was won by David Grossman for the anarchic comedy of his book A Horse Walks into a Bar , which saw off Amos Oz's Judas and, on the longlist, Yan Lianke's excellent The Explosion Chronicles.
The literary world collectively gasped in shock, and then sighed with relief, on learning that
Kazuo Ishiguro
had won the Nobel Prize in Literature. After the shenanigans surrounding Bob Dylan's moody victory last year, here was a proper author writing proper books. True, Ishiguro plays a mean guitar, but restrained masterpieces such as
The Remains of the Day
(1989) and
Never Let Me Go
(2005) tread an elegant line between high art and popular acclaim.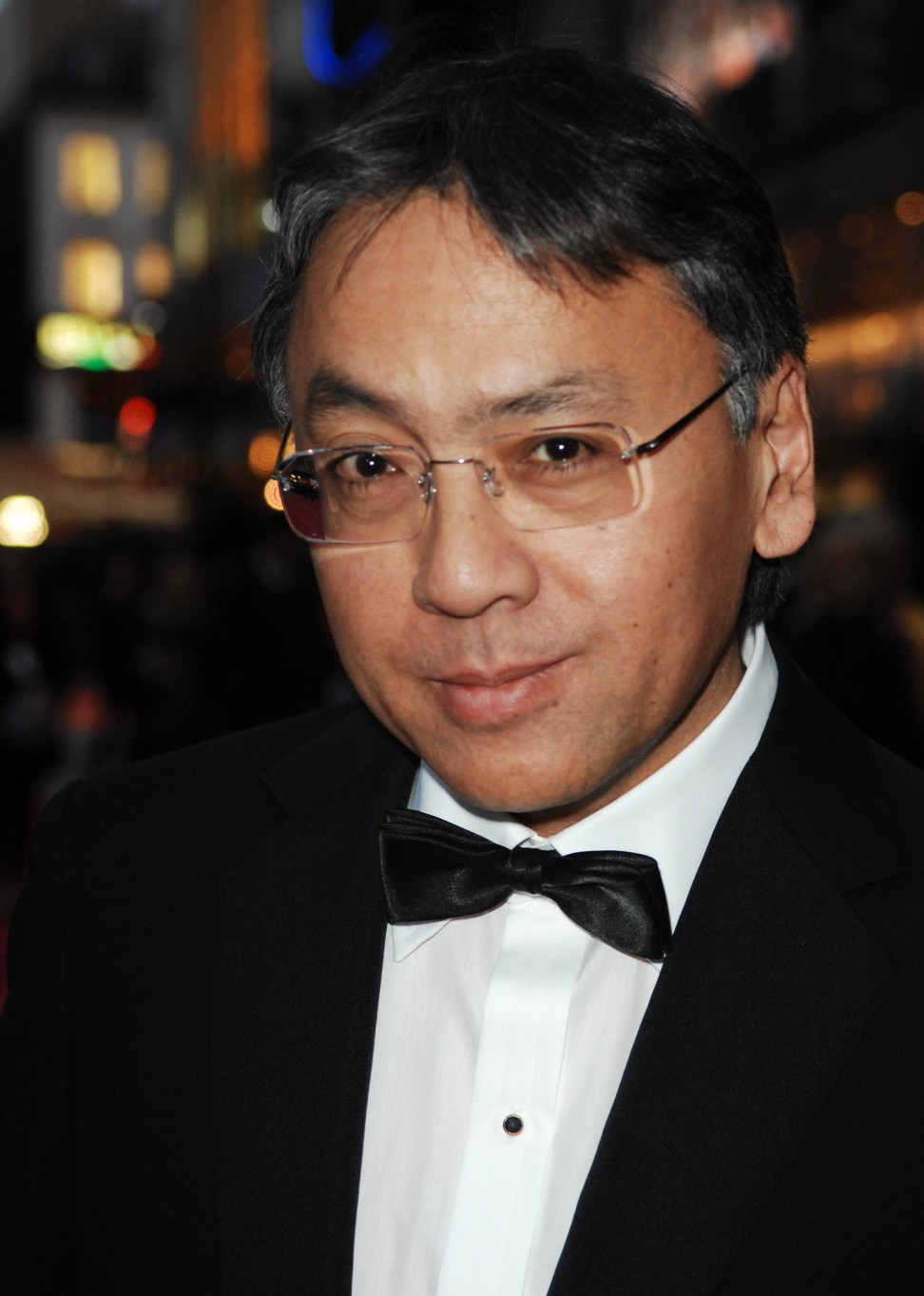 The year's most melancholy event was the death of another Nobel laureate,
Liu Xiaobo
, winner of 2010's Peace Prize for what the Nobel committee described as his "long and non-violent struggle for fundamental human rights in China". Given the understandable attention devoted to his political activism and subsequent suppression in China, it was easy to forget his achievements as a man of letters.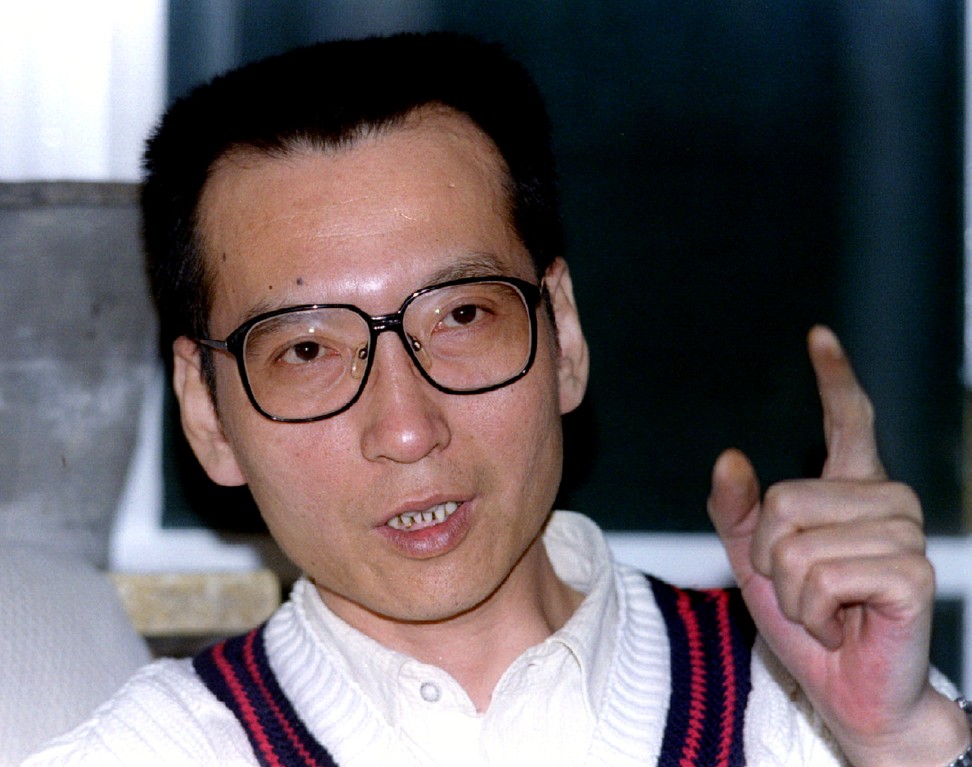 Born in Jilin province in 1955, Liu's literary career began at university, when he helped found a poetry collective called Chi Zi Xin, or the Innocent Hearts. It was, however, his scholarly critiques of Chinese culture, society and politics that made his reputation as a public intellectual.
In his many articles and 17 books, including Criticism of the Choice: Dialogues with Li Zehou (1987) and Aesthetics and Human Freedom (1988), he applied what became known as "the Liu Xiaobo Shock" to everything from Chinese nationalism to the positive effects of Western culture on Hong Kong.
Liu also helped found the Independent Chinese PEN Centre, a literary organisation with a focus on human rights, and served as its president from 2003 to 2007. Having spent two decades in and out of jail, largely because of his involve­ment in the Tiananmen Square protests of 1989, in 2009, Liu was sentenced to 11 years in prison after he co-wrote Charter 08, a manifesto demanding 19 basic human rights ranging from freedom of expression to abolition of the hukou (household registration) system in China.
Liu was diagnosed with terminal liver cancer in May this year and died on July 13. In an appreciation published in the
South China Morning Post
,
David Shambaugh
, a sino­logist at George Washington University, in the United States, described him as a serious literary critic, writer, philosopher and intellectual. "He was a deeply brave man, who, like Nelson Mandela, placed his principles, his cause and his vision for his nation above all else – and he paid dearly for it," he wrote.
Liu's widow,
Liu Xia
, remains under house arrest.
One of many writers who supported Liu was Salman Rushdie, who returned to writing fiction in 2017, with
The Golden House
. If the novel didn't represent a return to the form of his classic
Midnight's Children
(1981), this depiction of a family (the Goldens), two cities (New York and Mumbai) and a planet in flux was zestily enjoyable.
The sense that 2017 wasn't about breaking new ground was reflected by China's bestseller lists, which were dominated once more by Japanese crime master Keigo Higashino and home-grown science-fiction god Liu Cixin. Higashino's Miracles of the Namiya General Store (2012) topped Amazon's chart, with his older Journey Under the Midnight Sun (1999) and The Devotion of Suspect X (2005) not far behind. A box set of Liu's award-winning trilogy continued his enormous commercial success.
The popularity this year of top-rated television thriller
In the Name of the People,
starring Lu Yi as detective Hou Liangping, stimulated fresh interest in Zhou Meisen's original novel, which was itself inspired by real-life corruption scandals such as that of Wei Pengyuan, deputy director of the national coal department who squirrelled away more than 200 million yuan (HK$237 million).
"This case surpassed my imagination," Zhou said. "I thought putting this case at the start [of the show] would let my audience know: 'This author does not tell lies.'"
One of the more heart-warming success stories belongs to Claire McFall. Hardly known in her home­land of Scotland, McFall struck gold in China with Ferryman (2013), a Young Adult novel featuring a deceased young woman being guided through a purgatorial wasteland by a handsome angel. A constant feature in China's bestseller lists for three years, the million-selling Ferryman has now been joined by a sequel, Trespassers , which proves McFall is no one-hit wonder.
Two non-fiction books with an eye on the past are flying high as 2017 ends. Human Taste, a collection of Wang Zengqi's writing on food, is currently the bestselling book in China, followed closely by Iris Chang's The Rape of Nanking: The Forgotten Holocaust of World War II (1997).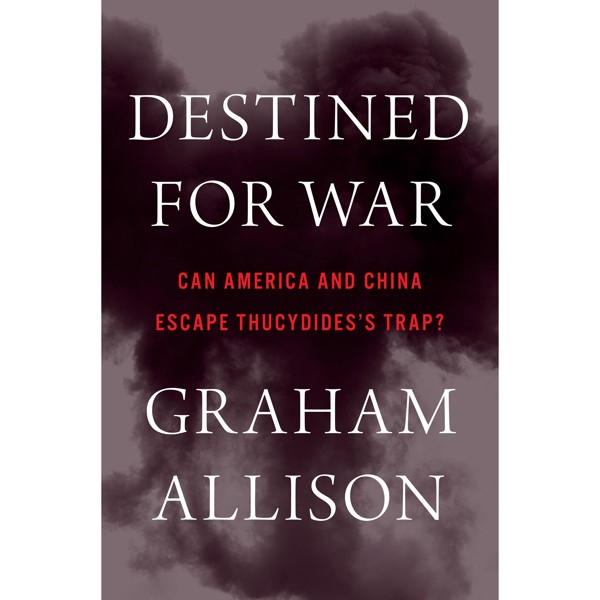 In a year that witnessed Donald Trump take the US presi­dency, two other non-fiction books felt more than usually contemporary. Harvard foreign policy scholar Graham Allison drew on Greek historian Thucydides in
Destined for War
to address a single question: is military conflict between America and China inevitable?
Reviewing previous wars between the world's leading superpower (here: America) and an up-and-coming rival (China), Allison hedged his bets, which will not calm nerves in Washington, Beijing or any­where else for that matter.
Howard French
's
Everything Under the Heavens
showed a deep understanding of China's history and culture, illustrating how the ancient concept of
tianxia
(a system of deference to China from subordinate neighbours) continues to determine its foreign policy in the South China Sea and beyond.
Allegorical town planning provides a backdrop to
Little Fires Everywhere
by
Celeste Ng
, whose parents moved from Hong Kong to the US in the 1960s. Here, the adoption of an Asian-American baby girl exposes prejudices hidden beneath the surface of an apparently liberal small town. Race, class, money and gender: no narrative is too grand for Ng.
In Wu Ming-yi's The Stolen Bicycle , a writer embarks on a quest to find the titular vehicle once owned by his father. His meandering journey through Taiwan and Taiwanese history produces a panoply of intertwining stories that incorporate the world's oldest elephant and the battlefields of the second world war.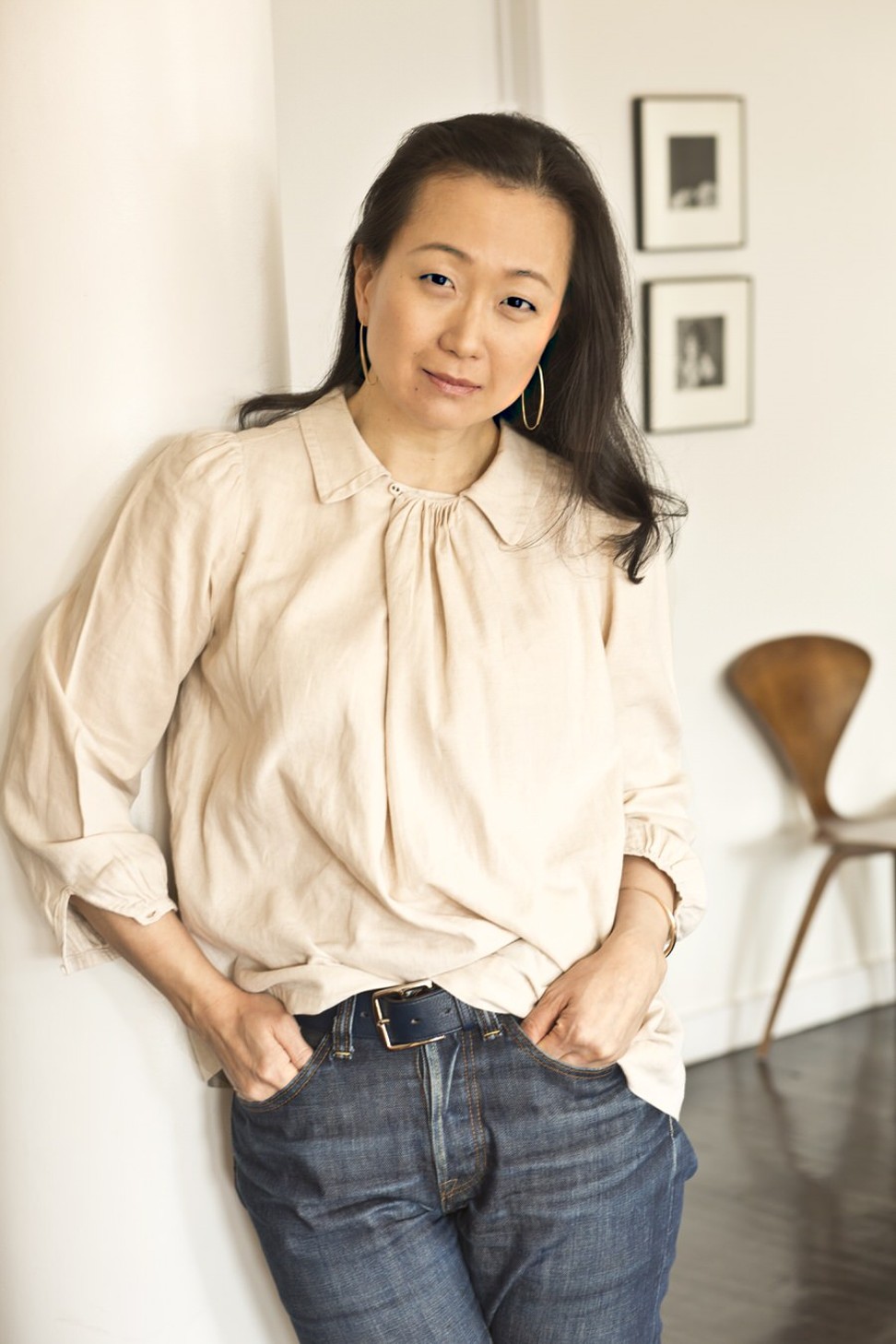 My writer of the year is
Min Jin Lee
, whose superb new novel
Pachinko
was accompanied by a timely reprint of her superb old one,
Free Food for Millionaires
(2007). Both narrate the experience of Korean families in America. Both are epic in their ambitions but intimately human in their execution. Here's hoping we don't have to wait another decade for Lee's third book.
My two novels of 2017 could not be more different. Mohsin Hamid's
Exit West
found audacious ways to narrate 21st-century migration. Strange portals enable people caught up in conflicts across the world to flee to the West. These include Hamid's heroes Saeed and Nadia, who materialise in London and later the US. Tracing the changes wrought on his lovers lends emotional weight to Hamid's bold attempt to articulate the communal experiences of refugees everywhere.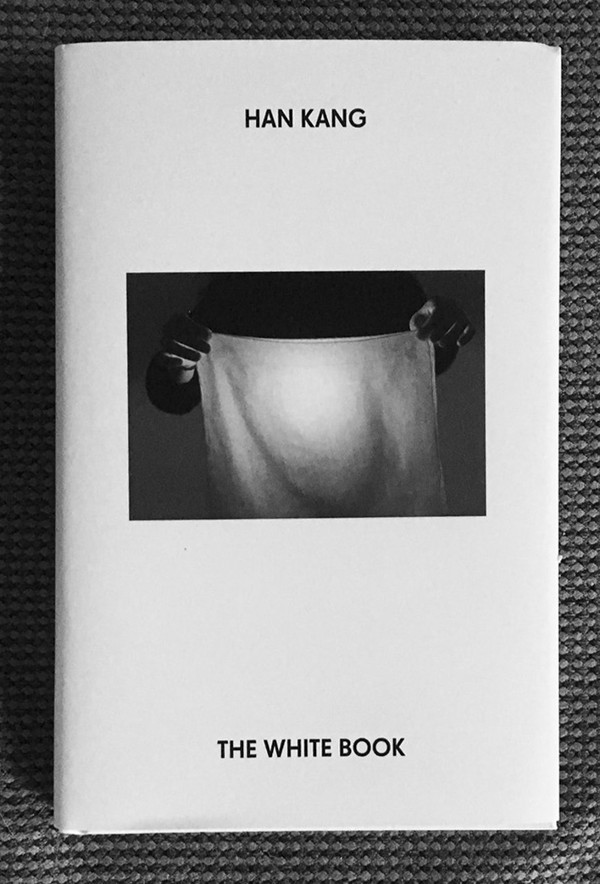 Han Kang's
The White Book
is, by contrast, slighter, more muted, introspective and personal, but no less powerful. Each short chapter features a meditation on the imaginative possi­bilities of the colour white, encom­passing everything from rice, the moon and snow to swaddling bandages.
Instead of a plot, Han's narrator uses the experience of travelling to strange lands to recall the death of her baby sister many years before, as well as her mother's raw grief. The prose is spare but lyrical, and ultimately deeply moving. A fantastic book worthy of any year in living memory.