The Book of Chocolate Saints
by Jeet Thayil
Faber & Faber
In the decade starting in the late 1970s, the city then known as Bombay witnessed an explosion of poetry written in English.
Indians had been writing poetry in English from the early 19th century, but there was something special about the 70s and 80s: there were magazines publishing serious poetry, poets met each other and read to small but devoted audiences, and three publishing ventures – Clearing House, Newground and Praxis – emerged to give space to new voices.
While not as moveable a feast as Paris in the 20s, nor as trendy as New York in the 60s, the Bombay of the 70s and 80s saw promising youngsters such as Jeet Thayil and Menka Shivdasani, and later Ranjit Hoskote, and older, more estab­lished poets such as Gieve Patel, Adil Jussawalla, Saleem Peeradina, Eunice de Souza and Arun Kolatkar, writing inspired verse. Then there was Dom Moraes, who had, at 19 years old, won the Hawthornden Prize in Britain, a remarkable achievement for one so young and for one not born there. And there was Nissim Ezekiel, easily the doyen, who mentored two generations of poets.
Arundhati Roy's new book – her first novel since Booker Prize win 20 years ago – has critics divided
Writing in English was marginal in India at best, and writing poetry more so – nobody had illusions that they were going to change the world. Many of the younger poets were writing simply to express themselves, articulating their responses to the world around them. Several of the older poets were attempt­ing to wrest Indian poetry in English from some of the nationalistic nonsense that emerged during India's freedom struggle (India became independent in 1947), and the more honest among them were offering imagery that was neither suffused with nostalgia for an English countryside many had never seen, nor attempting to exoticise it with sprinklings of Indian tropes.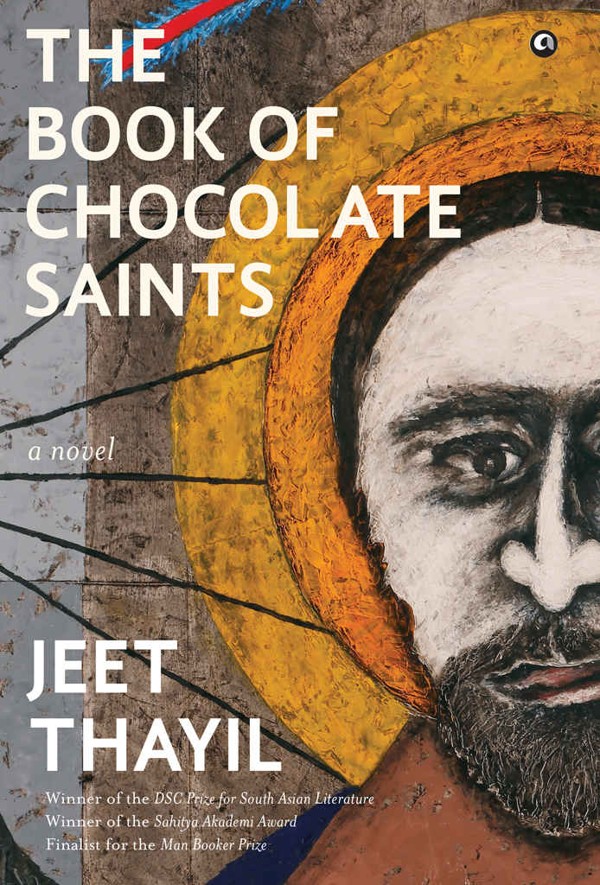 Early in Thayil's beautifully written, absorbing and engaging new novel, The Book of Chocolate Saints, a character poses the question, "Why has no one written about the Bombay poets of the seventies and eighties, poets who sprouted from the soil like weeds or mushrooms or carnivorous new flowers, who arrived like meteors, burned bright for a season or two, and vanished without a trace?"
This new novel by Thayil, 58, is the response: not so much to the question of why that era has not been chronicled, but to why it was so special.
And Thayil – whose father, veteran journalist and author T.J.S. George, was a co-founder of Asiaweek magazine in Hong Kong in 1975, and who as a teenager attended school in the city, went on to write fine poetry and was shortlisted for the Man Booker Prize for his first novel, Narcopolis (2012) – sets aside the veneer of gentility when he writes, "They [the poets] were masters of the number two trades: petit bourgeois petty criminals, habitual drunkards and fornicators, lone wolfs and seers, desperados to a man, and they were all men except for the formidable Ms De Souza who had a kind of honorary status in the boys' club. It was a club, no question about it, women not welcome, nobody welcome except the six or seven founder members who appointed themselves dictators for life and locked the door behind them."
Jeet Thayil on short list for Man Asian Literary Prize
Mumbai, as the city is now known, has drawn many authors. For many visitors to the city armed only with the Lonely Planet guide, the Australian author Gregory David Roberts, who wrote the bestselling novel Shantaram (2003), suffices. That's a grave injustice to the city, which has seen better chroniclers, such as Suketu Mehta, who rightly called his non-fiction biography of Bombay Maximum City (2004), and Salman Rushdie's epic Midnight's Children (1981) offers one of the finest portraits of post-independence Bombay. To that, now add Thayil's two novels.
If a nation does not care for its past it does not care for its future; and if it does not care for its poets, it does not care for anything at all
Bombay of the 70s was neither dramatic nor romantic. Terrorist violence hadn't tried to defeat its spirit (it has tried since – in 1993, when it last saw rioting, and later with smaller attacks, notably in 2006, and far more spectacularly in 2008; stoically, the city recovered). The poets who wrote in the 70s did so for pleasure, not money (for there was none), and there was no glamour of literary festivals, which were non-existent.
"We were devotees of anarchy and marijuana," Thayil writes. "We live in that moment. We have no talent for history and we are unable to adapt to modernity. And I'll tell you one last thing. If a nation does not care for its past it does not care for its future; and if it does not care for its poets, it does not care for anything at all."
Weekly Hong Kong poetry group gains allies and stature by stressing inclusion
The Book of Chocolate Saints focuses on Newton Francis Xavier, a talented artist and poet. A younger writer, Dismas Bambai, is keen to understand Xavier, and he does so by going through his unpublished manuscripts and interviewing people who had played an important role in Xavier's life. The novel isn't entirely imaginary – Xavier a composite of two well-known figures, the poet Dom Moraes (who died in 2004) and the painter F.N. Souza (who passed away in 2002), both Goan, both talented, and both of whom spent a sub­stantial part of their lives abroad.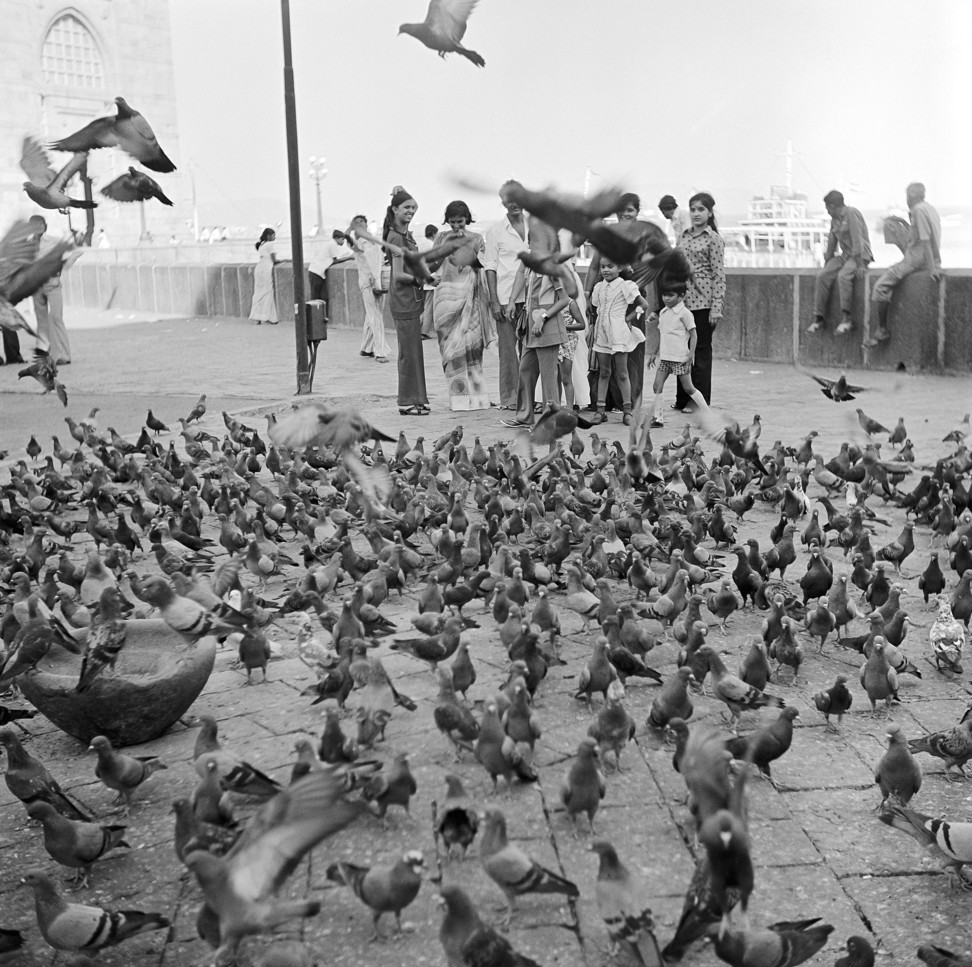 Then there are other characters found throughout the novel with their real names. Whether the novel is fact, fiction or part-fact/part-fiction (or is it meta-fiction?) is a secondary consider­ation. Trying to find out who was really who and what really happened is irrelevant: it is a story about people.
How former Hong Kong student Jeet Thayil has turned his life around after years of drug addiction
At a broader level, it is about an individual's response to having lived during a heady time. And at a more profound level, it is cultural history that tells certain truths but doesn't go looking for facts. Thayil himself makes several appearances, most memorably when he is described as a "skeletal fellow, strung out, or drunk, who put together an anthology some years later, The Bloodshot Book of Contemporary Poets, or some­thing like that". (Thayil is lean, has spoken openly about his use of drugs – telling the South China Morning Post in 2012 that his substance abuse began while a teenager in Hong Kong, and later progressed to heroin addiction – and edited The Bloodaxe Book of Contemporary Indian Poets in 2008.)
It is to Thayil's credit that, with The Book of Chocolate Saints coming in at more than 500 pages (the Indian edition is 511 pages), the reader's interest doesn't flag, and he lays bare the outwardly bohemian and exciting life of artists and poets, showing how its inner core is sometimes hollow, sometimes in lonely despair.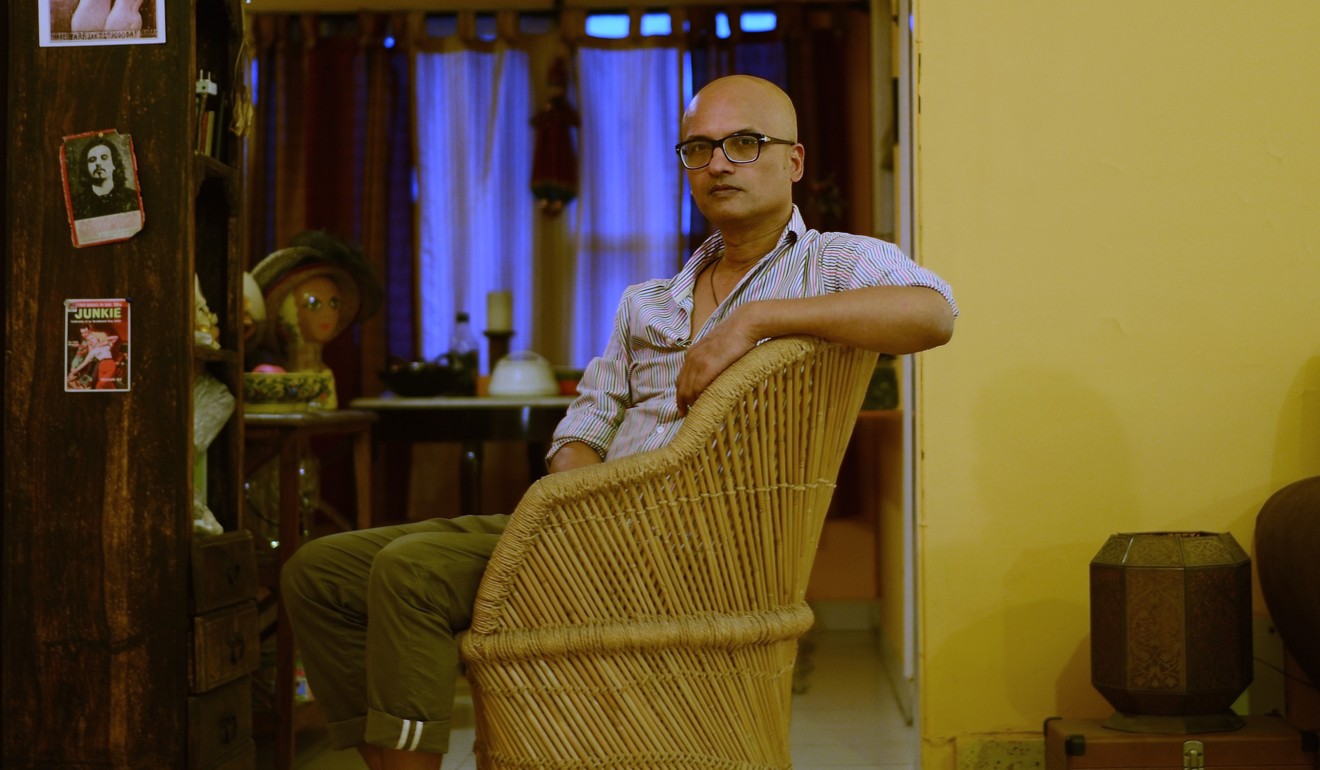 The novel travels from an India before it was free to New York at the time of 9/11, an India where Indians yearned to leave for the West, and a West where Indians in their offices couldn't leave India behind, as when he writes how "he smelled chicken masala and fried fish and the indelible smell of methi and asafoetida, smells that had seeped into the walls from years of lunch and dinner heated in microwaves and eaten off news­papers on the desks. It was no microcosm of America."
Lessons in flavour and frugality from home cooks in Mumbai's Dharavi, 'Asia's largest slum'
Soon, as the novel reveals, the American dream turns to nightmare, at least for some time for the immigrants, as the reality of being brown (or chocolate) in a fearful post-9/11 America is brought home. "This is the way the future arrives," he writes of the attacks, "flying low and fast, on silver wings that set the sign of the cross flickering over the business district. On a day like any other, a day like no other. You are one of the hundreds, one of thousands, hurrying to your place of employment. Above you the tower warms its skin in the falling sun, its steel core braced, the tower and its parallel twin built like a segment at a time to withstand history. So when the plane appears the mind perceives it first as art. There is no other way to understand the images that follow: the clear blue sky, the clean line of flight, the way the plane tilts in the final seconds, the inevitability of impact. Later, he will mark it as a premonition, the starting bell of the twenty-first century."
Sometimes, the future makes more sense when a poet looks to the past.