Shenzhen Superstars
by Johan Nylander
Amazon Digital Services
Imagine a tech start­-up venture capital­ist who hasn't heard of Google or Silicon Valley. For Hong Kong-based journalist Johan Nylander, that's the order of absurdity he encounters when it comes to global aware­ness of Shenzhen and the giant technology companies that the Chinese city has spawned.
"Shenzhen has emerged as a city just as important for tech development and innovation as Silicon Valley, especially in terms of robotics and hardware," Nylander writes. "Still, most people in the West have not even heard of the city or the world-leading firms from here. It's rather shocking."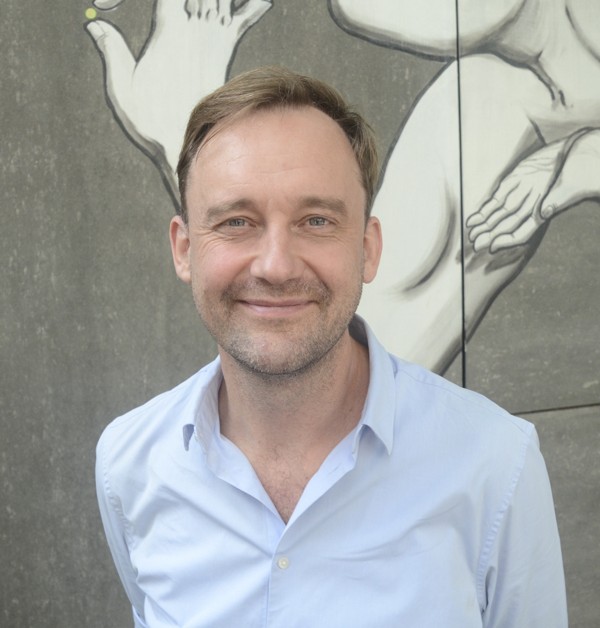 And so, he has penned Shenzhen Superstars – How China's smartest city is challenging Silicon Valley. "I want to tell the world about this amazing city," he writes.
Nylander's e-book is short, sharp and to the point, featuring the author's characteristically lively take on life in southern China's technopolis. Packed with shoe-leather reporting, the book is an essential primer on Silicon Valley's most potent rival. But it also offers nuanced insights for those fam­iliar with Shenzhen's transformation from manu­fac­turer of the world's cheap tat to "China's smartest city".
First, a word about the author: perhaps it helps being a Swede (a famously open-minded, creative and intellectually curious people), but Nylander tends to wander into places that other journalists pass by. Or, as he puts it, he conducts "interviews with presidents and peasants, entrepreneurs and migrant workers, triad members and government officials; all those who shape tomorrow's Asia".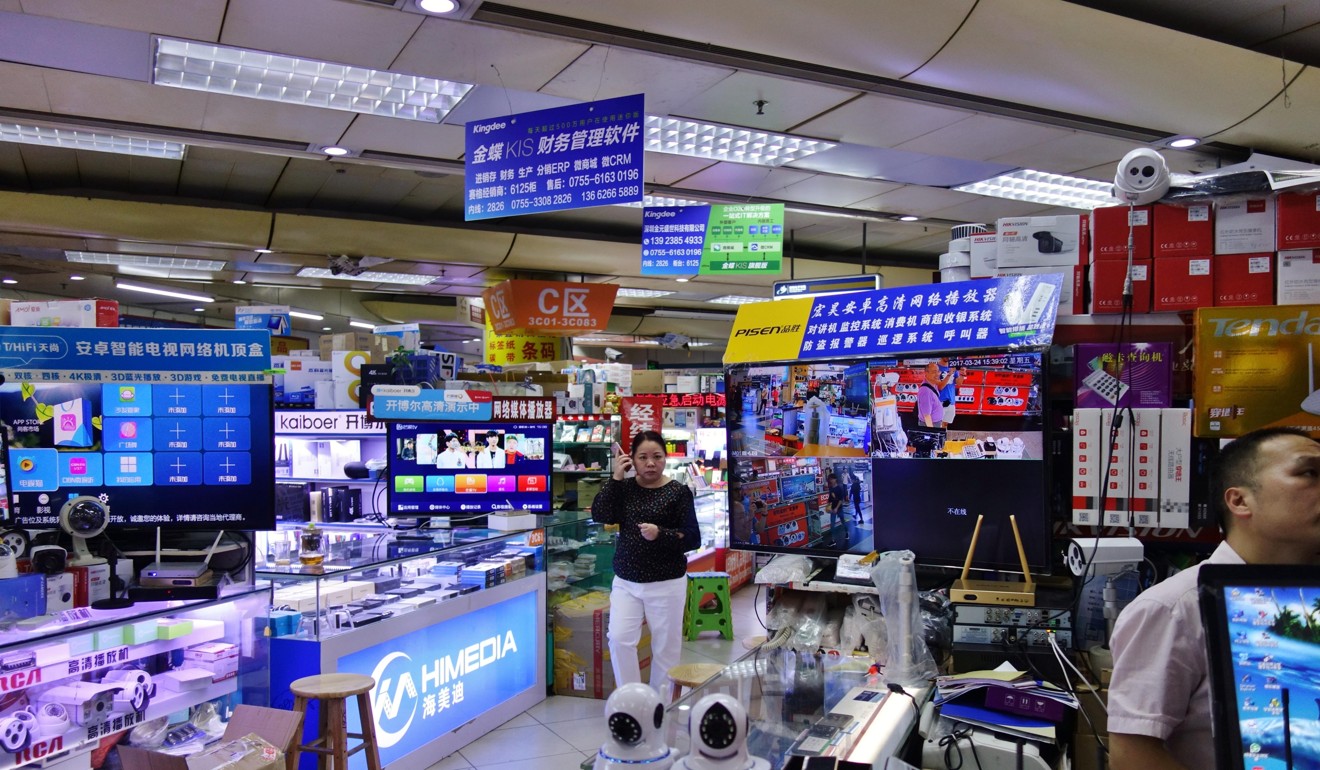 He delights in bucking convention, giving a side-on view that is both engaging and challenging for those of us more accustomed to the line toed by mainstream media.
Shenzhen set to have world's first all-electric public bus fleet
In the book, Nylander is an unabashed cheerleader for Shenzhen. You won't find many "yes, but …" equivocations. The opening anecdote sets the tone: "When Silicon Valley veteran Scotty Allen first came to the south Chinese city of Shenzhen a few years ago as part of an organised tour for American tech geeks, and for the first time witnessed the city's noisy hard­ware and electronics markets, buzzing tech start-up scene and countless glittering skyscrapers, his spontaneous reaction was not 'Wow, this is cool' but rather 'Wow, we are f***ed'."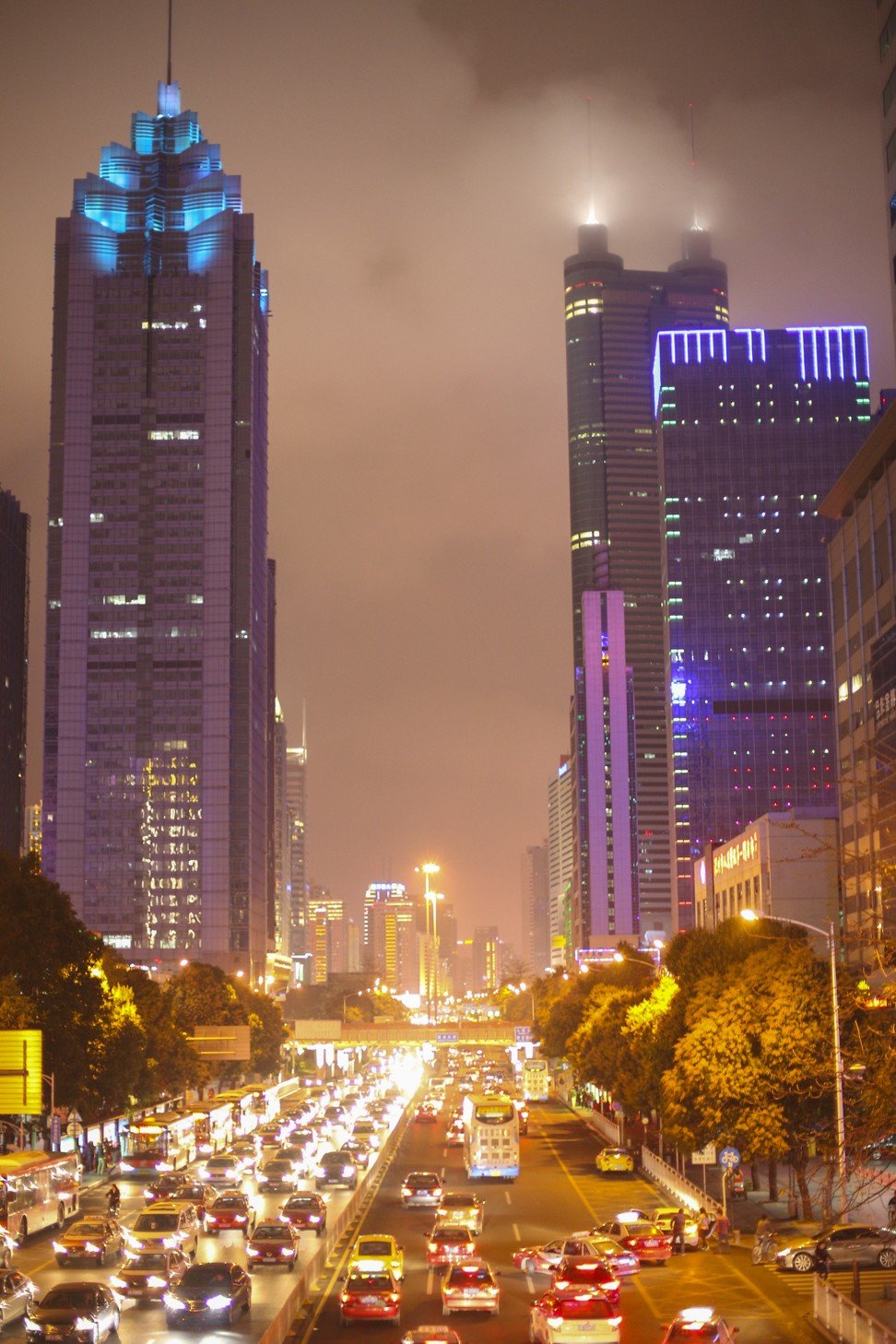 That was in 2015, when it was already clear to Allen that Shenzhen was undergoing a radical transformation – one that would change the world. "Coming to Shenzhen is like visiting the future. But it's this crazy dystopian Blade Runner-esque future," Allen says. "There's a sort of feeling that all boats are rising."
It's this palpable sense of optimism that Nylander returns to whenever he discusses his trips to China, and especially Shenzhen. That optim­ism is buttressed by an entrepreneurial and creative drive, the absence of which is often cited as one of Hong Kong's shortcomings.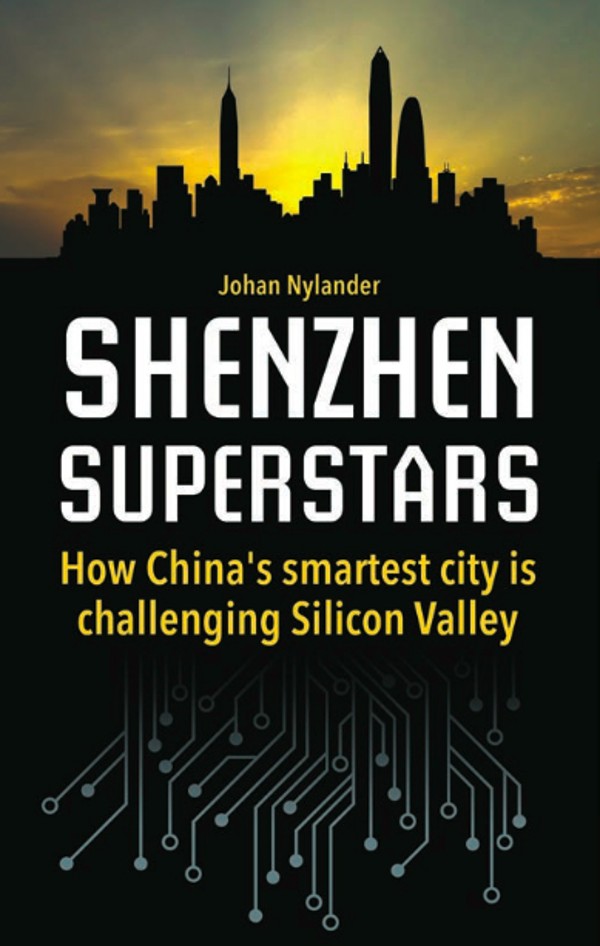 Almost half of China's international patent applications are filed by Shenzhen companies, according to The Economist. More than 60 per cent of post-1990s university graduates in Shenzhen say they want to join a start-up or start their own company (in Beijing, 15 per cent have similar dreams).
They are people such as Ada Lo. A Shenzhen-born 20-something, Lo used to be a wealth management adviser at Citibank, a role that many would eye with envy. She quit. Now she's rolling out a chain of hostels. "Basically, nobody in Shenzhen wants to be employed," she explained to the author.
This may come as a surprise to many in the West, where stereotypes of China paint a dystopian picture of an education system churning out armies of factory-fodder drones, incapable of innovation or creative thinking. Confucianism strangles individualism, the theory goes.
Perhaps it's just a numbers game: in any population of 1.3 billion people, there are bound to be a significant number of innovators and risk-takers. But Nylander's reporting paints a different picture: one of a thriving city that has sprouted organically from the unprom­ising soil of what is typically described – perhaps a touch apocryphally – as a former fishing village.
'When people see me in these clothes, they think I'm just a bimbo. When they then realise that I do coding and tech stuff and make these videos, they go, 'Wow! If she can do it, how hard can it be?'
Shenzhen's success stems in no small measure from the fact that it wasn't created by diktat from Zhongnanhai. The Blade Runner comparison draws in part on the semi-under­ground Huaqiangbei zone – "basically a one-mile strip with 10-storey buildings on both sides of the boulevard filled to the brink with electrical stuff, both legal and illegal".
Nylander's capacity for surprising insights shines through in his encounters with cyberpunk icon Naomi Wu, best known by her alter ego, SexyCyborg. It would have been easy to phnar-phnar his way through the portrait of the surgically enhanced hacker, whose do-it-yourself videos have made her a global online phenomenon.
As she walks into a virtual-reality gaming cafe in down­town Shenzhen wearing high leather boots, stay-up stockings, a pink miniskirt and tight top, she turns a fair number of heads. She's not shy about parading her 1,600cc of breast implants.
"'When people see me in these clothes, they think I'm just a bimbo,' Wu tells me as we sit down. 'When they then realise that I do coding and tech stuff and make these videos, they go, 'Wow! If she can do it, how hard can it be?'' She beams, and takes a sip from a cup of tea with a thick layer of cheese on top – a popular local drink."
Will 2018 be the year Shenzhen and Guangzhou finally overtake Hong Kong?
Another crucial strand of Shenzhen's DNA, Nylander says, is the fact that the sprawling hive of 10 million people is more than just a city. It is the heart of the Pearl River Delta, China's manufacturing and commercial centre, and neighbours Hong Kong, Asia's only truly international financial hub.
With old, polluting industries being forced out by regulation and cost inflation, and high finance, hi tech and high creativity fuelling the beast in their place, the city stands surrounded by the world's most complete smart hardware manufacturing supply chain.
That makes Shenzhen an unavoidable link in the chain. "Numerous American and Asian entrepre­neurs interviewed for this book, not to mention international venture capital­ists," Nylander writes, "are clear that Shenzhen is streets ahead in a lot of areas, from robotics to self-driving cars."
The author sets out to "tell the story of this amazing city" and this compelling, pacey and fun-filled read hits the spot, giving a real sense of the vibe and excitement of Shenzhen and packed with fact-based insights along the way.