Review
Asian-American's powerful debut novel depicts Chinese sisters' solidarity in the face of mental illness
Mira T. Lee's first book, following several years of short story writing, places her among the canon of Asian-American women writers exploring the immigrant experience
Everything Here is Beautiful
by Mira T. Lee
Pamela Dorman Books
The onset of psychosis appears abruptly in Mira T. Lee's debut novel, Everything Here is Beautiful. Lucia Bok, an intelligent and seemingly healthy young woman, suddenly starts exhibiting disturbing behaviour in her 20s. Her episodes of insanity, which puncture an otherwise sane daily life, are disjointed and jarring, just as they must be for the real-life sufferers of mental illness and their loved ones.
The book begins as a heartstring-tugging immigrant tale. A widow leaves China and tries to start a new life by moving herself and two young daughters into the dank basement of an American uncle. The uncle is almost as cartoonishly brutal – screaming and throwing things down the stairs – as the mother is self-sacrificial.
Miranda, the responsible older daughter, cooks and cares for her baby sister, Lucia, while the mother works during the day and takes classes at night. This hardworking family sees glints of hope in achieving the American dream when the mother qualifies as an accountant, moves the family to a proper house with a garden and puts the girls through college.
Miranda becomes a respectable career woman, with a wardrobe of pinstriped suits and a Swiss doctor boyfriend. Lucia, meanwhile, is a free spirit who backpacks through Latin America. She marries a bohemian Russian Jew who runs a health-food cafe in New York City, and settles down to help him run the shop.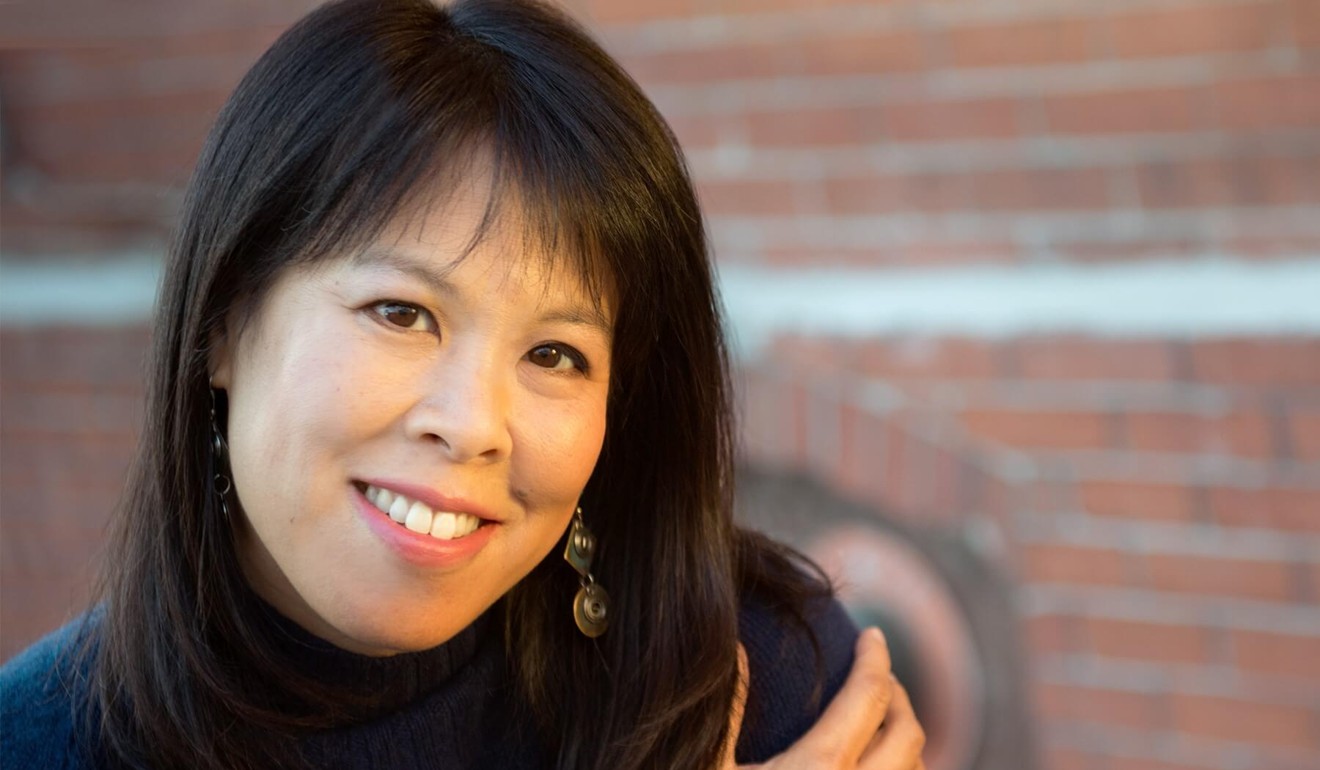 But then, everything changes. On a mundane evening, in the middle of making a soufflé at home, Miranda gets a panicked call from her sister's husband, Yonah. "Lucia, she stops sleeping and she is laughing and laughing in the shower all night," Yonah says on the phone. "This morning, she is crying. She is telling me I am filming her on security screens, bad people are making movies in our room."
Miranda recognises the behaviour, which began after Lucia's stint at graduate school, at the age when many psychotic patients begin exhibiting symptoms. As a fiercely protective "tiger sister", Miranda had never spoken to Yonah about his new wife. In the world of the stoic immigrant, perhaps it's best to act as if everything is beautiful, even when things are not.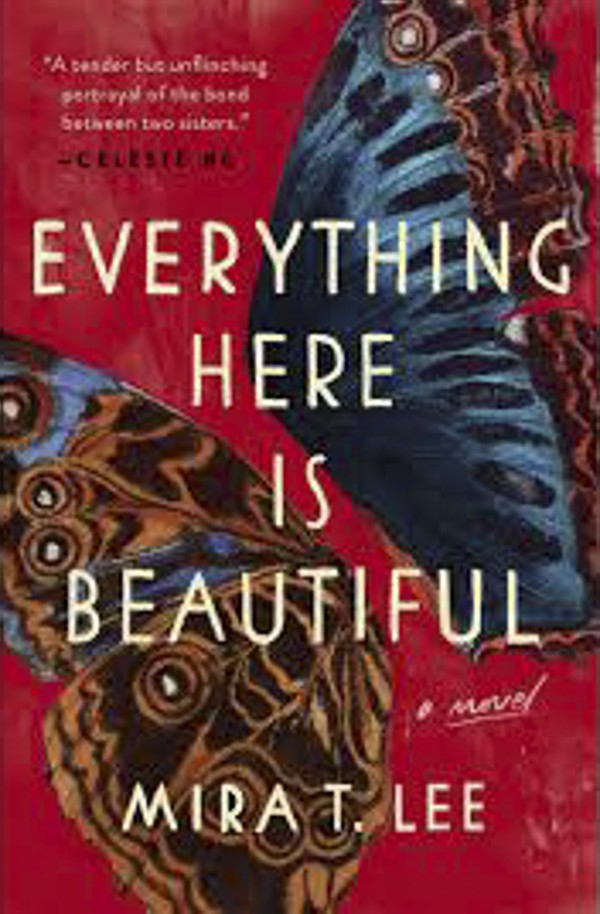 The police find Lucia yelling and wandering half-naked in the cold, and drag her to the hospital mental ward. Miranda has no choice but to treat Yonah as family, so they can try to save Lucia together.
The book then takes a dramatic turn, when Lucia makes the life-changing decision to have a baby. "It's my life, I can love a baby," she says, rebelliously, to her sister.
Miranda tersely warns that babies are "a lot of responsibility", but this does not stop Lucia from leaving her reliable but older husband to become pregnant by Manuel, a young Ecuadorean illegal immigrant she meets in a laundromat. And, for a while, life is beautiful again. Lucia and Manuel act like any other couple, pushing their daughter in a stroller along the streets of New York.
Inevitably, however, psychosis again rears its ugly head. Lucia starts obsessively cleaning the house, and hallucinating about bugs crawling on her skin or people trying to take her child away. And again, Miranda swoops in to help, but only after initially hiding Lucia's medical problems from Manuel.
Lee's writing style – short chapters, choppy sentences, or sometimes fragmented half-sentences – works well when depicting vulnerable characters in the more dramatic scenes. An example is when Lucia is medicated against her will at the ominous-sounding Crote Six mental ward ("The body on the floor began to buck and writhe. 'Help. Someone please.' Tears spilled down Lucy's cheeks") or when Miranda recounts her trauma as young child ("I tumbled downstairs to the basement, found Ma crouched in the wardrobe, eyes puffy and red. A door slammed. The baby shrieked. Give her to me, Ma. I'll take care of her").
This style does not hold up as well for the entire 350 pages, and can feel sentimental in mundane scenes, like when Miranda is talking to her boss, or Yonah buys a puppy. Still, it is a minor distraction in an otherwise compelling story, told from the viewpoints of each character.
Lee has crafted Lucia as a fully fleshed personality, with a unique voice that is both sympathetic and darkly humorous. Finally free after 40 days in a mental ward, Lucia expresses regret that she missed her baby's first laugh, first solid food and first tooth. But she also jokes about her own disorder. "In Crote Six, they said I 'suffer' from schizoaffective disorder," Lucia says. "That's like the sampler plate of diagnoses, Best of Everything."
Even minor characters such as Manuel are complex and well-drawn. While he sometimes comes off as chauvinist and insensitive, he is also an overwhelmed 20-something with very little money, a child to raise and a partner he cannot understand.
Underlying Manuel's story is the constant anxiety of being an undocu­mented migrant in Trump-era America. In one scene, he becomes terrified when pulled over for a routine traffic check, only to be saved when the baby becomes carsick and vomits, causing the disgusted police officer to wave him on before he can check his papers. "Gracias, mi amor," Manuel whispers to his infant daughter.
With this first novel, Lee joins a new generation of Asian-American women authors telling engaging stories about the immigrant experience – writers such as Lisa Ko, whose 2017 debut, The Leavers, is a stand-out. Both follow in the footsteps of writers such as Amy Tan, whose bestselling Joy Luck Club (1989) became a Hollywood film.
Everything Here is Beautiful is a breakthrough for Lee, after several years of climbing her way up the literary ladder by publishing short fiction in various journals. Like many first novels, it may be faintly autobiographical – the fictional Miranda is similar to the real-life Mira, who is also a high-achieving Asian-American woman. But it is a strong start to what one hopes will be an exciting literary career.