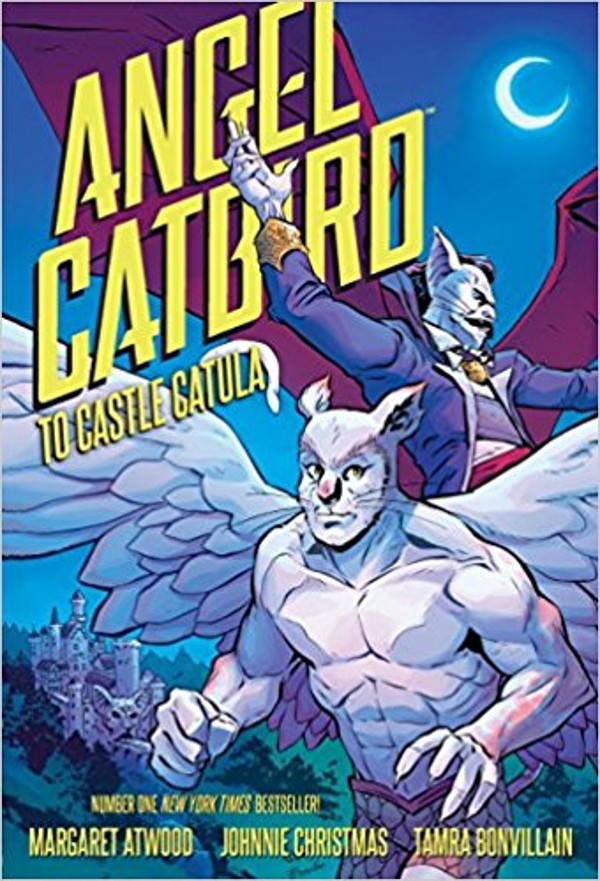 Angel Catbird: Volume 2
by Margaret Atwood and Johnnie Christmas
Dark Horse Books
4/5 stars
Angel Catbird is a graphic novel written by two-time Man Booker winner Margaret Atwood and drawn by Johnnie Christmas, creator of the Firebug series. For those unacquainted with volume one, there's a neat "story so far" introduction.
Genetic engineer and cat lover Strig Feleedus is working on "a top-secret DNA super-splicer" when his two passions are themselves spliced: a car accident transforms him into a man-cat with hints of owl. Feleedus becomes a delici­ously urbane and ecologically aware hero. He addresses a female feline comrade as "Dear Lady" and describes the death of arch-enemy Professor Muroid as "unspeakable". Angel Catbird leads a team of like-minded half-cats (Team Catbird) to battle Muroid's army of robot Rats.
One senses Atwood's interest in both comic books and older texts: Atheen-Owl flies out of Greek mythology while Bastet and Sekhmet are cat gods after Egyptian folklore's heart. The tone is light, even silly. Graver concerns lurk, too: Angel Catbird's empathy for animals extends Atwood's own ecologically inclined work. Many pages relate useful information about birds and cats ("140 bird species have gone extinct since AD1500"). Comic book purr-fection.
---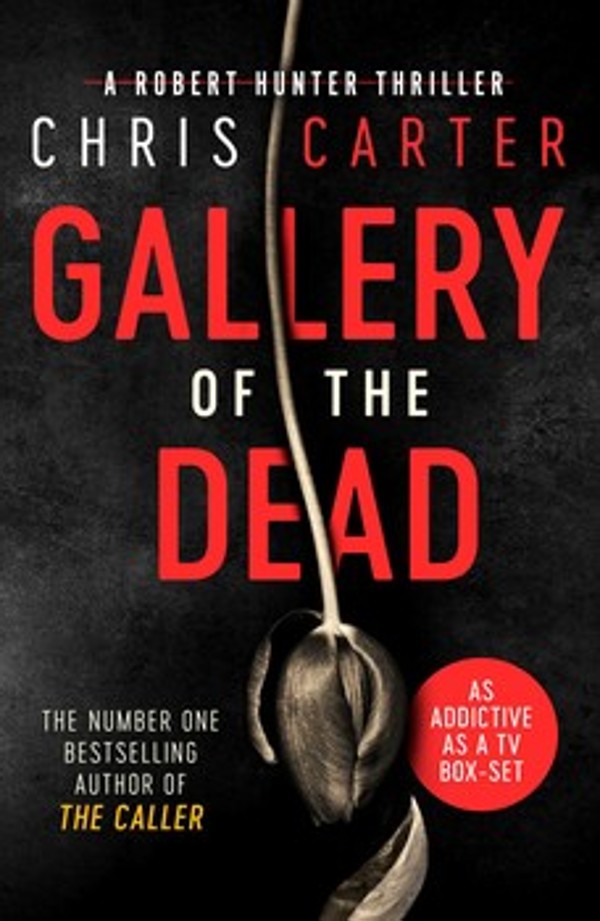 Gallery of the Dead
by Chris Carter­
Simon and Schuster
3.5/5 stars
Crime novelist Chris Carter – not to be confused with the X-Files creator of the same name – possesses a mind-boggling résumé. Born in Brazil, he moved to the United States to study criminal psycho­logy, funding his degree with, among other things, exotic dancing. A similar blend of crime and glamour has continued ever since: having worked as a criminal psychologist, he played guitar professionally for everyone from Bjork to Julio Iglesias. His most recent fusion of showbiz and lawbreaking is as the author of sharp, old-school horror-thrillers such as The Crucifix Killer (2009) and The Caller (2017).
Set in Los Angeles, Gallery of the Dead stars his long-running hero, police lieutenant Robert Hunter. For the squeamish, I should add that he works for the "Ultra Violent Crimes Unit". A serial killer carves several corpses with strange markings that, Hunter surmises, form a devilish code. Each body is carefully posed in ways that recall the grotesque contrivances of 17th-century playwright John Webster. Arty mass murderers are out of fashion everywhere it seems but here. Carter's prose is similarly gleeful when describing the effects of tourniquets, knives and, in one flesh-crawling passage, maggots. Gripping, but don't read on a full stomach.