The Shepherd's Hut
by Tim Winton
Hamish Hamilton
The Shepherd's Hut, by Australian writer Tim Winton, is a hymn to hard-won hope.
It is also a novel that rejects convention and complacency from the opening, with the words of its teenage narrator: "When I hit the bitumen and get that smooth gray rumble going under me everything's hell different. You'd think I'd never got in a car before. But when you've hoofed it like a dirty goat all these weeks and months, when you've had the stony, slow prickle-up hard country in your face that long it's bloody sudden. Some crazy shit, I tell you. Brings on this angel feeling. Like you're just one arrow of light."
Book review: Tim Winton's compelling midlife memoir
Jackson "Jaxie" Clackton, a 15-year-old boy on the run, soon brings the reader into the turmoil of his troubled life, and directly into the turbo-charged engine of this harrowing, mesmerising novel.
Winton is, of course, a novelist par excellence. With no fewer than 29 books to his credit, along with two Man Booker shortlistings and four Miles Franklin Awards, he is acclaimed both in his homeland and internationally for such masterpieces as Cloudstreet (1991), Eyrie (2013), Breath (2008), Dirt Music (2001) and The Riders (1994).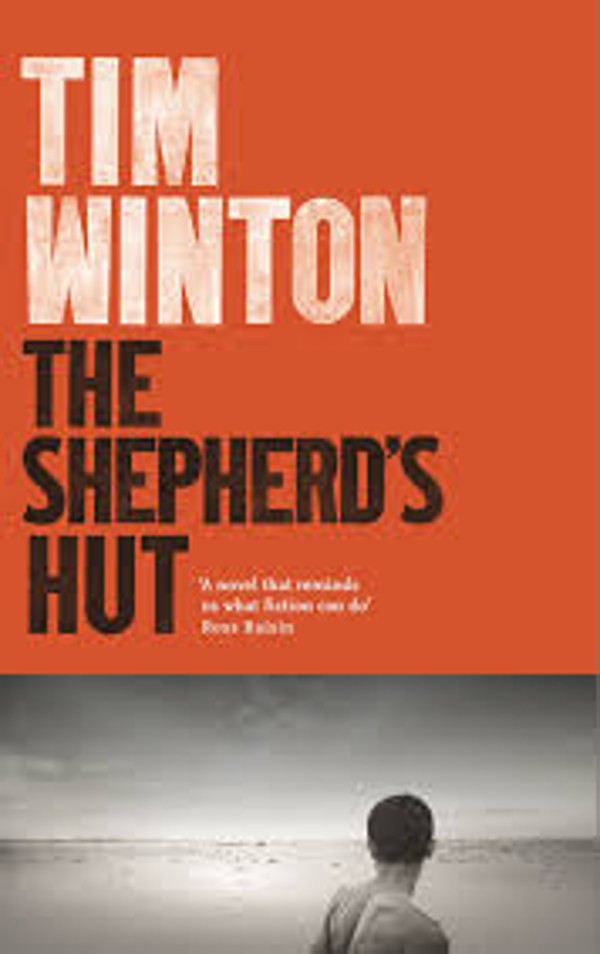 Winton's writing is renowned for the way it evokes the natural world, but The Shepherd's Hut takes this to a new level. It is so powered by elemental forces, by a kind of wild poetry, that it soars into the literary stratosphere and into the human heart as if it were itself an arrow of light.
And it will shock the reader along the way, with unvarnished violence and the protagonist's slangy, profane vernacular.
Jaxie soon reveals that he is running from deep wounds, his own anger and fear. For years he has suffered beatings by the hand of his father, Sid – who Jaxie calls "Captain W***bag" – and the boy routinely prays, asking God, if he exists, to "kill this c*** off once and for all".
One day, after hiding out following a particularly brutal beating, he returns to his home in the fictional town of Monkton to find his prayers answered. Sid had been in the shed tinkering with his Toyota Hilux when it fell off a high-lift jack and crushed him. Fearing he will be accused of killing his father, Jaxie grabs a few provisions, binoculars, a rifle, bullets and a water container, and heads for the bush.
The Australian authors proving a hit in China
So begins Jaxie's epic flight on foot from the Wheatbelt of Western Australia into the Goldfields region. Camping at ruined sheep stations and abandoned pros­pecting fields, he journeys to the edges of the region's great salt pans. Sleeping fitfully at night, hiking away from the highway by day, he has no plan other than to make it to Magnet, some 300km north, to be reunited with his girlfriend, Lee, who also happens to be his cousin.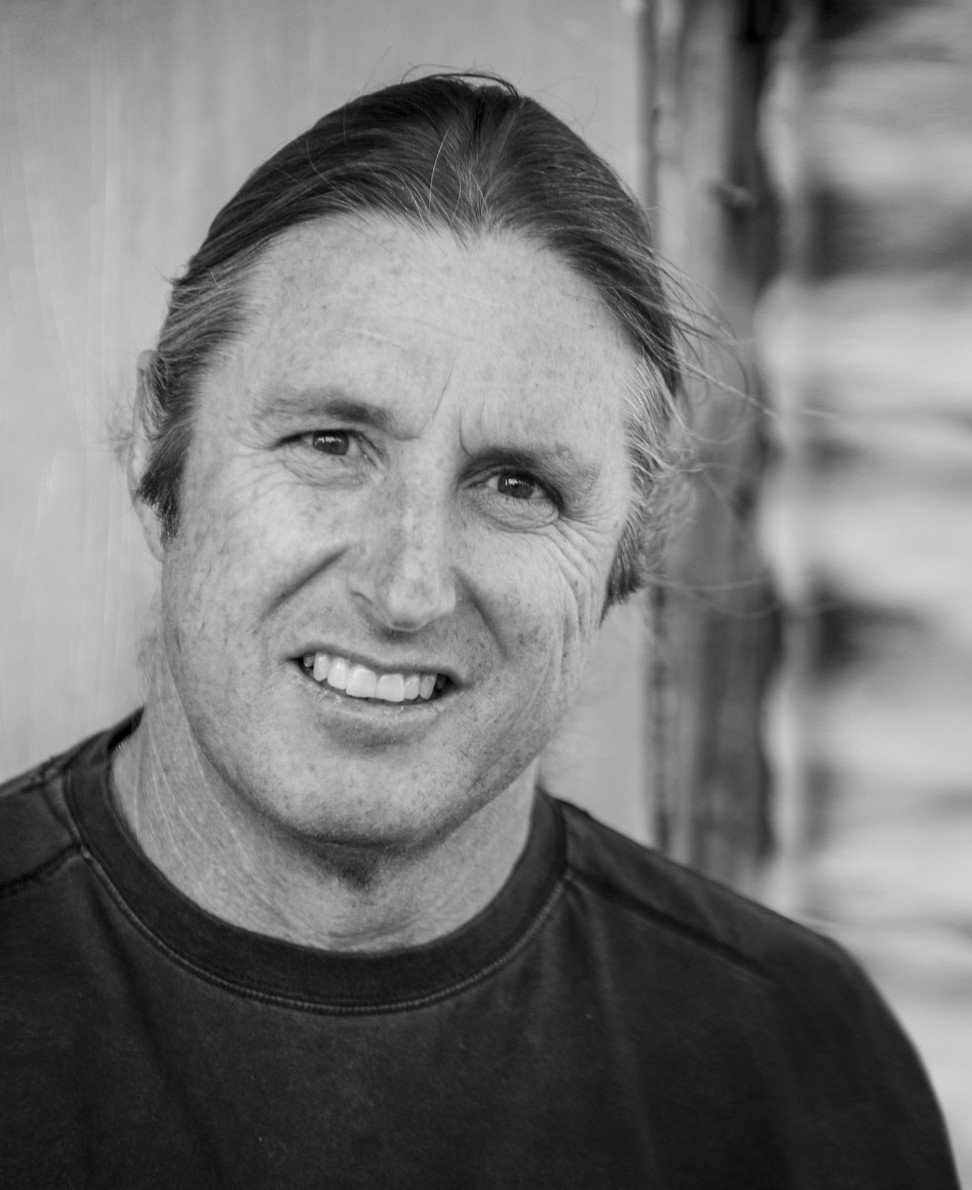 As he crosses the parched land, Jaxie observes every idiosyncratic detail as he reflects on his young, troubled life. For as long as he can remember, the residents of Monkton turned a blind eye to the crimes of Sid, a butcher who'd been known to pass off roadkill and horse­meat as beef. But what sticks in Jaxie's craw is that before his mother died of cancer, Sid had regularly beaten her senseless and no one had lifted a finger to help. Not even the town's only police­man, who was Sid's drinking partner.
Review: Tim Winton's The Turning – small town life at its bleakest
"Fact is", he declares early on in his flight while lying sleepless and miserable beside a small campfire, "I've met dogs smarter than the man my mother married. And I've had a long time to wonder how he got like he was. Maybe he was born like that. But do people start out vicious?"
As Jaxie struggles to survive, no detail, however gory, is left to the imagination as he shoots, skins, guts, and devours small animals. The need to find salt to preserve a giant kangaroo he's shot and skinned with nothing but a butter knife sends him, bloodied and stinking, into the salt country, whose ethereal, savage beauty he evokes by noting every detail.
Just when the reader thinks this novel is about to start following a familiar path, the author introduces a plot twist so terrifying the book should have come with a warning
Here he is overtaken by a thirst that threatens to end his quest until he stumbles upon an old shepherd's hut, with a water supply and a windmill. Its sole inhabitant, an elderly Irish priest named Fintan MacGillis, is a different kind of man from those Jaxie has known in his short, brutal life.
For one thing, the old man is garrulous, which he attributes to loneliness. Then, his shack is full of books. Jaxie first fears the priest has been banished to the wilderness for being "a pedo" but the two gradually settle into a companiable routine as housemates, sharing the tasks of survival, with Fintan offering hints that his exile is due to financial trouble.
The priest leads Jaxie into a deeper examination of his life, the nature of death, kindness and God. "When you do right, when you do good," Fintan tells him, "well, then you are an instrument of God."
Laura Lippman's suspenseful new tale a modern twist on classic noir
Winton has long written about solitary journeys across remote landscapes and into self-reflection, but just when the reader thinks this novel is about to start following a familiar path, the author introduces a plot twist so terrifying the book should have come with a warning.
Much of Winton's fiction also revolves around the trials of adolescence. In his 2016 mid-life memoir, The Boy Behind the Curtain, he not only confessed to his own inarticulate adolescence, his brief, secret thrall to the power of a gun, but also expressed concern about the way parents and communities are unwittingly enabling toxic masculinity.
And in Jaxie Clackton, Winton seems to have reached deep into the landscape to breathe life into a character who is as timeless as he is timely.
The Shepherd's Hut assails the senses. To borrow the vernacular of its unforgettable narrator, the elemental power of this book "brings on this angel feeling".