The Lady Killer
by Masako Togawa
Pushkin
The Times Literary Supplement once described Masako Togawa as Japan's answer to P.D. James, due to her exalted career in crime fiction.
Born in Tokyo in 1931, she worked as an English-language typist before she began writing, in 1961. Her debut, Oinaru Gen'ei (published in 1984 in English as The Master Key), won the Edogawa Rampo Prize – a literary award presented by the Mystery Writers of Japan – the next year.
Fuminori Nakamura's award-winning debut The Gun arrives in English at last
Set in an enigmatic block of flats, the K Apartments for Ladies, Oinaru Gen'ei drew liberally on Togawa's life, which mixed glamour, fierce autonomy and a touch of the outré. Here, perhaps, is where comparisons to P.D. James wobble. To the best of my knowledge, England's foremost modern crime novelist never worked as a nightclub performer or came out as bisexual in her sixties.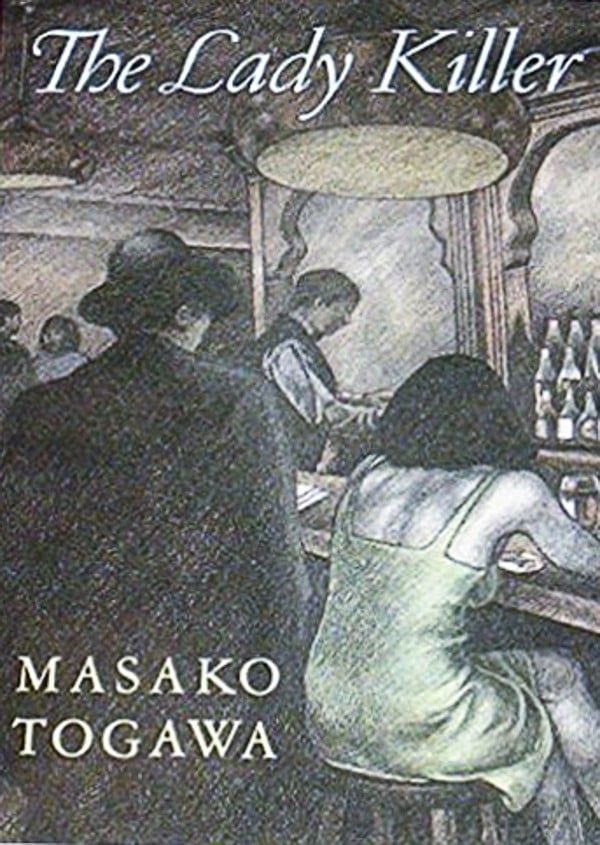 Togawa did this and much more. Well known as a singer at the Gin-Pari nightclub from the mid-1950s onwards, she started her own Tokyo hot spot, Aoi Heya (The Blue Room), in 1967. By day, it was a coffee shop run by her sister; after dark, this bohemian venue attracted celebrities, luminaries from Tokyo's gay scene and musicians from across the spectrum.
Togawa, who eventually released her own records, hosted her own Blue Room Grand Cabaret on television and also starred in television show Playgirl, a thinly veiled fictional rendering of her life as a writer who just happens to run an all-female detective agency.
The must-read books to come in 2018
By the time of her death, in 2016, Togawa had earned herself a rare reputation as a performer, entrepreneur, feminist and LGBT heroine. Her literary reputation endured, though mainly in Japan. Only a couple of her novels were translated into English during her lifetime. Now, the highly regarded Pushkin Press (which specialises in bringing work from around the world to English-speaking readers) is releasing her early books.
Like its predecessor, The Lady Killer's ambience draws heavily on the author's vivid personal life. In the opening chapter, a lone young woman gazes down from the second-floor bar of a Tokyo nightclub: "Faintly, through the whirl of cigarette smoke, she could see a waiter in a white jacket standing by the door, a bartender rattling a cocktail shaker behind the counter below her." The customers, in search of booze or sex, were "almost invisible in the subdued lighting popular in such places".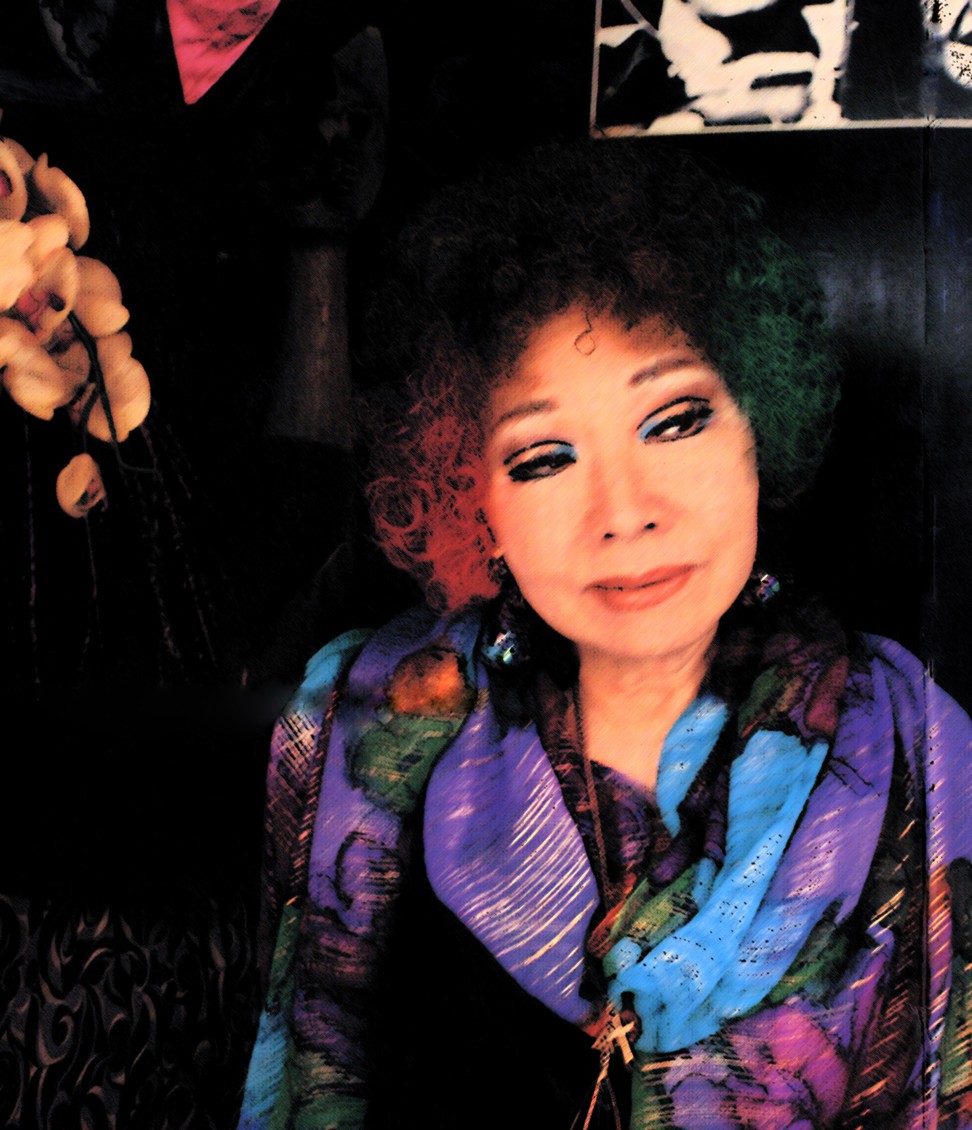 Togawa's girl is Keiko Obana, who falls for a baritone voice "full of soulfulness and sympathy" singing Schumann's Zigeunerliedchen. The couple harmonise the music and later they harmonise in bed.
Our next view of Keiko is jarring. "I don't regret having slept with him," she says. The context suggests otherwise: "She was hanging on to the windowsill with her hands but her mind was elsewhere, remembering her encounter at the bar six months ago."
Her seducer left one reminder: Keiko is pregnant. But it doesn't seem like the failed love affair is responsible for her suicide attempt: "She was grateful, for into her short, grey life he had brought the only light ever to shine on it." Instead, her despair has been caused by the essential emptiness of an automated existence that is all work and no play. This dejec­tion feels deeply autobiographical: Keiko, like her creator, is a typist: "It was tapping those keys, thousands of times a day, which was responsible, not the man."
Book review: Hiromi Kawakami's second novel affirms her global importance
Keiko falls and dies. Her death is declared a suicide. Her sister and lone relative, Tsuneko, "seemed overcome with grief at her sudden bereavement". In a meeting with the investiga­ting officer, she reveals that their parents were killed by the atomic bomb in Hiroshima, before breaking down when she learns of Keiko's pregnancy. Although the officer concludes she is "a spinsterish type", he doesn't fail to notice the erotic possibi­lities of her "hooded eyes" or her habit of concealing a mole beside a nostril. As she leaves, the inspector is seething with rage "against the unknown man who has so casually made a nineteen-year-old girl pregnant […] If it was my daughter, he thought, I would hunt the man down, root him out and give him punishment for such a crime."
In fewer than 20 pages, Togawa has laid her groundwork: sex, repressed emotion, male desire and violence, and the women who pay the price. The central tension – between the superficial formality of mainstream Japanese society in the 1960s and the freedoms promised by underground subcultures – is embodied by Ichiro Honda, the same sweet-voiced man who seduced Keiko.
The Lady Killer has aged well, both as a thriller and work of literature. Togawa proves a smart plotter, always one step ahead of the reader: even when we think we have it all worked out, there are twists to come
Such erotic conquests – or "hunting" as Ichiro calls them – are his raison d'être. Unhappily married, he works in Tokyo during the week, returning to Osaka each Friday to spend a tense weekend with his wife. His evenings are devoted to prowling Tokyo's "music cafes, bars, dance halls, and even cinemas" in search of willing partners.
Ichiro is both sinister and sympathetic. His motivations are basely carnal, but he is neither violent nor entirely uncaring. Togawa explores his cool promiscuity within the contexts of a moralistic, sexually hypocriti­cal society and a personal tragedy: Ichiro and his wife lost a child, which left their marriage in tattered limbo. He is a Don Juan by circumstance, Togawa suggests, rather than by character.
Complicating our sympathy, how­ever, is the language Ichiro employs to describe his escapades: "They lay in wait, but they were his victims; all he had to do was find them." The object­ify­ing threat is made explicit in Ichiro's secret diary, which records his sexual swordsmanship in pitiless detail: "Found a victim at the fourth place." The unsettling hostility of these fantasies can rise towards the gothic, for example in the entry about Keiko: "Felt like a god accepting a human sacrifice."
Memoir offers insight into 1970s Tokyo, through the eyes of a foreigner
Togawa's critique of Ichiro's behaviour is reinforced by the twist in the tale. Someone is plotting against him, setting him up for a crime worse than one-night stands. One by one, his recent conquests are found strangled. Togawa tightens the noose cleverly as the hunter is himself hunted. After another Ichiro "victim" becomes an actual victim, his alibi, almost inevitably, is that he was in bed with another woman. Then she, too, is killed. He is arrested and sentenced to death.
The Lady Killer's second half follows Shinji, a young lawyer charged with discrediting the case against Ichiro. The shift in perspective breaks the fetid, claustrophobic atmosphere. Shinji's analytical quest is absorbing enough: unravelling the web entrapping Ichiro is elegantly handled, not least when we learn that a woman with a mole next to a nostril is involved. While the impetus dissipates, Ichiro's sexual prolificity awakens uncomfortable feelings within the otherwise calm Shinji: above all, when he discovers that one of the lothario's "victims" was an old flame of his own.
The Lady Killer has aged well, both as a thriller and work of literature. Togawa proves a smart plotter, always one step ahead of the reader: even when we think we have it all worked out, there are twists to come. The novel gains a curious power from the current context of #TimesUp. In 1963, Ichiro's conviction was presum­ably a critique of Japanese moral double-standards. Togawa portrays him as a victim as well as a villain, condemned for his unapologetic transgressive sexual appetites rather than any crime. He deceives but never coerces. Togawa even exempts him from responsibility in Keiko's suicide.
Hong Kong writers have much to say – and not just about democracy and politics
This interpretation tilts in our post-Harvey Weinstein world. It's hard to read Ichiro as anything other than the personification of narcissistic male desire. He may have intended his diaries to be liberating fantasies, but to 21st-century eyes, they read like reports by a sexual predator, one who purposefully selects vulnerable women to satisfy his own lust regardless of the cost. We agree with the enraged police chief and cheer his avenger, whatever their motivation.
That both readings are possible pays testament to Togawa's multidimensional characters. Her writing is slickly readable and capable of jaw-dropping moments: the eerie monologue by Ichiro's desperate wife in which she compares her emaciated body to "a Jew in a concentration camp" is genuinely startling.
The Lady Killer's marriage of sharply crafted plotting with possessed characters lays a blueprint for the work of Keigo Higashino and Hideo Yokoyama. Is Masako Togawa Japan's answer to P.D. James? James should be so lucky.