Bulls*** Jobs
by David Graeber
Simon & Schuster
4/5 stars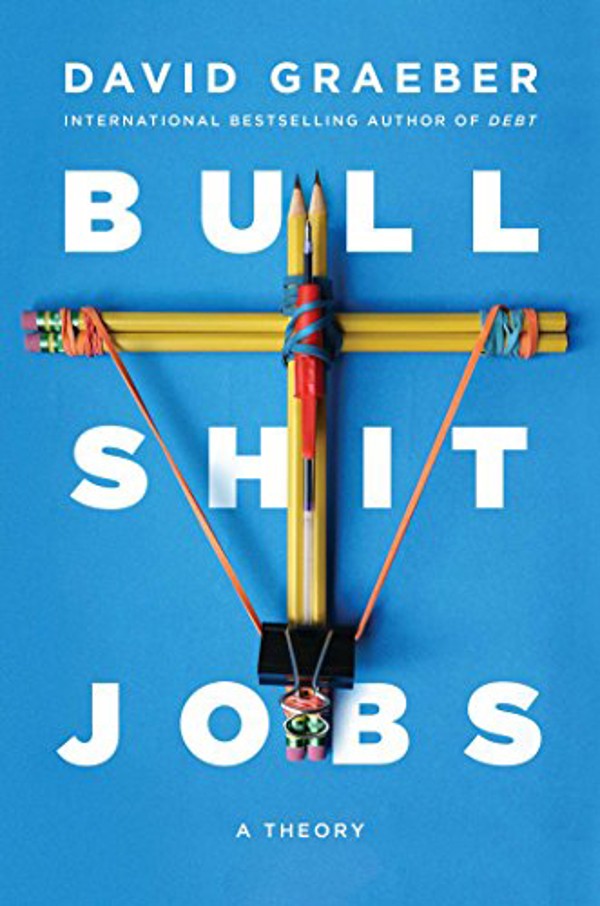 Are you in a bulls*** job? Read David Graeber's provocative book and decide if you can defend what you do for a living. A huge number of people, who in 2013 made his essay on the subject go viral, recognised that their vocations were meaningless and contributed zero to society. Someone who fit the category was the Spanish civil servant outed in 2016 for collecting pay for six years despite not going to work (he spent the time becoming an expert on Dutch philosopher Spinoza). Others include the corporate lawyers who told Graeber they had BS jobs.
The author, an anthro­pologist and anarchist, identifies five categories of such positions: flunkeys (assistants and the like); duct tapers (who bridge, rather than fix, mistakes); box tickers; taskmasters (who assign useless jobs); and goons (telemarketers). All adhere to his definition of paid employ­ment so pointless, unnecessary or pernicious that even the employee cannot justify its existence. That means a "s*** job" (cleaning, for example) is not necessarily a BS job; and neither are government positions necessarily any more BS than those in the private sector.
---
The Feather Thief
by Kirk Wallace Johnson
Viking
4/5 stars
"Before the Hermès bag or Louboutin heel, the ultimate status indicator was a dead bird." By the time you read that sentence, in chapter three of this book, you will be hooked, even if you're not that into birds or "feather porn" (which, in the late 19th century, led to the extermination of huge numbers of birds for the fashion industry). However, Kirk Wallace Johnson's book is about a different kind of feather obsession, fly tying, which, in 2009, led to a burglary – at an outpost of the British Museum of Natural History – that a judge described as a "natural history disaster of world proportions".
A young flautist, Edwin Rist, had stolen hundreds of birds, including 37 King birds-of-paradise that had been collected by Alfred Russel Wallace, the self-taught naturalist and "father of biogeography". Strangely, it was a month before the crime was noticed. Then came the hunt for the mysterious thief, who went by the name "Fluteplayer 1988" on eBay. It was there that Rist, himself a fly tier, sold some of the stolen birds to others sharing his obsession. The Feather Thief is one of this year's must reads.