Warlight
by Michael Ondaatje
Knopf
If you dislike the genre commonly known as "literary fiction", you will probably tire of Michael Ondaatje's seventh novel, Warlight – or at least its opening half.
Set in post-war London, the story traces the adventures of teenage Nathaniel and his older sister, Rachel: "In 1945 our parents went away and left us in the care of two men who may have been criminals." A flavour of Charles Dickens' Oliver Twist and David Copperfield lingers, as Nathaniel and Rachel, now de facto orphans, cavort around a moodily realised demi-monde: illegal greyhound races, smuggling on the Thames, raucous meetings at their former family home.
The cause of the family's separation seems straight­forward. Nathaniel's father is moving to Singapore after being "promoted to take over the Unilever office in Asia". He, at least, seems keen, "expanding on the details of their flight on the new Avro Tudor I, a descendant of the Lancaster bomber". His wife, Rose, who will join him later, is cool but more tender. Having watched her children closely to see how they react to the news, she holds her daughter's hand "as if she could give it warmth", then "seeing I [Nathaniel] was confused, she came over to me and ran her fingers like a comb through my hair".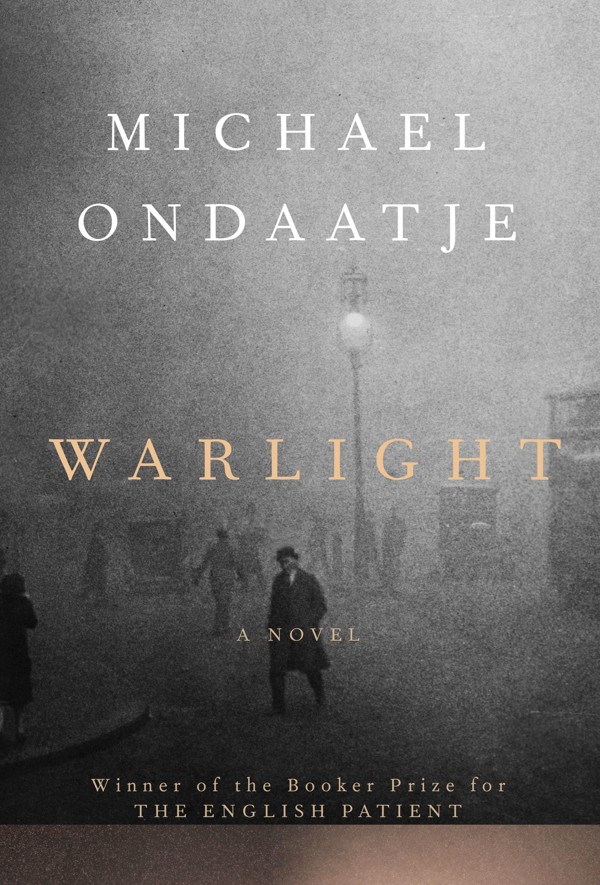 Nathaniel and Rachel spend a few calm weeks alone with their mother before she leaves, too, hurriedly and ahead of schedule. During this dreamy stretch, the siblings learn that "The Moth", the house's quiet, unassuming lodger, is to be their guardian. We are granted a moment of unexpected intimacy between The Moth and Rose, which raises questions that neither Ondaatje nor Nathaniel answer, or not yet.
Nathaniel dominates because he narrates the novel: "If I do not speak of my sister in this story so much, it is because we have separate memories. Each of us witnessed clues about the other we did not pursue." We follow him as he works for The Moth at the Criterion Hotel, before taking up with his artful dodger chum "The Darter", whose nefarious interests include ferrying illicit racing dogs along the Thames. Rachel is seen in snapshots before vanishing, too: she suffers from epilepsy, loves acting but remains otherwise enigmatic.
This opening section is absorbing enough – an acute series of character studies interrupted by atmospheric descriptions of a sweltering hotel basement laundry, and typically lyrical Ondaatje-esque weighing of metaphorical light and dark.
Raising the philosophic temperature still further are medi­tations on narration and the treacherous vicissitudes of memory and perspective: "Why do I still remember those days and nights at the Criterion – that springtime fragment of a boy's youth, a seemingly unimportant time?"
Part one works best, perhaps, as a study of adolescent self invention as Nathaniel finds himself at The Moth's hotel, in The Darter's shady underworld and in a passionate adolescent fling with a girl he knows only as Agnes: "we had broken free, adapting to fewer rules, less order. But what had we become? When you are uncertain about which way to go as a youth, you end up sometimes not so much repressed, as might be expected, but illegal, you find yourself easily invisible, unrecognised in this world."
But while there are plenty of stories, there doesn't seem to be a lot of plotting going on. The effect is less like watch­ing greyhounds streak around a track than gazing at sheepdogs careering in apparently random circles around a park.
Tension is built from hints and nudges. The pass­age that raises questions about Rose and The Moth contains a "shad­ow­ed story" involving Rose's "skill during a night drive, when she had delivered men down to the coast through the dark­ness of the curfew". The only clues about its significance come from Rose, who "listened so carefully to what he described that she held the iron with her right hand in midair", and Nathaniel's retrospective: "I should have known then."
What exactly Nathaniel should have known is kept close to his chest. The first revelation comes when Rachel presents Nathaniel with their mother's steamer trunk: inside "pressed, as if permanently and forever, were all the clothes and objects we had watched her pack so theatrically […] Everything had a purpose and a usefulness. And everything had been left behind." If the trunk is at home, where is their mother?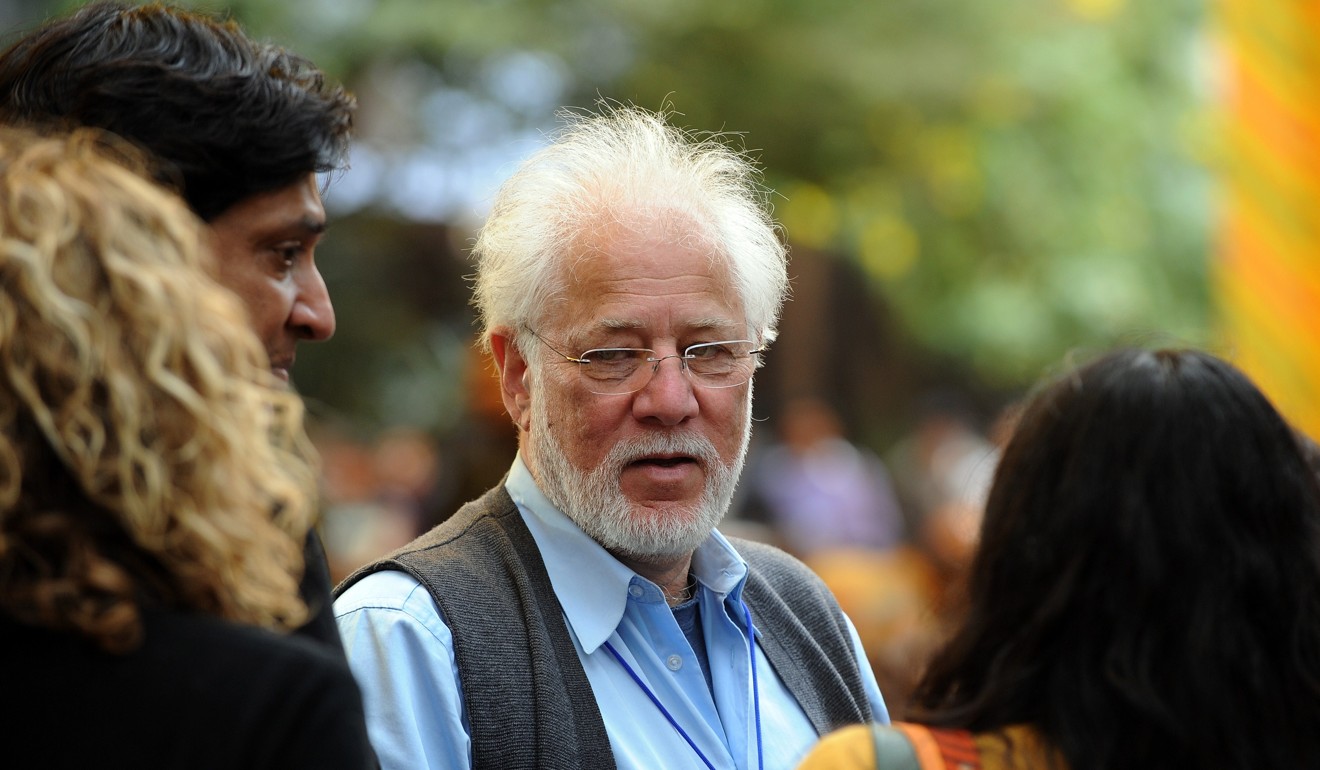 By the time the explanation arrives, the reader realises that Ondaatje has been prepar­ing us for a sleight of hand all along. Nathaniel's allusion to his mother's "theatricality" tilts at the brittle surface fictions of the story. Nathaniel constantly underlines a passage with a parallel drawn from art or litera­ture: Balzac, Arthur Conan Doyle, radio thrillers. Thanks to Rose, almost everyone has a nickname (in addition to The Moth and The Darter, Nathaniel is "Stich" and Rachel "Wren").
What all those whispered semi-clues add up to is Rose's double, if not triple life as wife, mother and – drum roll – intelligence agent. No wonder Nathaniel compares his early life to "a fairy tale we did not understand".
Rose's son clearly shares something of her talent for mis­direction, embedding nuggets of truth in his meandering remembrance of time past. And the past, as Nathaniel learns in adult­hood, has a habit of seeping into the present. Recruited himself by British intelligence, he buys a house near his mother's family home that he visited in his youth. There, he finds the calming surrounds of a walled garden offer protec­tion from the wind, but not time: "almost immediately a past that felt completely erased began returning."
Warlight's most shocking example of the intrusions of time past is the attempted kidnapping of Nathaniel and Rachel. Rose's activities were important enough to place her life in perpetual danger. Tragically, this does not exclude her children. Again, ground­work has been carefully laid: twice Nathaniel was stalked by the same leering man. His attempt to chloro­form the siblings is foiled by Rose's trusty friends. The Moth is killed. But the scene proves that the ramifications of Rose's wartime work outlast hostilities.
Her relationship with her daughter does not survive the outrage: Rachel drifts from her family, but not before starting one of her own. Nathaniel, by contrast, seems tethered to his mother. His own job involves investigating questionable war­time actions that have been concealed by the nations involved. Sifting through documents that Nathaniel calls "the detritus of a not yet fully censored war", he also sniffs out traces of Rose, The Moth and The Darter.
Warlight succeeds much like an avalanche does. A slow, even unassuming start gathers momentum, weight and force
Various grand themes (time, history, responsibility, forgetting) dovetail in a typically fine Ondaatje phrase: "So many unlabelled splinters in my memory," Nathaniel notes. Here, too, is where Ondaatje's previously slippery title makes itself felt (though again it was insinuated with early references). "Light" suggests the enduring conse­quences that shine from war (and ominously "war-lite"?). In part one, these revolve around the generation gap opening between those who were destroyed by the conflict (including Nathaniel's father) and those who survive. Nathaniel comes to a broader and deeper conclusion while investi­gating files of wartime misdeeds: "In this post-war world twelve years later, it felt to some of us, our heads bent over the files brought to us daily, that it was no longer possible to see who held a correct moral position."
Warlight succeeds much like an avalanche does. A slow, even unassuming start gathers momentum, weight and force. One learns much about the notional time period (and dogs and chess), but beneath this finely wrought historical novel are eternal human truths: about loyalty, memory, survival, guilt, and why we invent stories.
Sometimes these tell the truth; sometimes they create myths that must be decoded. Warlight is a brave and brilliant book. True, it takes a while to get going, but one might say the same about life.