Girls Burn Brighter
by Shobha Rao
Fleet
3.5/5 stars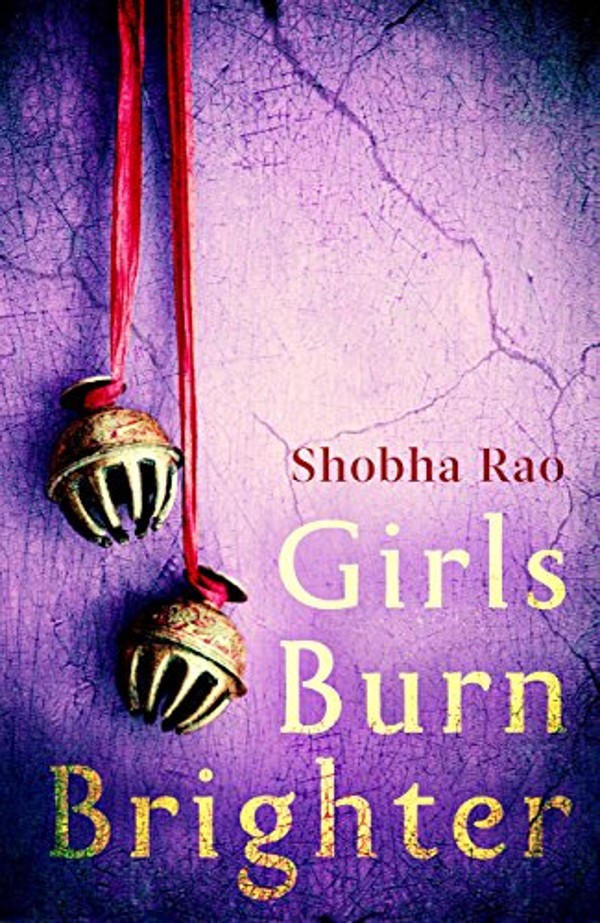 Girls Burn Brighter begins in 2001, in the Indian village of Indravalli, which has fallen on hard times: "the young men […] were struggling to feed their own families." Shobha Rao, however, is interested in two young women, Poornima and Savitha. Two months after her mother's death, Poornima is all but sold as the wife of a local farmer: "she is an ox. Forget the oxen she could plow the fields." Savitha also hears hard truths, albeit from her mother, who "confessed that they had no food for that night's dinner". She finds work weaving for Poornima's father and the girls bond.
The father instructs with his fists, but if Poornima is treated as a faulty commodity, this is not as bad as what happens to Savitha, who is brutally raped and left "a wounded animal". When Poornima learns the perpetrator was her father, his touch is trans­formed into "the serpent curl of its claws, tongues, fingers". They flee for their lives, their paths diverging but never separating entirely. Each woman becomes the other's hope as they endure slave trafficking, prostitu­tion and transport to the United States. Rao writes with simple, affecting and occasionally wrathful power. If the horror of their lives exhausts, it is nothing, I suspect, compared with the reality endured by some women.
---
Smoke in the Sun
by Renée Ahdieh
Hodder & Stoughton
3.5/5 stars
Renée Ahdiehis, for the uninitiated, a bestselling young adult novelist: Smoke in the Sun concludes an epic Japanese fantasy begun by Flame in the Mist (2017). Our sprightly heroine is Hattori Mariko, who longs to follow in her samurai father's footsteps but is barred because of her gender. Consigned to marry the emperor's son, Mariko is kidnapped by the evil Black Clan, whom she infiltrates in time-honoured fashion by dressing as a boy and outmanning the men.
In part two, Mariko is undercover again, only instead of "hardened leather and an ornamental helmet" she uses "perfume and powdered skin" to insinuate herself into the imperial court. Her aims are to fool twin brother Kenshin and discover whether saucy squeeze Okami ("the boy who had stolen her heart in the dead of night") is still alive. Mariko's gender games prove rather more interesting than the by-numbers romance: "she gazed at her scarred knuckles. Another pair of hands took shape […] its calloused fingers intertwined with hers. Laced together. Stronger for it." Suffice to say Mariko is more intriguing than brooding bad boy Okami, as are the female-driven court politics. Smoke in the Sun is enjoyable, lyrical and surprising, in places.