It's hard to know which is more remarkable – Barbara Anslow's story, or the way it's been published. The 99-year-old British woman is one of the diminishing number of survivors of Stanley Internment Camp, where she was held for more than three- and-a-half years during Japan's occupation of Hong Kong during the second world war.
Anslow wrote a detailed diary of her experi­ences, starting in late 1941 and finishing after the war ended – which has finally been published in book form as Tin Hats and Rice, three-quarters of a century after the events it recounts.
Born in Scotland in 1918 – she will turn 100 on December 1 – Anslow, née Redwood, moved to Hong Kong with her parents and two sisters in 1938, working as a government stenographer. As war approached she was supposed to be evacuated to Australia with her mother and sisters but got only as far as Manila before receiving the news that her father had died, and returning.
Anslow was living in Happy Valley when the Japanese invaded, and was transferred to Stanley with more than 2,000 others. She met her future husband, Frank, there, although they weren't romantically involved until after the war. Anslow went back to Britain after her release, in 1945, but soon returned to Hong Kong, finally leaving again in 1959.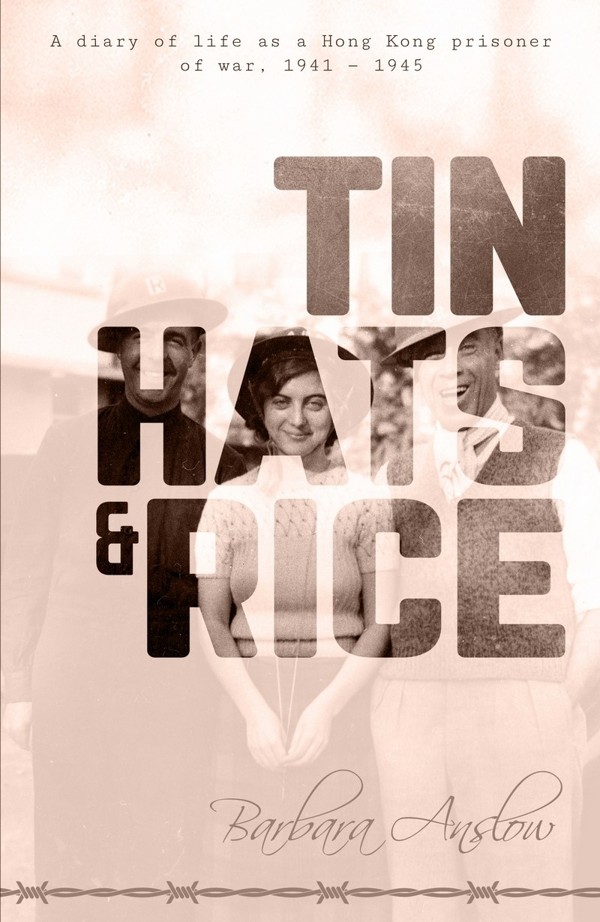 Her diary wasn't intended for publication, but she started posting extracts on the internet about a decade ago, when she heard there was a growing interest in war journals. Her entries were then published a day at a time over several years by Hong Kong history website Gwulo. Now they have been released in book form by Blacksmith Books.
"First of all, I tried sending extracts to some publishers, but they weren't interested, so I thought the diary would just be something for my family," she says. "Then I got an email from David Bellis, at Gwulo.
"I have five children. Me, my husband, my mum and my two sisters were in the camp, and we used to talk about it a lot, and my children were never in the least bit interested when they were younger. It was only when they had children, and they started studying the second world war at school, that they were suddenly interested."
In parts, Tin Hats and Rice is a thrilling read, with history unfolding before you on the page. Part of the diary's joy is its spontaneous, impres­sion­istic, often disconnected nature. That often results in the incongruous juxtaposition of the earth-shatter­ing and the everyday, particularly in the period before intern­ment, when Anslow had access to reliable news reports, as in the entry for November 19, 1941: "Jap/USA situation isn't looking any better, it really doesn't seem as if anyone can bluff any longer, so I typed a long letter to Margaret [a friend in Britain], whatever happens here I want her to know I'm happy these days. Two of Patsy's pups taken to Mrs Hogg today."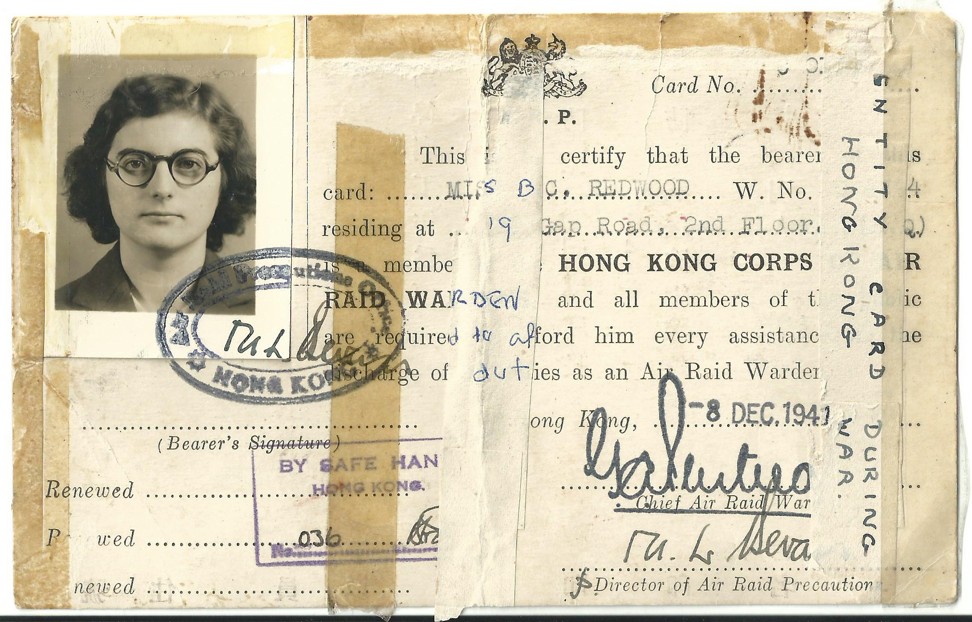 This period, before the Japanese invasion, is the book's most intense, filled with existential uncertainty. On December 8, 1941, just after war has been declared between the Allies and Japan, she writes: "It's hardly worth writing a diary because I can't visualise us ever getting out of this, but I want to try to believe in a future."
The book's most horrifying section, interpolated between diary entries, isn't written by Anslow herself, but by her mother, Mabel Redwood, who worked as an auxiliary nurse at the Jockey Club, which had been converted into a wartime hospital, where some of the female medical staff were raped by Japanese soldiers. The situation is only resolved by the heroic actions of schoolteacher Marie Paterson, who escapes the hospital disguised as a Chinese woman and informs the authorities.
Anslow herself says she doesn't have any anger towards her captors, partly because she wasn't personally treated badly by them. Surprisingly, her mother didn't either. "She saw awful things going on. But none of us had any feelings of hate. I think we felt that the Japanese soldiers had been taught to behave the way they did. And we were so glad just to be alive. Most of the people who got as far as the camp thought, 'Thank God the war's over for us.'"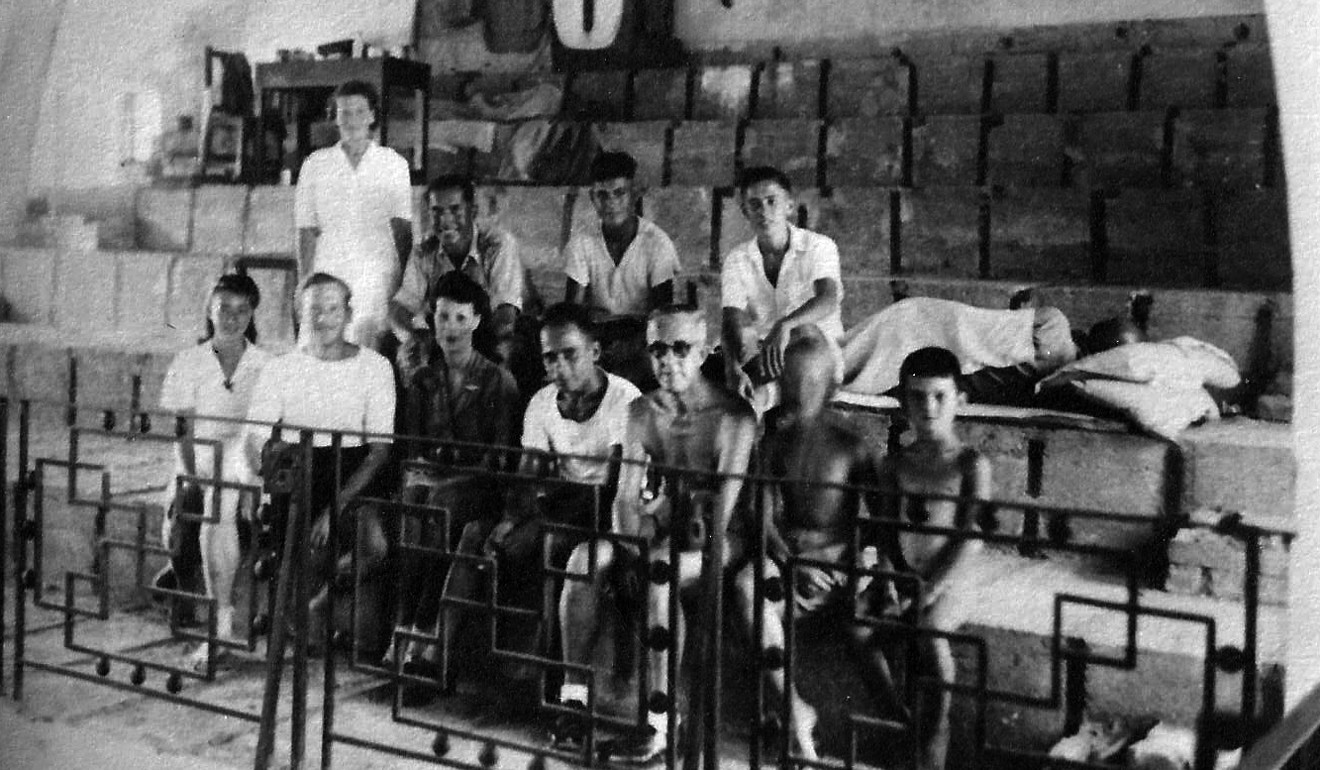 As would be expected, the camp entries are mainly concerned with the details of everyday life. The main obsession is food – both getting enough of it and the quality of what was served. The inmate-organised food distribution system features a door with legs added and used as a serving table, personal food containers that include "an inverted lampshade with a makeshift bottom", and one older woman who always wears a black felt hat to what for many people "is apparently the outing of the day". Anslow starts off hating rice, but after two months of internment writes: "I'm now at the stage where I could eat more rice than I get."
There are regular, mostly brief, reports of deaths, although sometimes drama does visit the camp, as on January 16, 1945, when it is bombed by Allied planes targeting a machine gun at adjoining Stanley Prison, resulting in 14 deaths.
Looking back, I think it's amazing how easily we settled into the kind of life we had in there. There were no long faces; it wasn't a sad camp
Most surprising is the extent to which the internees are left by the Japanese to organise the camp for themselves, from food to accommodation to medical services. Anslow is gener­ally busy: working in the camp hospital, putting on plays, and taking part in both religious and pastoral activities with other Roman Catholics, as well as enjoying a surprisingly rich social life. There are a lot of concerts, music recitals, plays and sketch shows; in July 1942 she dances with a South China Morning Post reporter.
"They were great for morale," she says now, of the dances. "Looking back, I think it's amazing how easily we settled into the kind of life we had in there. There were no long faces; it wasn't a sad camp. If you wanted to, you could always do something: classes, concerts, performances, with people who'd never been on a stage before. They had nothing to lose."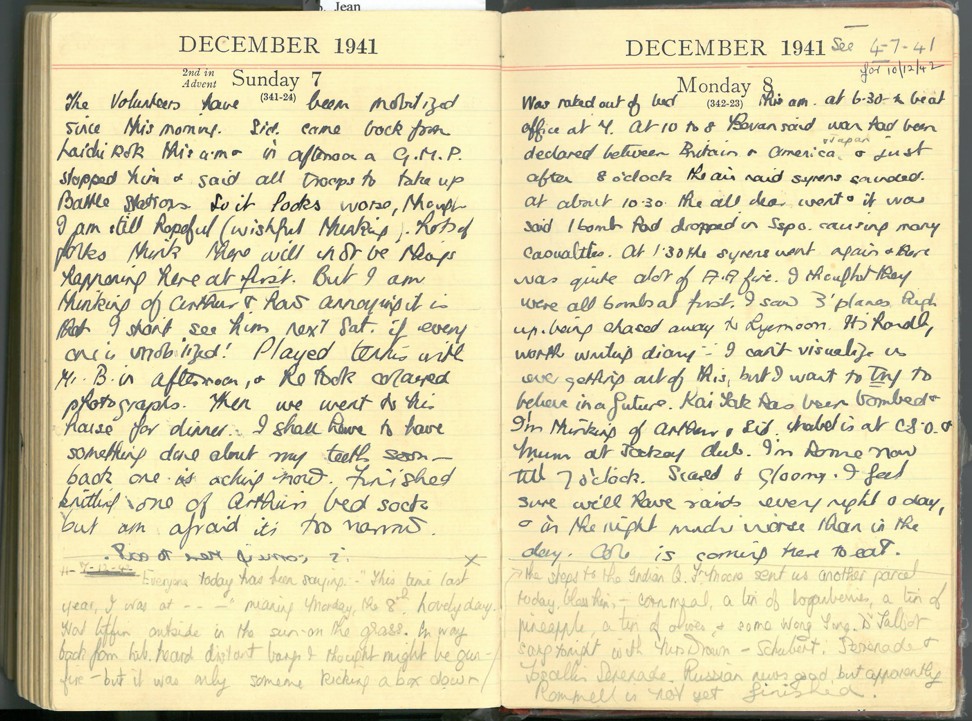 Throughout, Anslow helpfully gives the reader back­ground information with additions in parentheses, added later. "It was written on very flimsy paper, often in pencil. About 30 years ago, I decided to retype it before it disappeared completely," she says. "I added the explanations then."
These can be illuminating, and sometimes charming, as on September 17, 1942: "Fried our sweet potatoes tonight, in oil from Mr F.P. Anslow (my father-in-law to be, six years later!) in exchange for some of our potatoes."
Rumours of repatriation swirl throughout her time in the camp and, when she's finally released, she writes, in a letter to a friend dated September 11, 1945: "At present, I'm quite prepared to leave the East for ever!" And yet she was back in Hong Kong within a few months, after experiencing severe culture shock in Britain – and missing her fellow internees.
"It surprised me," she says. "I thought I'd had enough of Hong Kong. But I still had a job there, my older sister was there and my younger sister was going back, so my mother came too.
"We did miss the camaraderie of the camp when we went to live with family in the UK. We were so used to people, contact, being on top of each other. There were letters coming and going like mad between us former internees those few months. Quietness was one of the things that really struck us – there were no footsteps outside after 6pm."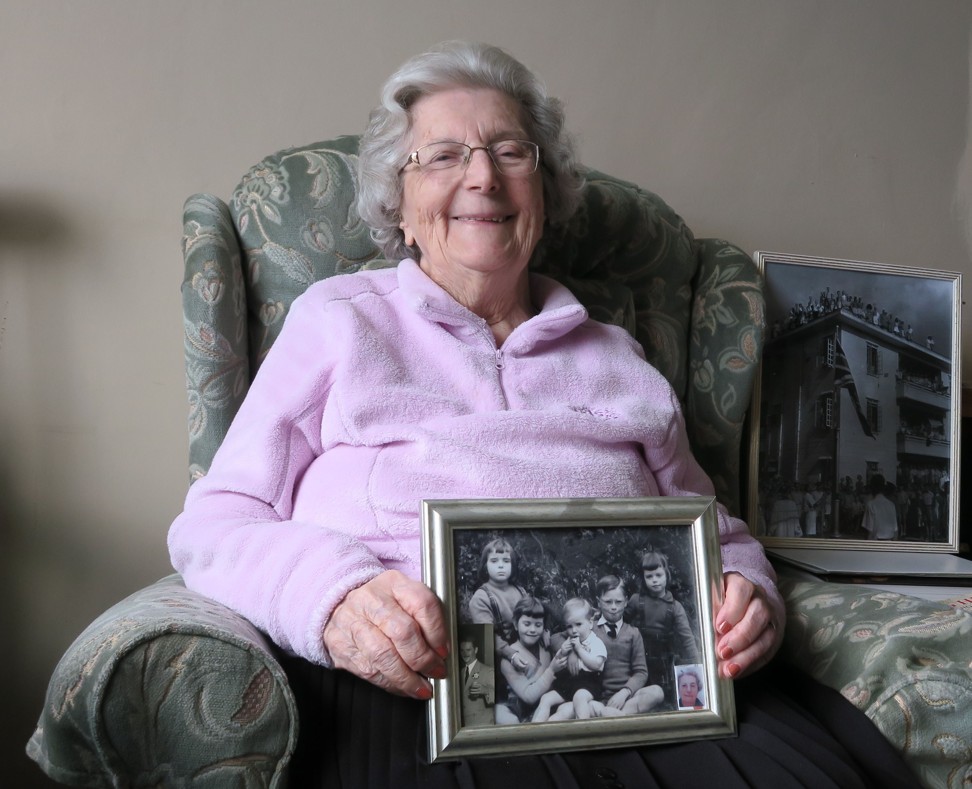 Since her diary was posted online, Anslow has become a resource for historians. "A lot of people I didn't know have contacted me by email. There have been some incredible coincidences. One girl, called Karen, turned out to be the daughter of the first fellow I ever fell in love with. She came to see me, which was wonderful. And another fellow, who came all the way from Australia, was born in the camp, and I typed his birth certificate."
It probably helps, she adds, that the only material from the diary that she omitted from the published version was "anything nasty about other people, just in case they read it".