Feminist writer Susan Sontag is best known for her cultural observations of the 1960s, but in 1992 she published a romantic historical novel, The Volcano Lover. Sontag's first work of fiction for 25 years and her first bestseller, the Naples-set novel uses a real-life love triangle between British naval hero Horatio Nelson, his lover, Emma Hamilton, and her husband, William Hamilton, the British ambassador to Naples and a keen amateur vulcanologist, to critique society.
Doryun Chong, deputy director and chief curator of the M+ museum for visual culture, explains how the book changed his life.
I first read The Volcano Lover more than 20 years ago – I believe it was in 1997 – during my first year at graduate school, at Berkeley, in California, where I was taking a PhD programme on art history. Like most graduate programmes, the first year was the most traumatic, with a lot of course work. After a very intense first term, I went on a trip to Italy.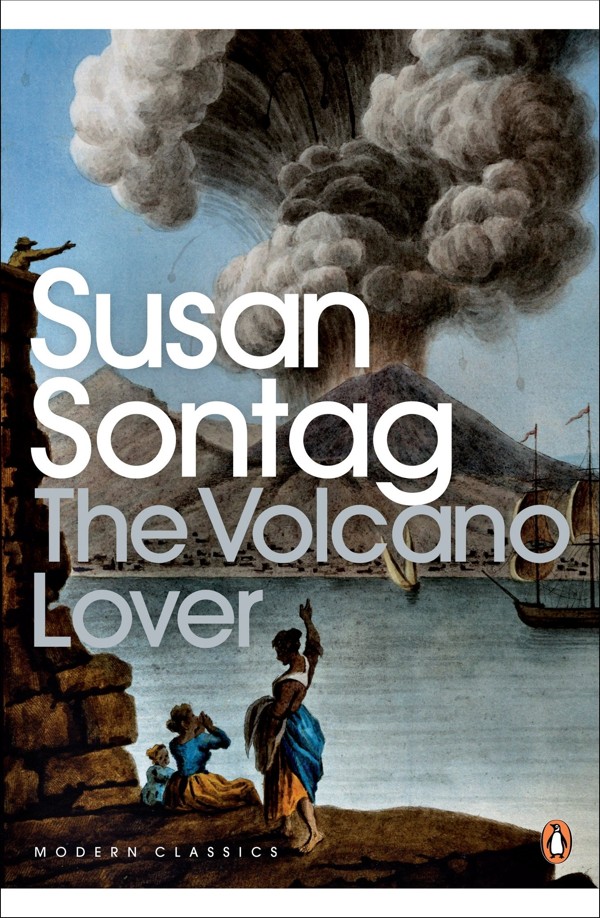 I thought of it as my own Grand Tour, like old English gentlemen used to take – but, of course, it was a poor, backpacking version. I took The Volcano Lover with me. I'm not a huge fiction reader, either then or now, but I was intrigued by the fact that Sontag was not a fiction writer but had written a novel. Also the cover of the book was an 18th-century English painting that shows the Bay of Naples and Vesuvius spewing smoke. Plus there was the title – so quite superficial reasons. It just felt like the perfect novel to take with me.
What The Volcano Lover made me realise was my own interest in and passion for understanding art history. I realised that the history of art isn't just knowledge you gain from books. It highlights how art can become entangled with larger history, the history of political events, but also with personal history – the histories of lives.
It's not a typical novel – it lies somewhere between fiction and an essay. There are meditations on a lot of things: the art of collecting, politics, revolutions. At the start, the author talks in her own voice, but she soon plunges into a vivid evocation of a place and time, the characters and their inner lives. I didn't know much about Lord and Lady Hamilton and Nelson, but I was sucked into the story. It's engrossing and transformative – it takes you to another level of consciousness.
The book is full of classical art, and it paints a very vivid picture of this group of people from two centuries ago and how they shaped their lives in relation to the ancient culture that surrounded them.
Hamilton is presented as cultured but rather aloof, an 18th-century Enlighten­ment man. He was a connoisseur and a collector. I specialised in that period as a student, so that really resonated with me.
I didn't know I'd become a curator of contemporary art – I was studying classical. It's a little bit oxymoronic: the book made me realise that ancient cultures need to be understood as very much alive and lived. In retrospect, it gave me a desire to work with culture that's living now – and will become ancient in the future.