Writing in Harper's Magazine, Will Self, the British novelist, lugubrious man of letters and author of the Man Booker-shortlisted Umbrella (2012), recently declared literary fiction dead, or at least wheezily breathing its last as social media, video games and infinite podcasts dance merrily around its death bed.
In this pessimistic context, the Man Booker is the equiva­lent of an artistic defibrillator, delivering a much-needed, if temporary, life-saving shock to the literary novel's system.
The prize has found different ways in recent years to grab our increasingly pressed short-term attention, and boost sales of the longlisted and shortlisted works. In 2014, the competi­tion widened its geographical remit from the Common­wealth to the English-writing world, which essentially meant open­ing the prize to the United States: two American writers (Paul Beatty and George Saunders) have won in the inter­vening years, to howls of largely British protest.
This year, the Man Booker celebrated itself when it tried to find the best winning novel in its 50-year history: the winner, as voted by the reading public, was Michael Ondaatje's The English Patient, which, lest it be forgotten, shared the award in 1992 with Barry Unsworth's Sacred Hunger.
This year, Ondaatje was one of several high-profile writers to fall between the long and shortlist, for his largely excellent Warlight. The other eyebrow-raising omission is Sally Rooney's much admired Normal People.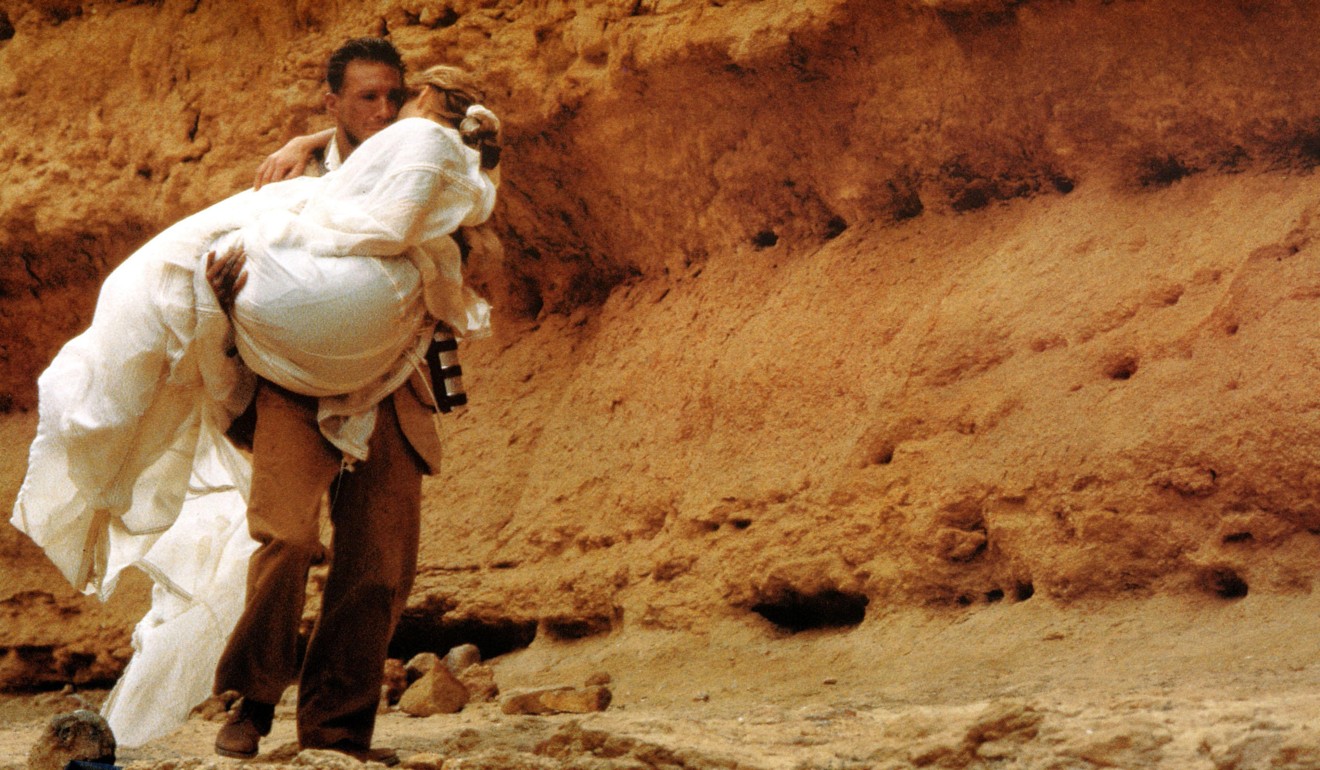 This is not to say this year's shortlist is shorn of its fair share of narratives. There is the youngest shortlisted novelist ever. A novel that may really be a poem. And no end of narratives that address a world in crisis: women's prisons, both real and metaphorical; imminent environmental collapse; and various forms of political violence.
Here are the authors in contention for the prize being announced on October 16, with the latest betting odds.
Milkman, by Anna Burns (Faber & Faber). Odds 11-2 (William Hill); 6-1 (Ladbrokes)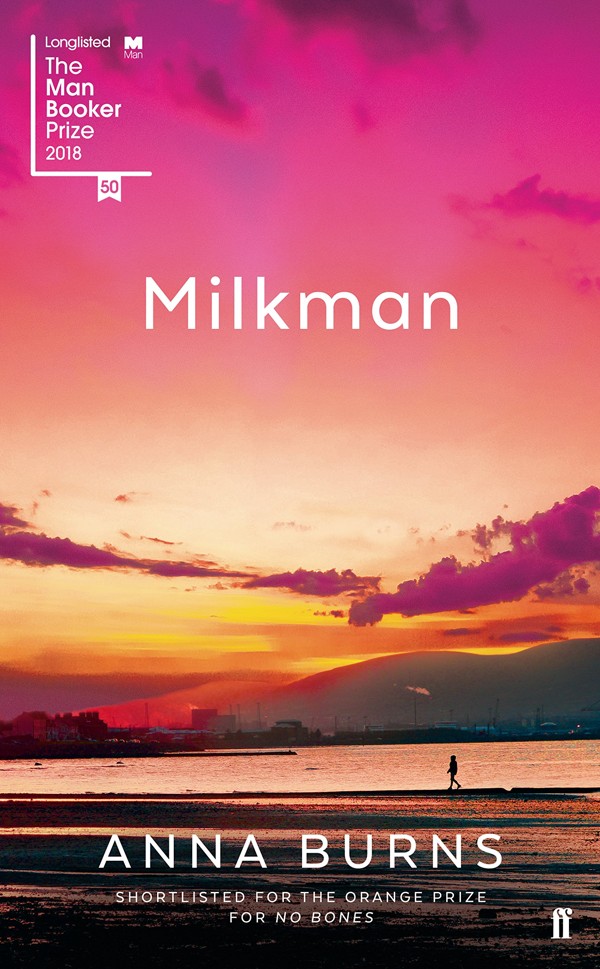 Anna Burns' second novel can be summarised as follows: Milkman is set in Belfast in the 1970s, but the story could apply anywhere, from Stasi-dominated Berlin to (I guess) Trump's NSA-ruled America.
Our heroine is in love with the 19th-century mainly because she doesn't like the century in which she happens to live. There are all manner of sinister goings on going on around her: religious and sectarian divides that turn some into threatening bullies and others into potential victims.
Like many this year, Burns writes with lyrical exuberance and, according to one reviewer, a touch of Samuel Beckett's absurdism. The 56-year-old from Belfast is one of the year's outsiders, but then outsiders are very now, aren't they?
Washington Black, by Esi Edugyan (Profile). Odds 9-2 (William Hill); 3-1 (Ladbrokes)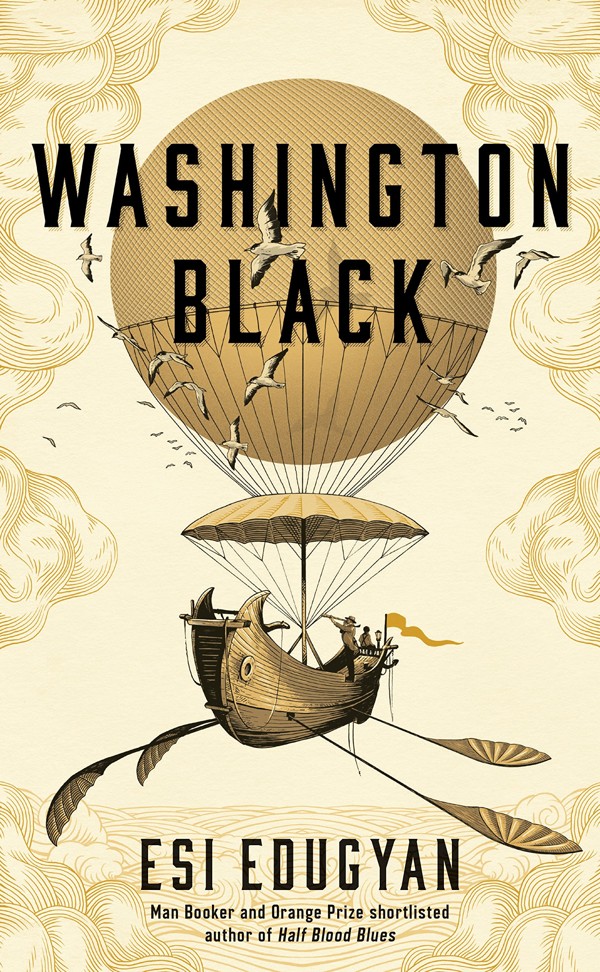 Modern accounts of slavery have won several high-profile literary prizes in recent years. Colson Whitehead's The Underground Railroad scooped 2016's National Book Award for Fiction and 2017's Pulitzer Prize for Fiction. Paul Beatty's The Sellout offered a satirical 21st-century twist on the tale.
Canada's Esi Edugyan begins her third novel in the 19th century, on a Barbadian sugar plantation. Our narrator, the titular Washington Black, doesn't stay there for long, being quickly whisked around the world on a hot-air balloon.
Edugyan's combination of the fantastic and realistic works as impressively as it did in Whitehead's masterpiece, even if some reviewers have complained of longueurs. Edugyan was shortlisted in 2011 for the excellent Half Blood Blues, it would not be surprising to see her go a step further this year.
Everything Under, by Daisy Johnson (Jonathan Cape). Odds 10-3 (William Hill); 5-1 (Ladbrokes)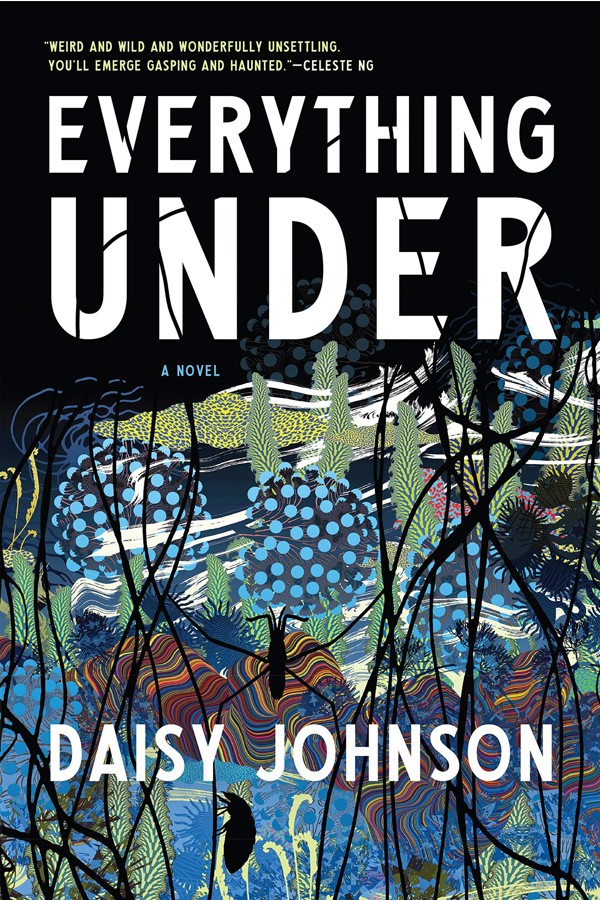 When Oxford's Daisy Johnson was named on 2018's Man Booker shortlist at just 27 years old, she made history, if only by a matter of weeks: she displaced New Zealand's Eleanor Catton, who would be an ancient 28 by the time The Luminaries strolled off with 2013's Man Booker.
Already on the literary world's radar thanks to a vivid short-story collection, Fen (2016), Johnson has become a veritable star with her first novel, Everything Under. Essentially a two-hander between a mother and daughter, the novel criss-crosses time, space and character, drawing on fairy tales, myths and Greek tragedy.
Debut writers are all the rage, with marketing departments if not bookmakers, so who's to say this eerie slice of English magic realism won't bag the prize?
The Mars Room, by Rachel Kushner (Jonathan Cape). Odds 7-1 (William Hill); 7-1 (Ladbrokes)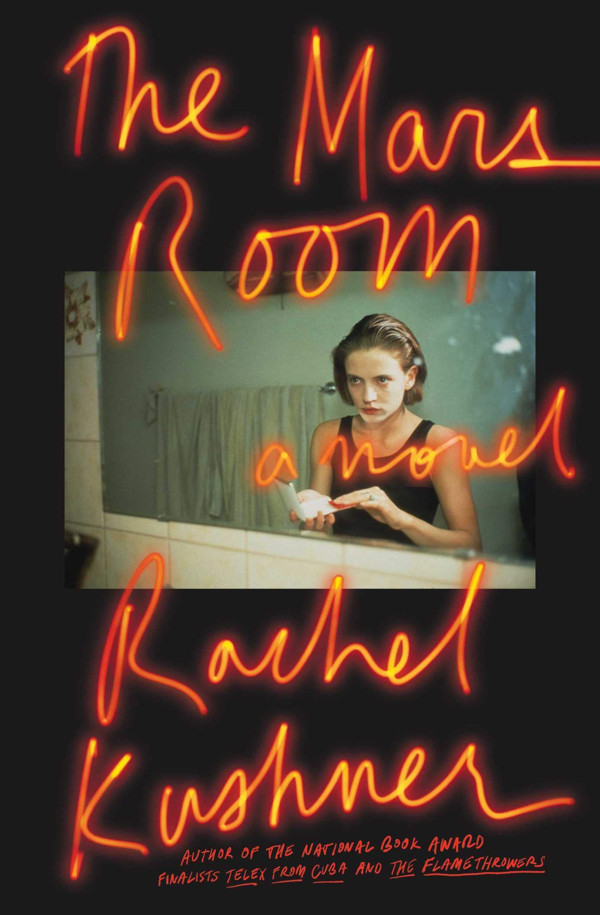 I am a little surprised by the odds for Rachel Kushner's The Mars Room. A critical darling in the United States, she has received almost universally glowing reviews, not least for her third novel, set in a Californian women's prison.
Inspired by extensive research, the novel portrays what it means to be "poor and female in America", according to The Guardian. Brilliant at dialogue, Kushner builds tension and layers grand narratives with apparent ease.
A sure-fire contender for the Pulitzer, it may be deemed a little "too American" after back-to-back Yankee victories. Still, it's sure to be there or thereabouts on the night.
The Overstory, by Richard Powers (Cornerstone). Odds 11-4 (William Hill); 5-2 (Ladbrokes)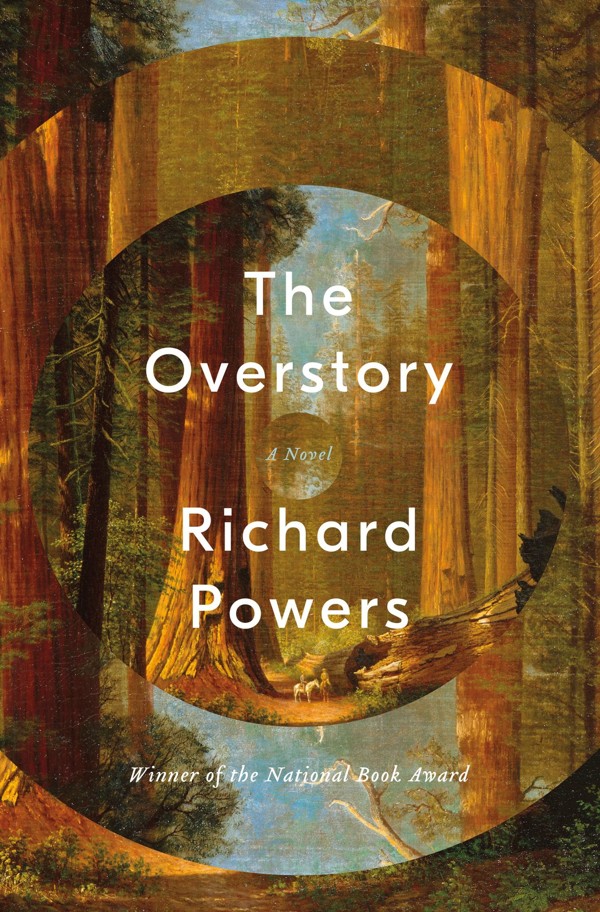 Richard Powers' previous novel, Orfeo, was shortlisted in 2014. Its fusion of avant-garde music, cutting-edge genetic research and modern terrorism reinforced Powers' reputa­tion as one of America's boldest novelists; its heart, though, was a tender, if complex father-daughter relationship.
The Overstory is every bit as ambitious in scope (there are roughly nine interrelated main characters), although this time Powers' big themes are nature and the environment, and their diverse relationships with art, politics, money, science and humanity as a whole.
One hopes the sheer bravura quality of the writing and storytelling explains why 61-year-old Powers is the current bookmakers' favourite, but suspects his age, stellar reputation and previous brush with Man Booker triumph have helped him along, and one wonders if there will be pressure to avoid a third American victory in a row.
The Long Take, by Robin Robertson (Picador). Odds 7-2 (William Hill); 5-1 (Ladbrokes)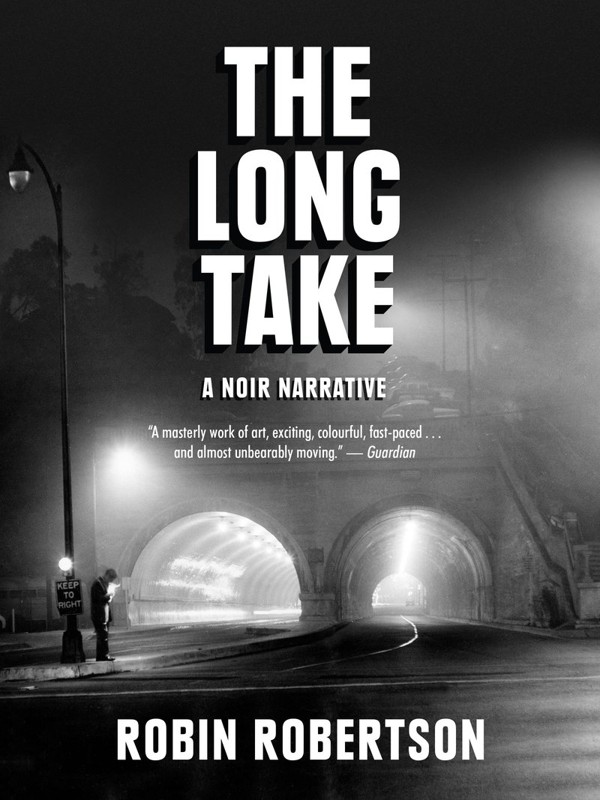 During the past couple of years, one Man Booker finalist has asked a bold but – for the future of the prize – significant question: is this a novel at all? David Szalay's All That Man Is (2016) was, to many people's minds, a story collection, at least as the Man Booker itself defines one.
Scotland's Robin Robertson's The Long Take is unmistakably a poem, albeit a coherent, gripping narrative poem in the mode, say, of Homer's Odyssey, Dante's Divine Comedy or Byron's Don Juan. Robertson's audacious addition to the genre injects some hard-boiled film noir to the Dantesque wandering of its hero, Walker, a traumatised veteran of the second world war. For example: "Got outta the joint last week. Gonna see a friend of mine. Make a meet, you know? Says he's got a job for me."
Detractors will inevitably complain that The Long Take doesn't work as a genre piece, or that lines like the above don't work as poetry. To others, both positions are wrong and extremely silly. The Long Take would be a worthy winner, and the bookies' ears have pricked up.
So, who will win? Reading judging panels can be as critically demanding as reading the novels themselves. Strongly held opinions about a particular novel often lead to hung parlia­ments, and surprise third-party victors. Will this year's judges, chaired by Kwame Anthony Appiah, go for youth (Daisy Johnson) or experience (Richard Powers), for lyricism (Robin Robertson) or gritty, if vivid realism (Rachel Kushner), or a horror-filled 19th-century (Esi Edugyan) or the 19th century as escape from a violent present (Anna Burns)? Will we have a third American winner (Kushner or Powers), a Canadian (Edugyan), a Scotsman writing about a Canadian (Robertson), an Irishwoman (Burns) or an Englishwoman (Johnson)? By a similar demographic token, it's been five years since the last female winner, Eleanor Catton.
Current favourite Powers would be a worthy winner, for The Overstory and indeed his entire body of work. Johnson would make a splash, not least as a millennial Man Booker winner. But something tells me it will be Robertson's The Long Take. It would take a special book to qualify as the first crime novel and first poem to win the Man Booker, but The Long Take is special enough.
It would doubtless please the two mystery writers on the panel (Appiah and Scotland's Val McDermid), but the raw emotional heft and verbal ingenuity of Robertson's imagina­tion will unite readers everywhere – including Will Self.