Chilean poet, politician and diplomat Pablo Neruda, winner of the 1971 Nobel Prize in Literature, wrote 225 odes during his literary career. Often singing the praises of everyday objects, in particular food items such as an apple, an onion and an artichoke, many of them were published together in 1994 in English as Odes to Common Things, while all of them were collected in the 2013 anthology All the Odes. Vicky Lau, head chef of the Michelin-starred Tate Dining Room and Bar, in Central, explains how the book changed her life.
I read Odes to Common Things when I was at New York University in about 2004. I studied graphic design (Lau worked as a designer before she became a chef), but we were able to take a lot of different, random classes. I used to hang out at (bookstore) Barnes & Noble every day and would browse through a whole range of books. I really liked to hang out in the poetry section. I have a short attention span: I like short pieces of music, and I like to read poems.
Neruda committed to writing an ode a week. What really touched me was his ability to simply observe the things around him and put his thoughts and feelings into a poem. Some odes are serious and some are happy, and I love how diverse he could be.
What I like now is how much the odes celebrate nature. They also helped me appreciate nature and that's reflected in my cuisine. That's why I used the odes as the basis for my menu. When Neruda talks about the mahogany colour, the texture of a chestnut, or about the different types of tomato, it makes me think: what could I do with that?
The idea for the menu started when I went to a restaurant with a monk in Kyoto, Japan. It was a vegetarian restaurant and at the beginning of the meal the diners would thank the food. This touched me – I thought I should have more of that philosophy in my food.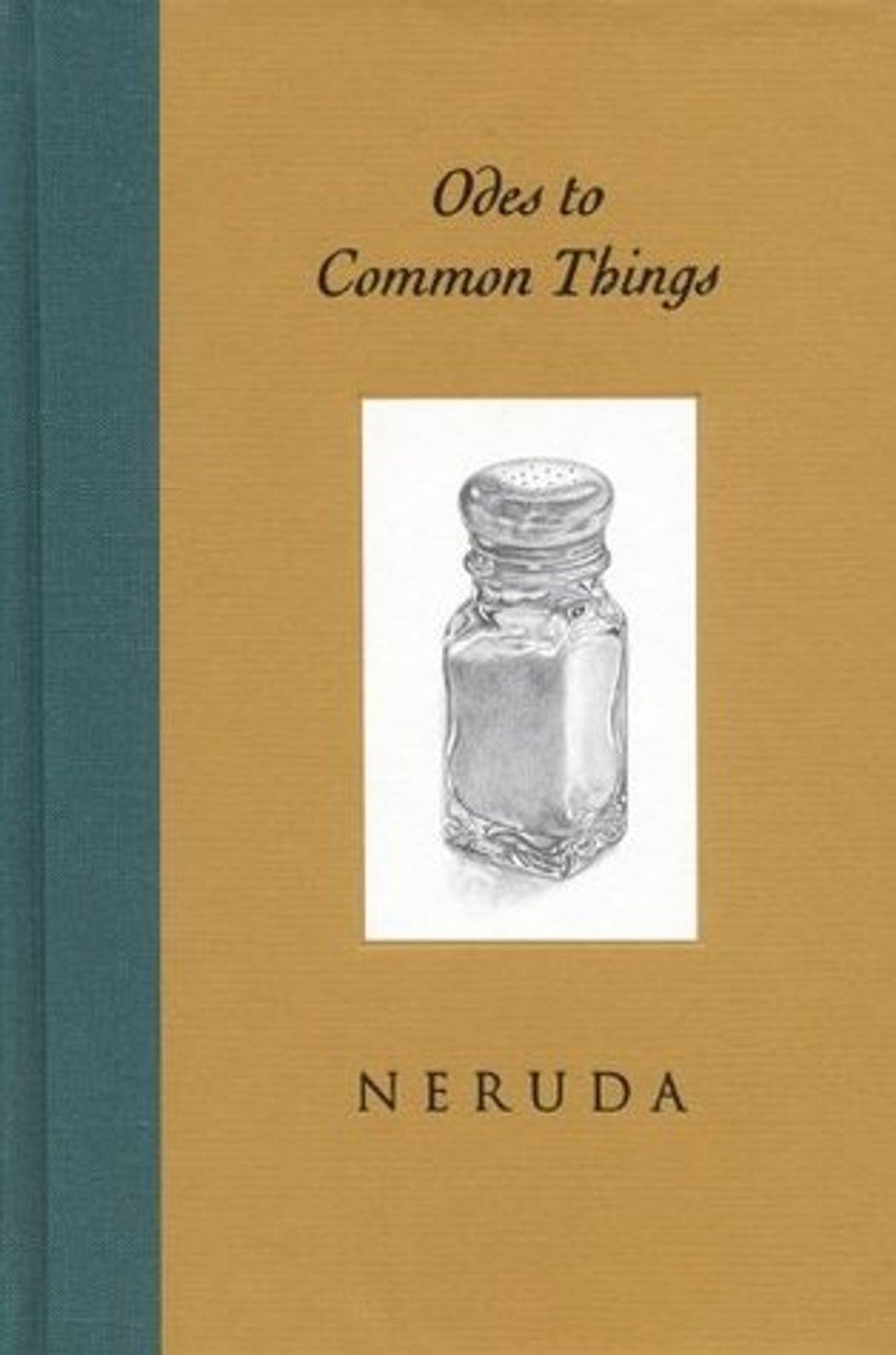 I moved the restaurant a year and a half ago, and I wanted to reinvent it. I was really questioning what my intention with it was. Then this idea came about and I re-read All the Odes. I thought, "Yeah, that's it."
I often give talks about how this book inspired me. I find that people want to know more about it, so we have put a small paragraph about the book on the front of our menu.
This is one of those books that's always by my bedside. I always find something I want to read when I go through it. I only wish I could read Spanish so I could understand it better.