Readers may look back at 2018 as the year when literature did not happen. No Nobel Prize. A J.K. Rowling novel that (gasp) failed to enchant. A George R.R. Martin novel, but not the long-promised new Game of Thrones story. You might be forgiven for thinking 2018 was, all in all, a bit of a let-down. Thank goodness it ended with Margaret Atwood promising us a sequel to The Handmaid's Tale. Phew.
Perhaps we should begin with something that very definitely did go ahead: Hong Kong's annual Literary Festival, which celebrated its 18th year. Attracting writers from around the world, the 10-day feast of readings, talks and discussions included Chan Lai-kuen on Hong Kong poetry and Yunte Huang on The Original Siamese Twins, not to mention international stars such as Irvine Welsh, Meg Wolitzer, Cheryl Strayed, Susie Orbach and Geoff Dyer. Exiled writer Ma Jian made an appearance that almost didn't happen, due to a case of nerves at the festival venue, Tai Kwun.
Two years ago, I opened a prediction for 2017 by asking: "Will [this] finally be the year that George R.R. Martin gets his finger out (and preferably all 10) to complete the sixth instalment of Game of Thrones?" The answer is still no, but at least now we understand why: Martin was hard at work typing Fire & Blood, a mock-history of the Targaryen clan right up until their dragons went extinct.
One book that definitely hit the shops – and indeed cinema screens – was Rowling's latest annex to the house of Harry Potter: Fantastic Beasts: Crimes of Grindelwald. Like 2016's Harry Potter and the Cursed Child, this was a screenplay, which inspired some grumbling. "I am Potter-mad myself but even I remain unsure about the publishing of scripts," wrote Sian Cain in The Guardian. "After seeing the film, it is hard to imagine what the reader gains from imagining a flying carriage chase laid out by Rowling over 12 scenes, rather than watching it as intended."
More damaging was a narrative overstuffed with sound and fury, but signifying little. "It's an embarrassment of riches, and it's suffocating," opined The New York Times. "Someone needs to call a halt to the excessive afterlife of Potter's fictional universe," complained Pauline Bock, adding that Rowling's sole responsibility for the project (she collaborated with established playwrights on The Cursed Child) only made matters worse: "The saddest thing is that Rowling has been complicit in all this." At least her alter ego, Robert Galbraith, produced a half-decent Cormoran Strike novel, even if Lethal White was about 250 pages too long.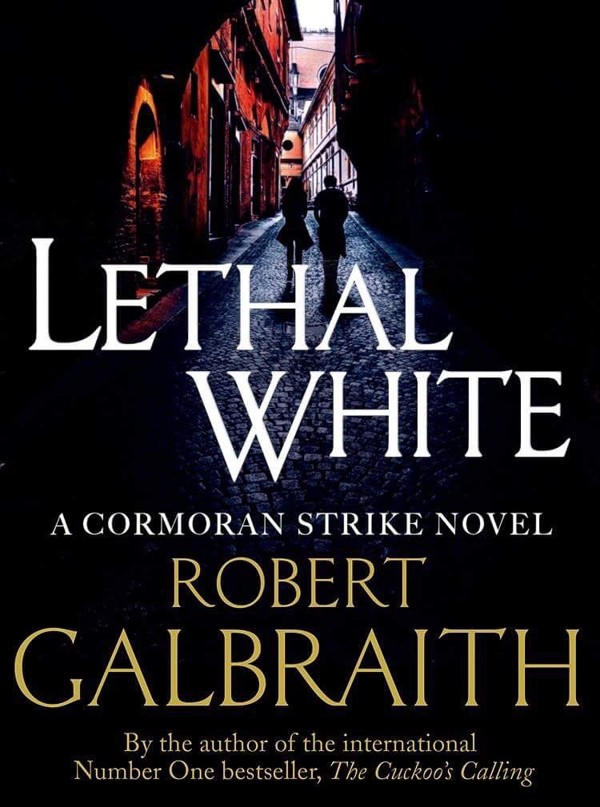 Rowling's unusually bad reviews did not stop her topping bestseller lists around the world, including in China. As the year draws to a close, China's bestseller charts are dominated by books new and old. Representing the 21st century are the multi-talented Cai Kangyong (aka Kevin Tsai), whose latest, EQ Class, is topping charts on Amazon and Dang Dang, and Keigo Higashino, who has cemented his place as the most popular novelist in China with several works: After School (1985), Hollow Cross (2014) and this year's Newcomer to name just three.
Popular blasts from the past include a new Chinese translation of Raymond Chandler's The Long Goodbye (1953), which Haruki Murakami loved so much he rendered in Japanese, and Somerset Maugham's The Moon and the Sixpence (1919), freshly translated by Su Fuzhong.
China has redefined what it means to be a bestseller. Akutagawa Ryunosuke, Wang Zengqi and even Higashino may be racking up serious sales, but compare the 11,000 Amazon reviews afforded Higashino's Miracles of the Namiya General Store (2012) to the 50,000-plus earned by self-helper Zhang Defen for (rough translation) Meet Love and Loneliness. Wow.
Elsewhere, headlines were dominated by Anna Burns' Milkman, which won 2018's Man Booker Prize. As now seems de rigueur for any vaguely serious artistic competi­tion, the ensuing fuss centred on hazy arguments about whether it was just too difficult for the average reader – whoever that is. "Milkman is one of the oddest, most impenetrable novels ever to win the Man Booker Prize," noted The Daily Telegraph, and not in a good way.
In a year when British polyglot Will Self declared literary fiction dead (again) in Harper's Magazine – he blamed social media and the rise of the networked computer – the debate about the pros and cons of challenging fiction felt newly topical (again). In an age of rampant populism, does demanding high art offer a breath of fresh air or represent another example of snobbish elites wallowing in their metropolitan bubbles?
At least Burns had an award to accept; there was no Nobel Prize. In recent years the biggest award of all has been beset by controversies. Mo Yan, 2012's laureate, was called a "patsy" of the Chinese establishment by Salman Rushdie for not signing a petition to release Liu Xiaobo from prison. Bob Dylan, 2016's laureate, was called a poet, which drove many to protest that he composed with a guitar and not a pen.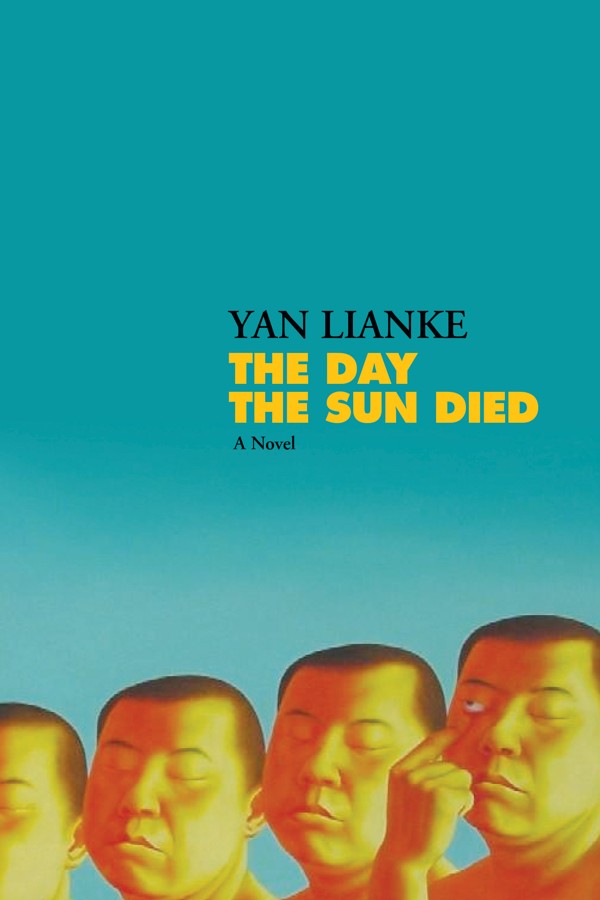 In 2018, however, the Nobel ate itself, or at least its mission statement, "For the greatest benefit to mankind". The literature prize was cancelled – or as the Nobels preferred, "postponed" – for the first time since 1949. The reason, which the Nobel website omits to explain, was a series of scandals surrounding the Swedish Academy, which decides the award. Sexual misconduct, financial malfea­sance, unauthorised leaks: you name it, the Swedish Academy has been accused of doing it. The good news, if academy members can keep their hands to themselves, is that two laureates will be announced in 2019.
Prizes that did go ahead included Japan's prestigious Akutagawa, won by Hiroki Takahashi for Okuribi (or Ceremonial Fire), America's National Book Award, won by Sigrid Nunez for The Friend, and the Pulitzer, won by Andrew Sean Greer's Less.
It was a red letter year in that the winners of the triannual Lu Xun Literature Prize – awarded by the China Writers Association – were announced in August. Among the 34 triumphant writers for 2014 to 2017 were Tibet's A Lai and Shi Yifeng (novella), Yi Zhou and Feng Jicai (short stories), Chen Xianfa and Li Chunlei (poetry), and Wang Jun and Li Yongyi (for translation).
Finally, Hong Kong's own Dream of the Red Chamber Prize announced its seventh shortlist. The overall winner was Liu Qing for History Through Words, with special jury prizes going to Lien Ming-wei's The Green Cicada and Ge Fei's Longing for the Spring Wind. Given that the jury included Yan Lianke, this was no small achievement.
It has also been a strong year for translated works of Chinese and Asian writers. Yan Lianke's own The Day the Sun Died mixed meta-fiction (one of the characters is a novelist called Yan Lianke) and an apocalypse that is by turns terrifying, violent, satirical and darkly funny. Similar sentiments apply to Yu Hua's April 3rd Incident, a halluci­natory (and possibly hallucinogenic) collection of stories that veer from the personal to the political. And while Lightning Ball was not actually a new novel by science-fiction master Cixin Liu, this early 2003 effort was engaging enough: a fun fusion of hard science and conspiracy.
Murakami returned with Killing Commendatore, about the strange effects of a mysterious painting: these include magic bells, Austrian Nazis and a brilliant teenage girl. Masako Togawa's crime classic The Lady Killer was at once tense, full of twists and curiously moving. It put me in mind of Higashino, whose Newcomer was a welcome release for English speakers. An inventive and narratively ambitious whodunnit, it raises questions about the Japanese character and its relationship with the wider world.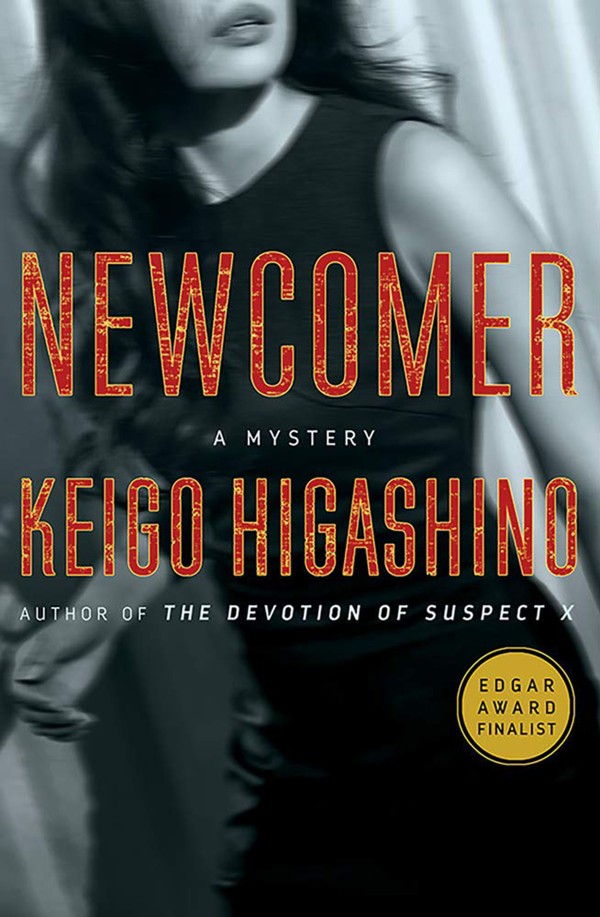 First published in 2000, Kazuki Kaneshiro's Go has already been a hit with Japanese readers and cinema-goers. This update of Romeo and Juliet, sort of, tackles alienation, youth and ethnicity. Another book that has already been filmed, and updated a classic text, is If Cats Disappeared from the World, by Genki Kawamura, one of Japan's leading film producers as well as writers. Employ­ing the Faust myth, Kawamura asks bold questions about love, family, memory and what makes life worth living.
Besides Kawamura's tender, open-hearted debut, the books that have made 2018 bearable for this writer are Togawa's The Lady Killers and Robin Robertson's Booker shortlisted poem-novel The Long Take. Nothing has made us laugh more than Geoff Dyer's Broadsword Calling Danny Boy – his hilarious, personal reading of Where Eagles Dare.
Nothing has made us cry more than Richard Lloyd Parry's Ghosts of the Tsunami, an extra­ordinary, award-winning account of the earthquake and tsunami that devastated Japan in 2011. We look forward to more from R.F. Kuang's dystopian series, The Poppy War, and will continue to search out more of Robert van Gulik's Judge Dee mysteries.
Actually, for a year that didn't happen, 2018 was pretty happening.