Last month I suggested 2018 was the literary year that never quite happened. Cancelled Nobels, underwhelming Rowlings, (still) no (new) Game of Thrones, the same-old-high-low debate surrounding the Man Booker, including a row about badly edited books.
But 2019 already looks set to turn this fustiness on its head. Take January, often a quiet month in publishing, but not this year. First up among early-waking giants is Louis Cha Leung-yung, whose epic wuxia novels, written as Jin Yong, made him one of the world's most popular novelists of the past 30 years. Jin's death aged 94 in Hong Kong in October came only a few months after Anna Holmwood's admirable and long overdue English translation of Legends of the Condor Heroes: A Hero is Born.
Other attempts have been made to introduce Jin's vibrant mixture of martial arts, magic, history, romance and heroic quest to Western audiences, but Holmwood's is the most concerted effort to date. A Bond Undone, the second part (of four volumes), is due out at the end of January. Translated this time by Gigi Chang, the novel picks up where part one left off, with our two antagonists, Guo Jing and "Ironheart" Yang Kang, learning uncomfort­able truths about their fathers. If this isn't enough, Guo is betrothed not once but twice, including to the daughter of Genghis Khan. Making matters worse is that neither is his true love, Lotus Huang.
Julie Yip-Williams also died in 2018, aged just 42. Over the previous four years, she wrote a blog documenting her life and long fight against cancer. These clear-sighted but moving posts have been gathered together as a book titled The Unwinding of the Miracle. Yip-Williams recalls her early experiences as a blind child, how aged just three she and 50 members of her family fled the Vietnam war and endured an arduous month-long sea voyage to Hong Kong: "We were lucky because we were not forced to engage in cannibalism, as some other refugees were," she recalls.
From there Yip-Williams moved to America, settling in Los Angeles where a surgeon partially restored her sight. Still legally blind, she won a place at Harvard Law School, before starting a successful career. It is the honest descrip­tions of fighting for your life and tender messages to her family that make this book an inspiration.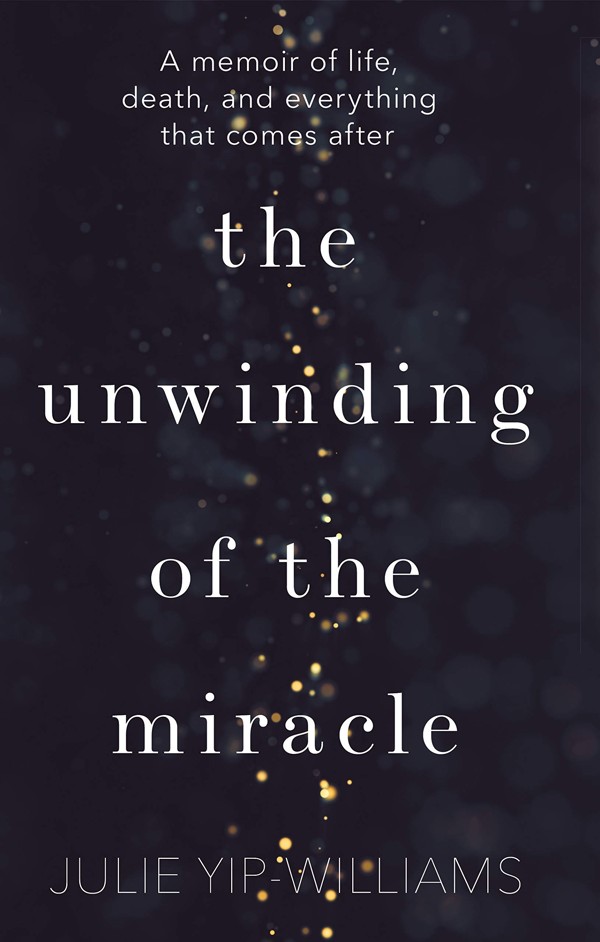 January continues with a fine one-two short-story punch from a pair of excellent Japanese writers. Haruki Murakami celebrates his 70th birthday with the aptly titled Birthday Girl. On a rainy night in Tokyo a waitress celebrates her own (20th) birthday by delivering a meal to her reclusive boss. Any similarities between this enigmatic character and his enigmatic creator (who himself once ran a bar and restaurant) is purely accidental.
Picnic in the Storm is the debut English-language collection by Yukiko Motoya. Motoya may be unknown in the West, but this 39-year-old novelist and playwright has already won most of Japan's prestigious literary garlands, including the Akutagawa and Mishima Yukio prizes. First published in Japanese in 2012, Picnic in the Storm ("Arashi no pikunikku") won the equally elite Kenzaburo Oe Prize for its tales that topple everyday reality with strange twists: a woman takes up body-build­ing and changes her life, unnoticed by her husband; a boy learns the secret to flying is held by an umbrella.
Other startlingly good books out in January include The Wall, by John Lanchester, who was raised in Hong Kong but lives in Britain. It's not hard to trace the influence of both islands in The Wall, whose hero Kavanaugh patrols a 10,000 mile wall dividing the United Kingdom from "The Others". An award-winning novelist and journalist, Lanchester mixes Brexit, Donald Trump, the rise of nationalism and environmental collapse in this unsettling cocktail.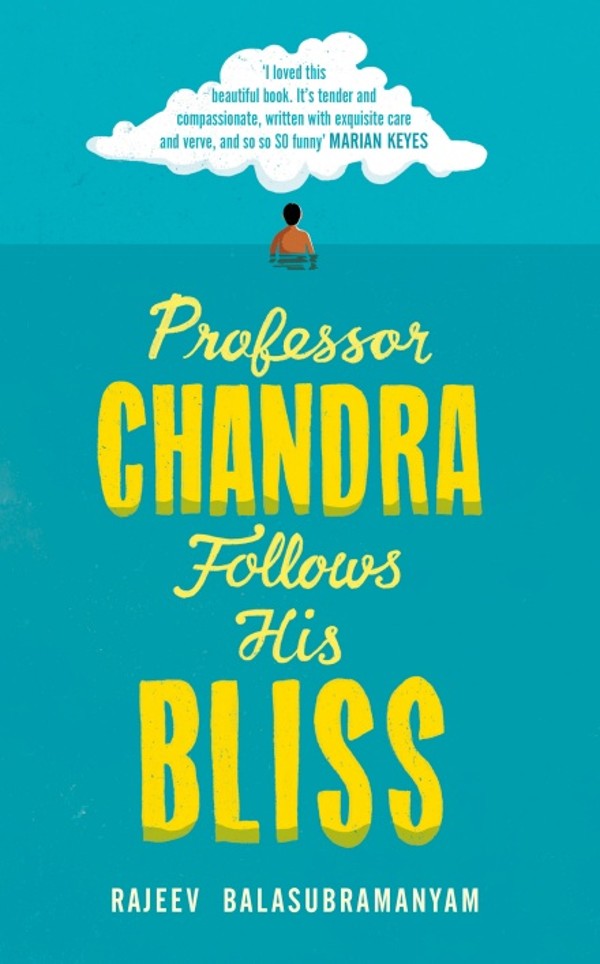 Less disturbing, but no less readable, is Professor Chandra Follows His Bliss, the fourth novel by Rajeev Balasubramanyam, author of the excellent In Beautiful Disguises (2000). Our hero is an economist whose repeated failure to win the Nobel Prize drives him on the ultimate quest: to find the secret of happiness. Chandra has plenty of questions to ask, about love, fatherhood and health, not least after being knocked off his bicycle.
Amazingly, January is still not done: the month ends with Adèle, the second English-language novel by Leïla Slimani, who in 2016 caused a global splash with Lullaby. Slimani has shifted her attention from murderous nannies to sex addiction. If this is all too much, Kwoklyn Wan's Chinese Takeaway Cookbook might ease your troubles.
February looks equally exciting. Yiyun Li returns with Where Reasons End, which sounds gripping and harrowing in equal measure. A mother imagines a conversation with her teenage son who committed suicide. The dialogue hopes to provide reason that life itself could not. Li, a master of acutely observed short stories about human suffering, will doubtless move us to tears.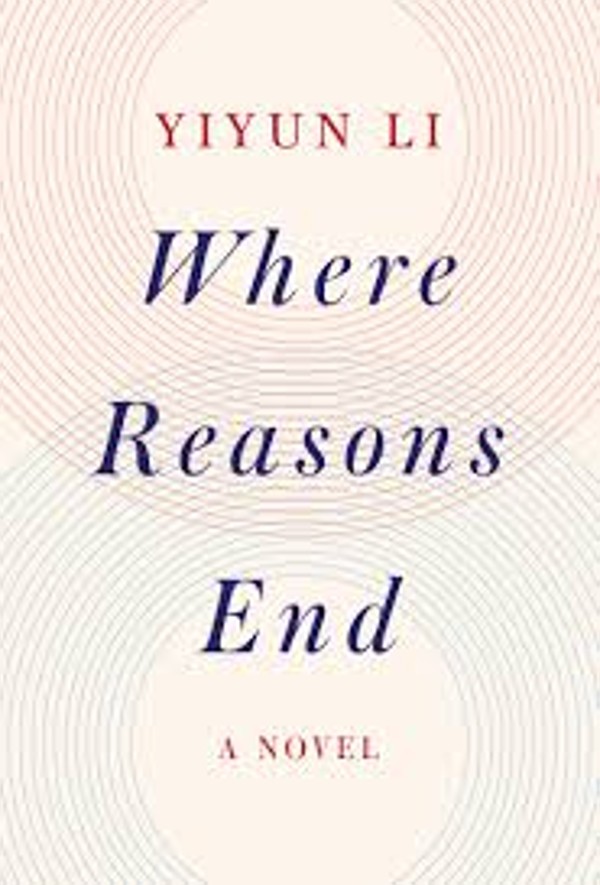 Duojizhuoga's Love in No Man's Land follows seven-year-old Gongzha, whose way of life in Tibet's remote Changthang Plateau comes under threat when the Cultural Revolution sweeps outwards from China. When Gongzha helps to hide treasures belonging to a nearby monastery from officials, his actions have ramifications that take decades to play out. Also noteworthy is Yangsze Choo's The Night Tiger, a magical love story set in 1930s Malaysia which echoes an ancient Chinese tale about men turning into tigers.
Ken Liu's 2017 anthology Invisible Planets was an extra­ordinary introduction to an extraordinary generation of Chinese science-fiction writers, including Hao Jingfang, Xia Jia and, of course, Liu Cixin. Broken Stars is a most welcome follow-up. The 16 stories include Liu Cixin's "Moonlight", Hao's "The New Year Train" and "Broken Stars", by Tang Fei. Just as arresting are the accompanying essays on Chinese sci-fi publishing, 21st-century sci-fi fandom and the impact of the current boom on older, and more obscure writers.
Fans of TV drama Killing Eve and Quentin Tarantino's True Romance will enjoy Un-su Kim's The Plotters, in which an assassin takes pity on his quarry and allows her to choose her means of death, only to find that he might just have become a target himself.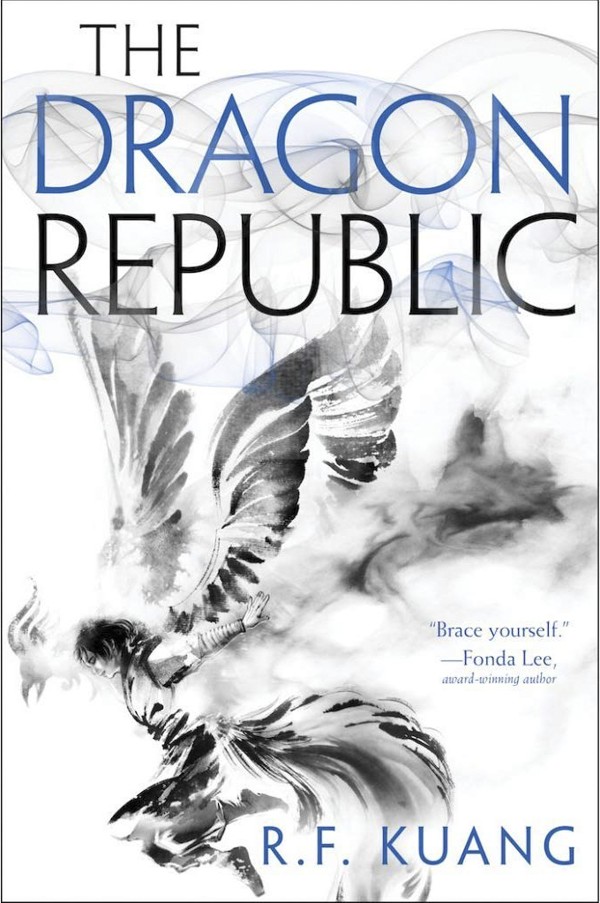 We have longer to wait, until August to be precise, for part two of R.F. Kuang's "The Poppy War" trilogy. The Dragon Republic relocates our complex heroine, Rin, as she flees from her devastating actions in part one, and her furious enemy, the Phoenix. Expect more magic, more fighting and more tantalising recreations of modern Chinese history.
One of this writer's favourite novels of 2018 was Mary Lynn Bracht's White Chrysanthemum, which narrated the fates of two sisters raised as female divers on the Korean island of Jeju and separated during the Japanese occupa­tion. Bestseller Lisa See has been similarly inspired. The Island of Sea Women narrates the fates of two women raised as divers on the Korean island of Jeju, who endure the Japanese occupation during the second world war. I can't wait to compare this book with Lynn Bracht's excellent debut.
Other big-name writers returning in 2019 include Margaret Atwood, who ensured a happy end to 2018 by announcing the sequel to her 1985 masterpiece, The Handmaid's Tale. Set 15 years after the uncertain conclu­sion of that novel, The Testaments (due out in September) again stars her heroine, Offred – though whether she is facing death, prison or freedom remains to be seen.
In another long-awaited return, Mark "Curious Incident" Haddon publishes his first novel for seven years. Inspired by the ancient story of Pericles, The Porpoise revolves around a baby girl who is the sole survivor of a plane crash. Years later she meets a strange man who seems to know her story better than she does.
In April, Ian McEwan showers us with Machines Like Me, his take on artificial intelligence. McEwan being McEwan, this is infused with the erotic: our hero buys a synthetic human to fondle, converse with and, dare we say it, love. Something eerily similar goes on in Jeanette Winterson's new novel Frankissstein, in which gender, sexuality and technology all hold hands in this update of Mary Shelley's seminal gothic horror.
One wonders which books published this year will still be talked about in 2219? Perhaps the science dreamed up by Liu Cixin, Ian McEwan and Jeanette Winterson will help us find out.