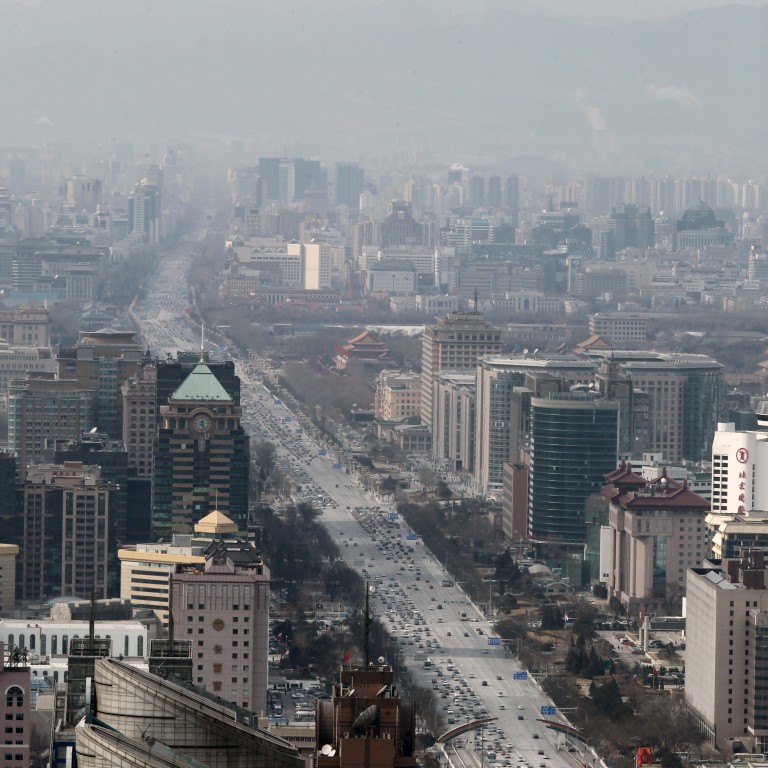 Review
Long Peace Street: Jonathan Chatwin walks 30km through Beijing and its past
The writer digs through the city's 3,000-year history on a trek down Changan Jie, or Long Peace Street
Starting in Shougang, in the west, he passes sites of historical and cultural importance
Long Peace Street
by Jonathan Chatwin
Manchester University Press
3.5/5 stars
Biographer Ted Morgan once described poet Allen Ginsberg's lengthy lines in Howl (1956) as Whitmanesque "laundry lines", on which to hang everything in human life, including sex, madness and death. Likewise, Jonathan Chatwin uses a 30km walk along Changan Jie (Long Peace Street), a road running east to west through Beijing, on which to hang musings about the city, its history, people, politics, culture, protest move­ments, food, shopping, architecture, climate, calendar, urban planning, transport and wartime experiences.
His journey begins at the city's westernmost periphery and follows the ruler-straight route eastto Sihui subway station. Although the journey is linear, the book is like a series of archaeological excavations, stopping frequently to dig beneath the surface of present-day neighbourhoods. A town of considerable antiquity – the first walled city, Jicheng, was built here in about 1045BC – Beijing has survived successive invasions, incursions, revolts and dynasties, and, like Rome and Jerusalem, accreted many layers of history.
The story starts in the suburbs, near the sixth ring road, at the former Capital Iron and Steel Works (Shougang). Chatwin presents it as a metonym for Chinese industry under communist rule. Built up as a centrepiece of heavy industry, the site once provided everything a worker might need: "canteens, schools, dormitories, clinics and shops", and its own newspaper. The maniacal drive to produce ever more steel (regardless of quality) contributed to the Great Leap Forward, and the subsequent horrifying famine.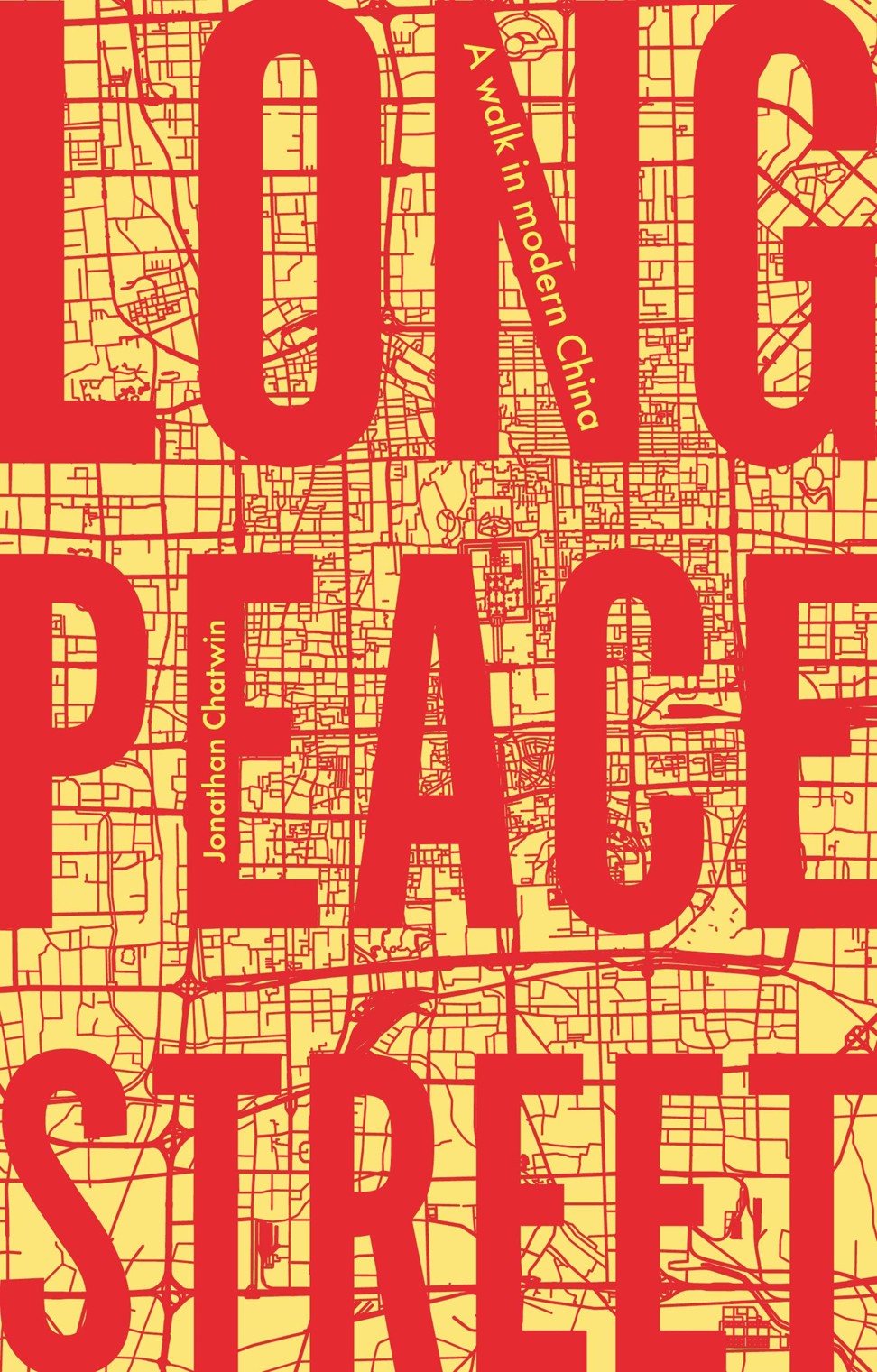 The steelworks were closed in 2011, to improve (or at least reduce harm to) the environment. Now it is aban­doned – "cathedrals of rusted steel", in Chatwin's fine phrase – though visitors can "explore a disused blast furnace, eat a meal in a Shougang canteen, ride on one of the factory trains and even drink authentic Shougang-brand cola". Thus the economy moves from the industrial to the postmodern.
Babaoshan Revolutionary Cemetery, the final resting place for China's revolutionary founding fathers, has undergone a similar process. For centuries a Taoist temple, it is now "a place for retired eunuchs to live, with a special building given over to the housing of the severed genitalia". (A marvellous detail.) Following a suggestion by Zhou Enlai, it became China's national cemetery, containing the remains of leaders such as Bo Yibo (father of disgraced politician Bo Xilai), Zhu De and Chen Yun.
Not everyone interred there has enjoyed eternal peace. Take Peng Dehuai. He became defence minister in 1954, went into political exile after criticising Mao Zedong at the 1959 Lushan Conference, was rehabilitated to a minor post in 1965, then seized and paraded in chains and a dunce's hat during the Cultural Revolution. He died in 1974 and his ashes were stored in Chengdu, where he had held his last post.
After Mao died and Deng Xiaoping had consolidated power, Peng was returned to Babaoshan, "his honour here­with restored". But that wasn't the end. Unable to locate Peng in Babaoshan, Chatwin later learns his remains have been sent to his home province of Hunan, apparently to make space. Others, such as Hua Guofeng, suffered the same fate. The more cynical interpretation is that the remains of senior leaders helps "red tourism". Peng's remains are the star feature in a memorial attraction near his former residence, which costs 25 yuan (HK$28) to enter.
Chatwin is not always political. A brief section on Wangfujing shopping street captures it nicely: "version 1.0 of Western commercialism in China, all fake pink marble, mirrored glass, and primary-colour advertising hoardings. It now looks a dated relic".
Elsewhere he ruminates on the importance of the colour red in Chinese culture, takes in a Uygur restaurant and worries about redevelopment: "This is not what China is, but rather what it is gradually becoming: broad avenues lined with anonymous buildings, and the streets quiet save for the background drone of traffic and air conditioning."
The centre point of the book, and Beijing itself, is Tiananmen Square. Here, the Great Hall of the People, Mausoleum of Mao Zedong, the Monument to the People's Heroes, the Forbidden City and the central government residences and workplaces of Zhongnanhai sit in close proximity. It is the locus of China's post-revolution gover­nance and founding myths, brimming with tumultuous history. Beijing has not always been the national capital; its fortunes have repeatedly risen and fallen, each cycle giving a different flavour to each dynasty. (As the Romance of the Three Kingdoms quotation has it: "The empire, long divided, must unite; long united, must divide.")
Chatwin lingers for two days and five of his 21 chapters. His descriptions of this much-visited area are often fami­liar, yet its oddities are worth describing. What other capital demands you show ID just to walk in its political centre? One can stroll along Whitehall or Capitol Hill with nary a second look. Yet Tiananmen remains one of the most watched, guarded and paranoid locations on Earth.
As Chatwin describes it: "Evidence of the state's nervous­ness proliferates today. CCTV cameras grace every lamp post, and peer over the top of the long, red wall of Zhongnanhai. Police vans park in the shade of trees which line the pavement outside the wall or on side streets; some carry decals saying 'Tiananmen Emergency Management' [… A] mix of uniformed and plain-clothes officers hover around trying to look nonchalant. There is another security checkpoint further towards Tiananmen; this equipped with X-ray scanners and generating enormous queues."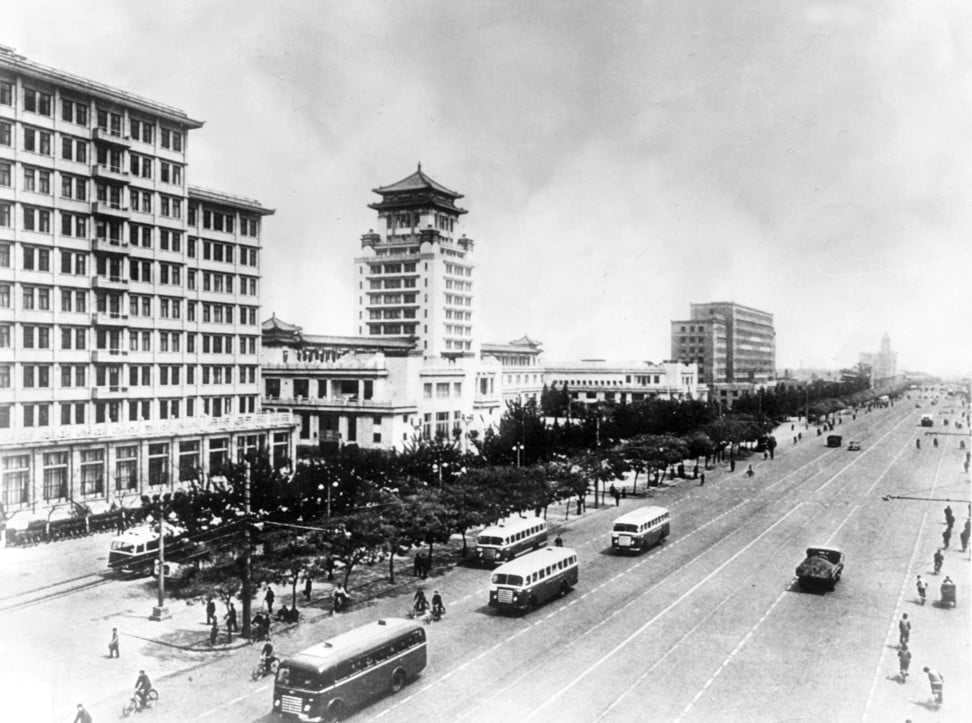 He writes of Mao's sexual appetites; of four critical days in the Forbidden City during the 20th century (combining imperial dissolution, Cultural Revolution fervour and Unesco recognition); and of the vastness of Tiananmen Square and the Great Hall of the People, which required 24,000 square metres of marble and 27,000 square metres of granite.
As a dive into Beijing's history and an excursion through its present, Long Peace Street is entertaining, informative, well-written and companionable. It does not seek easy answers or glib explanations, and ends on an appealingly modest note, observing a subway station security guard settling on to a folding chair and promptly falling asleep. Chatwin is a fine tour guide, with a deep historical sense, a genial manner and a keen interest in all he observes. Long Peace Street is an excellent introduction to the Chinese capital, its tumults, history, sense of flux, wealth, power, immensity and attractive, though disappearing, rough and ready nature.