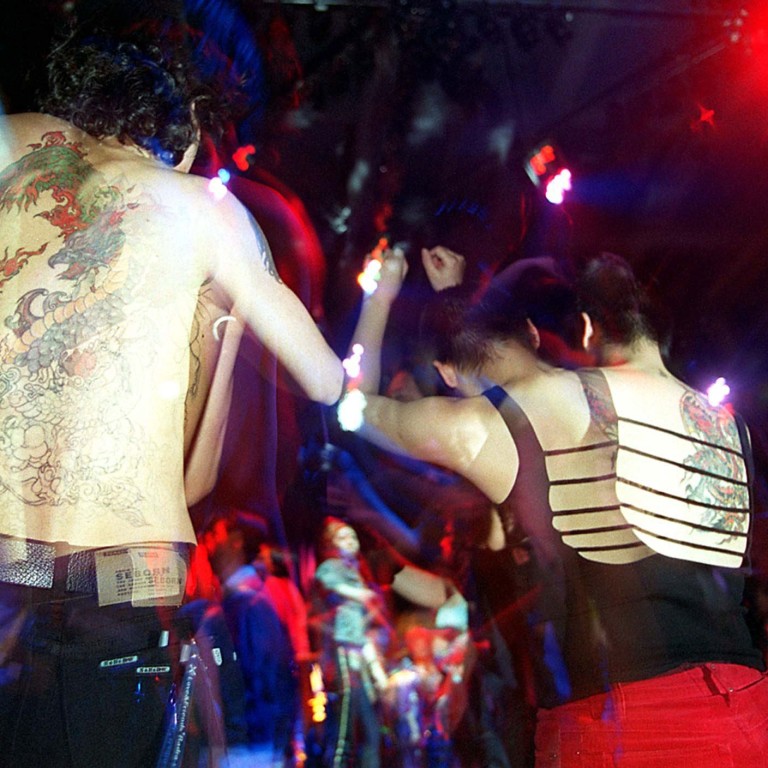 Review
Beijing Payback: Daniel Nieh paints a picture-perfect portrait of the Chinese capital's gritty underbelly
Murder mystery turned revenge tragedy moves from the comfy confines of California to the gritty city
Fast-paced plot maintains plausibility, with extraordinary circumstances bringing out the extraordinary in its protagonists
Beijing Payback
by Daniel Nieh
Ecco
5/5 stars
Victor Li's father is killed in an apparently random robbery at his Chinese restaurant in California's quiet and safe city of San Dimas. Naturally, Victor is devastated. His father seemed the archetypal Chinese immigrant dad – hardworking and honest, and raised to anger only by his children's poor grades. Then Victor starts to learn a little more about the man.
It turns out he didn't own the chain of Chinese restaurants he managed – Beijing "interests" did. He's left a decent-sized life insurance policy nobody knew about, as well as a suitcase deposited in a massage parlour locker with a bunch of passports, a sizeable wedge of yuan and a gun. Vincent starts to suspect his dad's murder wasn't so random after all.
The San Dimas cops are suspicious, too, but all roads lead back to Beijing and their remit doesn't extend that far. Vincent discovers that his father's journey to America, his businesses and deals all go back to a gang of blood brothers formed during the Cultural Revolu­tion and the early days of Deng Xiapoing's get-rich-quick China. Vincent's dad also left a note for him. It outlines a plan; a scheme to set things straight in China.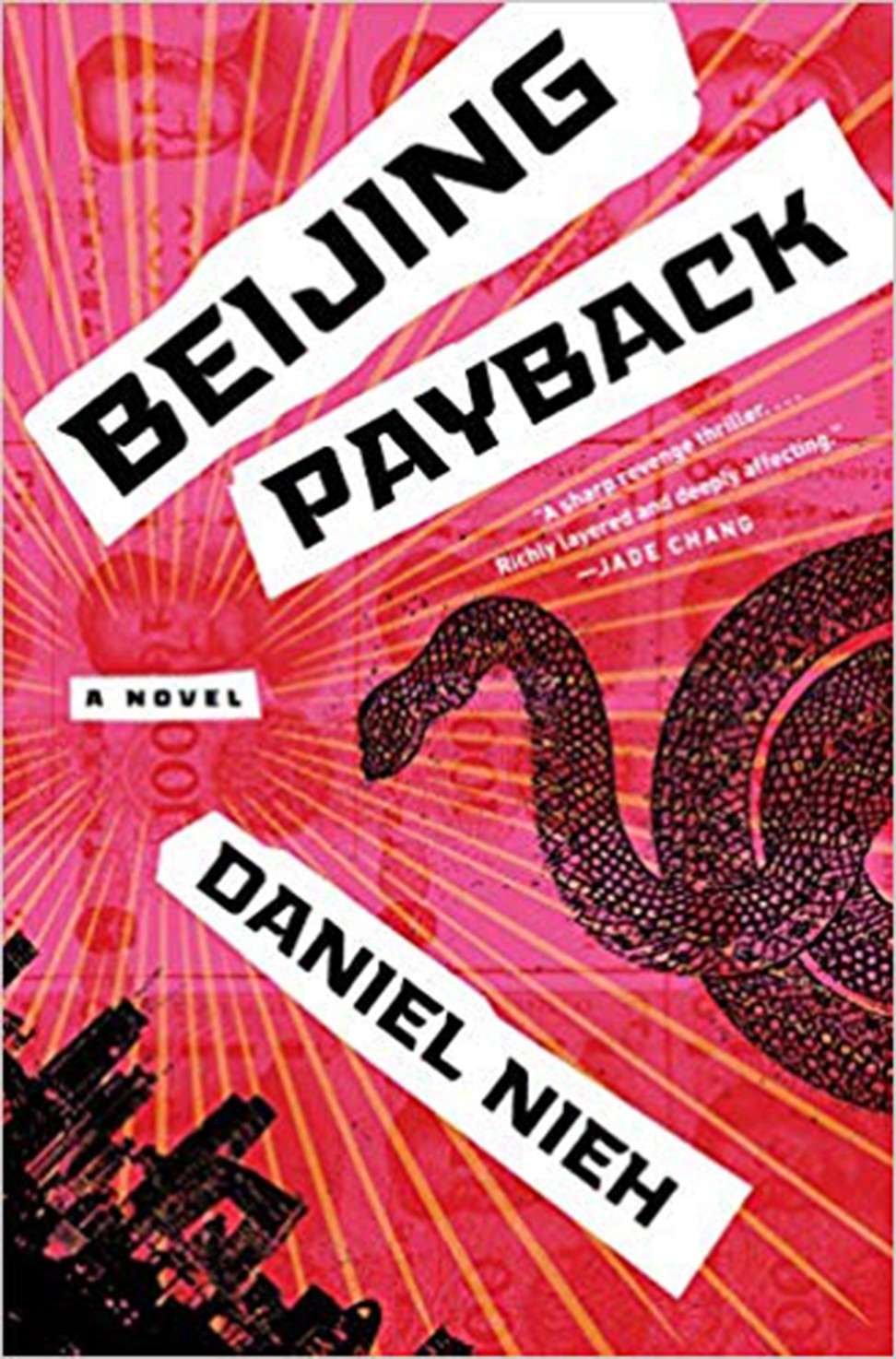 So, Vincent sets off from comfy SoCal for hardscrabble Beijing to dig up his father's past, and this is where Daniel Nieh's Beijing Payback lights up. Was Vincent's seemingly mild-mannered old man really part of a Beijing mafia operation involving hutong gangsters, southern Chinese drug manufacturers and ex-Russian intelligence operatives smuggling Chinese-made crystal methampheta­mine, aka Ice, into the United States? This is not the rags-to-(almost)-riches immigrant Vincent grew up with.
Nieh's Beijing will be instantly recognisable to anyone who has spent a night out in the Chinese capital in the past 15 years. The Beijing of rich kids listening to Mandarin hip hop, vast aeroplane hangar nightclubs and the ubiquitous presence of Ice and ketamine. This is a Beijing of dirty skies, traffic jams and endless anonymous high-rise residential buildings by day; by night, street food and erguotou followed by after-hours drinking and drugs sessions at blinged-out hutong dwellings, their dusty grey walls, broken cobblestones and weedy surrounds concealing fully pimped out hi-tech interiors.
There are occasional wrecked Ferraris that didn't quite make the turn during a race on the Third Ring Road dumped outside enormous karaoke clubs. It's the outlaw lifestyle of old-school 1980s hooligans who've moved on from smuggling VCD players and fake Marlboros down from Russia or up from Hong Kong into the more lucrative markets of global narcotics and money laundering. Sworn "blood brothers" who all too often betray each other for a quick score, a new business partner. Mafia tropes are truly universal. It's a world of new money, new technology and new crimes. All for the taking and everyone on the take.
As Nieh has Vincent tell us after he's had a taste of Beijing's LED-lit, Red Bull-fuelled nightlife: "Godzilla might go to Tokyo for a light dinner, but he'd hit Beijing for the Thanksgiving buffet."
To follow Vincent through Beijing is to take a tour of the contemporary city. The expat hang-out of Cafe Zehra, a sea of earnest young foreigners hunched over MacBook Airs, sipping slightly frothy coffee, their electric bikes parked outside and, er, cross-dressing Frenchmen. Then the back­street dive-bar Beijing always did so well, with the usual laowai hutong hipsters trying to look switched-on and trying out their rudimentary Mandarin on the local girls.
They look ridiculous next to the wasted, skinny-jeaned Chinese punks and their henna-dyed girlfriends as the beer girls in Barbarella-style outfits sell fizzy lager containing silly levels of formaldehyde to all and sundry. It's that old-time, grungier Beijing that's becoming harder to find in these days of smoking bans, imported cosmetics and Korean boy band haircuts.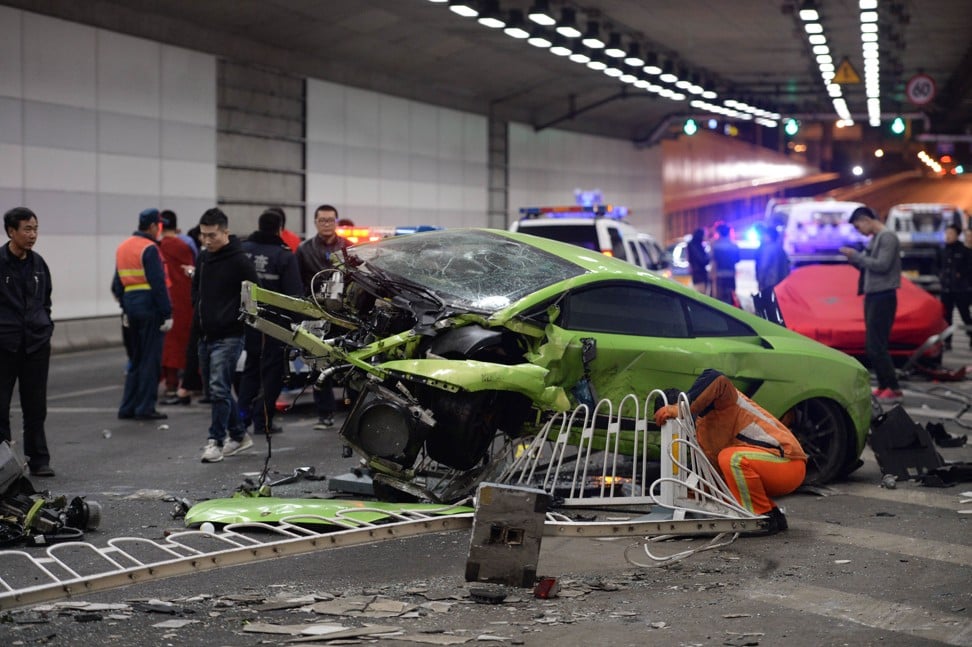 And then there's Velvet, the giant techno club in a basement on "Old Alien Street" with a Chinese dwarf bouncer and where you might go to meet a Russian of dubious legality. Eternally bored nouveau riche kids with iced buckets of Cristal occupy tables next to old-time Beijing gangsters now fat and bald, and knocking back the VSOP like it's OJ. Russian models dancing on tables, bikini-clad snake charmers on stage followed by a tall, muscle-bound Viking who juggles fire sticks.
And more: "massive murals depicting bears – drinking, wrestling, playing chess […] the crowd a UN Security Coun­cil of debauchery: suited Chinese businessmen downing pony glasses of baijiu; wasted American expats and ex­change students making out by the bathrooms; unshaven Russian patriarchs hunkered around bottles of Stoli …"
Yes, it's safe to assume Nieh has visited the Chocolate nightclub on Ritan Bei Lu in Beijing's "Russian Quarter".
Cue cross/double cross/triple cross. As in Chicago or Naples you just can't trust an honest-seeming hoodlum. Victor, at first clearly out of his depth in Beijing, finds trust mutating into betrayal; sworn loyalties into self-preser­vation; allegiances tossed aside in the time it takes to send a WeChat message. But he's a fast learner.
Things get real bad. Nieh opts for real violence rather than wuxia trickery; hard-core Beijing beatings. Beijing Payback itself morphs from murder mystery into revenge tragedy, and they've been a good read for centuries. Vincent reflects on his innocent self – pre-Beijing, back in his comfort­able suburban world of university, video games and shooting hoops.
What has Beijing taught him in a matter of days? "That a trusting fool always ends up lying in a puddle of their own pee waiting around for someone to cut their ear off."
To give away any more would be to venture into spoiler terri­tory. Let's just say that if mass methamphetamine produc­tion is dark, then the places Vincent's father went, and where he must now follow to get to the truth, are darker still.
Throughout Beijing Payback, Nieh's writing holds up as beat perfect. This is no formulaically concocted and knocked-out thriller, but a crafted piece of genre writing. What Nieh also never forgets is to maintain the plausibility of Victor's slip from privileged San Gabriel Valley Boy to beating down Beijing gangsters. Extraordinary circum­stances in extra­ordinary places bring out the extraordinary in people.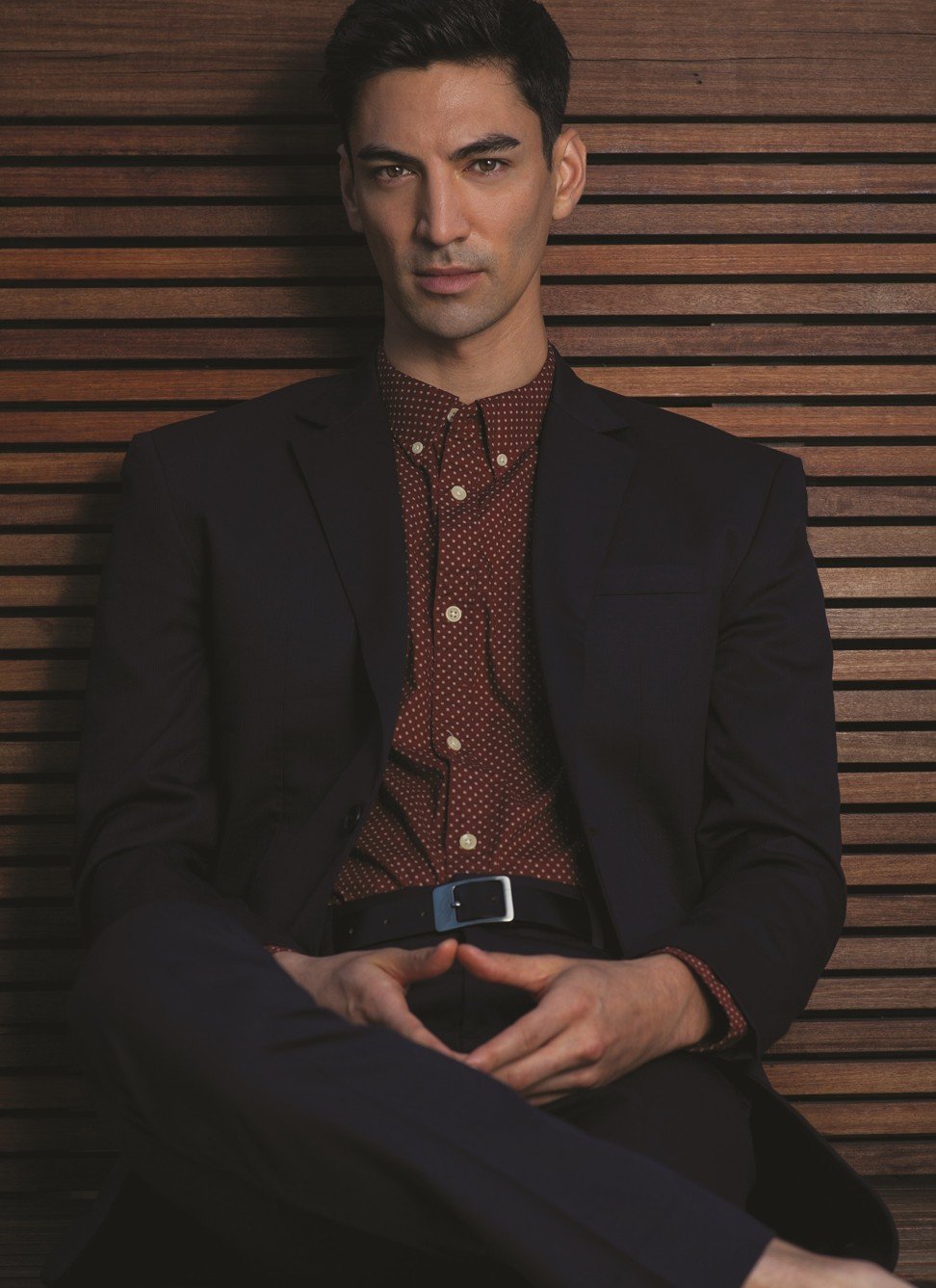 Beijing Payback is the city now (or just last week any­way) in all its grab-it-all-and-get-ahead glory and worry not about who you shove aside on the way. It also shows the dark underbelly of US-China trade ties. Or at least those illicit morsels Donald Trump's tariffs won't ever affect – 1,000 yuan not-quite-kosher luxury handbags from Anhui sweatshops to Orange County malls; all that Ice and fentanyl, and some other very bad stuff, too.
Nieh lets us know that if any of us from outside are going to dip a toe in the fetid waters of the swampier parts of Chinese business, then we better be prepared to toughen up a bit. And when you've just smashed your way into an apartment, sweating, wearing a balaclava and have a loaded gun in your hand as you confront a gangster who might have stabbed your father to death, it's worth asking quite how you got to this point? That's the Beijing Payback.