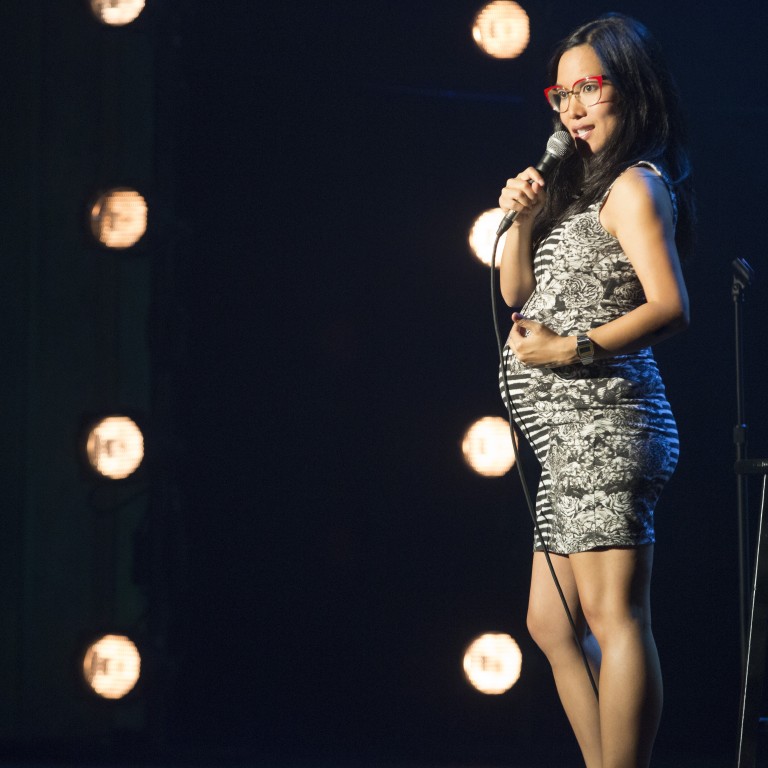 Review
Ali Wong's Dear Girls is good for a few laughs but lacks the sparkle of her stand-up comedy
The comedian's physical humour doesn't translate in her explicit debut – with a few notable exceptions
Highlights include a mother's wisdom about how to spot good Asian restaurants
Dear Girls: Intimate Tales, Untold Secrets & Advice for Living Your Best Life
by Ali Wong
Random House
2/5 stars
The other day, I chided my young daughter for rolling on the floor and kicking up her legs while wearing a dress in public. "It's not nice to do that," I said. "It's good to feel natural in your body, but some body parts are private."
Then I went to YouTube to view videos of Ali Wong, whose first book I'd been assigned to review, and watched a heavily pregnant woman rolling on the floor and kicking up her legs while wearing a dress. This was her impression of how she became impregnated by her husband who, she made a note of adding, was a Harvard graduate. Then she showed everyone her underwear.
Wong's reputation precedes her book. The Asian-American comedian is infamous for her stage antics and sexually explicit tirades, which can be seen in Netflix specials such as Baby Cobra. She drops this show's name (as well as her Fresh Off the Boat writing credit) prominently in the first two pages of the book, which is clearly meant as part of a marketing campaign that includes a viral online following, sold-out tours and a line of Ali Wong merchandise.
Watch the trailer for Wong's Netflix special, Hard Knock Wife, below. Warning: contains strong language.
There is, of course, nothing wrong with that. Wong is hardly the first entertainer to use a memoir as an advert­ising tool. And it's refreshing to see an Asian-American woman be so bold, both sexually and as a self-promoting businesswoman, in a comedy world traditionally domi­nated by men.
But in terms of writing quality, let's just say that whether Dear Girls is awful or not depends on your expectations.
If you're expecting literary greatness, it's not the book for you. Wong is an engaging stage performer, but she is no wordsmith. Her brand of physical humour does not translate well into prose. There are a few female American comics, such as Chelsea Handler and Tina Fey, who have turned empowering stand-up work into critically acclaimed volumes, but Wong is not one of them.
On the other hand, if you're looking for a gag gift for a potty-mouthed girlfriend, or something to wile away the hours over the Christmas break, Dear Girls might be the answer.
Wong knows this, and she uses self-deprecating humour to lower the reader's literary expectations before the first chapter begins. She types a giant shrug­ging emoticon into the introduction then lists all the authors she is not: Maya Angelou, Malcolm Gladwell, Dan Brown. She writes: "Nobody expects me to be Salman Rushdie, or even Padma Lakshmi. (Hi, Padma, if you're reading! Love you on Top Chef! Quickfire queen!) And in all honestly, Salman Rushdie is boring and very difficult for the average person (me!)"
So many exclamation marks!
Wong, a University of California, Berkeley graduate, is, of course, smarter than this. She knows her repertoire of post-partum farting sounds and genital-related jokes will not fill the pages required by her book contract. Tales of unfortunate dates with impotent men lack the emotional heft needed to carry an entire volume.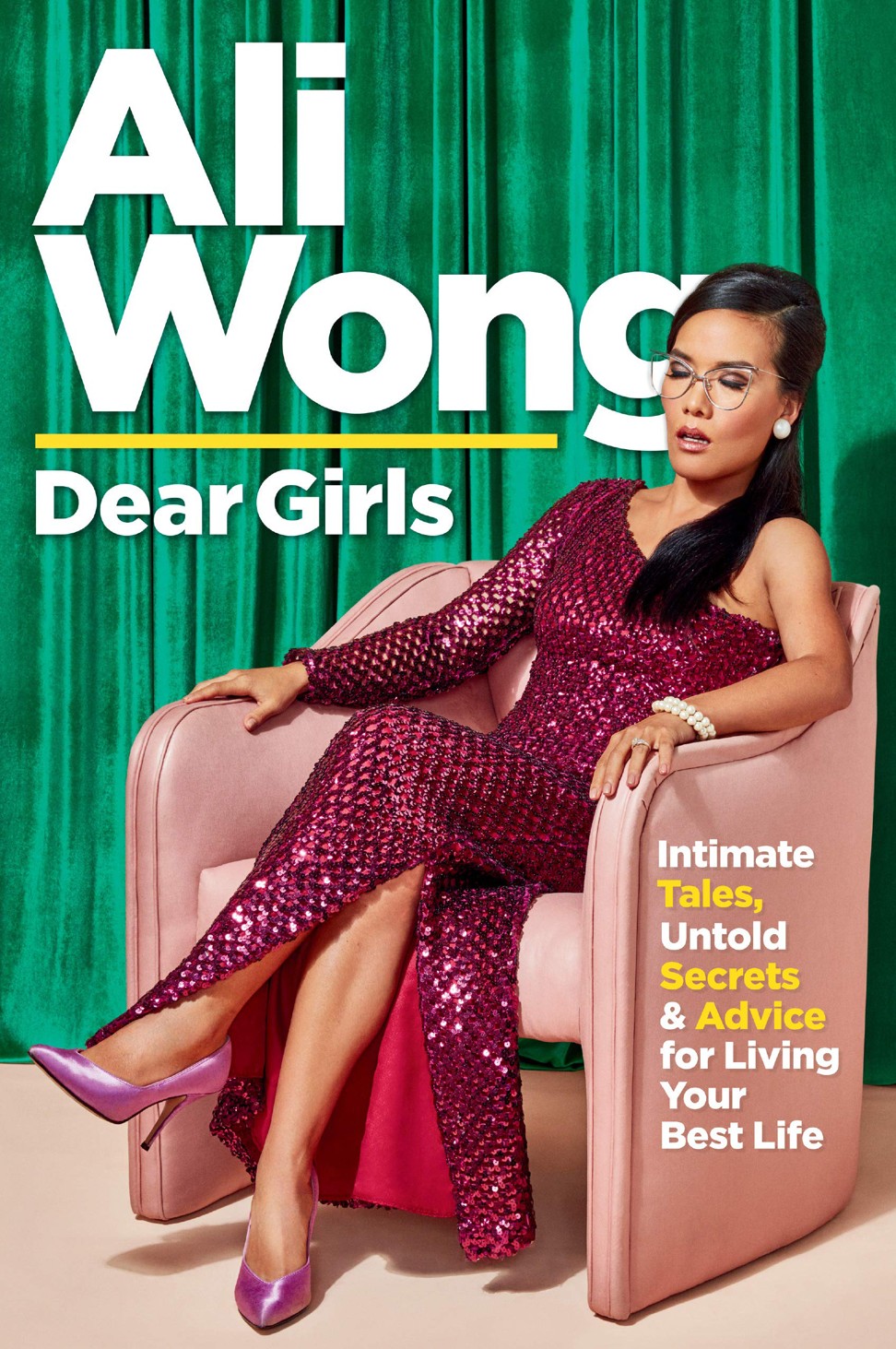 Dear Girls is written, ostensibly, as letters to Wong's two preschool-aged daughters, who are warned not to read any of this until they turn 21. Wong says she was motivated by the fact that her own father died before telling his tales. But the reality is this book describes moments no children, not even grown children, want to know about their parents – for example, the graphic details of "How I trapped your father".
Dear Girls is a collection of short essays about Wong's experiences, including her travels as a young woman to Vietnam, her mother's birth country. She touches on important and relatable topics, such as the difficulties facing working mothers in the United States, a country with no mandatory maternity leave. She relates the struggles of being a stand-up comedian on the road, which are compounded by the fact that she is a petite Asian woman travelling on her own, an experience she calls "dangerous, scary and lonely".
She is upfront about the more harrowing aspects of trying to become a mother, inclu­ding miscarriage and the difficulty even open-minded women have in talking about it. "It's very hard to tell someone you had a miscar­riage and then casually go back to eating hand-pulled noodles," she writes. She describes childbirth as "trying to push a cantaloupe out of a hole the size of an apple stem".
One chapter is superior to the rest: "A Guide to Asian Restaurants", which is a handy tool for Wong's children should she die before she can teach them this essential knowledge passed from Asian grand­mothers to mothers to daughters.
Like my own mother told me during my childhood in America, Wong tells her children to choose restaurants that have 99 per cent Asian clientele, particularly old Asian women. This is good advice in the US, home to fake Chinese takeaway chains such as P.F. Chang's.
Wong even breaks it down by cuisine: good Vietnamese is served by guys in flip-flops with long pinkie nails; bad Vietnamese is served by Western waiters who provide forks. Good Chinese restaurants are noisy and have live fish tanks; bad Chinese restaurants have polite staff who drizzle truffle oil on dim sum. Proper Japanese restaurants have jazz, Toto toilets and strict rules about the overuse of soy sauce. The sign of a genuinely homestyle Korean eatery are waitresses who feel free to pick up your baby.
This section works because it's what real Asian mothers say. It's true, it's funny and it's written as a chart, which means Wong is not trying to string sentences into para­graphs and paragraphs into chapters. It's something you could imagine her saying to her daughters, and forgoes the forced shock value of other sections.
For generations, outspoken comedy was delivered by men, who were free to be as offensive as they wanted. There were female television comics, but they were more polite, likeable, blandly attractive, and mostly Western. Until Margaret Cho came along, there were few Asian-American women standing on stage talking frankly, even vulgarly, about their bodies and experi­ences. That baton has passed to Ali Wong, who is making full use of her right to be as shocking as the guys.
It works in the short vignettes of stand-up comedy, particularly given Wong's great comedic timing and acting. But in writing, unfortunately, the constant use of profani­ties gets old over 200-plus pages. Using the word "ass" six times on one page does not feel like pushing the envelope.
Perhaps Dear Girls would have worked better as a graphic novel, or one of those photo-filled coffee table books. Wong has cultivated an almost cartoonish look to go along with her shows. She has the long, wavy dark hair and skin-tight minidresses of a seductress, paired with the oversized glasses of a geeky Asian schoolgirl. The book cover is per­fect. Dressed in a glamorous hot-pink sequinned evening gown and heels, she is slumped into an armchair with her eyes closed – whether in some personal ecstasy or sheer exhaustion, it's hard to tell.
Ultimately, if you want to experience the best of Ali Wong, forget the book. Make a big bowl of popcorn, invite your girlfriends and binge watch her shows on Netflix instead.