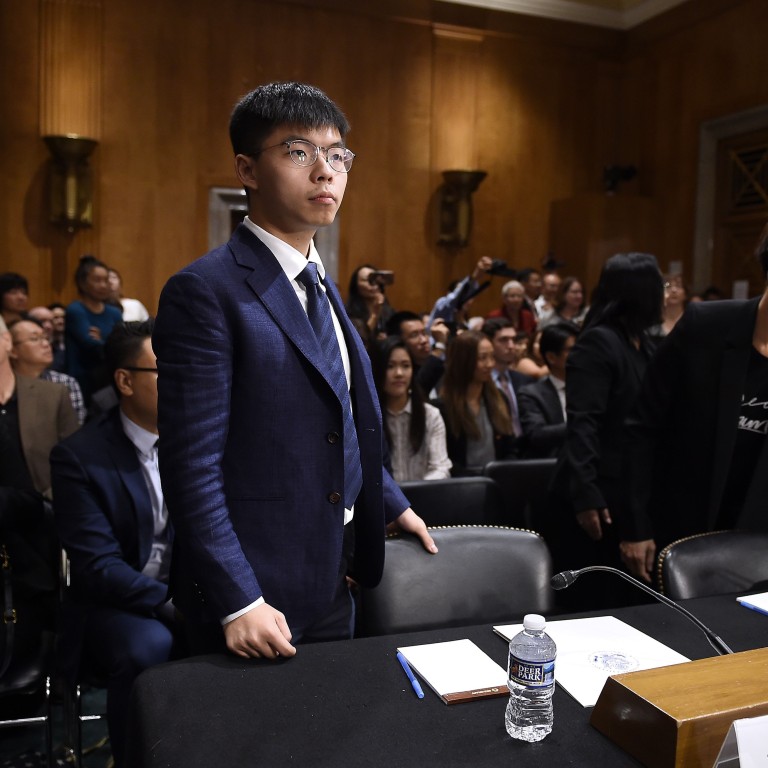 Review
In Unfree Speech, Joshua Wong writes, 'our struggle is your struggle'
The 23-year-old activist's much-anticipated first book deftly weaves his own story with that of his hometown
Inspiring sober reflection, he nonetheless places his 'unshakeable faith in the people of Hong Kong'
Unfree Speech: The Threat to Global Democracy and Why We Must Act, Now
by Joshua Wong, with Jason Y. Ng
Penguin Random House
4/5 stars
It is tempting to devour this eagerly awaited book from Joshua Wong Chi-fung, the 23-year-old pro-demo­cracy activist and outspoken son of Hong Kong, in quick, greedy gulps.
The lucid, no-nonsense prose of Unfree Speech makes it a page-turner. But for all its easy reading – and Wong is quick to credit his translator and co-author, Jason Y. Ng, lawyer, activist, author and former president of PEN Hong Kong, with bringing a "sparkle" to the text – the book inspires sober reflection.
In his eloquent introduction to Unfree Speech, Chinese artist and activist Ai Weiwei writes that Wong, together with his contemporaries, "represents a new generation of rebel […] A generation whose world view is markedly different from that of the established capitalist culture fixated on profit above all else".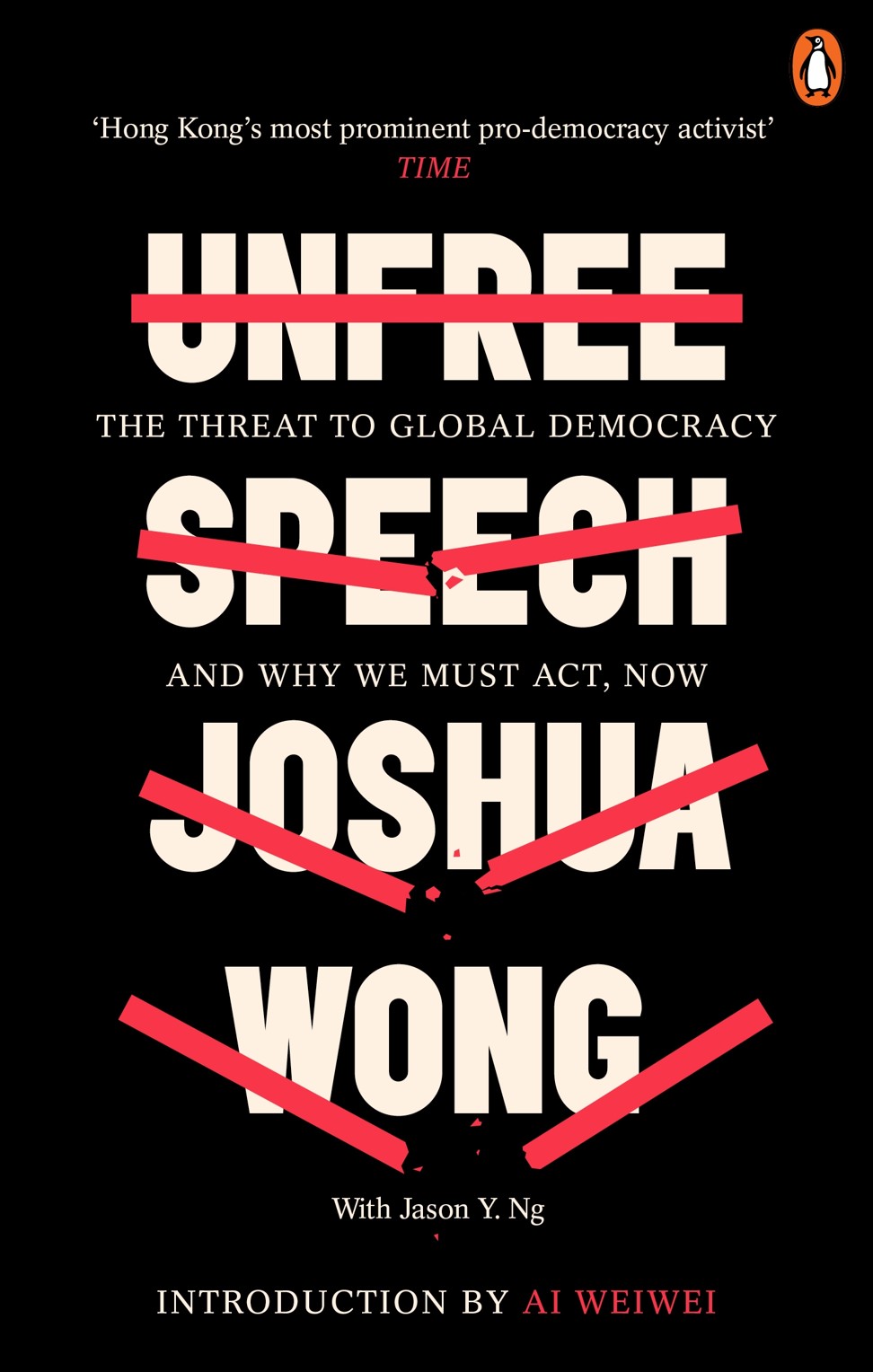 Comprising three "acts", Unfree Speech includes a first-person account of Wong's path to activism, as well as the letters he wrote during his two stints in jail in Hong Kong. The book ends with an urgent plea to the free world to stand with Hong Kong and help stop the regression of democratic rights, or the rest of the world may lose their own. "If Hong Kong fails, so goes the world's first line of defence."
In his prologue – largely addressed to, an international audience – Wong writes that he hopes readers will get to know "a young man in transition". This young man was once known by school friends as a dokuo – a Japanese term for a single male who prefers to be left alone with video games and gadgets.
But in chronicling his childhood and evolution into a teenage activist, Wong also reveals a city in transition. And these transitions not only defined Wong's adolescence, but continue to shape him and have "made me more committed than ever to fight for a better Hong Kong".
Wong's decade-long commitment to fight for the free­doms Hong Kong was promised is as mystifying to some as it is inspirational to others. It is why, rightly or wrongly, he is seen as "the face of a resistance movement against the ever-reaching long arm of communist China in Hong Kong".
Wong shot to prominence long before his hometown's current political unrest, but it is the chaotic and violent dimensions of this particular crisis, coupled with China's growing authoritarianism and assertiveness under Xi Jinping, that has pushed Wong to reach out to a global audience with Unfree Speech. "Beijing's grip on Hong Kong society," he notes, "has gone from tight to choking."
China's tendency to subject international businesses, governments and individuals to campaigns of "white terror" – the term used to describe Beijing's use of fear and intimidation to clamp down on free expression – has put paid, Wong argues, to any pretence that the country is on a peaceful rise to superpower status. Instead, it is seeking to impose its own model of both domestic and international order. "Our struggle is your struggle, whether you like it or not," Wong writes.
Wong was barely 18 during the 2014 "
umbrella move­ment
" but he was already a household name in Hong Kong for his role in co-founding Scholarism, a student movement that forced the Hong Kong government to halt the intro­duction of
a national-education curriculum
in 2012. Wong describes this curriculum as "an attempt to shape the first generation of Hongkongers into the Chinese mould".
But in reprising his role in these events, Wong also shines a light on Hong Kong's fabled "Lion Rock spirit" and his belief that "every person can make a difference no matter the odds".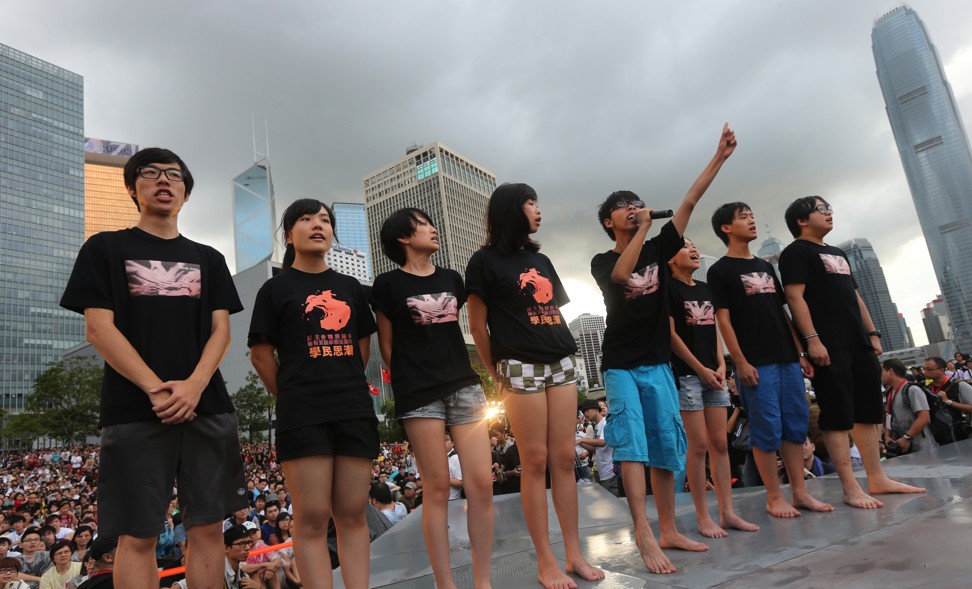 Born on October 13, 1996, nine months before British rule of Hong Kong ended, Wong's story in many ways typi­fies the rise of what he calls
the new Hongkongers
, growing up under Chinese rule. This generation was told that "China, our motherland, will always have our best interests at hand under the 'one country-two systems' framework", but is now locked in a struggle with that same motherland to preserve Hong Kong's unique identity.
Wong states repeatedly in Unfree Speech that he – and many other members of his generation – is not calling for independence, but for the democratisation of Hong Kong.
The son of devout Christians, Wong describes himself as a typical child, apart from his "unusual loquaciousness". Not even the dyslexia he was diagnosed with aged seven prevented him from calling out injustice and challenging authority at a young age. Attending church with his parents, he would grab the microphone and bombard the pastor with questions, such as, "If God is full of mercy and kindness, why does he let poor people suffer in caged homes in Hong Kong?" and, "We make donations every month; where does the money go?"
The best example of Wong's animated, curious spirit comes when he describes how, in Primary Two, he befriend­ed another chatty little soul named Joseph. Their ceaseless chatter during class – despite being seven seats apart – prompted their teacher to put them in different classes the next year. Still, the pair remained inseparable and would meet at each other's homes after school to play video games and trade manga comic books.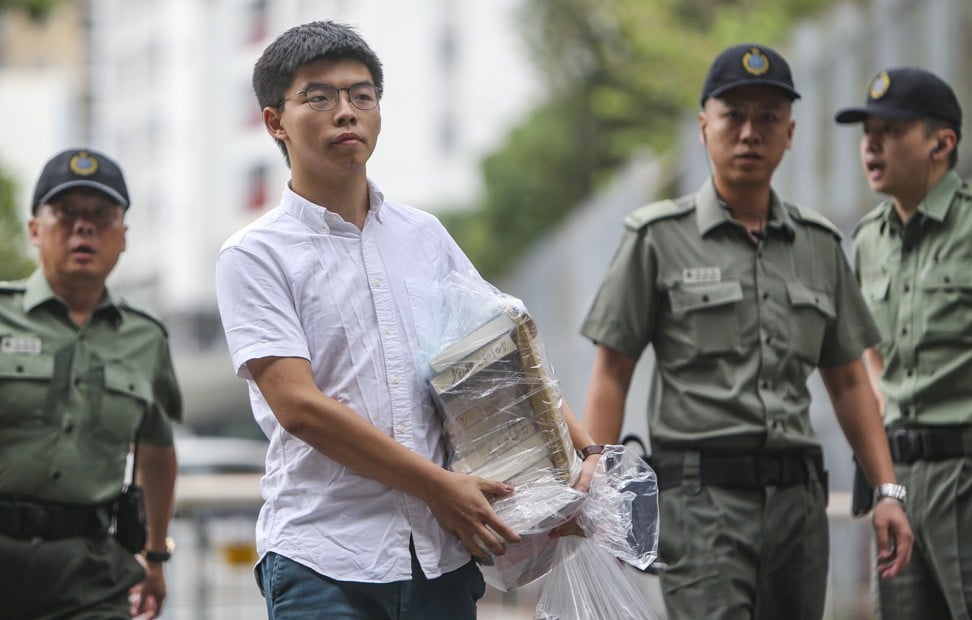 Video games were also part of the backdrop to his political coming of age in the summer of 2009. It was then, after reading up on Hong Kong's "one-of-a-kind political system" and discussing what he had learned, over bubble tea, with 12-year old friend Justin, that his anger and frustration at "our unaccountable govern­ment" boiled over.
When Justin's parents sent him to school in the United States, Wong befriended
Ivan Lam Long-yin
– another now-famous poster-boy for Hong Kong's pro-democracy move­ment – and the pair went on to found Scholarism, in 2011, which they relaunched as a
pro-democracy political party, Demosisto
, five years later.
Lam is one of many faces, young and old, in Hong Kong's pro-democracy movement that Wong introduces in Unfree Speech. The book also includes voices of those who oppose the movement, along with gang members and less-privileged teens he befriends in prison.
Wong effortlessly combines his own story with that of Hong Kong – its political system, social inequities, para­doxes and idiosyncrasies, and the fight to gain concessions from the world's most powerful autocracy.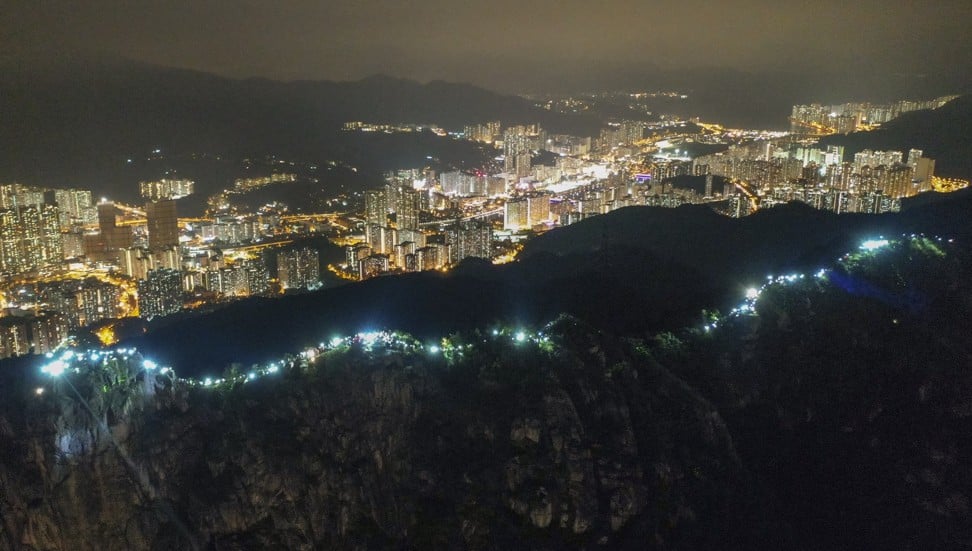 The book's tension and tone echo the "boiling frog" metaphor that many, including Wong, use to describe Hong Kong's situation since the 1997 hand­over. Like a frog placed in tepid water, which is then slowly brought to the boil, most Hongkongers didn't notice that Beijing had been chipping away at Hong Kong's freedoms for many years, he argues. But the
2015 Hong Kong bookseller disappearances
and the disqualification of pro-democracy lawmakers –
including Demosisto's Nathan Law Kwun-chung
– in 2017, showed that Beijing had "turned the heat way up and put the lid over the pot", Wong writes.
Still, he refuses to concede that Hong Kong will become just another mainland city come 2047. And he refuses to believe that nothing can be done as "repression begets defiance and defiance begets more repression". He firmly places the blame for the current crisis on Hong Kong's leaders who, acting on behalf of the Communist Party, have repeatedly failed to listen to the public.
Wong's optimism comes not only from his belief that the city's pro-democracy movement is part of an inevitable global movement, and that we are all in this together, but also from his "unshakeable faith in the people of Hong Kong".