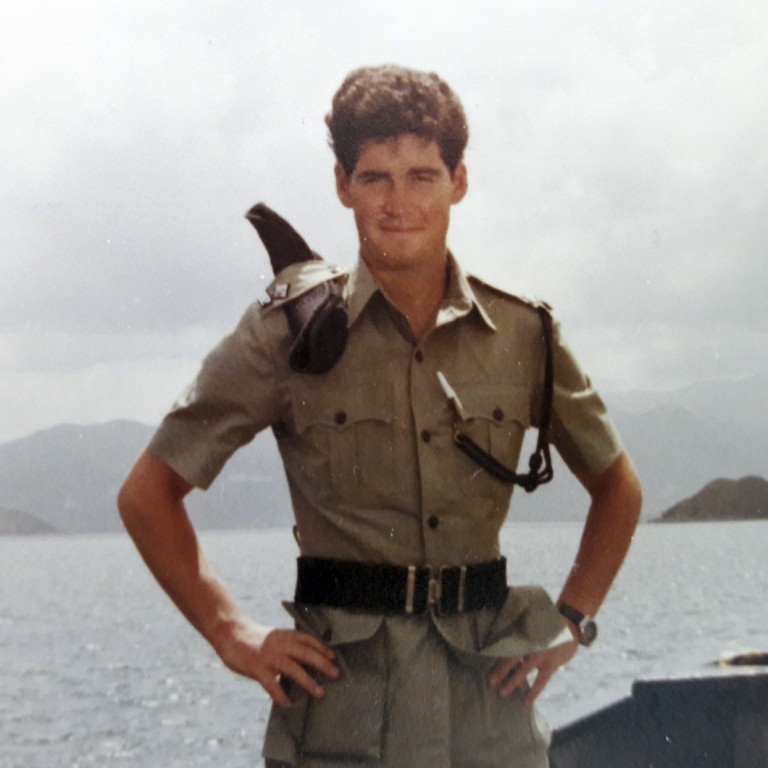 Review

|
From triad murders to wild boar barbecues: Hong Kong police officer's memoir is big on colour, short on action
Hong Kong Beat by Simon Roberts has plenty of period detail but tends to fizzle out just as things get interesting
While much has changed, there is plenty that remains the same, both in terms of police priorities and the city in general
Hong Kong Beat
by Simon Roberts
Blacksmith Books
3/5 stars
Simon Roberts' Hong Kong Beat is the latest in a spate of eye-opening memoirs by pre-handover expat Hong Kong police officers, including Les Bird's A Small Band of Men (2019), and Chris Emmett's Hong Kong Policeman (2014) and Hong Kong Police: Inside the Lines (2018), which show how much has changed and how much remains the same, both in the Hong Kong police's priorities and the city in general.
While this latest contribution is full of period colour and amusing observations, Roberts' career is a bit less close to the centre of the action and his anecdotes correspondingly somewhat less dramatic than those of his former colleagues.
The book's opening section pretty much follows the same pattern as the others: wide-eyed boy who wants to see the world leaves dreary 1970s Britain, arrives in Hong Kong and has his mind blown by the place. He goes to training school – in Roberts' case, he later ends up spending a couple of years teaching there, too – then starts work and has his mind blown all over again.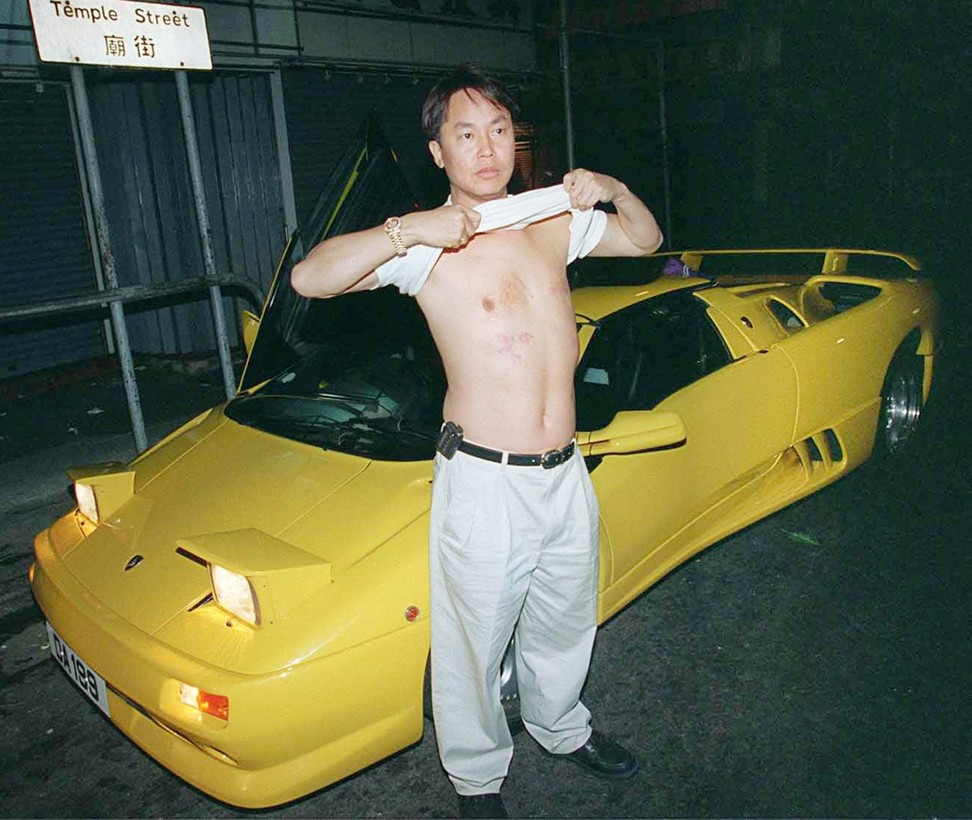 Roberts describes an advertisement for inspectors in the Hong Kong police that sounds almost identical to the one Bird mentions in A Small Band of Men, and a virtually identical interview process, along with similar observations about the training school, the mandatory haircut, the learning of Cantonese and the runs up Brick Hill (Nam Long Shan). Indeed, Bird himself shows up early in the book, taking Roberts out on a launch to give him an experience of Marine Police duties.
And then there are the events in Hong Kong history that no police memoir can omit: the policing challenges caused by
the mass arrival of Vietnamese boatpeople
, which sees Roberts investigating a murder inside the Kai Tak refugee camp; cross-border illegal immigration, highlighting the shockingly high and largely unreported number of would-be illegal immigrants who died trying to swim across Mirs Bay and Deep Bay, victims of both drowning and sharks; and cross-border stolen-car smuggling.
Where other police memoirs tell of personal involve­ment in these events, this one mainly reports them, with the author's involvement peripheral at best. So while he's one of the first officers on the scene after one of "Big Spender" Cheung Tze-keung's most notorious armed robberies, and the one who faces the press, after that he's no longer involved, the story fizzles out, and could have been taken from Wikipedia.
Similarly, he witnesses the aftermath of the shooting of triad kingpin "Tiger of Wan Chai" Andely Chan Yiu-hing, in Macau, when he's over there working as a marshal at the Macau Grand Prix, but isn't actually involved. He concludes with some bathos: "When I took the jetfoil back on Monday morning I reflected on what had been a very eventful weekend."
Elsewhere the book suffers from too many small stories and not enough big ones, with unconnected or only loosely connected observations piled up one after the other, often describing what appears to be routine police work. Many of these anecdotes have a distinctly whatever-ish quality about them, and the attempts at humour sometimes miss the mark.
Some chapters feel perfunctory, such as one last­ing less than two pages about the case of British inspector John MacLennan, who committed suicide in 1980 amid rumours of an investigation by the rather shady Special Investigations Unit into his alleged homosexuality, which was a criminal offence until 1991.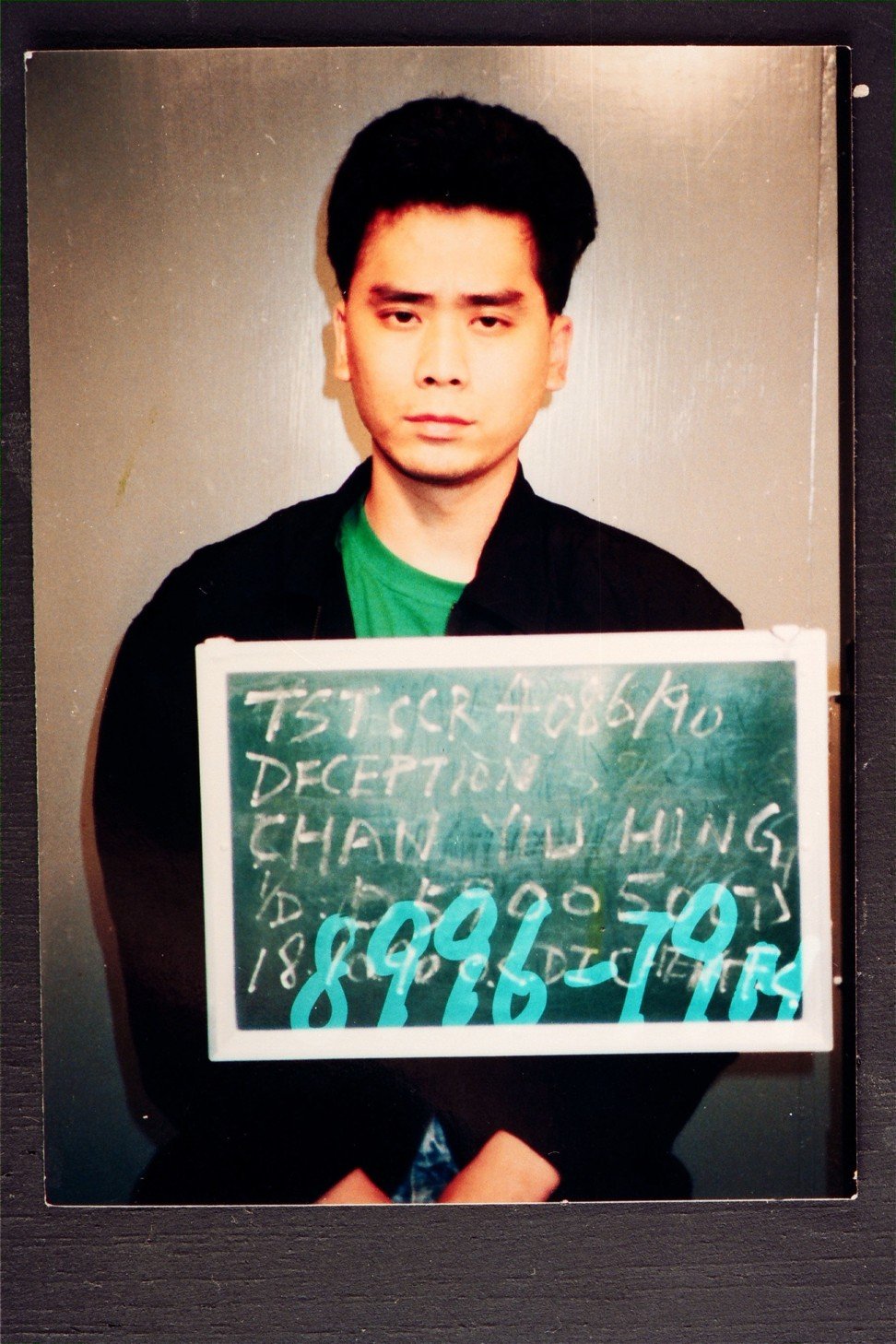 Likewise, a story about a bomb in a Jockey Club shop in Tai Po is drained of all narrative drama by the way it's told, in just a couple of pages, with no explanation of why it happened.
But for the most part Roberts has a punchy, direct writing style, and he's good at painting scenes full of detail that bring another era in Hong Kong history to life. Sometimes the comedy does work – in the image of Gurkha troops patrolling the border mounted on BMX bikes, for example; or the story of the illegal immigrant who attempts to disguise his characteristic mainland hairstyle of the era with a Beatles wig, which is whipped off his head by a police officer as he tries to reach an urban area by bus.
Then there's the regular American caller when Roberts is working at the Kowloon Emergency Command and Control Centre, who complains: "Even though I work out a lot and am very fit, my penis never gets any bigger." Roberts replies: "I'm sorry to hear about that but I'm not sure it's something the Royal Hong Kong Police can help with."
On a rugby tour to Canada, the police squad are invited to a reception at the governor's mansion in British Columbia and asked to sing a rugby song; not knowing any clean lyrics, they improvise a version of Amazing Grace using a well-known Cantonese obscenity. Unfortunately, one of the waiters turns out to hail from Hong Kong.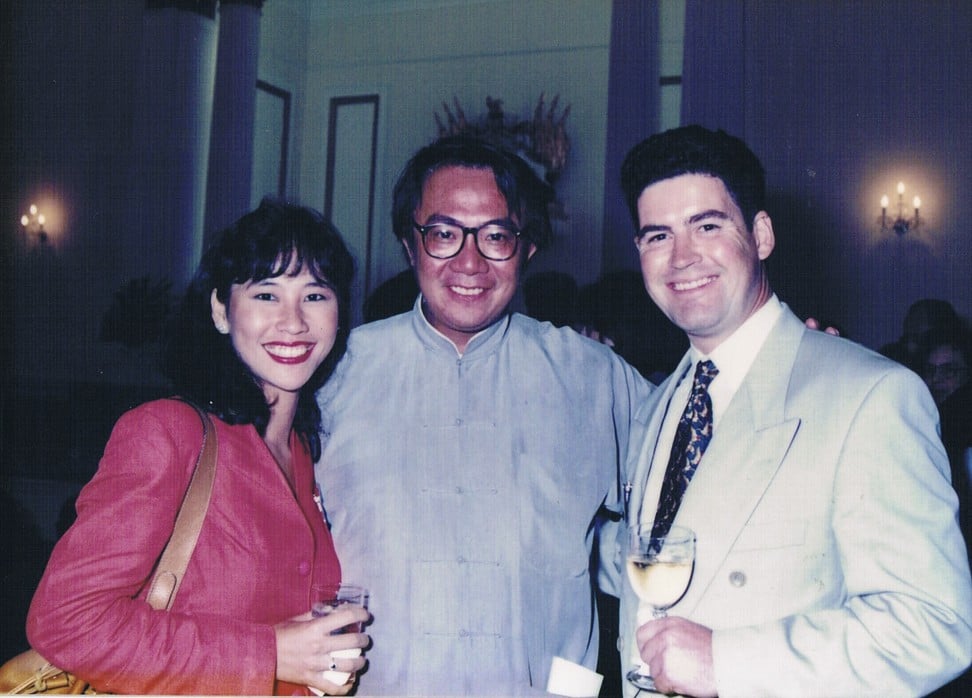 Roberts does sometimes play a highly influential role in events. After detaining and interviewing a mainland Chinese sex worker with a bank book showing more than HK$1 million in her account, for example, he raises the issue of sex workers' legal earnings not being taxed and ends up meeting with then secretary for security Regina Ip Lau Suk-yee about the issue, prompting a change in the law.
Staying on after the handover – eventually leaving the force in 2002, after 22 years of service – he scopes out the security arrangements in Tung Chee-hwa's Mid-Levels apartment, and discovers no one has thought about protect­ing the maid's quarters from intruders. He also becomes friends with businessman and socialite
David Tang Wing-cheung
, and with Dick Lee Ming-kwai, later commissioner of police, from 2003 to 2007, and his boss in Sha Tin.
There are regular reminders that this was a very differ­ent era. In 1979, when Roberts arrives, flying from London to Hong Kong involved stopping in Frankfurt, Bahrain and Kolkata, took 24 hours and cost the equivalent of four months' average British wage. And the average price of a Hong Kong apartment then was HK$300 per square foot.
It was apparently acceptable in the early 80s for a police officer to spend six hours drinking in the officers' mess on a Friday afternoon and then drive back to his quarters. Sha Tin, where Roberts has his first posting, consists of a couple of housing estates next to farms and fields. And when he moves into the recently built New World Apartments, on the Tsim Sha Tsui waterfront, serviced apartments are an entirely novel idea.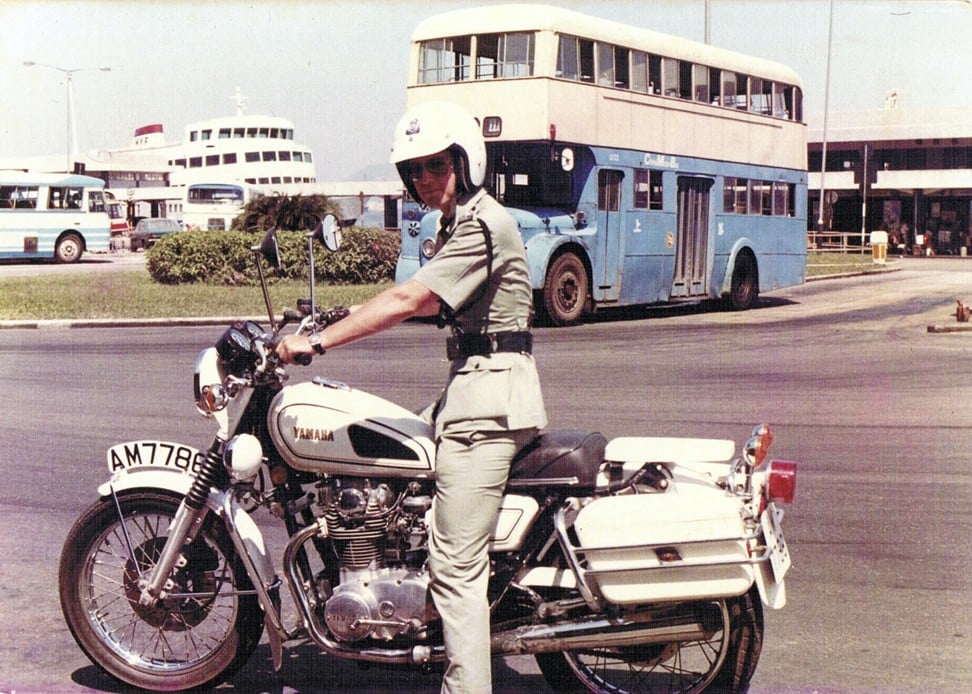 Clearly not everything about the city has changed, however. Roberts gets a suit made at
Sam's Tailor
, in Tsim Sha Tsui; reads (approvingly) the crime reports in the
South China Morning Post
, written by a pair of legends of this newspaper, Kevin Sinclair and Tommy Lewis; and has to deal with two friends who end up in a violent confrontation when both of them insist on paying for yum cha.
Wild boar were
common in rural areas then, as now
, but the police had a far more uncompromising attitude in those days, hunting and then barbecuing the animals, after posing for a photo.
Western beggars
falsely claiming to have been robbed and taking advantage of the generosity of local people were apparently on the streets of Kowloon as early as the 90s – Roberts arrests one of them.
Fake news is also not a new phenomenon. A 70s BBC television series also called Hong Kong Beat faked illegal immigrants being arrested by Marine Police, with con­stables playing the parts, after no real illegal immigrants materialised on the night they were filming.
The book ends, predictably, with Roberts going to a reunion and making a speech, but that's about the extent of the story. It rather sums up Hong Kong Beat: full of potenti­ally promising material and period colour, but with a tendency to fizzle out just when things get interesting.