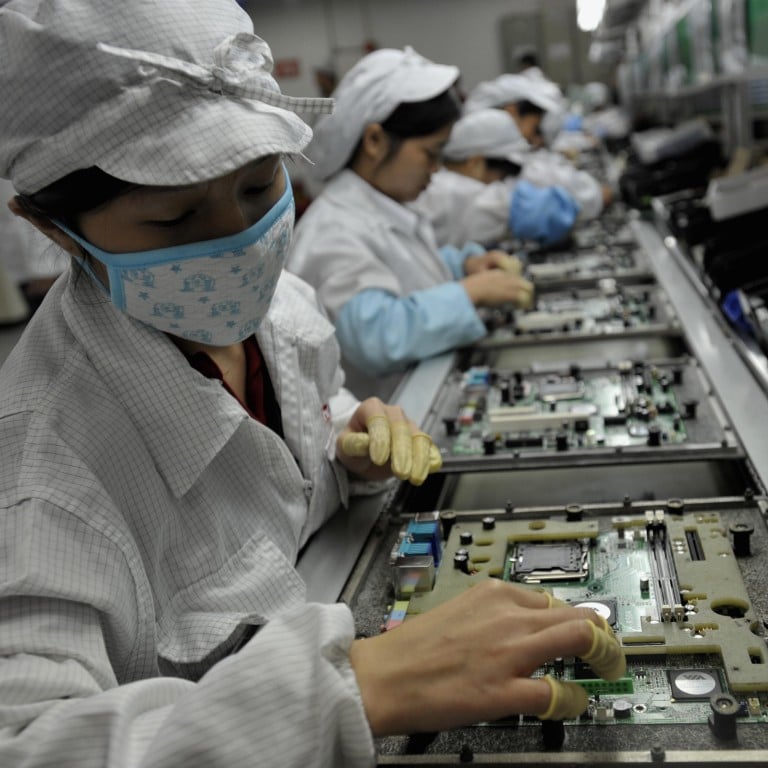 Review

|
Dying for an iPhone: investigating Apple, Foxconn and the brutal exploitation of Chinese workers
New book examines the human consequences an American smartphone through a Taiwanese company and made by mainland Chinese workers
With many working 29 days a month during which no talking or eating are allowed, some see suicide as the only way out
Dying for an iPhone
by Jenny Chan, Mark Selden and Pun Ngai
Haymarket Books and Pluto Press
4/5 stars
China is home to some of the world's most devoted Apple fans. When company co-founder Steve Jobs died in 2011, flowers were piled up outside the Apple store in Beijing. A few weeks later, however, touts egged the same store when it implemented a system aimed at stopping people buying up Apple devices and reselling them at exorbitant prices.
The company's iPhones are built in mainland China by Taiwanese multinational electronics manufacturer
Foxconn
. It has enormous factories in Shenzhen and across the mainland, from Jiangsu province to Sichuan.
The division of labour reaches an apotheosis at Foxconn, where this industrial principle has been institutionalised into a corporate system. Apple designs, Foxconn builds. Apple is the brain, Foxconn is the hands. But with outsourcing comes a plethora of issues that remain unresolved in the modern industrial system. When
Foxconn workers started committing suicide
, in 2010, it became clear that something was wrong.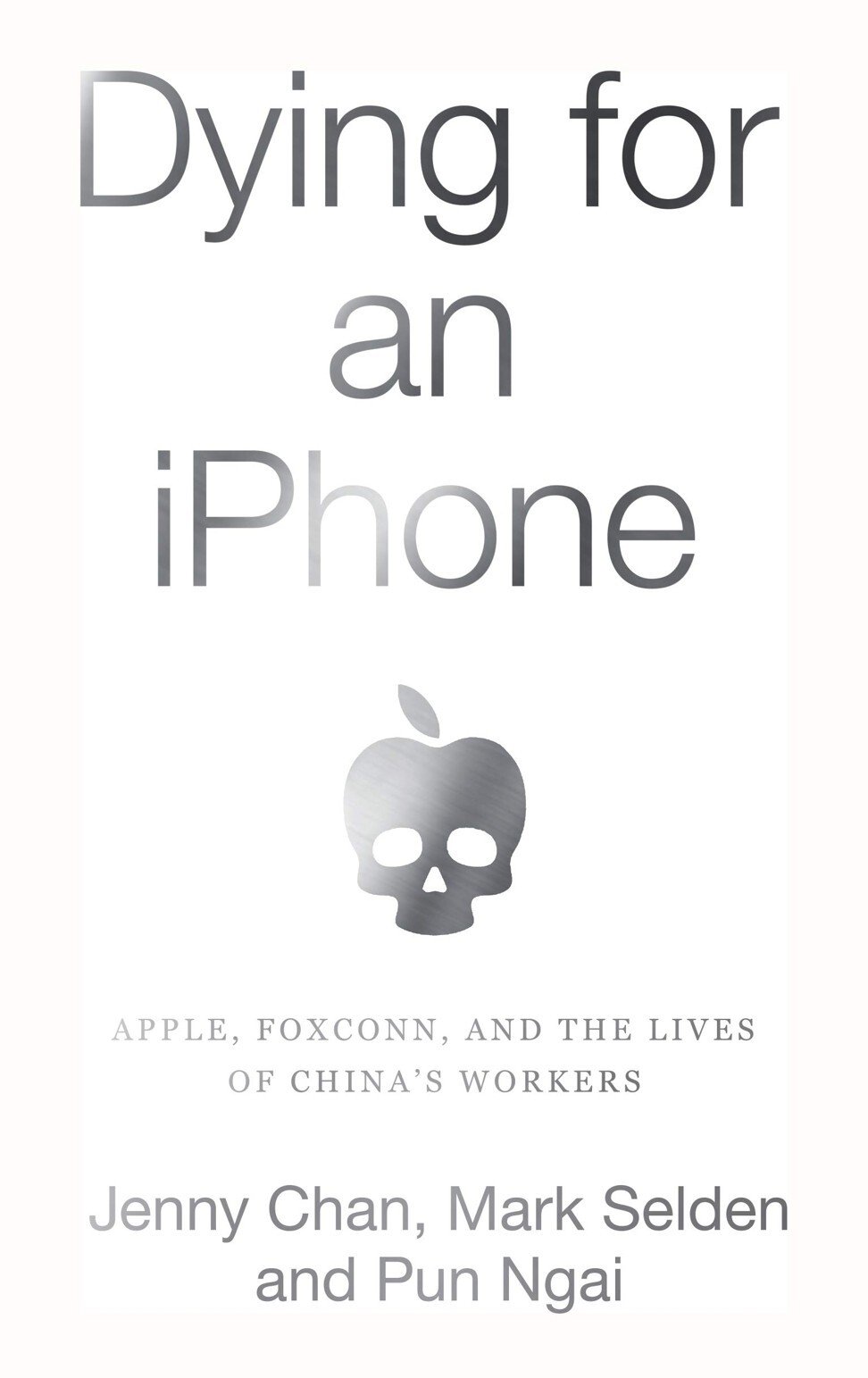 Dying for an iPhone: Apple, Foxconn, and The Lives of China's Workers
, by Jenny Chan, Mark Selden and Pun Ngai, is the result of extensive undercover research in mainland China, Taiwan and Hong Kong, as well as the authors' conversations with
Foxconnboss Terry Gou Tai-ming
, Apple chief executive Tim Cook, industry watchdogs and corporate responsibility organisations.
The book takes a deep dive into an industrial system that allows the iPhone to be built half a world away while still reaping enormous profits for Apple in the United States. But it also highlights the human costs of this industrial and commercial success, and is an indictment of the political and legal systems that make it possible.
The book starts with an overview of Foxconn. The firm entered mainland China in 1998 with 150 staff based in Shenzhen; by 2018, it was recording revenue of US$175.6 billion and employed 863,000 staff (down from a peak of 1.3 million employees in 2012). In addition to Apple, it also builds products for companies such as Amazon, Cisco, Dell, Nintendo, Panasonic, Intel and Sony.
But while Apple's profit margin was 22.4 per cent in 2018, Foxconn's was just 2.4 per cent. It's extremely low-margin work, where every moment counts. Or as Gou puts it in his Mao-style quotations: "Growth, thy name is suffering."
Gou obviously likes workers who are hungry and the way he operates Foxconn keeps them that way. Chapter four of Dying for an iPhone, titled "Managing Foxconn", illu­strates his methods. The company's monitoring system is "more intrusive than any that we found in the neighbouring smaller electronic processing factories", the authors note.
Workers must pass through special security zones on entry, and phones, recording devices and metallic objects are forbidden. The factory rules start with "No talking, no laughing, no eating, no sleeping" during work hours.
Penalties for breaking the rules include copying out passages of Gou's quotations and writing self-criticisms to be read on the factory floor. Meanwhile, line managers are set strict production quotas and must work ruthlessly to meet them.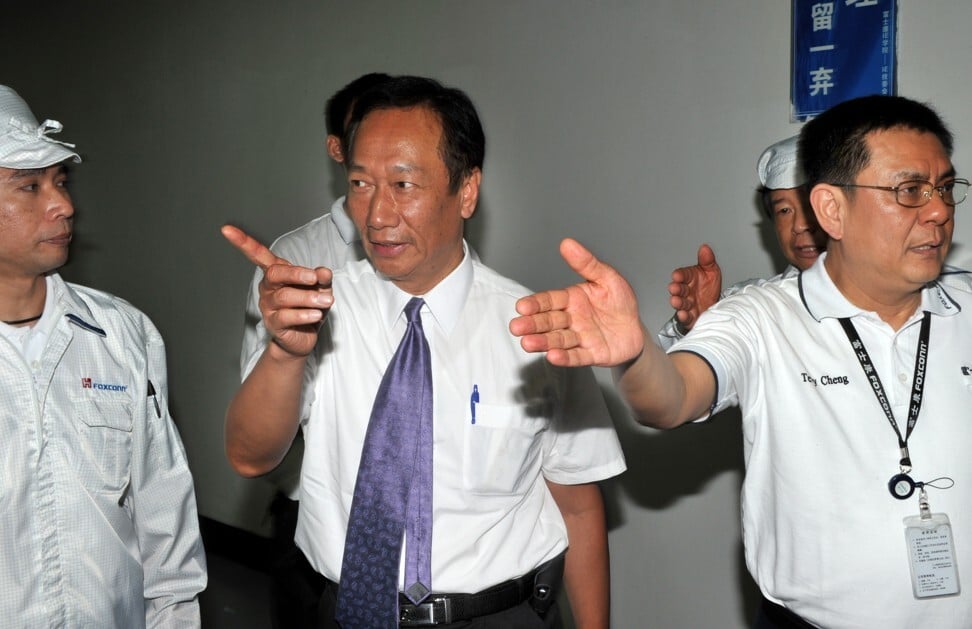 There is no question that Foxconn pays more than its workers would earn in their rural villages. In 2012, the Fair Labour Association – commissioned by Apple – found that the average monthly wage in the Shenzhen Longhua plant was 2,687 yuan, including overtime. But the high cost of living in Shenzhen means most workers don't see any improvement in their living standards.
Staff dormitories are rented out for about 500 yuan per month, but they are strictly single-sex and make no allowance for married couples. "Foxconn University" offers study and training programmes, but workers with just two days off a month don't get many chances to attend.
Older workers don't earn enough to provide for a family. This is intentional: young workers from rural areas are cheap to employ, nimble-fingered and willing to work huge amounts of overtime. But it leaves many feeling stuck.
Perhaps the most shocking chapter describes Foxconn's use and abuse of interns. While intern programmes should teach job skills to students from technical institutions, Foxconn uses interns (aged as young as 16) as short-term labour to help with peaks in production, such as when a new iPhone is being released, and to help evade social security tax payments. In the summer of 2010, for instance, Foxconn "employed 150,000 student interns nationwide – 15 per cent of its entire million-strong Chinese workforce".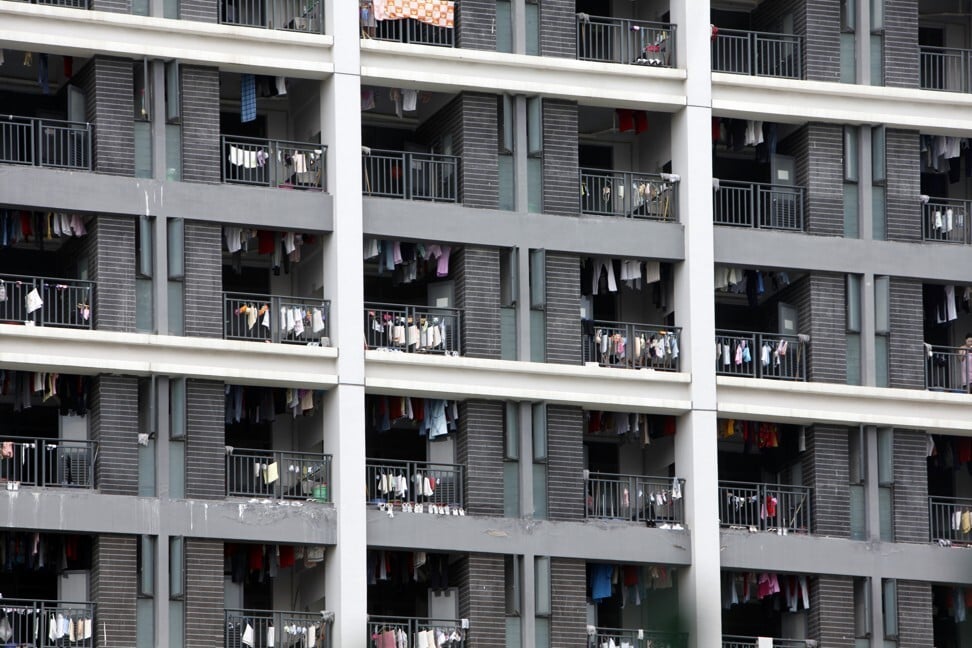 These interns are not assigned roles related to their studies. Instead, the authors write, "Foxconn student interns were subjected to the same working conditions as regular workers, including alternating day and night shifts, 10- to 12-hour workdays, six to seven days a week, during peak seasons." Students reported their assembly line roles "require no skills or prior knowledge".
This is part of a programme in which teachers advise their students to apply for internships at Foxconn and then receive 2,000 yuan a month for every student accepted. Government officials in central and western China, eager to boost local employment, not only turn a blind eye to the practice but facilitate it.
Every vocational school in Sichuan, for instance, was required to participate in Foxconn's intern­ship programme, contributing 10 per cent of the Chengdu plant's workforce. And so production continues.
Foxconn's brutal work schedules, suicide nets outside buildings to catch falling bodies, corralling and abuse of interns, desolate atmosphere and indifferent safety practices are all part of a system that builds fortunes at extreme human cost. A commercial model in which a brand takes 50 per cent of the cost as profit is unusual, and so the wages and working conditions demanded by Foxconn are a direct consequence of Apple's approach.
It's a business model that requires hundreds of thousands of people to work 29 days a month so that Apple can make US$300 for every iPhone sold while Foxconn receives US$9.9 (at a 2010 retail price of US$550).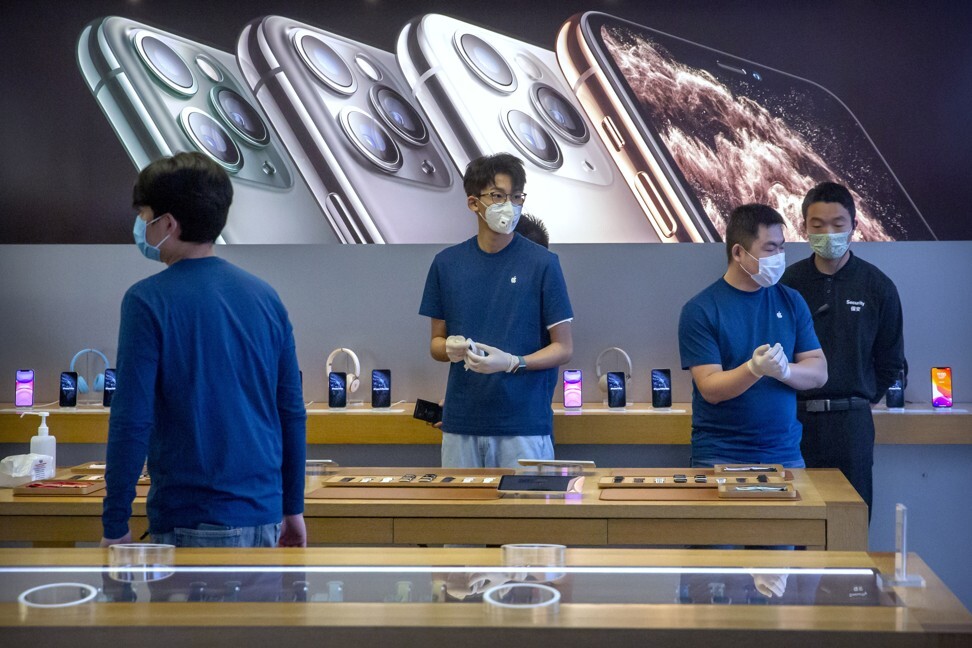 Dying for an iPhone is deeply researched, comprehen­sively anno­ta­ted and fuelled by anger. The globalised system, in which corporations subcontract responsibility alongside manu­facturing, leaves enormous gaps in accountability and justice.
What Foxconn and Apple have achieved would not have been possible without the abuse of some of the least protected workers in the world, and their government has been complicit in that exploitation. In a sane world, this exposé would lead to a reckoning for this system. But that would depend on consumers being willing to stop paying attention to the shiny toys in their hands.