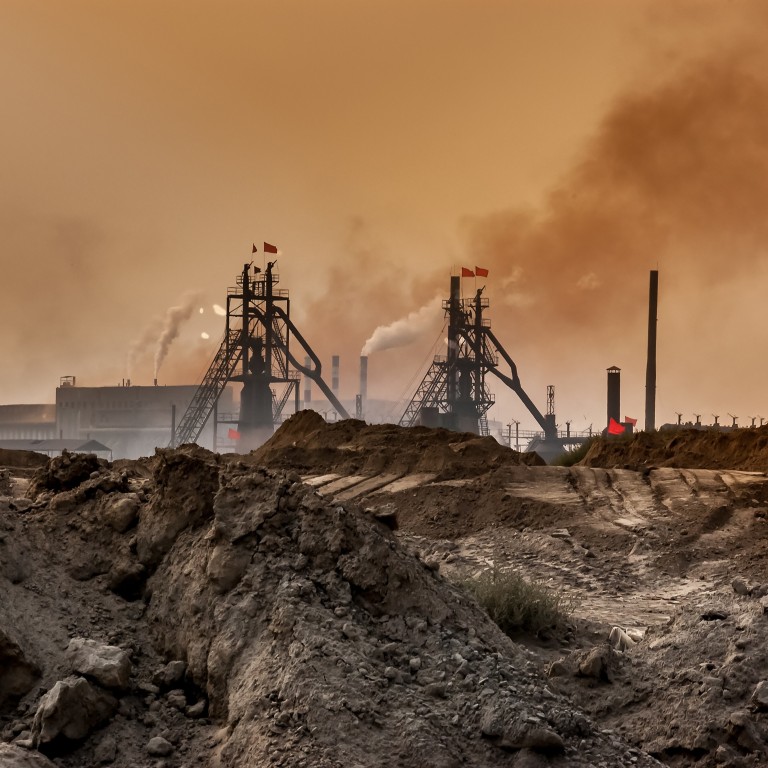 Review

|
The Rare Metals War delves into the dirty industry behind clean energy
French journalist Guillaume Pitron digs up the dirt on rare metals, vital components in clean energy technologies. But while his book is quick to denounce the industry's politics and extraction methods, particularly in China, his solution is dubious
The Rare Metals War by Guillaume Pitron (translated by Bianca Jacobsohn), Scribe. 3/5 stars
Guillaume Pitron is a prolific French journalist and documentary maker who specialises in raw materials. His book, written in a lively, combative style, is about the many metals whose special properties – hardness, light weight, electrical conductivity – are needed for the new technologies on which a future sustainable economy would run.
Until recent decades only a dozen or so of the 86-plus elemental metals were mined commercially. Today nearly all are used, for solar panels, wind turbines, batteries, mobile phones, computers, lasers, electrical engines and electromagnetic devices.
Most "
rare metals
" are not geologically rare so much as used in minute quantities. In addition they are not found in concentrated deposits, which makes producing them polluting and expensive. Most are mined in few locations, and many have a single significant national source – often China.
At present China has a near-monopoly on an important group of 17 metals, which for no good reason are called "rare earth metals". They are typically found with radioactive elements such as thorium and uranium.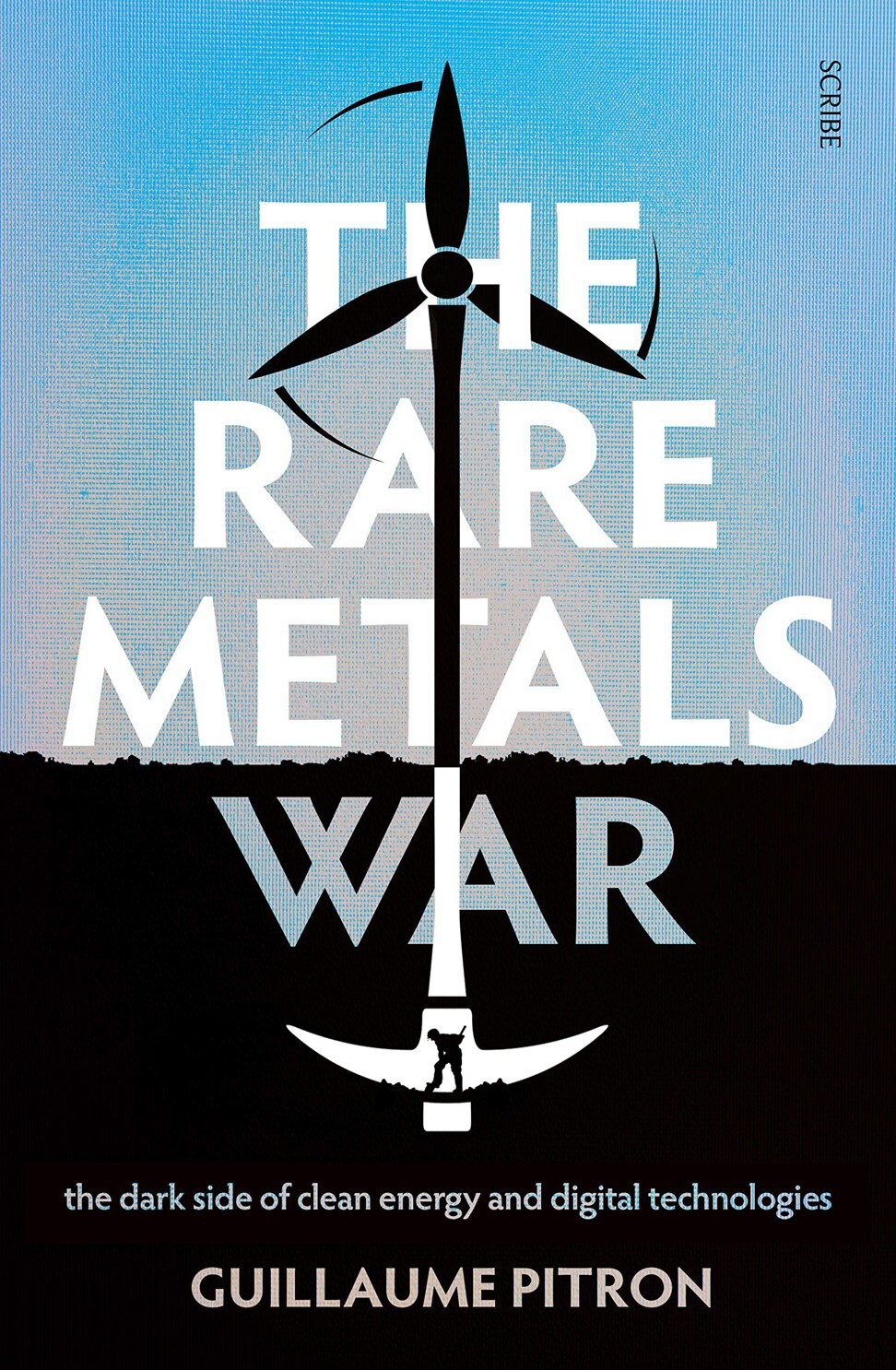 Before the 1980s, rare metals were produced in developed countries. Pitron cites the French firm Rhône-Poulenc, which in the 1980s purified 50 per cent of global rare earth metal production.
Shocking pollution led to a political backlash, and the concomitant neoliberalisation of the global economy made it cheaper to buy rare metals from poor countries, where costs are lower and environmental regulation weak or absent.
The Rare Metals War is scathing about this. "We glorify our modern ecological legislation – while shipping out our electronic scrap to toxic waste dumps in Ghana, exporting our radioactive waste to the ends of Siberia, and out­sourcing rare metals mining around the world, to make a deadweight loss look like a net profit."
Pitron makes two claims, which intersect but are not a comfortable fit. One belongs to human history; the other has a foot in natural history. He asserts the sustainable economy is a "ruse". The capture and use of renewable, non-polluting energy relies on resources neither renewable nor non-polluting.
Clean energy is a dirty affair. Pitron approves of the maverick Tesla critic John Petersen, who alleges the production of electric vehicles is environ­mentally unsustainable. Most experts disagree: the consensus seems to be that, while not exactly sustainable, electric cars are less unsustainable than petrol vehicles.
Pitron's second claim is that China's rare metals dominance threatens "the West". From the 1980s, China was the major supplier of rare metals, often obtained in conditions hazardous for workers, nearby residents and the environment. But China had the resources to break with the neocolonial pattern. In the 2000s, Chinese investors and state agencies came to dominate the production and marketing of rare metals.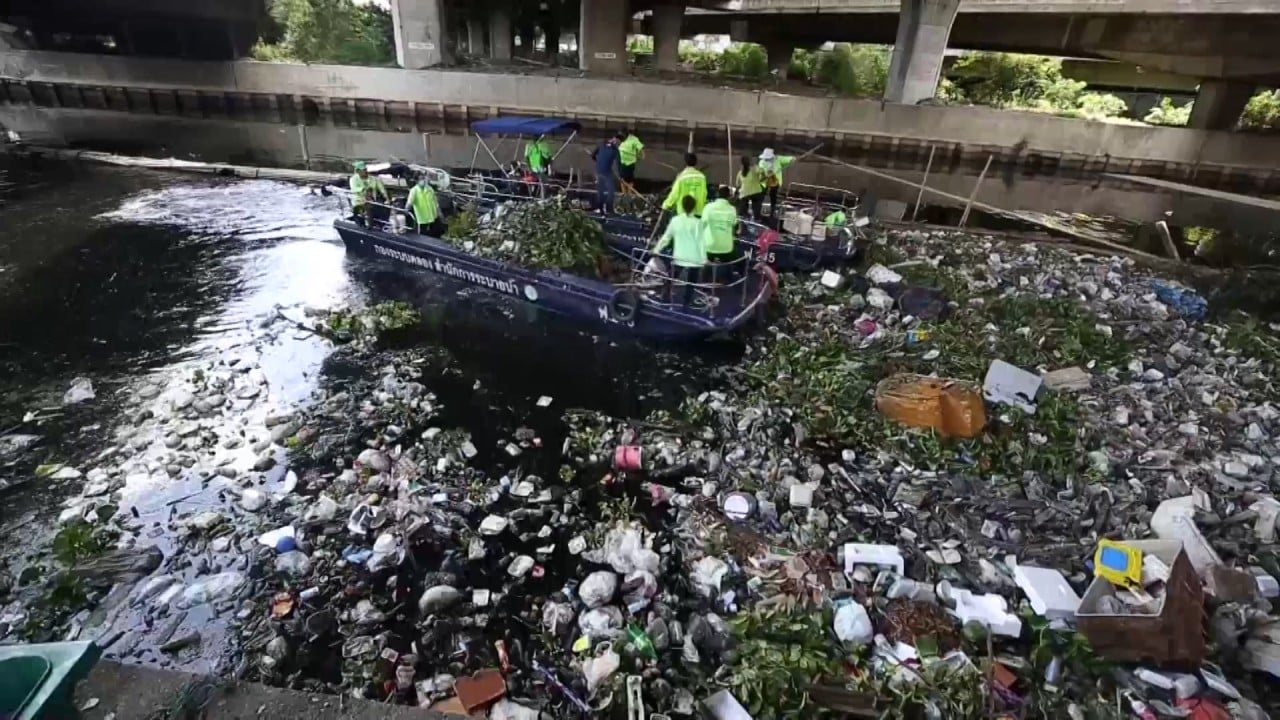 02:09
Thailand's plastic waste surges as coronavirus lockdown increases demand for food delivery
Thailand's plastic waste surges as coronavirus lockdown increases demand for food delivery
Pitron is unabashedly hostile to China. He accuses Chinese officials, investors and gangsters of "cun­ning" and "chicanery". But his own stories reveal more nuance.
He notes the residents of a polluted village were compensated with "a handsome sum", or "illegal miners were slapped with heavy fines […] and dozens of traffickers were thrown into prison".
He almost certainly exaggerates the leverage conferred by China's rare metals dominance. China's share of the market has been falling since 2010. Today, many governments have a renewed appetite to intervene in global capital and trade flows, and are moving to secure access to strategic materials.
Japan has announced
it is diversifying its rare earth supply routes
. The Australian mining firm Lynas is building a processing plant in Texas for the Pentagon. France is consolidating its extensive maritime zone in anticipation of a mining bonanza in the oceans.
The Rare Metals War is framed by an ecological critique of industrial production and a neocolonial critique of the world economic order. Both imply urgent change is needed to avert disorder, injustice and ruin.
But Pitron abstains from those conclusions. The only course of action he advocates is the revival of the French mining industry, a cause supported by President Emmanuel Macron.
Pitron insists his support is not because of higher taxes or strategic security, but for the sake of the environment. When "the true cost of our self-declared modern, connected, and green world" is literally brought home, we will "make astounding environmental progress and wind back our rampant consumption".
It is hard to know what to make of this argument. Does Pitron really believe opening mines in France would help to ameliorate the ecological crisis of the planet? Or could it be his real agenda has been nationalist and protectionist all along?