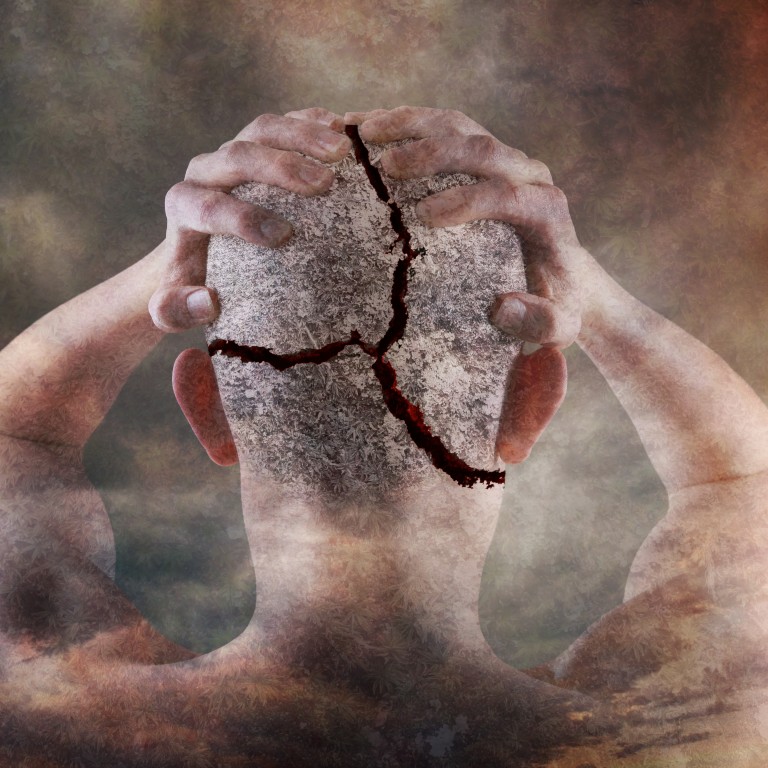 In Heavy Light, Horatio Clare chronicles his 'journey through madness' and how he emerged from it
Writer Horatio Clare writes lucidly, fluently and honestly about his mental health issues and the treatment he received for them
He shines a light on attitudes to mental health in Britain, the US and beyond
Heavy Light: A Journey Through Madness, Mania and Healing
by Horatio Clare
Chatto & Windus
Horatio Clare is by no means the first author to write about what it's like to go barmy. Evelyn Waugh, propelled into a series of delusions by a cocktail of drugs and alcohol, recorded his experiences in The Ordeal of Gilbert Pinfold. More recently, Kingsley Amis – having reluctantly had to give up drink after breaking a leg – suffered multiple hallucinations, which provided material for the chapter A Peep Round the Twist in his 1991 memoirs.
Lucid, fluent, utterly unembarrassed and writing with the immediacy of a crash survivor, Clare takes the genre a step further in Heavy Light, which could also be titled A Portrait of the Artist as a Mad Man. It's a forensic, yet tender account of his plummet into insanity, treatment at the – frequently gentle – hands of the government health service, and eventual redemption.
More than this, he shines a light on attitudes to the mentally ill, not just in his native Britain but also in the US and other parts of the world, and suggests a simple solution. It's a sad, uplifting, timely book – given the spike in mental health problems caused by Covid-19.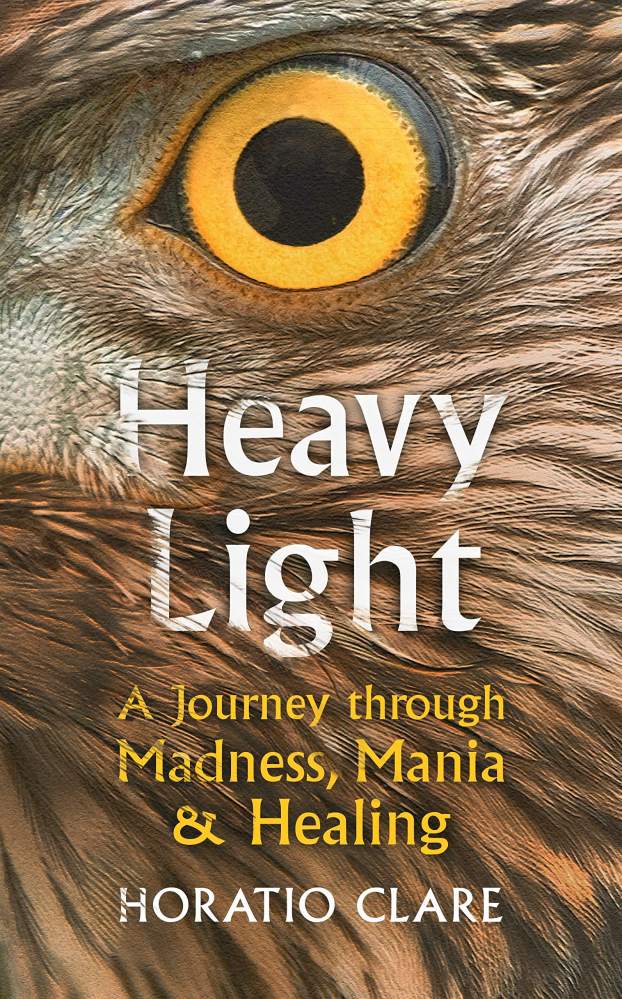 The cautionary tale starts in 2018, when Clare, his partner Rebecca and two children are bound for a skiing holiday in Italy. Overworked from writing, teaching and presenting radio programmes, and thrown off kilter by a surfeit of cannabis, Clare falls prey to his demons, imagining his family is being tracked by shadowy secret agents and diligently scouting the resort for concealed ordnance and potential snipers. But for the haunting reality, this could almost be an extended comic anecdote.
Back in Britain, matters take a turn for the worse until the point where Clare believes that he is simultaneously engaged to Kylie Minogue and involved in "a secret worldwide effort to bring about universal change, on pain of planetary destruction by aliens". Finally, after being found cavorting naked on top of a Land Rover in the middle of the night, he is – to employ the standard euphemism – taken into care.
At this point the tone of Heavy Light shifts, as Clare's focus tracks away from his immediate problems to those affecting his fellow inmates. In many cases, like the author, they have been laid low by marijuana, particularly the more potent version known as skunk. As often as not they are bright, engaging and talented, but simply ensnared by a situation and a health care system beyond their comprehension or control.
From the start, Clare is largely admiring of the staff who tend and care for him yet suspicious of the drugs they prescribe, and over the following three weeks argues cogently for his release.
Taking into account a family history of mental problems – his father suffered from depression and his sister committed suicide – the eventual conclusion is that Clare suffers from cyclothymia, an amalgam of severe depression and hypomania.
Having secured his freedom, he tentatively reunites with his family and makes the potentially foolhardy decision to stop taking the "chemical pinball", concealing the fact from Rebecca, who views his medication as the family's chief route to salvation.
Once back on his feet, greatly boosted by empathetic psychotherapy and driven by unwavering curiosity, he set out to examine the modus operandi of mental health care, talking to first responders – a police officer reveals the force receives no formal training to help deal with the acute mental health crisis – and the social worker who ordered his incarceration, who laments the paucity of staff and resources, and adds chillingly: "Admissions are up year-on-year."
Most importantly, Clare meets a psychiatrist who suggests that rather than mood-stabilising drugs the secret of successful treatment most probably lies in "social prescribing", that is exercising, taking up hobbies and enjoying nature. The same psychiatrist also points out that the developing world – where society is more closely knit and supportive – is better at handling psychoses than the West.
Clare's discoveries lead him to examine the role of Big Pharma, deciding that the mantra of "let them eat Prozac" has produced a deeply imperfect yet extraordinarily profitable system in urgent need of reform. What should replace it?
Clare's solution is straightforward: "Identify the harmful thought patterns, address the underlying trauma, remove the cannabis, establish positive strategies – sleep, exercise, diary management, honest relationships – and what do you get? You get me."