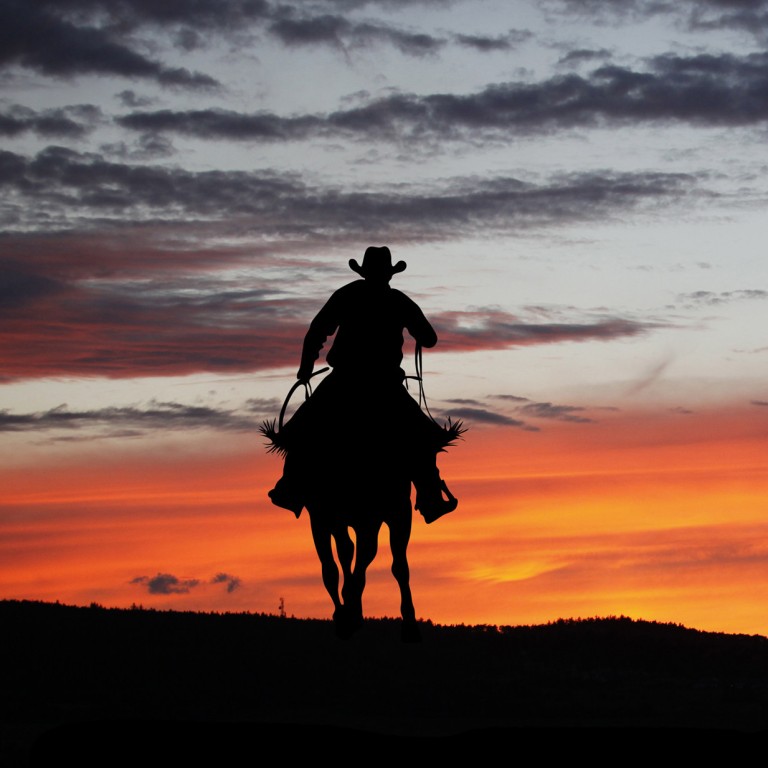 Beijing-born Tom Lin on the gunslinging Chinese anti-hero of his Western debut novel The Thousand Crimes of Ming Tsu
Lin, a 25-year-old English PhD student, says he wanted to create a character through which he could narratively place himself in the history of America
The result is Ming Tsu, a vengeful Chinese outlaw in the American West, and a book whose descriptive writing has been likened to that of Cormac McCarthy
The Thousand Crimes of Ming Tsu by Tom Lin, pub. Little, Brown and Co
Everyone knows how the West was won. Brave white settlers conquered a vast, hostile territory, California dreamin' all the way to the ocean. Other brave white pioneers – cowboys – supervised security arrangements, weeding out bad elements among their number and obliterating savage natives; and still other brave white visionaries risked severe backache panning for gold while their infrastructure-minded comrades toiled in the searing sun to build the railroad.
And from the throng emerged one of American culture's most resilient champions: the lone gunslinger, the cowboy's cowboy, honourable, decent and a decidedly pale-faced arbiter in all disputes. Although of course it wasn't really like that.
Any "victory" against the West was achieved by an unknowable concoction of heroes, villains and misfits of various nationalities, creeds, races and colours, even if only one shade took all the credit. Which is where author Tom Lin comes in with his debut novel, The Thousand Crimes of Ming Tsu. Subverting the usual thrust of Wild West stories, Lin makes ruthless Chinese-American outlaw Ming the anti-hero, dispensing vengeance-flavoured justice to those who, in traditional Westerns, are lionised no matter how vicious or racist: sheriffs, judges, bounty hunters, railroad tycoons and their foremen.
These are the people who rendered Ming an outlaw, so it makes sense that Lin (while not on any sort of anti-white crusade) wastes little sympathy on them, however gruesomely each is dispatched from Ming's hit list. And behind all the bloodshed lurks a question: what does it take to be American?
"I don't know if I have the answer to that question of Americanness," admits Lin during a video call from his home in Davis, California. "Where I'm coming down is on the sense that the American identity is holographic: it appears only when you look at it from a certain angle and when certain objects and characteristics are collated in a particular way.
"The American identity names a set of characteristics, beliefs and exclusions, rather than the ability to achieve an apple pie-and-baseball kind of Americanness. It is a difficult thing to realise or discover – because it is much harder than baking an apple pie or learning how to play baseball. It requires a kind of self-making of the highest order, which is exhausting."
Has the book helped the Ming-Lin philosophical quest? "Absolutely, yes," says Lin. "One of the reasons for the book was that I wanted to write this cool, swash­buckling American Western but have someone at the centre of it I could relate to – narratively placing myself in this history of America and putting myself back through that history. It was a recuperative process."
But might that process now, ironically, lead to accusations of denial of his ethnicity? "If there's anyone who'll accuse me of being insufficiently Chinese it's my family," says Lin, who left Beijing with his parents aged two, for Sydney, Australia, before moving to New York aged four. "When I visit them in China I also get clocked right away by cab drivers, by anyone on the street, like when I'm buying a coffee, because my accent isn't up to snuff.
"But being Chinese is not something I get to step away from in America – it's all over my face. A couple of times a year someone will tell me that I speak very good English and I don't think that will ever stop. It's a cultural duality I'm working towards, a new identity that is firmly both Chinese and American."
Lin's depictions of 1860s California, Utah and Nevada have drawn comparisons with those of master practitioner Cormac McCarthy: a welcome critical reaction. "I love McCarthy, his writing is so structured, beautiful and dense," says Lin, 25, who is pursuing an English literature PhD at the University of California, Davis. "So I'm really honoured and flattered. It's an echoing of the landscape, the way the desert makes you feel and talk when walking around. We're both responding to that impetus, that magic in the desert."
Meticulous descrip­tions of everything from campfire scenes by moonlight to the workings of revolvers betray plenty of research done in the field, and Lin admits, "I did camp out a bunch of times and I'm decent at making a campfire. I research best by touching things and being places. I've never fired a revolver, like Ming has, but I did find myself in a roadside gift shop. That's the interesting thing about Westerns: people are still so into them that there are these traces of Western history.
"So I messed around with this replica of the gun that Ming would have had – a Remington Model 1858 – and toyed with buying it, but it was US$300, so I just took a lot of notes and called it a day. They were quite patient with me at the counter."
On his score-settling travels, Ming falls in with the disenfranchised, marginalised cast and crew of what would once have been called a freak show. Their outlandish skills have seen them "processed into enter­tainment and spectacle for the benefit of others and not given any agency to effect change", Lin explains.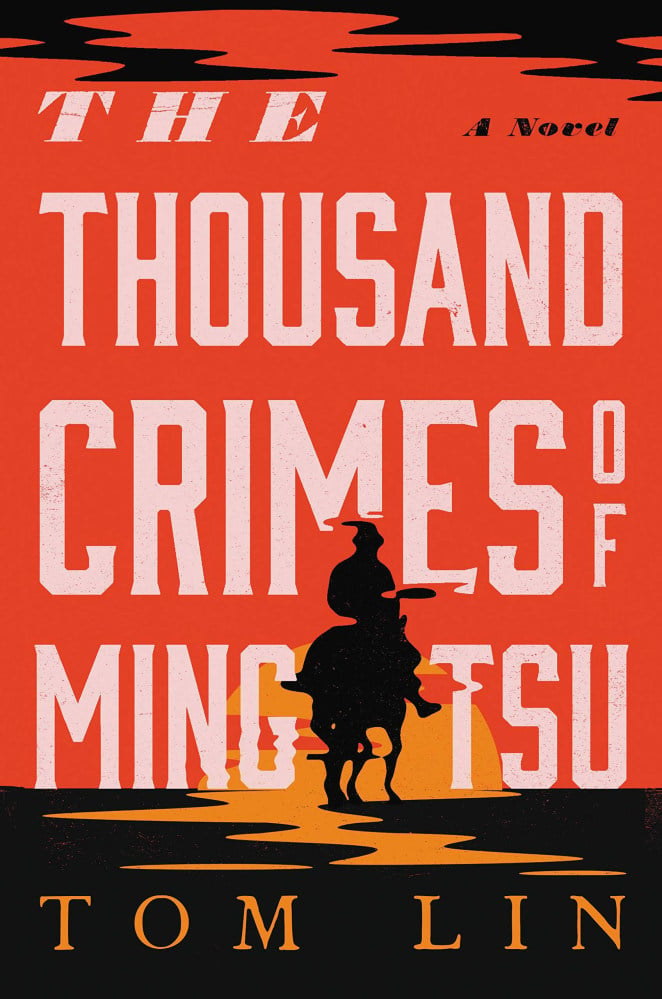 They possess the sort of abilities that in a genre-bending universe would support a superhero film franchise. And inevitably, what crops up is the possible optioning of the novel, written in short chapters Lin refers to as "scenes".
So is Ming hero or anti-hero?
"It's complicated, as with real people. The motivations are understandable but the actions are inexcusable. There is tension between the reasons Ming does something and the visceral reality and gore of his actually doing it," says Lin. "He is troubled by his morality and has to grapple with that; each time it becomes harder for him to kill and not to have it trouble him. He has to answer to a litany of obligations and places he has to be; and going through that process he begins to confront what it means to be on that path."
If Quentin Tarantino doesn't have Lin's number already, he soon will.