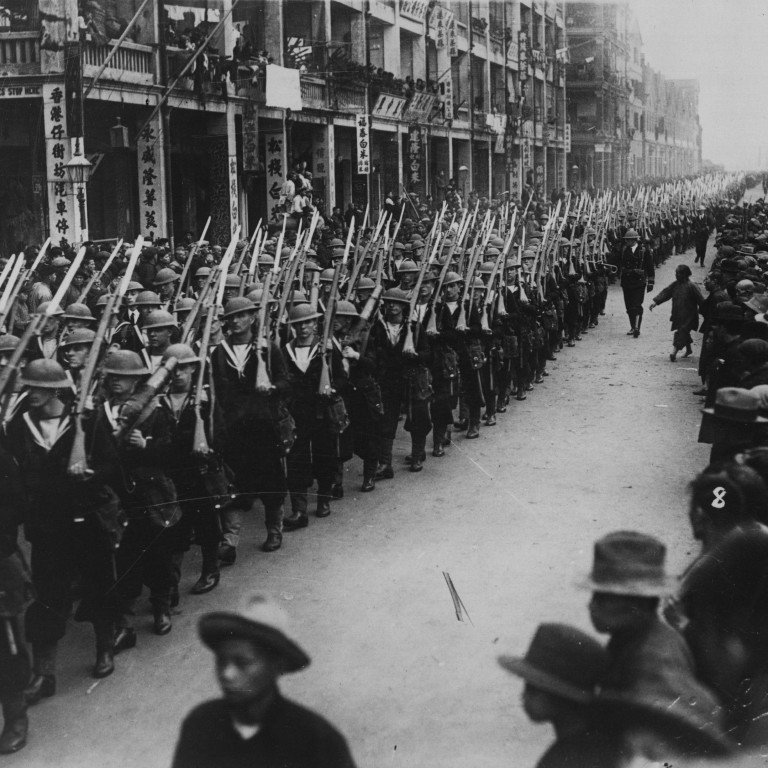 Review
A compelling history of a traditional Chinese family in an era of upheaval, House of Kwa transports the reader from Beijing to wartime Hong Kong, Melbourne and Perth
Mimi Kwa's grandfather absconded at the turn of the last century with his father's fourth wife and wed two others; between them they bore him over 30 children
She was born into racism and a troubled home in 1970s Perth, Australia, but overcame both, helped by visits to her Hong Kong aunties
House of Kwa by Mimi Kwa, pub. ABC Books
At the end of the 19th century, the 16-year-old Ying Kam, embittered that he was not allowed to marry, absconded from the Kwa family household in Beijing with silver taels, rolls of silk and his father's fourth wife.
Thus begins the story of House of Kwa, by Mimi Kwa, an Australian broadcaster and granddaughter of Ying Kam. This memoir follows her family's course through the 20th century, in a lively and engaging, if not always historically accurate manner.
Ying Kam arrives in Swatow with a few samples of silk from which he builds a large and respected business. The basis is silk, but it seems there are richer pickings: "Opium to relieve a peasant's long day slaving for landowners, as well as for an elite bothered by the stresses of managing peasants. Opium for children and wives. Opium for teachers, officials and holy men. It is the shame of a greatly artistic and deeply spiritual people now living in a country sedated."
However, his stolen bride is infertile. On a shaman's advice, they adopt their first son, after which his wife produces a series of children. Unsatisfied, Ying Kam marries twice more, to father 32 live-born babies. The last of these, Francis Kwa Tak Lau, is father to Mimi.
Ahead of the invading Japanese, Ying Kam, leaving behind his first wife in Swatow, takes his second and third wives and their children to Hong Kong. During the Japanese occupation (1941-45), the Kwa house, behind Whampoa Dockyards, is largely undamaged but the deprivation and forced collaboration of war take their toll.
Although the family evades the worst of the brutality, the children lose years of education. Francis risks his life smuggling rice, and his three sisters, Theresa, Clara and Mary, are prisoners in their own home to avoid rape or worse by the occupiers.
In the 1950s, Francis immigrates to Melbourne, Australia. He prospers, moves to Perth, marries – "Awkward photos take place against timber-panelled walls, in a home reception atmosphere that is forced and tense, perfectly befitting the shotgun nuptials" – and Mimi is born.
Mimi's upbringing is in the white Australia of Perth. Problems, among them being regularly insulted as a "smackhead" or "dishpan" (both allusions to her flat-nosed Asian features), being made to work long hours at her father's backpacker hostel, her mother's untreated paranoid schizophrenia, and parents' separation, lead to substance abuse and worse.
But all is not bleak. Mimi has loving maternal grandparents, and spends her summers in Hong Kong with her three aunties. Although she works hard, she writes, "I never know what life-changing lesson a day at the biggest youth hostel in the Southern Hemisphere will teach me. There's constant excitement and abandonment, new friends coming and going, and promises of postcards and staying in touch.
"I grow accustomed to getting close and letting go, but I long to be normal like my private school meat-and-three-veg friends. They think my life is exciting, but all I want is theirs."
Of the three aunties, Mimi is closest to Theresa, the first Chinese stewardess re­cruited by the British Overseas Airways Corporation: "'Make sure you always use your manners and always speak English,' Theresa emphasises, speaking in Cantonese." Theresa lives the high life and is quite wealthy by her death, in the early 2000s; the ensuing battle between father and daughter around her estate precipitates the final part of the book.
Mimi was born in 1974, and everything up to that point is recounted with a somewhat fictional glow: there are good guys and bad guys, conflicts and run-ins. Yet there are also plain gaps in the story, and occasional wrong "facts" – when Ying Kam briefly visits Hong Kong for the first time, in 1900, we are told it was "two years under British rule", a mistake reiterated when the handover is mentioned as being after 99 years.
Vinyl records arrive in the Kwa house during the Japanese occupation, despite vinyl records being introduced in the United States only in the late 1940s. And although Aunty Theresa has a Filipino maid in the 1970s, mainland China was the main source of helpers in that era, contrary to Mimi's account.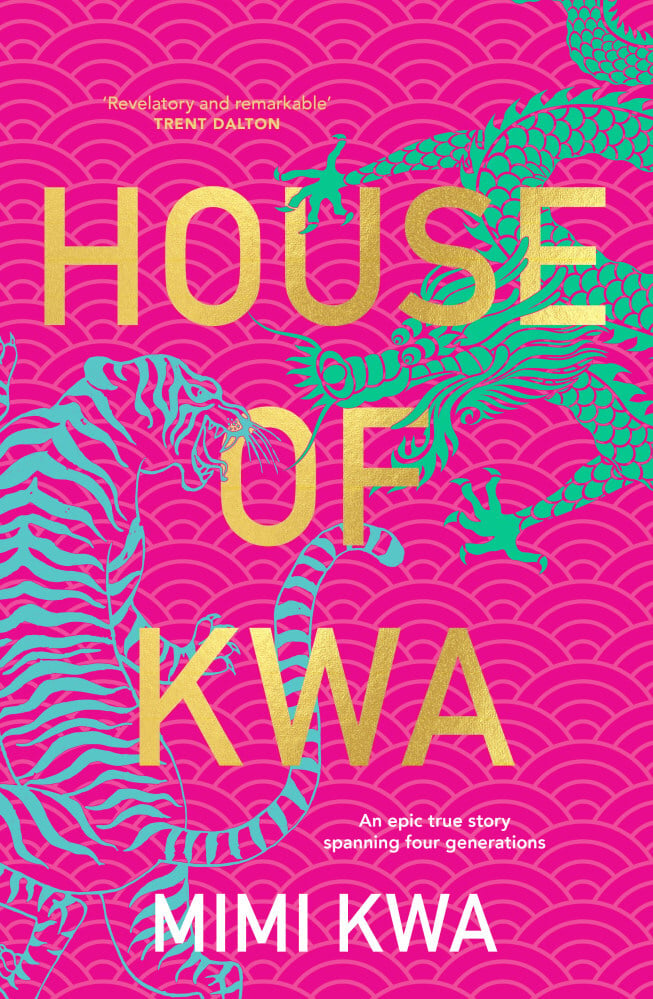 These are minor gripes. This is a charming and compelling story, an insight into a deeply traditional Chinese family in times when China was undergoing internally and externally induced upheaval. Ying Kam's wives had bound feet and did as they were told; of his daughters, Theresa was a socialite, and Clara, Mary and Francis all took foreign spouses.
Mimi Kwa herself overcame the casual racism of 1970s Australia, a broken home and early-life trauma to become a journalist, presenter and broadcaster, and happily married mother to four – while remaining a Kwa to her core.