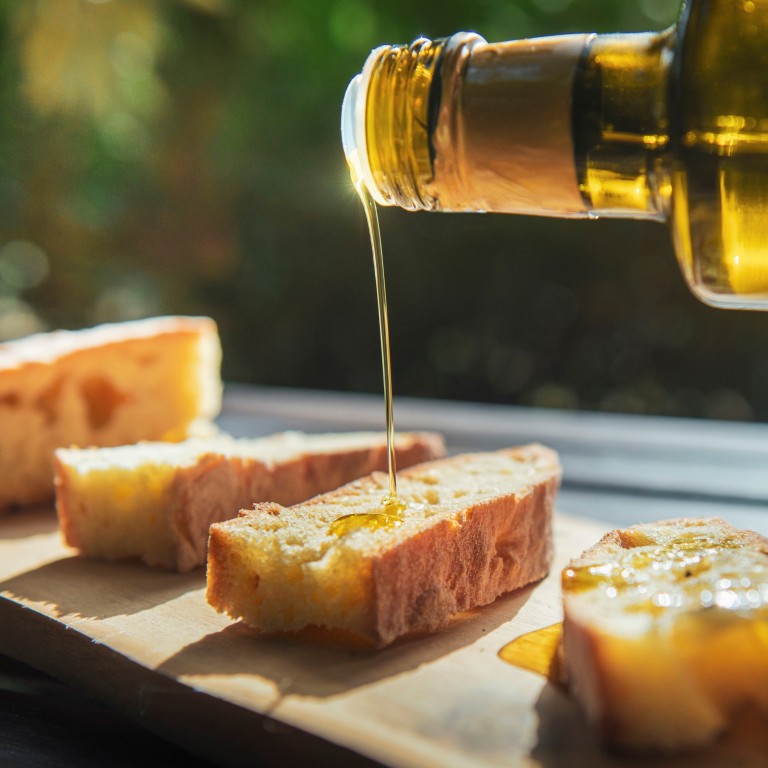 Review
How knock-off olive oil kills, fish are faked and Americans saved pie from the British
In 'The Secret History of Food', author Matt Siegel packs the pages with true, sometimes horrifying stories about what we eat
He mocks Britons' love of pie, despite its historically 'nightmarish' contents, while saying US food labelling is so opaque as to be meaningless
The Secret History of Food: Strange but True Stories About the Origins of Everything We Eat by Matt Siegel, pub. Ecco
For someone who knows two things about food: a) that it comes in a can and b) that it may be eaten, reading The Secret History of Food was a journey of self-discovery – from caveman to pie-munching imperialist via a fast-food dalliance and an unwavering appreciation of ice cream.
Food and beverage consultant and ex-professor of English Matt Siegel begins his meticulously researched, wittily offhand and often mortifying study of the stuff with which we mindlessly stuff our faces with a variation on the theme of the familiar aphorism "you are what you eat".
This is rendered in the words of 18th century, French fellow food writer Jean Anthelme Brillat-Savarin, who wrote: "Tell me what you eat, and I shall tell you what you are." (And even if he hadn't written it, his place in gastronomic history would still have been assured because he has a cheese named after him.)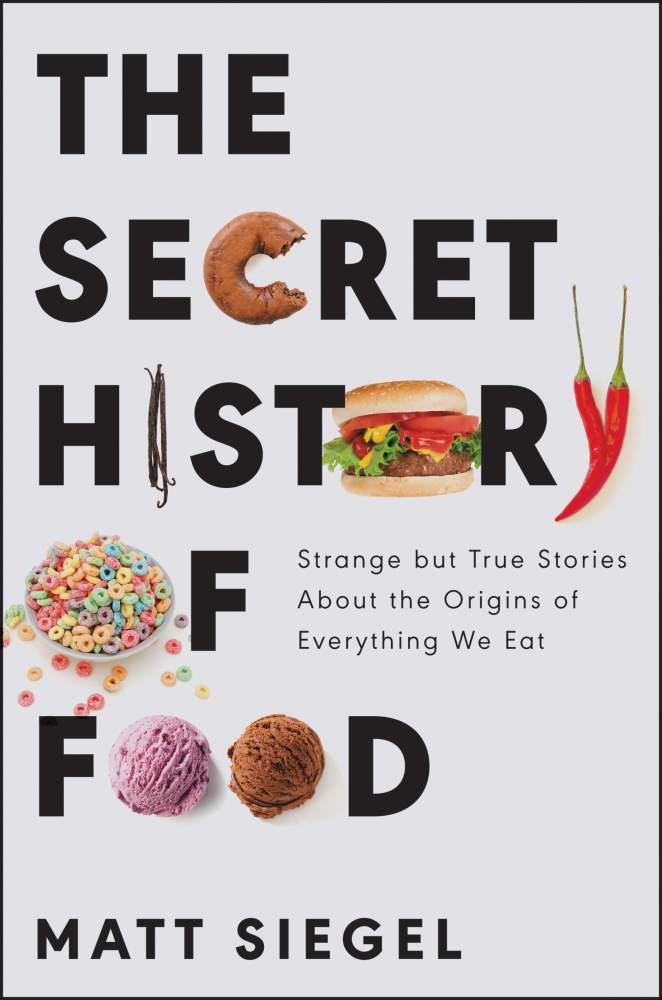 So please allow me to introduce myself: I'm dimethyl­­polysiloxane, silicon dioxide, Solanum lycopersicum, potassium sorbate, nordihydrocapsaicin and innumerable other inscrutable menu items or ingredients, most bewildering, many downright menacing. And now brought to one's attention by an author who could be on a mission to improve food standards, at least in the United States and Europe, which provide much of his enlightening material.
First, then, the bad news. That rude-health-inducing olive oil in your frying pan may not be, writes Siegel, and might not even be olive-related. Rampant olive oil counterfeiting (dating back centuries) has in recent decades killed or paralysed thousands of diners who were happily consuming machine oil or industrial lubricants.
Fish fakery is another profitable business, Siegel noting the widespread practice of taking some handy (and relatively cheap) species of fish and selling it as tuna, snapper or salmon. Which may spoil your lunch, but will be less injurious than the passing off, in Chicago in 2007, of potentially lethal pufferfish as monkfish.
The watering down of "meats, vegetables (both 'fresh' and canned), honey and fruit juice" is a common ruse and another by which we've been chronically conned. And it is unlikely that that will change soon: food labelling is so opaque as to be meaningless, while the United States Food and Drug Administration is so overstretched and underfunded that "we're basically on the honour system".
But crooks constitute only a small part of Secret History, because any history of food must also be a sprawling portrait of our species, eating being central to everything we do. So Siegel serves an entertaining feast of titbits and anecdotes, explaining, among much else, the reasons behind why we eat what we do, how consumption and physiological tastes have changed and how marketing and (re)branding dictate choice.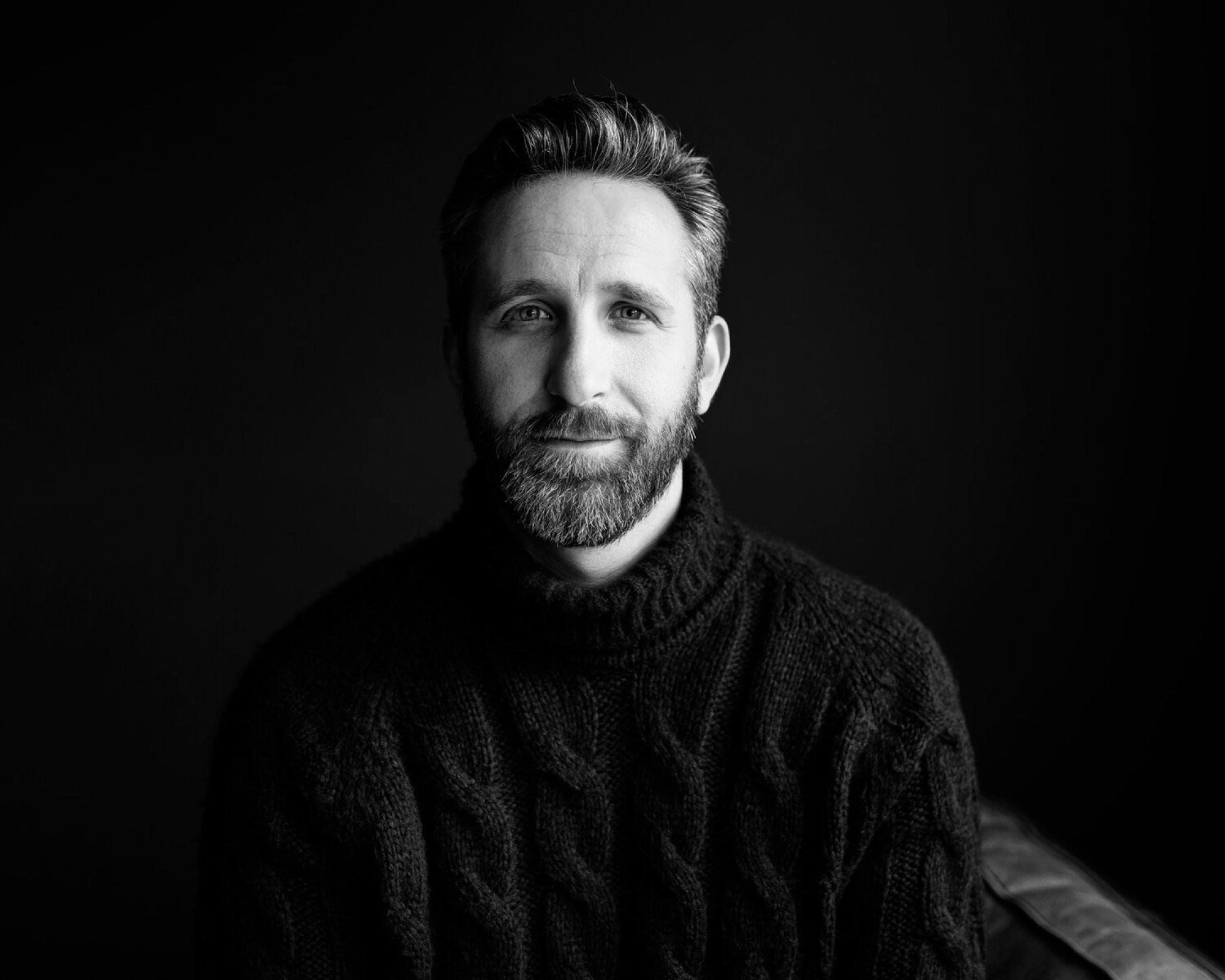 The oily cod previously known as the Patagonian toothfish, he writes, was so unpopular that fishermen would habitually throw it back; its luck ran out with its 1994 reboot as Chilean sea bass, which is now overfished. The deep-sea perch known as orange roughy (also threatened) formerly delighted in the name slimehead; and sushi staple uni (or sea urchin) was once called whore's eggs.
In 1974, meanwhile, reflecting a social "quest for individuality amid governmental mistrust", Burger King built an advertising campaign on the radical notion of burger customisation, helping customers feel liberated and empowered if they decided to double the pickles but hold the lettuce.
And if you've ever pondered coriander's olfactory relation to soap and "bug-infested bedclothes"; why we decided, perhaps two million years ago, to burn raw meat in small fires; how eating "soft, energy-efficient foods" changed the shape of our heads and stomachs; the sexual significance of bread; why fiery chillies are popular in hot climates such as that of southern Asia; the role of beehives in warfare (and why it's a bad idea to call your significant other "honey"); how ice cream licked Communism; and why Pope Gregory I reckoned that sacrificing animals to the devil was heinous, but butchering them for Christ was perfectly acceptable, you might reasonably consider Siegel's absorbing musings the whole enchilada of culinary intrigue.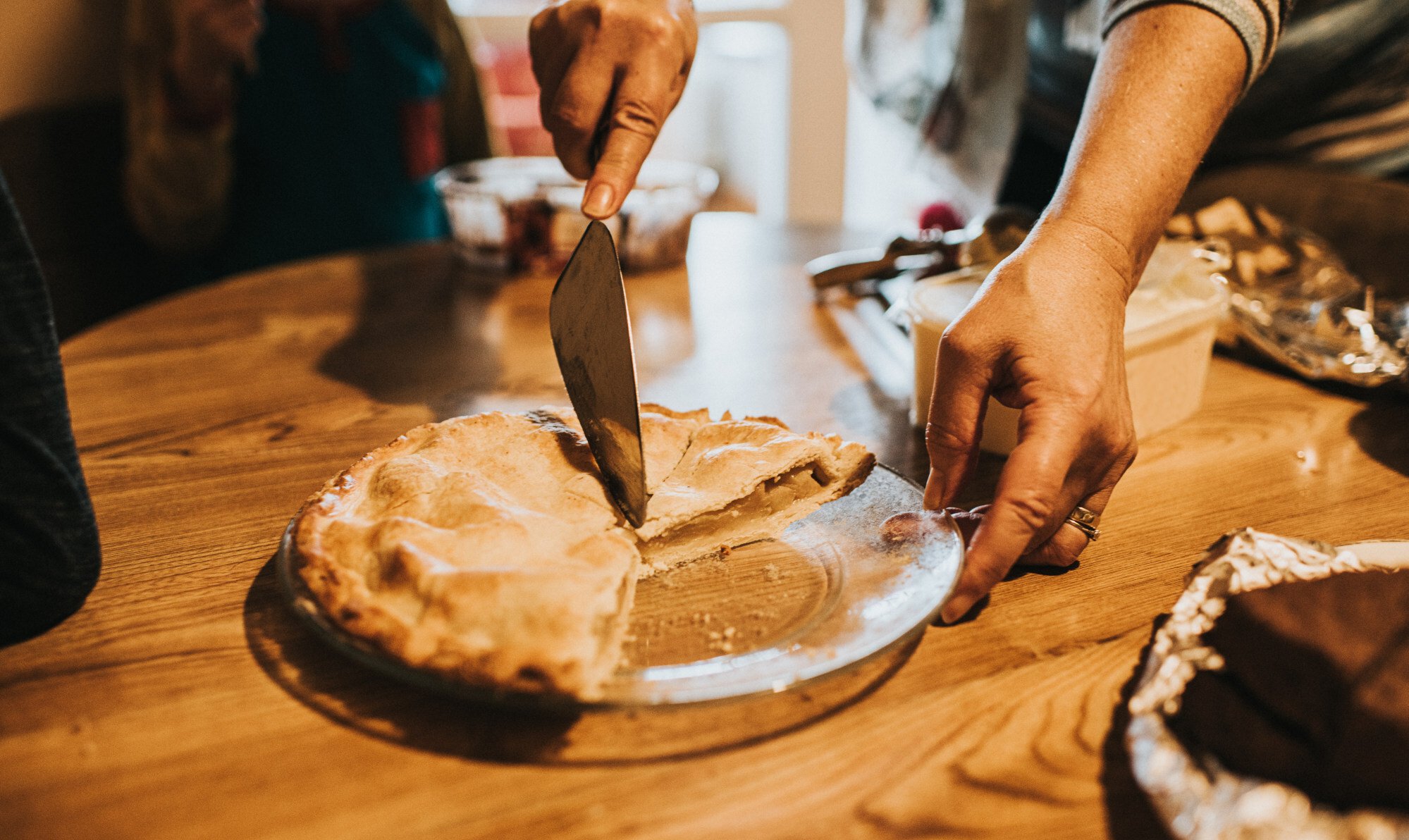 This liberally mixed broth does have its omissions, however. Vegetarianism is off the menu and a laboured, if impish, attack on British cooking seems to equate the British with the English – a conflation sure to delight the Scots, Welsh and Irish.
Siegel mocks Britons' apparent love of pie, despite its historically "nightmarish" contents and impenetrable crusts, yet shows how it was gallantly rescued and transformed (using apples, of course) into "the ultimate symbol […] of American independence". (Such musings are not followed by any consideration of, for example, today's need for double-width airline seats.)
He does admit, with a rueful shake of the head and a possible rumbling in the guts, that (quoting Michael Symons), "three million years of human development […] have led to this […] We have ended with McDonald's". (But the good news is that we now have "more than fifty types of Oreos [excluding] hot chicken wing and wasabi [flavours] in China".)
Beyond its endless mining of fascinating facts, that Secret History can be a sobering read is reiterated when, for example, you realise you probably also consist of the remnants of "methylmercury, polychlorinated biphenyls, parasites, agricultural pesticides, microplastics and toxic algal blooms". Food, whichever way you slice it, can seriously damage your health.