Art
Get more with myNEWS
A personalised news feed of stories that matter to you
Learn more
Why painters can't wear Crocs at work, and Jackson Pollock's spotless shoes: author Charlie Porter on getting closer to artists by talking about how they dress
A photograph of artist Agnes Martin in quilted jacket and trousers – 'garments of supreme function and beauty' – so intrigued a fashion writer he penned a book
Charlie Porter has collected a mass of detail about what artists wore from head to toe, and says talking about their clothing 'brings us closer' to them
What Artists Wear by Charlie Porter, pub. Penguin Random House
In 2015, London's Tate Modern held a retrospective of the American artist Agnes Martin, who had died in 2004. The catalogue included a 1960 photo by Alexander Liberman of Martin at work in her New York studio. She is perched on a ladder in quilted jacket and trousers.
"They are garments of supreme function and beauty," Charlie Porter writes in his book, What Artists Wear. "The quilting makes a grid. Her hair is kept out of the way in a plait, which itself makes a grid. There is the grid of the bricks on the wall."
Martin is known for her grid paintings. Porter, then a fashion journalist who also wrote about art, was so intrigued by the connection between her utilitarian clothing and what she was creating that he wrote a newspaper article about it. Then he began to explore the concept more widely. He found that many artists, who disliked analysing their work, revealed more about it – and themselves – when they talked about what they wore. His book is the enthusiastic result.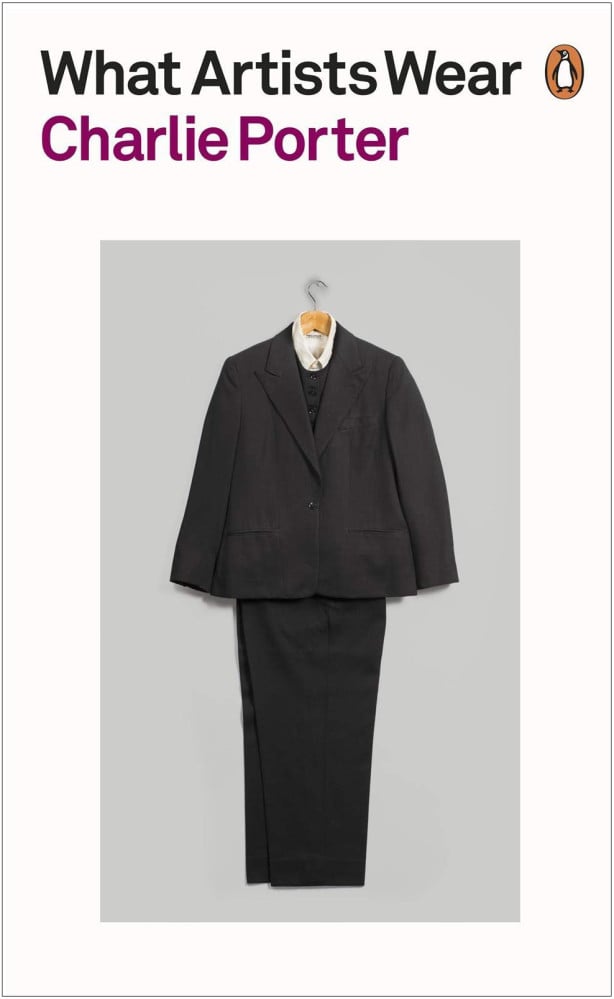 Porter dates the year a garment became art to 1913, when the French artist Sonia Delaunay made – and wore – the Simultaneous Dress. (The French poet Guillaume Apollinaire described it as "a living painting".) With more than a century of subsequent activity to choose from, he leaps between artists with unflagging delight. Occasionally, the reader has to take a break from the Ohmygods and breathless passion; at one point Porter himself writes, solicitously, "Let's get some air …"
In the process, he amasses some artistic gems and, just as crucially, photographs. One sequence shows the French-American artist Louise Bourgeois wearing Chanel in 1924, aged 13; then one of her own sculptures, Avenza, in 1975; and finally, in 2005, when she is 93, in a pale Helmut Lang sheepskin coat, originally modelled on the catwalk by Stephanie Seymour. Bourgeois looks enfolded within the Lang voluptuousness, as if it's a late-life antidote to the white coat upon which she embroidered "The cold of anxiety is very real," part of her 1996 sculpture Cell (Clothes).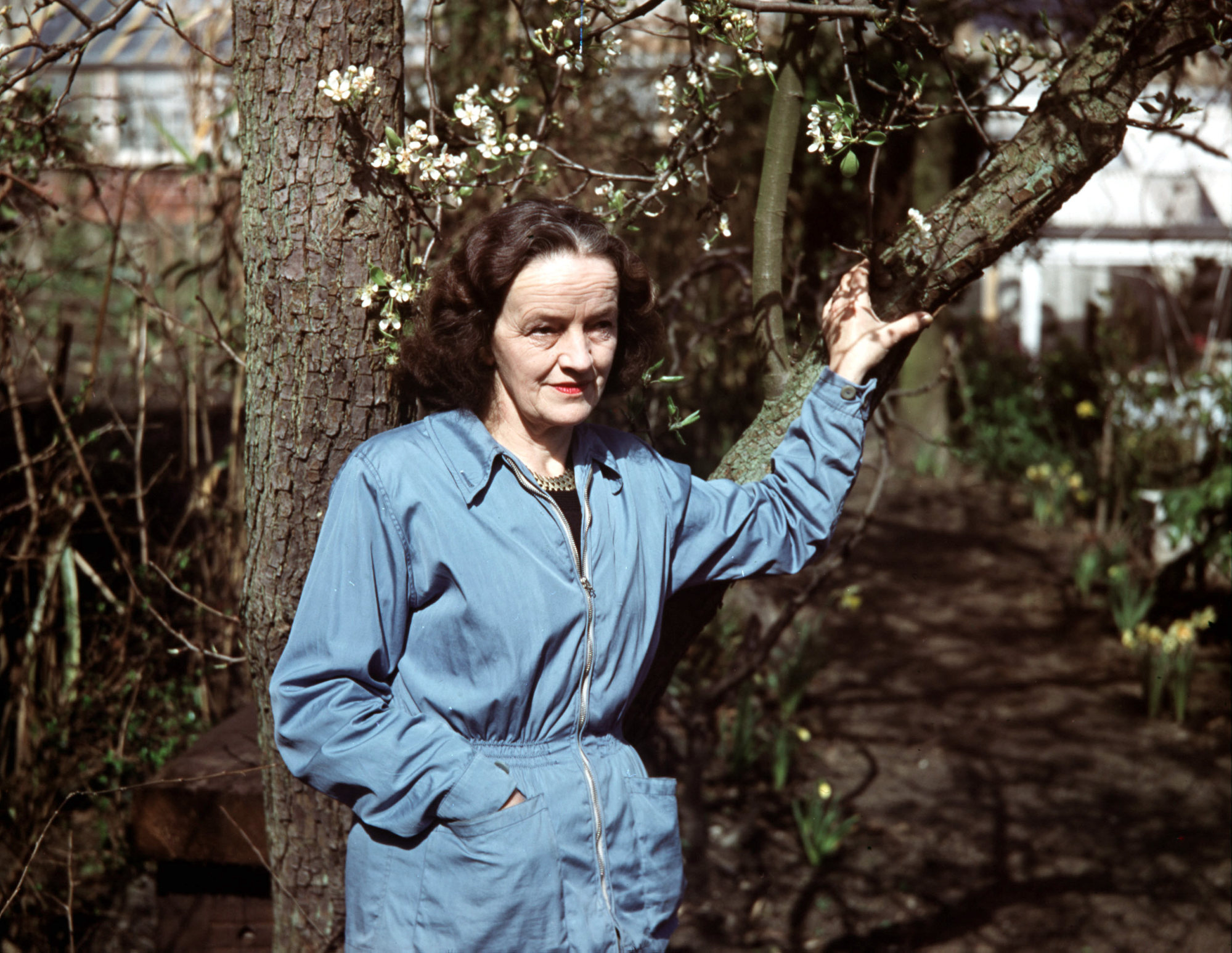 British sculptor Barbara Hepworth wore (highly photogenic) smocks and flying suits as she conjured shape from stone. Porter quotes from a letter she wrote to a friend about the importance of clothes during World War II: "We have to evolve some personal style that is an inspiration to ourselves. Inspiration is a necessity, otherwise one is overcome by tiredness."
During the same war but on the other side, the German artist Joseph Beuys survived his dive-bomber's crash and had a metal plate inserted in his skull. He, too, sought protection from the cold and wore a felt hat for the rest of his life. It contributed to his belief in shamanism. "This hat," stated Beuys, "represents another kind of head and functions like another personality."
Porter's gaze ranges from head to toe. There is a terrific photo of the American-born British artist Chantal Joffe's felt Birkenstocks so encrusted with paint they look melded with the floor. (Joffe would like to wear Crocs in her studio but, alas, the paint gets in the holes.) Somewhat counter-intuitively, the American painter Jackson Pollock's shoes are spotless; apparently, he dripped and flicked away from his body. It is the footwear of his wife, Lee Krasner, that's splattered.
Gilbert & George write to Porter about their suits, locally tailored by "outsiders" in London's Spitalfields: "1st, we had Jewish tailors. then [sic] we had a Cyprus tailor. Now we have a TIBETAN."
Porter visits the recreation of Irish-born British painter
Francis Bacon
's London studio, now in Dublin's Hugh Lane Gallery, to bear witness to his daubed dressing gown, trousers and jumper, slung on a chair. Bacon, a controlling individual, wore them only while he worked. When he had finished, he changed. For the American artist Cindy Sherman, it's the opposite: the clothes only bear the imprint of art while she is wearing them. She doesn't keep them unless they can be reused.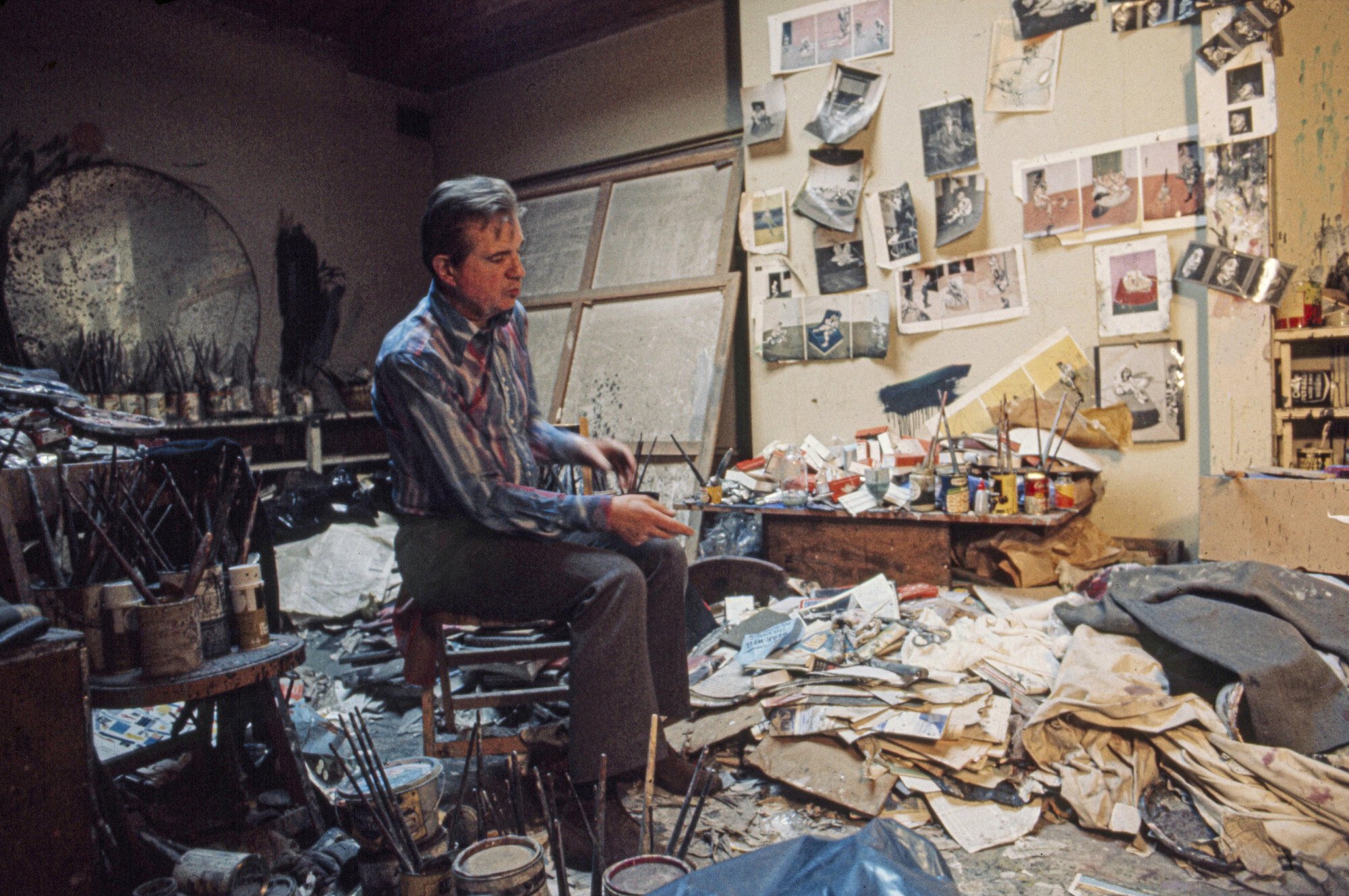 There is much more, including a photo of the Bloomsbury Group's Duncan Grant, aged about 90, clad in a tracksuit. The impression is of a highly passionate magpie collecting interesting aspects about what artists wore, then stitching them together. Is that a fair summation?
"That's a really, really lovely way of looking at it," says Porter, not a half-hearted man either on the page or at the end of a Zoom call. "I'm trying to work out if I did that consciously … I certainly think I was finding out things that I hadn't thought about. I remember looking at the Agnes Martin photo in the catalogue and being so struck by how modern it looked.
"We lessen an artist and their work if we only talk about their market value or status. By talking about clothing – the most common thing – it brings us closer."
Curious that Porter should use the word "consciously" about himself. It is certainly in keeping with a subconscious influence at work for some of the artists. Hepworth, in her letter, adds an apologetic note about her clothing train of thought ("This all sounds a bit silly"); and when Porter visits Caroline Tisdall, Beuys' travel companion and a former art critic for The Guardian, you sense she is initially hesitant but is prepared to be won over.
"Your thing about clothing is interesting," she says, after an hour's chat, "because it makes him [Beuys] different from you and me. At a very basic level. Or a very profound level."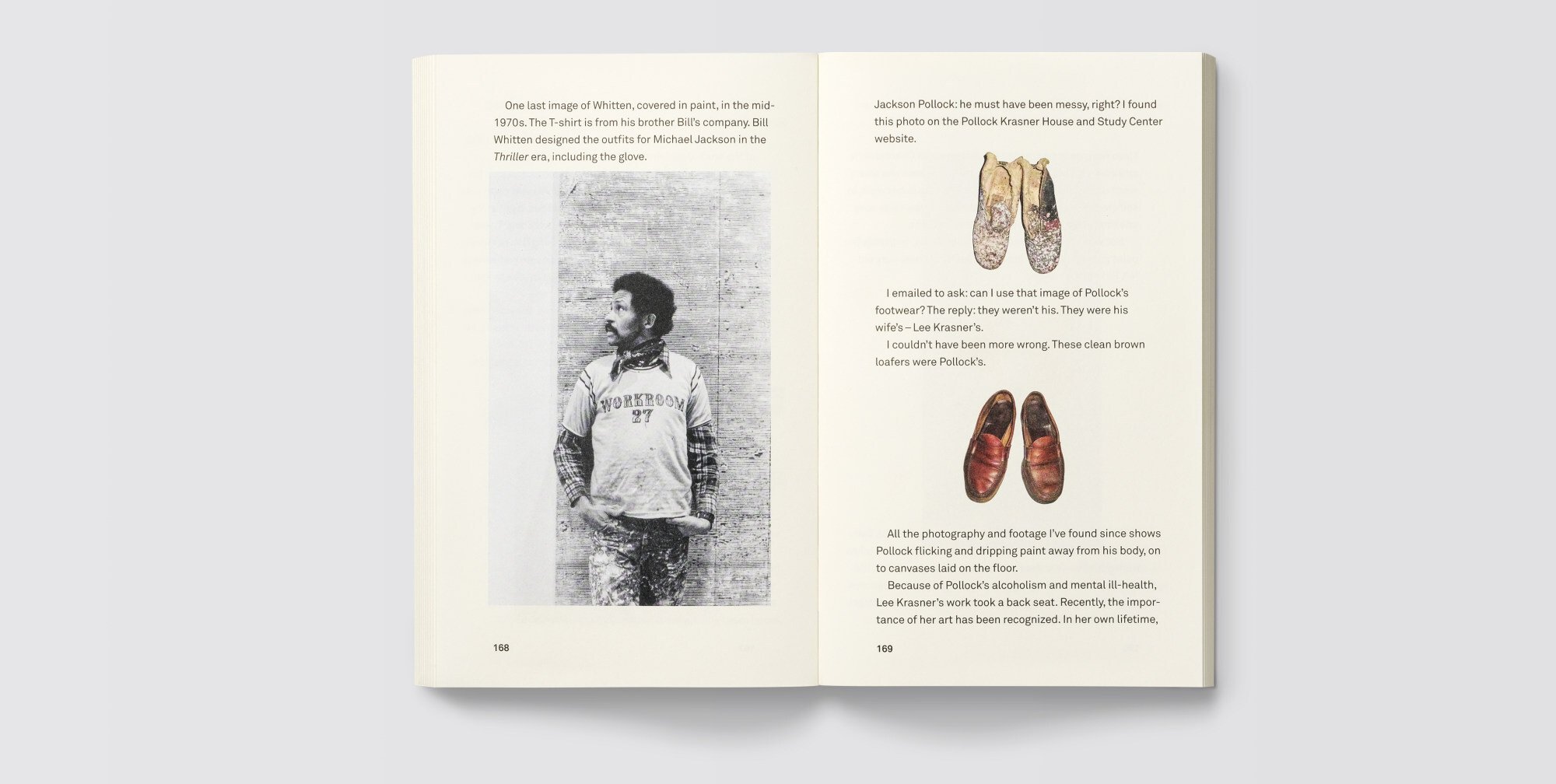 Occasionally, the seams are overstretched. Beuys, who wore Levi's, was born in 1921, "seven years before Andy Warhol, a fellow Levi's wearer". Porter goes on to write that the two artists would collaborate in later life; it probably was not because of their jeans.
Some younger artists in the book, canny in the ways of social media, are overly glib in connecting clothes and content. Porter, who hopes for an intergenerational readership, is understanding: "You have to give them the space – not to constrain them and to allow for the chance that they might change."
By contrast, the American artist Richard Tuttle, who wore a silk-screened work called Pants in 1978 and has never done anything similar again, says in an email exchange that he is "as ambiguous about dress as about everything else". Porter writes, cheerfully, "His words were indeed sometimes ambiguous and to me this is glorious."
When he was a fashion journalist he had, rightly, scorned such email interviews. ("You know the PR's written it.") One of the joys of this enterprise, he says, has been discovering the form's possibility for thoughtful exchange.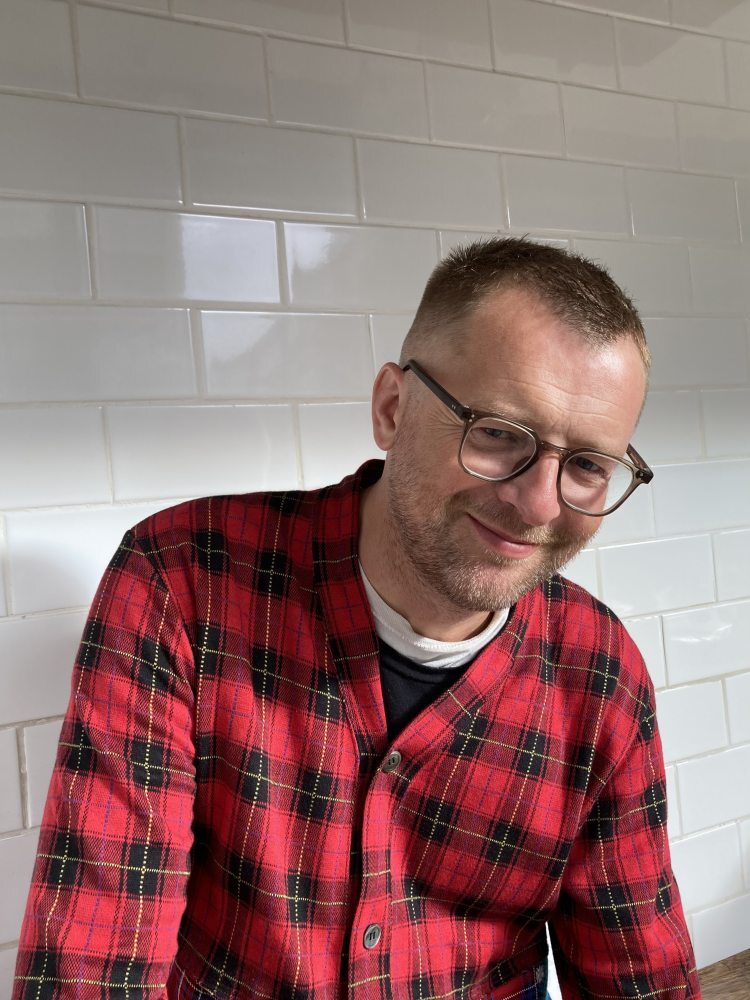 "I'd be in the British Library researching and an email would come from [British artist] Sarah Lucas with a new idea – we had a conversation over a long period – and it would affect everything else." After this Zoom call, he sends a summation email: "The intention was for the book to be working on different levels for different people all at the same time and to often do so invisibly – again, the subconscious and conscious."
Has he created a work of art? Porter – who, for the record, is wearing a white Celine shirt – laughs. "No! I don't have any aspirations to use that word. I always defer to Rei Kawakubo and she says, 'It's not art, it's fashion.' It's a book, it's not trying to be something else."