Art
Get more with myNEWS
A personalised news feed of stories that matter to you
Learn more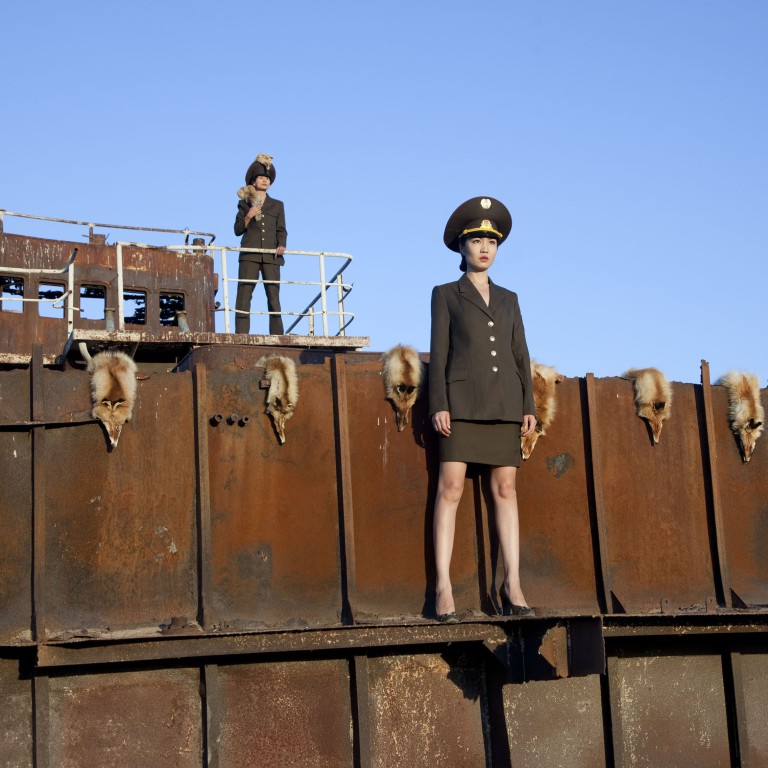 Review

|
From Ai Weiwei and Cai Guoqiang to trousers in Xinjiang 3,000 years old, cultural historian's eclectic essays about contemporary Asian art mix erudition and whimsy
A collection of essays by cultural historian David Elliott, a former director of art museums in Oxford, Istanbul, and Tokyo, is as erudite as it eclectic
He writes with authority about contemporary art from Japan, China, Turkey, Central Asia and the former Soviet Union, and with an eye for fascinating facts
Art & Trousers: Tradition and Modernity in Contemporary Asian Art by David Elliott, pub. ArtAsiaPacific Foundation
Trousers. A simple word that somehow has a ring of blustering pomposity about it. The item of clothing is, for cultural historian David Elliott, a symbol of the spread of Western imperialism, which exculpates the acquisition of territories by insisting on the West's superiority compared with places where men wore the sarong, the changpao, the hakama. Hence the whimsical title of this hefty anthology.
Art & Trousers is a 368-page selection of writings by Elliott, a British curator and former museum director who has spent more than 40 years dispelling the myth that European and North American modern and contemporary art is more interesting than that produced elsewhere in the world.
For 20 of those years, beginning in 1976, Elliott was director of the Museum of Modern Art in Oxford in the UK, and there, he writes, he created a more international programme than most of his peers in Europe. Then, in 2001, he decamped to Tokyo, and later, Istanbul, in Turkey, and ran museums in both cities. He describes his move abroad as a turning point that allowed "an engaged and interested voyeur from beyond" to become "a flâneur within the fabric" of different cultures.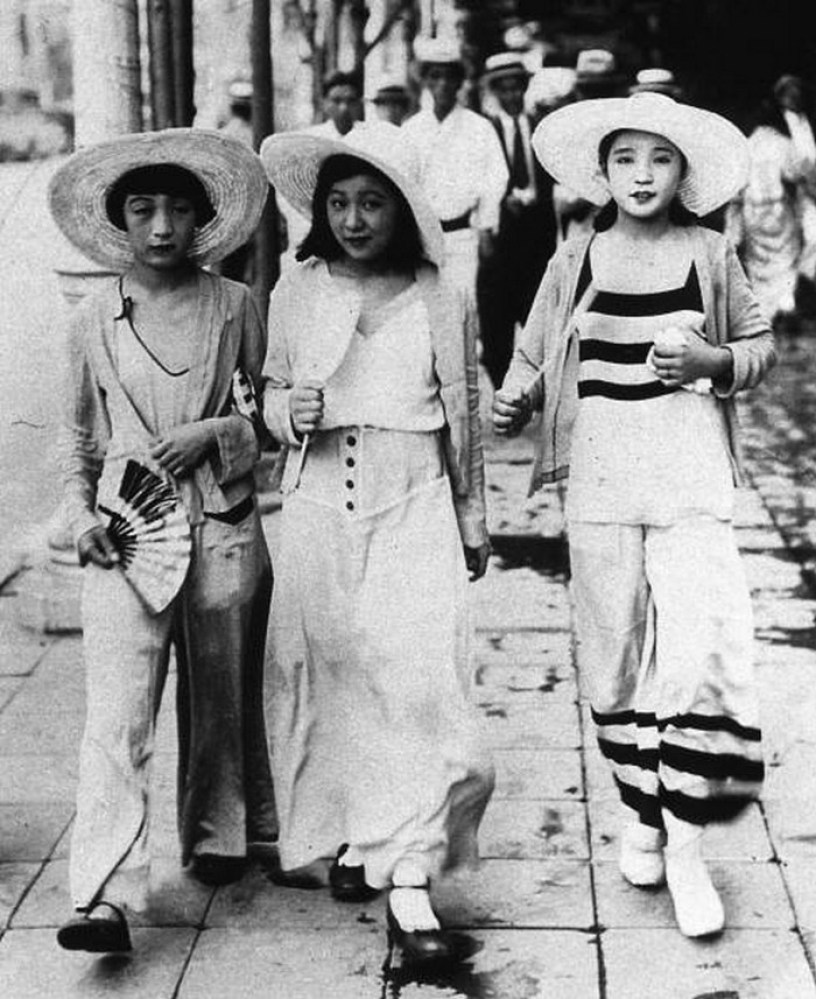 That journey is captured in well-informed essays he has written since 1988 on art from Japan, China (including Tibet), Turkey, Central Asia, and the former Soviet Union, as well as 25 (of 35) chapters about Asian artists with whom Elliott has worked, from big hitters such as Ai Weiwei and Cai Guoqiang to lesser-knowns, including Japanese-Swiss painter and sculptor Leiko Ikemura and Thailand's Chatchai Puipia.
The dense, heavily footnoted pieces reflect Elliott's hunger to understand the world through art (an approach that can take the focus away from the artworks themselves). He has tried to knit together the diverse range of subjects with three new essays about the history of the two-legged garment and how its appearances in art may convey the thrills and tumults of a rapidly globalising world.
However,
Art & Trousers
is so eclectic and full of obscure facts that it is a volume you dip into rather than read in a single sitting (who knew the earliest surviving trousers were excavated in
Xinjiang
, northwest China, supposedly made by blond, blue-eyed people who lived there nearly 3,000 years ago?).
But there are ample rewards for those who persevere. There is an abundance of illustrated materials and an inexhaustible supply of historical titbits. For example, "Tokyo-Berlin: A Continuing Dialogue from Empire to Democracy" has a fascinating section about the 1871-73 "Iwakura Mission", when Japanese reformers visited Berlin.
It suggests that the seeds of the Meiji Restoration, which eradicated the feudal system and restored imperial rule to Japan, were planted during visits to a Siemens plant and the Royal Porcelain factory, where semi-automated processes contrasted with Japan's traditional kilns.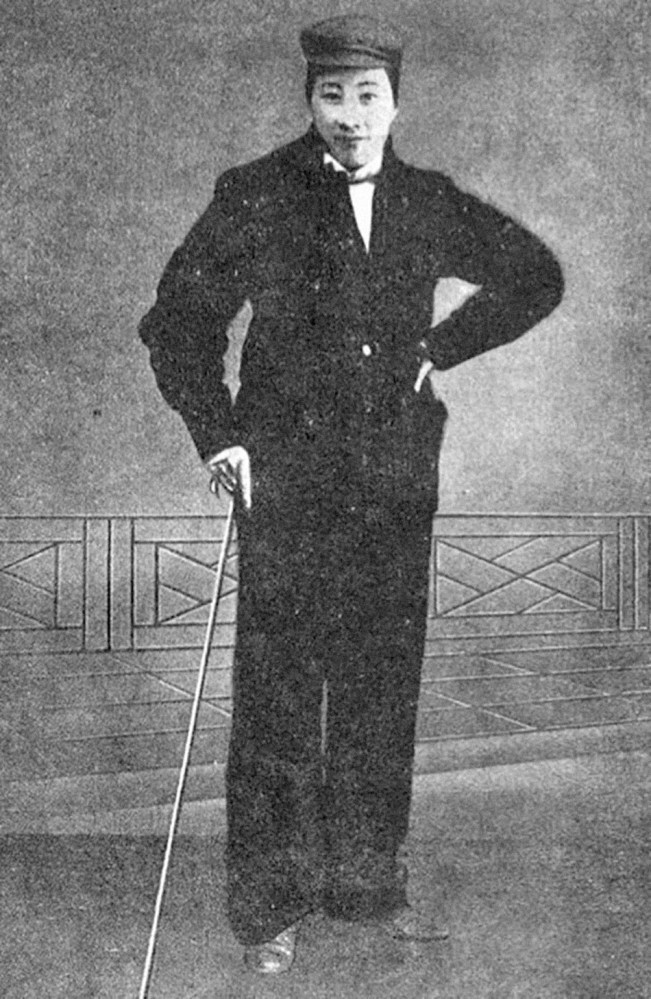 Early in the book, Elliott traces his enthusiasm for art and culture outside dominant Western centres to a sort of Road to Damascus moment, when he decided to turn his back on 1970s Western minimalist and conceptual art. He saw both as insular, "navel-gazing" movements that were naive rebellions against modern art and Western institutions.
But he has never lost a self-consciousness of his identity, of being seen as an impostor from the West (lacking fluency in Asian languages and complete cultural familiarity with the region). That recurring mea culpa may be overblown.
In 2011, writing about the Pakistan-born artist Rashid Rana, he said: "I am referring to a very different set of cultural perspectives – one that is not dominated by the cultural entropy of the West but which is now being constantly negotiated by 'non-western' artists in a vast number of ways. Yet writing this, by using such terms, even parenthetically, as 'western' and 'non-western', I inevitably reveal my own western origins."
Arguments like that can be problematic for someone who makes such unequivocal statements about the need to nuance our understanding of a monolithic East versus West. Is it not self-defeating, then, to insist on a "never the twain shall meet" distinction between himself and his subjects in the same breath?
Another issue is a complete silence on the work of others in the field. Elliott isn't the only Western expert to have taken an early interest in Asian contemporary art. In fact, one can even ask if we need another book – especially one that purports to be about addressing Eurocentrism – that amplifies the perspectives of a privileged, white, male art curator.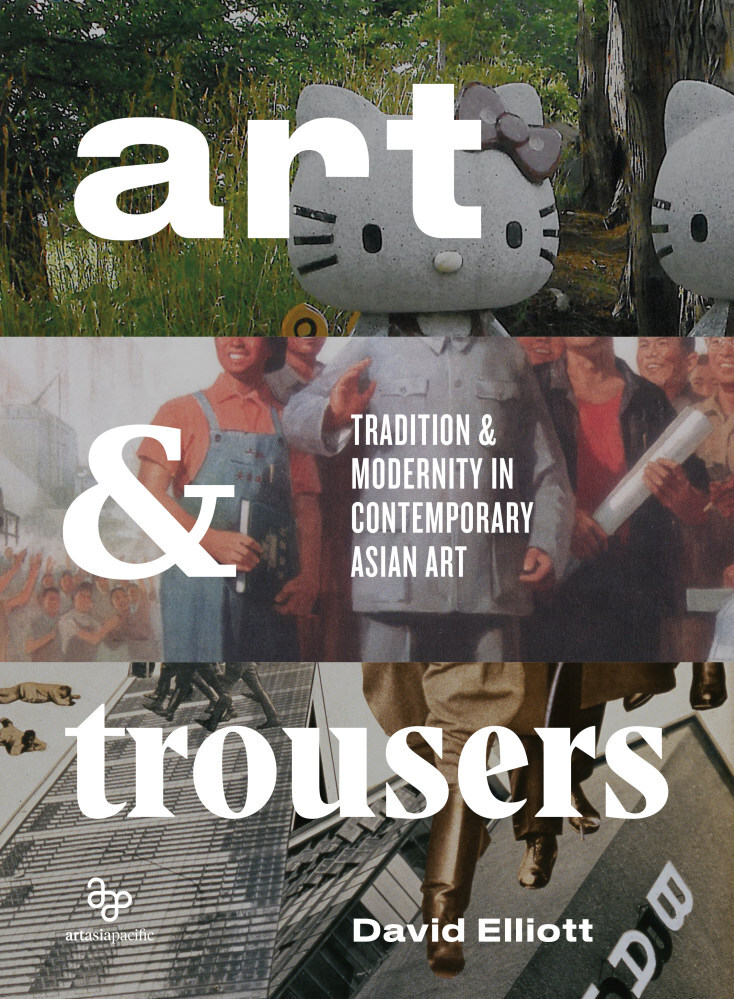 All that said, Art & Trousers is a trove of images and facts, with lashings of charm. If in the end the connection between trousers and art is tenuous, the theme adds an air of whimsy to an erudite, if subjective, perspective on a weighty subject.