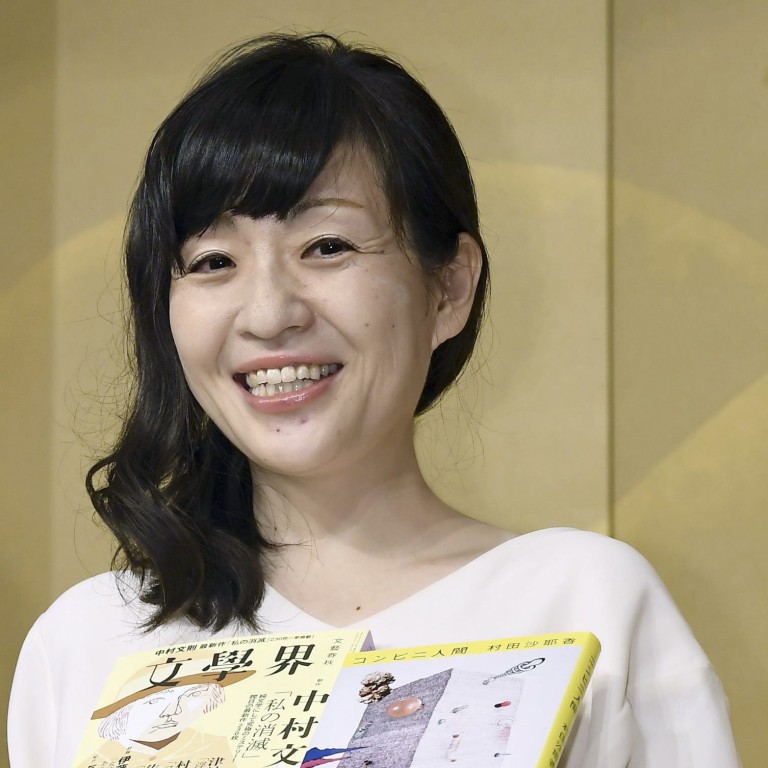 Review

|
Cannibalism with casual couplings, human body parts turned into furniture – madness is the new normal in Sayaka Murata's short stories
Normal is not eternal, Murata reminds us in her recounting of a 'life ceremony' where loved ones eat a dead relative and couples have casual couplings
That's one of several strange episodes the Japanese writer describes in a weirdly matter-of-fact tone in her new collection of short stories, Life Ceremony
Life Ceremony by Sayaka Murata, pub. Grove Press
"Normal is a type of madness, isn't it? I think it's just that the only madness society allows is called normal." So muses a fateful bystander in "Life Ceremony", the title tale in Sayaka Murata's new collection of short stories.
The life ceremony, a macabre celebration concocted by Murata – author of
Convenience Store Woman
(2016), for which she won the prestigious Akutagawa Prize, and
Earthlings
(2018) – is a reaction to a world with declining birth rates and conservative attitudes to sex, echoing Japan's current predicament. Her first short story, "A Clean Marriage", included in this edition, deals with a similar sentiment, in which an asexual couple discover an extreme way to conceive.
Life ceremonies are alternative funerals whereby dead people are eaten by their loved ones. At these events couples meet and are encouraged to go outside for casual insemination (the word sex is no longer used), a simple circle of life.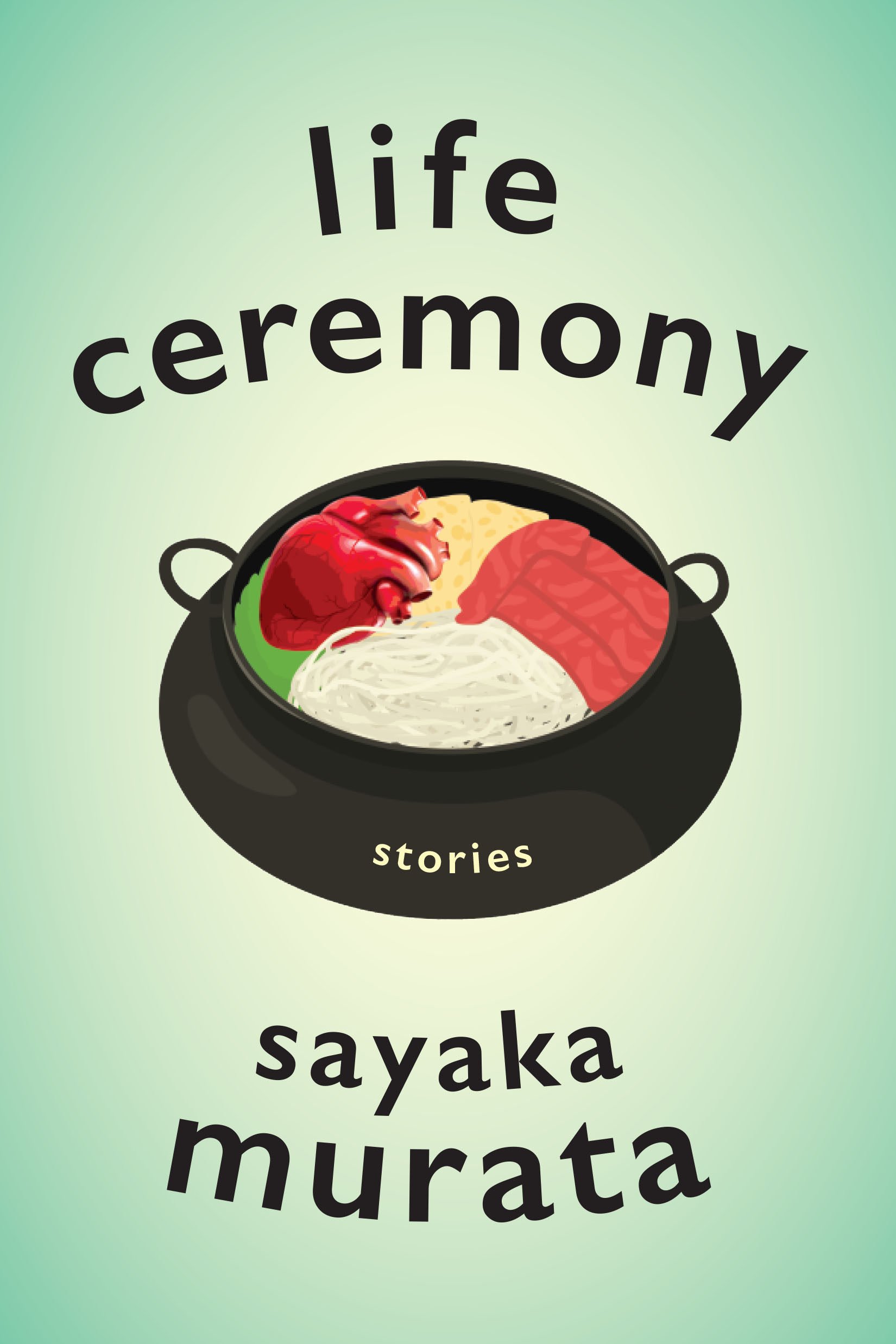 The central character, Maho Iketani, questions this reality, gaslit by its prevalence and acceptance despite remembering 30 years ago that the thought of eating human flesh was abhorrent. Normal is not eternal.
The matter-of-fact tone with which peripheral characters speak, and the casual way in which the world is introduced (both of which Murata excels at throughout), prevents this subject from being overtly shocking. "I bet Mr. Nakao tastes good," says one, while eating pork and potato stew.
It's the normality of situations, and the expectancy of those going along with them, that strikes harder than the grisly subject themselves.
In this work of 13 stories Murata is not afraid to be visceral. In fact, bodies – how they work and move, feel, and taste in the case of "Life Ceremony" – seem to be a constant source of intrigue for the author.
The book pulls no punches: the first story, "A First-Rate Material", revolves around a couple's disagreement about the current trend for clothing, jewellery and furniture made from human body parts.
In "Puzzle" the main character, Sanae, is convinced she is more like a building than a human, though soon both are conflated in her mind: "Concrete and people were not opposites. All the people crawling around in the world were the shared inner organs of all the gray buildings like herself."
Sanae is loved by her colleagues, whose bodily functions – from defecating to vomiting – she admires dearly. Again this is conveyed with sober, gradually unhinged brilliance, snappily interpreted by translator Ginny Tapley Takemori.
Despite the inward (and sometimes outward) abnormality of her characters, Murata is expert in, and a connoisseur of, normality. Her characters are rarely true outsiders in a social sense: they thrive, covertly integrated among people.
In "Hatchling" this crumb of learning to be normal is methodically exhibited. Here the Japanese concepts of honne (true feelings) and tatemae (public behaviour) are skewed to the extreme; the main character, Haruka, is at an impasse having created five personalities to suit the communities – school, work, university – to which she has belonged during her life.
For Murata and her characters, normality is a learned set of rules, whether by rote or by knack; sometimes they fear breaking those rules, or descend into a state of quasi-madness having done so.
This is the case in "Eating The City", in which Rina, an office worker, turns feral and furtive while foraging for fresh food in the middle of Tokyo, remembering her grandmother's home in the Nagano countryside. Rural ways, an ease of life and freedom, are dissonant – abnormal even – in the urban landscape.
Similarly in "Body Magic", a story about two junior high school friends, Shiho and Ruri, seemingly childlike Shiho has her first sexual encounter during a summer holiday at a countryside family home.
Tokyo girl Ruri, on the other hand, who outwardly looks more "womanly", has yet to experience this. The country and city are at odds again; one natural, innocent, the other forced.
"Shiho got on with painting a rural scene from a photo she'd taken in the summer. I was having trouble painting the plastic apple set on a table […]"
The relationship of these two unlikely friends shows a tender side to Murata's writing that is evident throughout Life Ceremony. Even the romantic feelings of a curtain as it observes the daily life of a girl and her brush with young love are considered in "Lover on the Breeze".
The short-story format serves up a buffet of settings for Murata to work her magic. Whether they're about eating one's colleagues, or a sexless marriage, the stories are snapshots of rational, believable worlds on which are projected normal madnesses – and things we might not want to admit we think about – in all their funny, disgusting, innocent human glory.