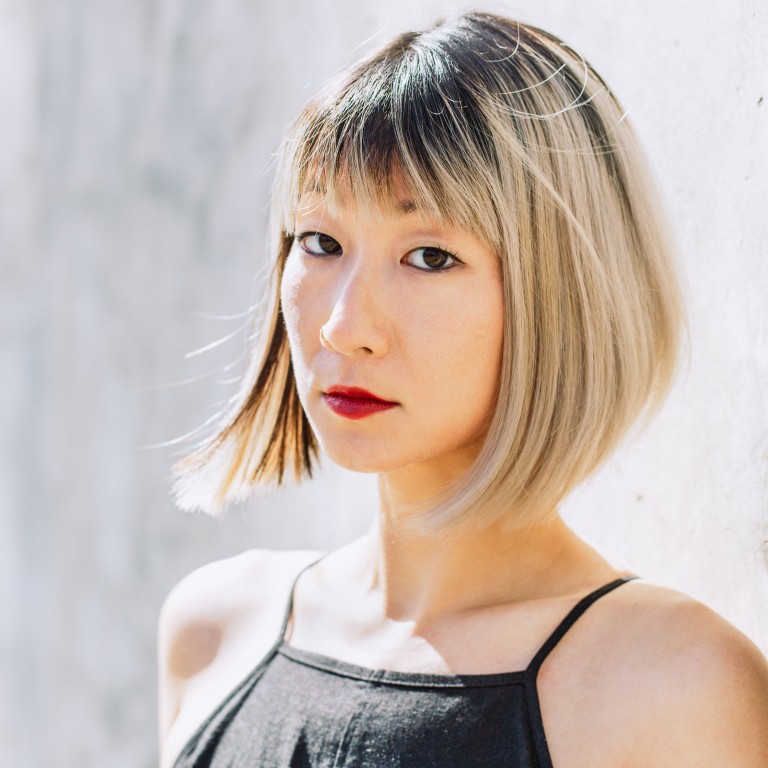 One of the most exciting literary talents, Chinese-American Meng Jin, burnishes her reputation with short story collection
Meng Jin, acclaimed author of Little Gods, explores love, grief and the supernatural in short story collection Self-Portrait with Ghost, set largely in China
The stories are by turns unsettling and exhilarating. Just don't call them autobiographical. 'I am not a person who encounters dead people,' Jin says
"It's a really weird time to be alive."
Meng Jin could be talking about any number of mind-boggling global crises right now. As it happens, the acclaimed author of Little Gods (2020) has just finished talking about her brushes with Covid-19.
The 33-year-old, who was born in Shanghai, has spent much of the past two years in her adopted hometown of San Francisco, which she describes as one of the most Covid-cautious cities in America. By the time the virus did catch up with her, Jin was working at Harvard University, in Massachusetts, where she is a visiting lecturer in creative writing.
"I got Covid around the same time that the university stopped its masking policy. In the next couple of weeks, my students got Covid, one by one, and then me."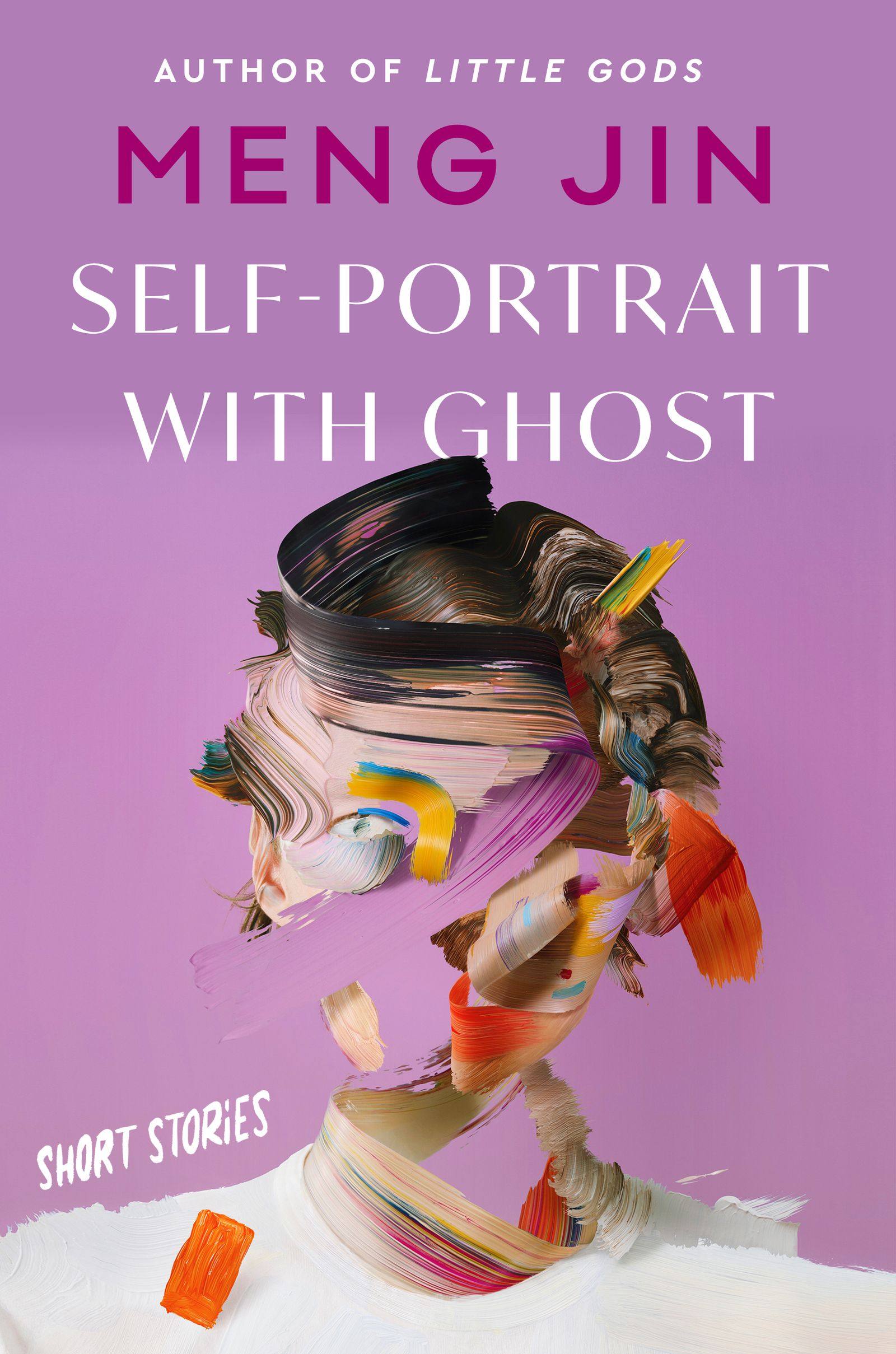 Weird times indeed. What makes them weirder still, at least for Jin, is how they coincided with her impressive arrival on the international literary scene. Her debut novel, Little Gods, is a daringly brilliant fusion of cutting-edge theoretical physics, a tumultuous period in Chinese history, beginning with 1989's Tiananmen Square protests, and an Asian-American woman's attempt to piece together her dead mother's past in Shanghai.
"I think its greatest weakness is it is a little unwieldy," she says, in self-criticism mode. "I wrote it feeling like, 'I don't know if I will get to do this again. This is my one shot to say what I have to say.'"
Perhaps the most significant consequence of Little Gods' success is the publication of a follow-up. Set largely in China, Self-Portrait with Ghost is a story collection that should consolidate Jin's reputation as one of the most exciting literary talents around.
The stories range from an unsettling excavation of enduring grief ("Suffering") to an exhilarating, if offbeat, examination of first love ("First Love"). In "Three Women", the narrator examines her own life and roads not taken in the form of three childhood friends.
The title story, "Self-Portrait with Ghost", stages spectral conversations between a young writer and "Gugu", who encouraged her early attempts at storytelling. The twist is that only one of them is alive.
Whether she is writing novels or shorter fiction, Jin's writing tantalises with autobiographical possibilities. Little Gods seemed to be made in its creator's image.
One main character, Liya, was born during the Tiananmen crackdown, in May 1989, and lived in Shanghai before emigrating to America while still a child, like Jin herself. Liya's mother, Su Lan, is a brilliant scientist not a million miles away from Jin's own parents, both of whom pursued scientific careers.
Equally, the cast of smart young writers, musicians and entrepreneurs who populate Self-Portrait with Ghost negotiate the same liminal territory between China and the United States, and the 20th century past and 21st century present, that Jin does.
The question of autobiography prompts a sudden, if brief, coughing fit. Jin recovers quickly enough to say that I have fallen into something of a fictional trap.
"I am not a person who in my real life encounters dead people," she explains, making a wry allusion to that ghostly conversation in "Self-Portrait with Ghost". "It is a very fictional story. But I am casting myself into a fictional reality and seeing what a character who is like me might do in that situation."
If anything, Jin is far more interested in disrupting such personal readings of her work than in transforming her life into art. "Writers get [this personal] question a lot – women writers especially. The history of Asian-American literature is fraught with the question of autobiography.
"I am sure people will disagree with me, but I think it comes from the general reading public's interest in the stories of 'others' as testimony rather than as art. I am trying to play with that expectation."
Beneath these literary games is a concerted attempt to explore serious questions of identity. "When I was coming of age, I felt intensely that the world was fractured. It was hard to find some piece of it that could contain all the parts that I felt made a person like me," she says.
Among the pieces competing for Jin's being was a "love for the beauty of scientific concepts" on one side and a love of "art and literature" on another. An even more obvious tug of war took place between "my Chinese family and the Chinese parts of my upbringing" and "the fact that, culturally, I am very American".
Jin was five years old when her parents relocated from China to America. "They moved for the most common reason that people emigrate these days: economic opportunities and jobs." The family didn't settle in the US so much as begin a process of constant unsettling, moving from one city to another as their jobs demanded.
"I haven't lived anywhere for more than five years. I am hoping to change that now I am an adult and can decide my own life circumstances," she says.
The Jins were not particularly literary or artistic. "I always read, but it was like this secret, illicit activity. I was a creative person but didn't have enough context even to say that I wanted to be a writer."
Her earliest ambition was to follow her parents into the sciences. Jin went to Harvard, where she majored in physics. Medical school beckoned until she fell under the spell, first of philosophy, social theory and Marxism, and later writing fiction.
At the risk of steering us back towards the hell of autobiography, I mention that many characters in Little Gods and Self-Portrait with Ghost derive greater consolation from the stories they tell about their lives (true and false) than from reality.
In "Suffering", Ling prefers to believe a lie about her husband's death rather than a more destabilising truth. Xia in "First Love" is liberated by an exhilarating, if faulty, memory of her childhood sweetheart rather than by his unsavoury existence in the present. Does fiction do something similar for Jin?
"That's a really lovely observation," she says, before turning to another weird aspect of the pandemic: the current impossibility of travelling to China. During the lockdowns in 2020, she says, "I started to feel less like an immigrant and more like an exile.
"Until recently I have gone to see my family [in China] every couple of years. And now it's really difficult. I don't know what the future relationship between my two countries is going to be, or what that will mean for my relationship with my family."
In these fraught and divisive circumstances, Jin found that recreating her birthplace in fiction was a surprisingly powerful way to transcend real-world restrictions.
"These stories were like magical interventions, ways for me to meet my family and my past while I was walking the streets of San Francisco. That's something you can do in fiction, right? Imagine an intimacy that is not physically possible."
Perhaps it sounds strange that an old-fashioned book can beat Zoom and Skype. Then again, as Jin says, it's a weird time to be alive.
Self-Portrait with Ghost: Short Stories, by Meng Jin, is published by Mariner Books