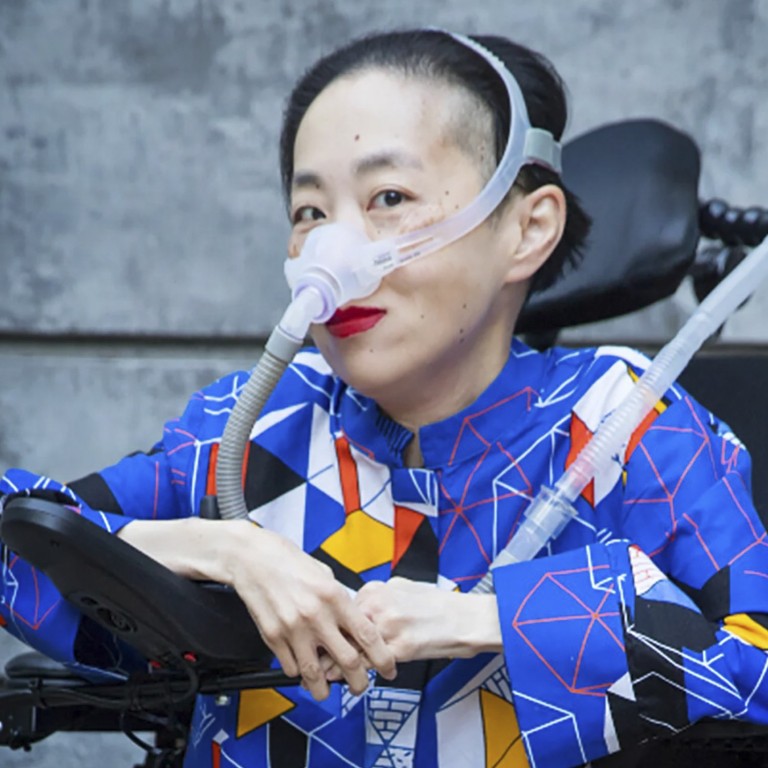 Review

|
A 'disabled person in a non-disabled world', Alice Wong, activist, tells her life story with a mix of rage and humour
Alice Wong's Hong Kong immigrant parents were told she would die in childhood, but she survived and has thrived as a determined advocate for her fellow disabled
In Year of the Tiger – An Activist's Life, she offers glimpses of her cyborg-like existence, love of cats, coffee and food, and enthusiasm for nerd culture
Ever since her childhood, disabled activist Alice Wong has had an affinity with Star Trek and X-Men, not only because of the superpowers of the cyborgs and mutants who coexisted with humans in those worlds. She has resonated with those and other sci-fi aliens for different reasons.
Like a cyborg, for example, Wong's body is enmeshed in technology setting her apart from other humans: she relies on a power wheelchair for daily life, as well as a non-invasive ventilator and a spine fused with metal rods and wires.
As for her "superpowers"? Long before "WFH" and "Zoom" became buzz terms, Wong had championed the rights of people with disabilities to work remotely, and participate in civic and political activities online. She tapped into the power of the internet to build online disabled communities, giving voice to a group that has often been undervalued and overlooked.
"For many disabled, sick and immunocompromised people like myself, we have always lived with uncertainty and are skilled in adapting to hostile circumstances in a world that was never designed for us in the first place," Wong, a self-described "disabled oracle", writes in Year of the Tiger – An Activist's Life.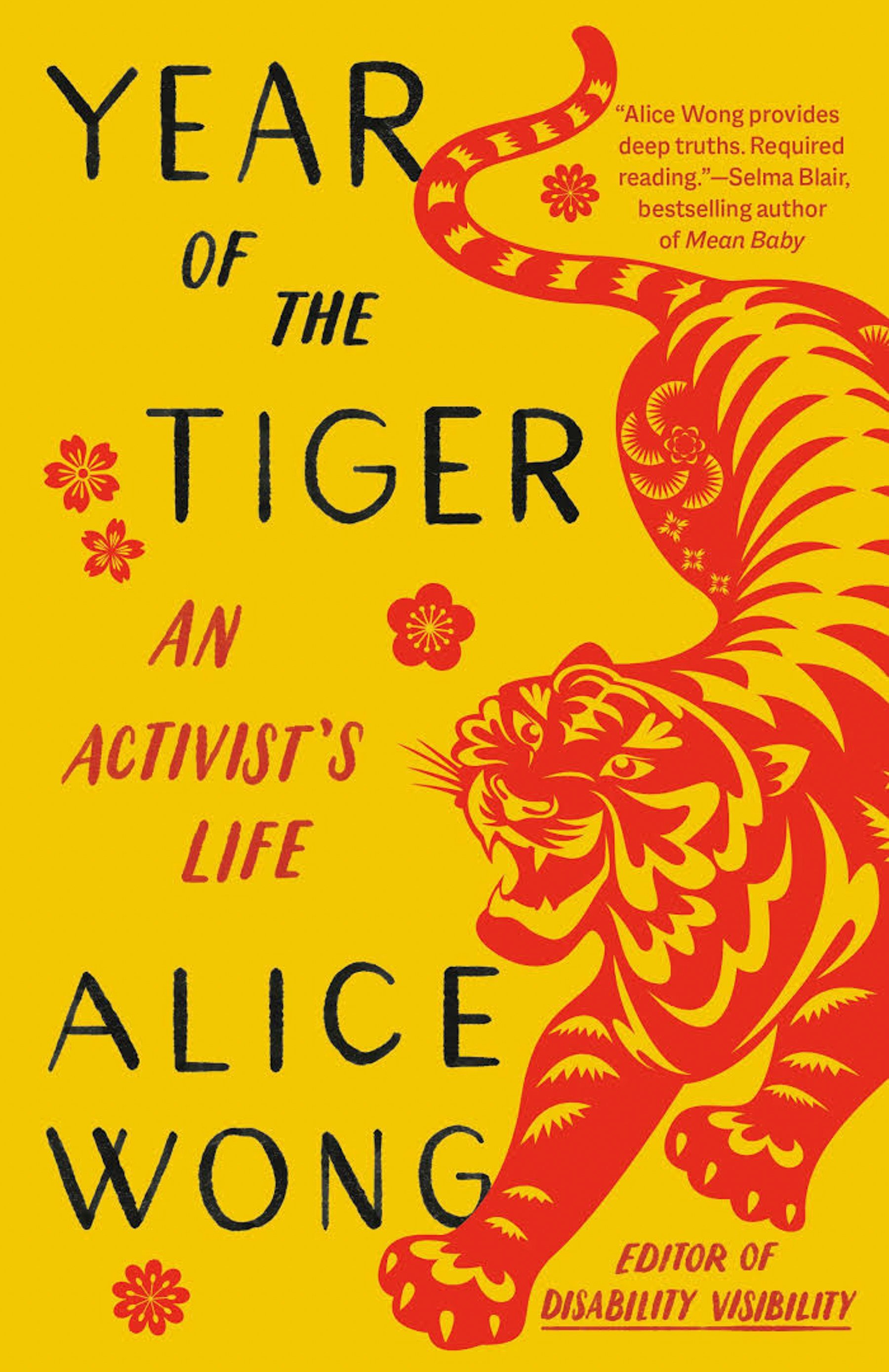 While memoirs by disabled authors are typically tragedy-to-miracle or harrowing-yet-triumphant narratives, Year of the Tiger is anything but. Through a collage of her essays, interviews, photos and commissioned artworks, readers are offered a glimpse into the multifaceted life of one of the most influential disabled activists in the United States.
She is also a talented storyteller, a versatile media maker, a food lover and a diehard enthusiast of nerd culture.
A daughter of Hong Kong immigrants to Indianapolis, Wong was diagnosed with muscular dystrophy when she was born, in 1974 (a
Year of the Tiger, as is 2022
, according to the Chinese zodiac). Her parents were told she would not live past the age of 18.
At seven, Wong stopped walking and, seven years later, she underwent spinal fusion surgery to treat severe scoliosis. The near-fatal procedure so weakened her diaphragm she will for the rest of her life rely on a ventilator to breathe.
Wong stumbled into activism almost by necessity. After being told by a high-school teacher she could not continue drama lessons because of her disabilities, and having to move from Indianapolis – where accessible housing for the disabled was non-existent – to San Francisco for graduate school, she decided to channel her anger and frustration with the ableist world into bringing systemic changes for disabled communities.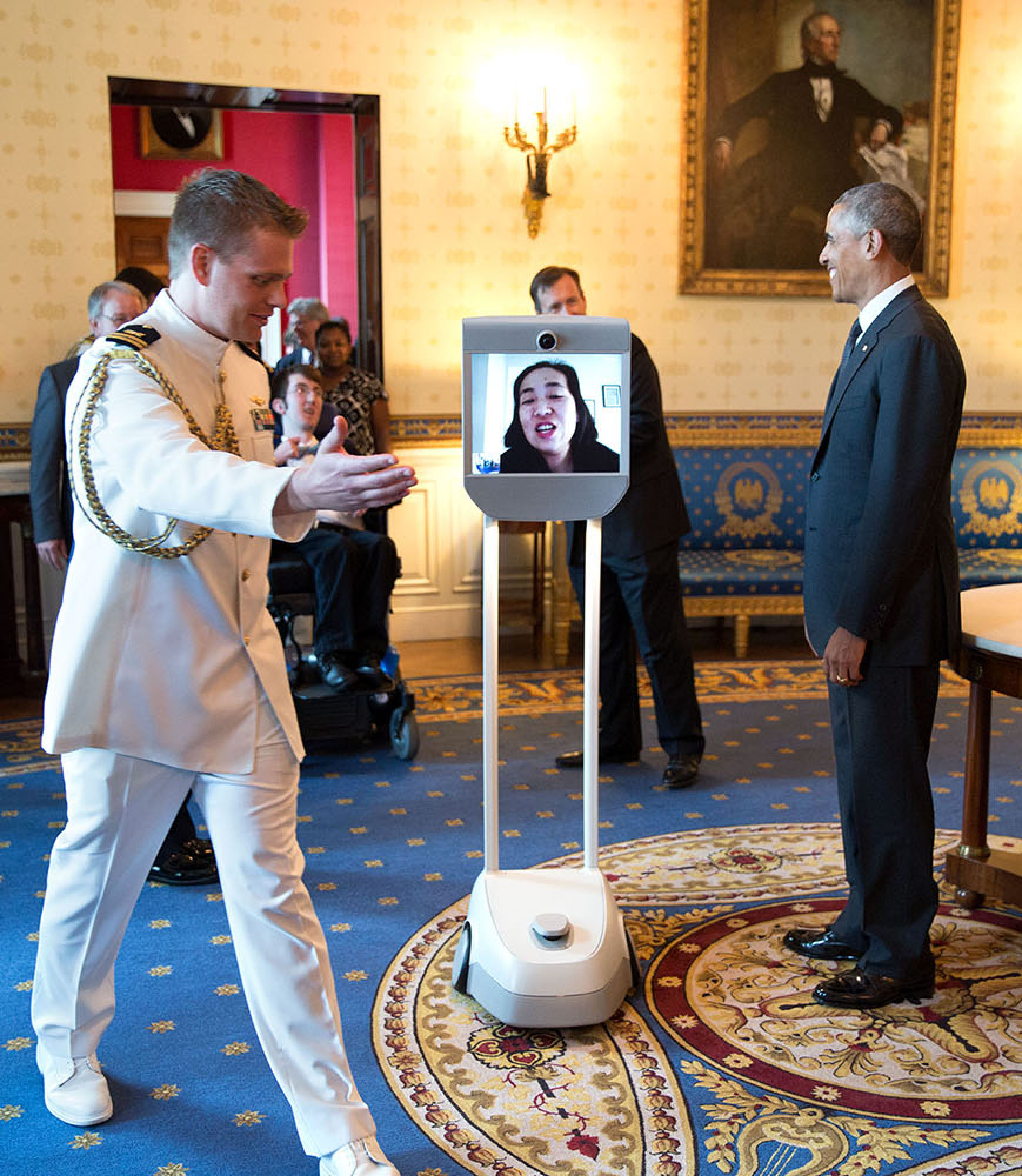 The 48-year-old is perhaps best known for launching the Disability Visibility Project in 2014, an online community that amplifies disability media and culture, and for two years she worked with the National Council on Disability as a policy adviser to Barack Obama. In 2015, she met the then US president via a Beam Pro telepresence robot – reportedly the first person to use the remote technology to attend a White House event.
In 2020, Wong was named one of the BBC's 100 Women, which recognises inspiring and influential women around the world, alongside the likes of actresses
Michelle Yeoh Choo Kheng
and Jane Fonda.
Despite her achievements, the activist's uncomfortable assessment that she is a "disabled person in a non-disabled world" is palpable throughout the book. As someone relying on state funding for access to personal assistance services for almost every aspect of her daily activities, she is constantly aware that she may be just "one crisis or policy change away from institutionalisation".
At the peak of the pandemic, Wong learned from a recall notice that she might have for years been breathing in toxic particles as a result of a faulty design of her life-sustaining ventilator.
"As I fight for access to inhale and exhale, I am forced to welcome untold numbers of particles into my body that can endanger my peripheral existence even more. I am an unwitting character in a eugenic horror movie based on real events," she writes.
While there may be no end to her challenges, underlying Wong's rage and vulnerability – and witty humour – is always a fierce will to live life to the fullest.
Aside from her activist work, the book also features lighthearted observations on everything from her Chinese heritage, to friendships and her love of food, coffee and cats.
Using her own story, Wong opens our eyes to a marginalised group of creative, adaptive and resourceful people who have enormous, untapped potential: "If there's anything to come out of this pandemic, I hope that people realise that, for many of us, we have always been here, we have always survived. And in many cases, we have the solutions."
Year of the Tiger – An Activist's Life by Alice Wong, pub. Vintage