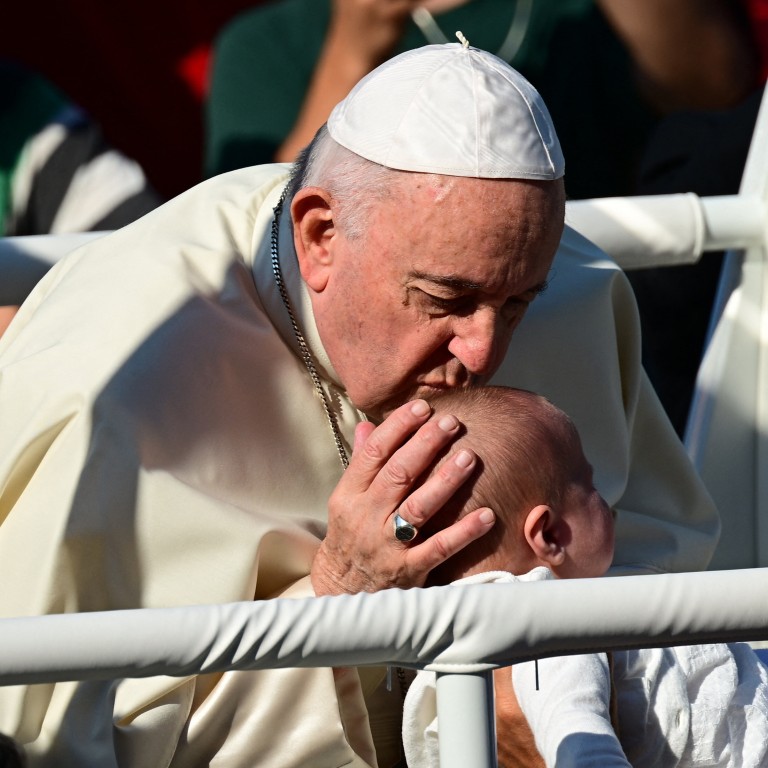 Review
How schools can tackle climate breakdown, intolerance and other big challenges – scholars respond to Pope's call for 'global compact on education'
Education needs to go beyond utilitarian and religious, Pope Francis argues. Harvard scholar Howard Gardner says its values should be goodness, truth and beauty
Other contributors stress the value of reading books in the digital age, and of schools' role in preparing societies for big change amid the climate crisis
There is no doubt that the Covid-19 pandemic has sharpened the focus on the fragility of human civilisation, in how it is coping not only with disease but multiple crises, of poverty, escalating climate change and angry fissures opening between and within societies.
For decades there has been hope that education would succeed in helping young people fulfil their potential, and drive social and scientific progress.
But in this time of crisis, many are questioning what has been achieved, and what needs to change.
This book is the outcome of such soul-searching, initiated by Pope Francis and his call, in 2020, for a new "global compact on education", shared in his foreword.
Rather than looking overtly to God for solutions, the editors draw on experts in global development, and fields related to education, from the economist Jeffrey Sachs and Stefania Giannini, Unesco's assistant director general for education, to Howard Gardner, the Harvard University cognitive psychologist best known for his concept of multiple intelligences.
The pope sets the direction, with an inspirational vision for education going beyond the utilitarian or religious. It involves combining the languages of the "head", "heart" and "hand", and a place for justice and "beauty" among other values and virtues.
While governments the world over race to outcompete each other in building human capacity in science and tech­nology, the pope retorts that a system that does not also know how to create poets is failing. Throughout the book its more than 40 contributors respond to this humanistic vision.
Gardner does so in his synthesis of three values that should underpin learning in the years between acquiring literacy and preparing for work: of "goodness" (in moral purpose and quality), "truth" (that must be worked towards but can never be complete) and "beauty" (involving awe and joy for truth-seeking). Mastery of traditional disciplines across arts and sciences is still an appropriate vehicle, he argues.
The compact supports rather than competes with the Sustainable Development Goals agreed by the United Nations General Assembly in 2015. Giannini echoes Pope Francis in spelling out that deep social, moral and environmental crises require a fundamental rethinking of the visions and purposes of education, and how it is organised.
Education, she reminds us, has not always been a force for good, associated as it has been with colonisation and indoctrination; excessive competition among both learners and institutions; exacerbating inequalities; and stoking unsustainable production and consumption.
With such a context set, this is an important and timely book, providing us with an opportunity to reflect on key macro and micro issues facing our children's futures, and the hope carried in the contributors' solutions.
As Sachs examines, for millions of children in developing countries, and among the more than 70 million people displaced by conflict, that still involves securing the right to basic education, despite progress made in achieving near universal primary schooling.
Before the pandemic, only 41 per cent children in low-income countries were completing lower secondary education, and 19 per cent upper secondary, far short of the goal of 100 per cent by 2030.
To right that wrong Sachs points to a simple solution that is frustratingly hard to attain. With international commitment, the necessary funding that poor countries need to achieve that goal could be met with the equivalent to 0.1 per cent of the income of rich countries, or just 1 per cent of the wealth of the world's 2,755 billionaires.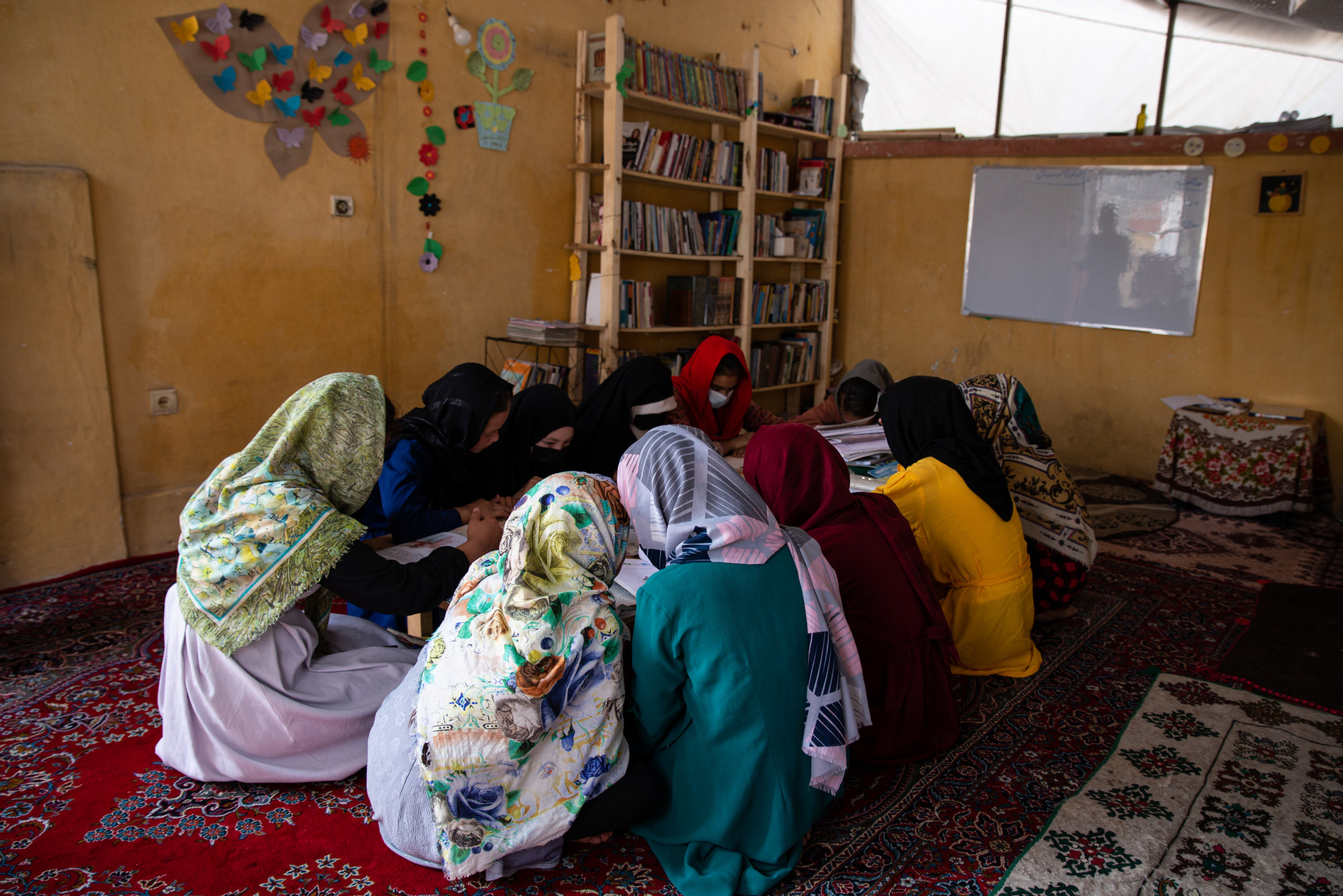 Relevant to families in developed societies such as Hong Kong, other contributors highlight where specific areas of the curriculum need to be prioritised.
Climate change education is among the most significant. Veerabhadran Ramanathan, chair professor in climate sustainability at the University of California, San Diego, sees this as essential to create the societal will and motivation needed for the massive social and technological transformations that the coming decades will demand.
Meanwhile, Maryanne Wolf, professor-in-residence in the department of education at the University of California, Los Angeles, and Israeli scholar Tami Katzir highlight interesting evidence from neuroscience for the importance of reading.
In their two papers, they show the consequences for the physiology of our brains when deep reading of books, nurtured from early childhood, gives way to byte-sized (mis)information trawled from social media.
The "retreat from complex­ity" has to be urgently addressed as it affects how we think and can respond to crises such as climate change, false information and demagoguery, and even how we vote, Wolf argues.
"Understanding both the potential of digital culture for positive learning experiences and for negative influences on cognitive, linguistic and affective processes is paramount," she writes, offering the solution of a parallel pathway towards a "biliterate reading brain", starting first with the story book.
Yet the digital revolution has happened and Brigid Barron, professor of education at Stanford University, demonstrates how problem- and project-based learning can make best use of it. She also reminds us of the positive mobilising force that digital communication can be, enabling Greta Thunberg to stir the consciousness of millions of young people to demand action on climate change, for example.
John Rogers, a professor in the education department at the University of California, Los Angeles, meanwhile, addresses the "tempest of political strife" in societies. He cites unsurprising research showing how civil conflict, inflamed by Donald Trump's coarse and combative political discourse, has led to greater intolerance in the classroom, particularly towards minority and immigrant children.
Rogers' study of how three principals in the United States have tried to restore civility and respect could be helpful to Hong Kong as schools deal with the fallout of its own bitter political divisions.
The book is, to a large extent, an alliance between scholars linked to the papacy and leading thinkers in US universities. One of the two editors, Marcelo Suárez-Orozco, of Argentinian heritage, is chancellor of the University of Massachusetts and a member of the executive council of the Pontifical Academy of Social Sciences.
He joined forces with his wife, Carola Suárez-Orozco, professor-in-residence at Harvard's Graduate School of Education, in editing the papers that emerged from an academic gathering hosted by the academy, updated to include the pandemic among the crises to respond to.
However, if this is to be a global compact, it has missed an opportunity to reach out to a greater mix of contributors, including from Chinese and other Asian cultures, where there is much knowledge, experience and heritage to inform any rethinking, and, crucially, ensure it heeds sufficiently to local contexts.
Despite its importance, this book may have limited appeal beyond Catholic education circles, academia and education reformers. The accessibility of the 20 papers for the lay reader varies considerably. And given how divided our world now is, it would meet multiple headwinds in its ambition to "reimagine and re-engineer schools" through intercultural collaboration.
However, Catholic schools serve around 62.2 million children globally, according to the Global Catholic Education Report for 2020 (and these include tens of thousands in close to 200 primary and secondary schools in Hong Kong).
These schools might not be a bad place to start to hone education that is "more humane, smarter, and more relevant" – not too different from the ambitions of Hong Kong's recent education reforms, yet so hard to achieve.
Education: A Global Compact for a Time of Crisis, edited by Marcelo Suárez-Orozco and Carola Suárez-Orozco, is published by Columbia University Press
Katherine Forestier is a former education editor of the Post, and an education consultant