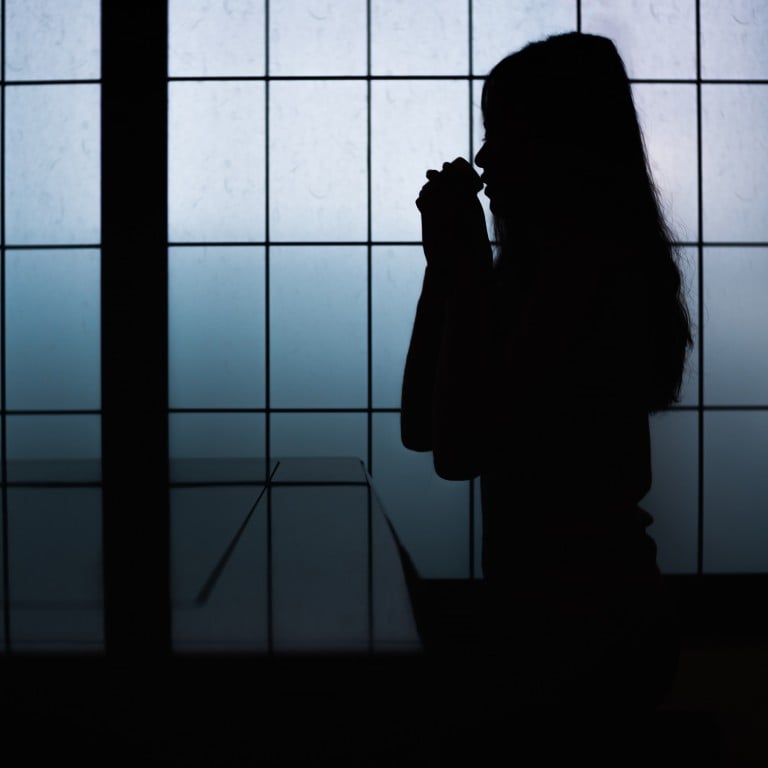 Review

|
A humdrum office worker longs for the unknowable, so pretends she is pregnant, in Emi Yagi's keenly observed debut novel Diary of a Void
In Emi Yagi's debut novel, her protagonist pretends to be pregnant to get out of menial tasks at work, a male-dominated place where she is the eternal underling
What follows is a keenly observed dissection of everyday tedium and terror – reminiscent of TV's The Office. Ultimately, it's a story of loneliness
"So this is pregnancy. What luxury. What loneliness." So goes the internal utterance of Ms Shibata, the protagonist of Diary of a Void. But Shibata, a 34-year-old office worker, is not pregnant.
The premise is simple. One day at work, she refuses to undertake a menial task not in her job description. "Why? What's going on?" asks her section head. "I'm pregnant," Shibata replies. Her inner monologue, the narrative head space in which the book is set, announces on the next line: "And that's how I became pregnant."
This big lie kick-starts the relentless machinery of Emi Yagi's debut novel into being. Winner of the Osamu Dazai Prize in 2020, Kushin Techo (roughly Empty Core Notebook), the book's Japanese title, alludes to the Boshi Techo, the "Mother and Child Handbook" given to expectant mothers in Japan.
Fittingly, chapters are divided into weeks. In lieu of the maternal boshi (mother and child), there's kushin: an empty paper core, and a nod to the paper cylinder (for cling film, canisters, etc) company where Shibata works.
The company's old-school, fifth-storey office space with poor natural light is, no doubt, the reality for many Japanese clerical workers, sales staff and middle management. Yagi keenly describes the details of office life as one who has lived through the tedium and terror of it all: "The office was a swamp […] that let off a weird-smelling gas all year round."
Readers are privy to a stack of detailed, biting observations. Embedded in the office as the only woman, Yagi's protagonist is subject to the currents of a male-dominated workplace, to her unending detriment.
Shibata is the eternal underling. "My work […] involved a few additional tasks. They weren't named, and no one told me they were mine. It was simply assumed." Purchasing supplies, throwing out rotten food in the fridge, cleaning the microwave.
Wry, confessional asides in the Diary some­times foment mental violence. Asked to deal with a box of fruit jelly from a client, Shibata snaps: "I stabbed into the box with the blade, and imagined stabbing every one of my co-workers."
That is her only physical vent, apart from banging the space bar on her keyboard.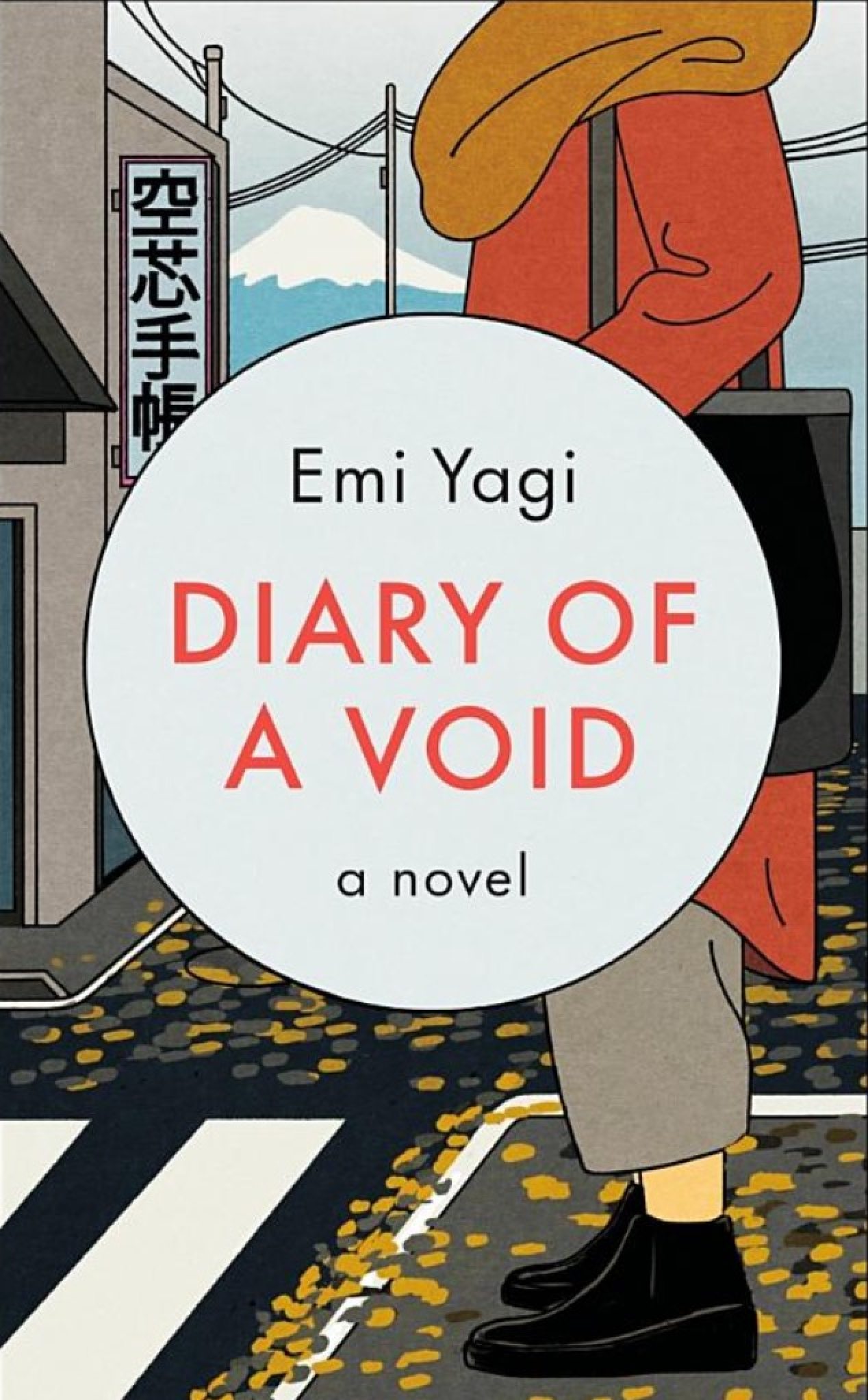 Much vitriol, however, is reserved for Shibata's desk mate, Higashinakano, the office weirdo. Every workplace has one. Higashinakano is the nervous, do-or-die office worker incarnate, brought to life by Yagi's exceptional knack for minutiae: he's always apologising, he's obsessed with Shibata's pregnancy, smells like glue, has dandruff, wears thick-lensed glasses.
He even wears a yellow shirt (I have a hopeful suspicion he may have been inspired by Dwight from The Office). "Isn't it hard, sitting next to Higashinakano?" a colleague whispers to Shibata one day.
But in this pitiable character is the tragedy of dead-end jobs for people who are otherwise innocent, childlike even; Higashinakano is "like a kid" during a visit to the paper-core factory and loves its machinery – the unlikely stage for a tender, haunting episode.
Like Shibata, in his dutiful, subservient nature, he, too, is exploited. This is classic water-cooler futility.
Yagi weaves modern life into her tale, finding poetry in the age of smartphones and pregnancy apps. One snowy evening, Shibata inputs her daily activities into an app and "a melody like a hymn started to play". Mercari, Lohaco, Amazon Prime, Instagram are all name-checked.
Elsewhere, Shibata senses a powerful connection with a fellow pregnant woman, "as if we were both equipped with that infrared function that cellphones used to have".
It's difficult to remember Shibata is not pregnant, so vividly does she will it into being – kicking feet and all. The scale of her lie is grand: it sees her attending pregnancy aerobics and making friends with mothers-to-be, getting an ultrasound, going on maternity leave.
The lie becomes gradually less likeable, yet more understandable, as the weeks unfurl.
Yagi talks candidly through pregnant characters and new mothers; there's the public idealisation of husbands and married life with children, while the reality of assumed gender roles and sleepless nights are vented in private.
Though the main driver of the storyline, the lie at its core exposes more. Behind the falsehood is loneliness. Shibata's friends progress through life; she has no connection to her colleagues; her parents seem distant.
The seasons change – with brusque elegance, thanks to Yagi's words and Lucy North and David Boyd on translation duties – and yet truly nothing would have changed in Shibata's life without her comfortable, inconvenient lie.
The heart of Yagi's story lies in a longing for the unknowable. She grants access to a mind that desires and doesn't desire, someone caught between here and there, a paper core with nothing yet wound around it.
Diary of a Void by Emi Yagi is published by Viking