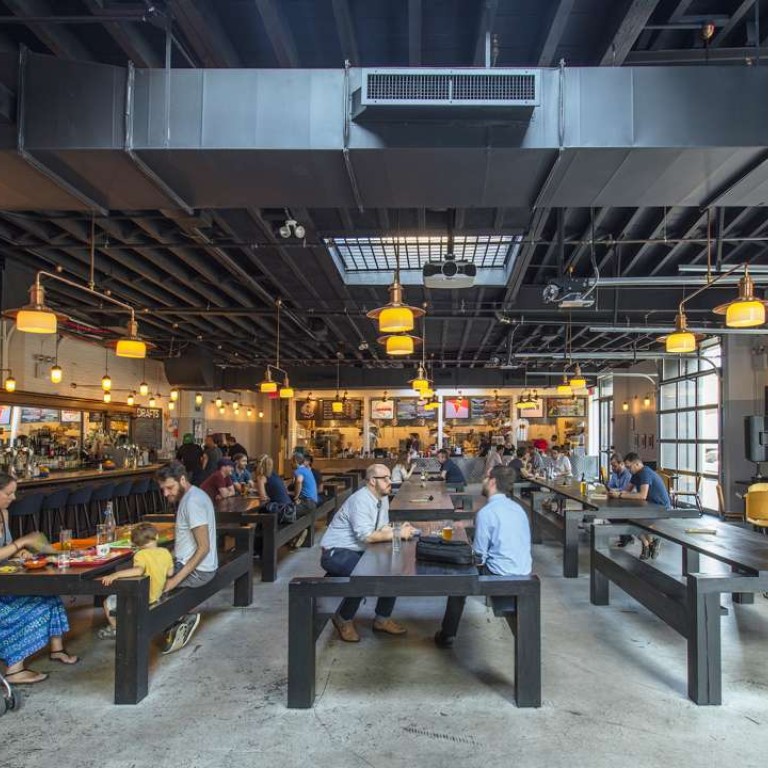 New York-based architect leverages minimalism to create luxurious spaces
German-born architect Annabelle Selldorf is taking her work eastwards with a residential project in Taipei and a dynamic gallery space in Hong Kong
It is one thing to be good at your job - quite another to be globally recognised for what you do. Not that German-born architect Annabelle Selldorf would ever let on just how well regarded she is. Although her success has made her high profile, she comes across as approachable and humble.
She founded her New York-based practice Selldorf Architects in 1988, and her designs run the gamut from private new-build residences in the Hamptons, to historic renovations in New York and London, to a food-cum-beer hall called Berg'n in Brooklyn, New York, to infrastructural and industrial projects like the Sunset Park Recycling Materials Facility, also in Brooklyn. Her new coffee-table book Selldorf Architects: Portfolio and Projects (published by Phaidon), which offers a taste of what she and her team have achieved, is a tome of minimal but quietly luxurious spaces, for which she has become known.
"I have to love each and every project I take on as well as find diversity," she says. "The work we do is fuelled by the idea that a building comes to life as people use it. It's not about big design gestures but about the beauty of proportion and light, about designs that inspire and let themselves be inspired."
Having chiefly worked on sites in Europe and America, Selldorf has begun branching out, most recently in Taipei and Hong Kong. For the former, her first residential foray into Asia, she was invited by Phoenix Property Investors to join a stellar cast of American architectural masters - Richard Meier, Jim Olson, Steven Harris and Calvin Tsao – to work on a luxury villa complex, dubbed the Master Collection, in Great Taipei New Town District. All five were named in this year's Architectural Digest AD100 list, a roll call of modern design's best and brightest, and between them they have won almost every architectural accolade going. They were each given the same brief: to design several private homes, ranging in size from 6,372 square feet to 13,718 square feet, with their own garden and swimming pool.
The novel project, says Selldorf, was both "very free and very regimented". Tsao took it upon himself to make sense of how the development was divided, and each architect was apportioned a block of land with individual topography.
Selldorf found it particularly interesting that everyone adopted a slightly different tack yet produced collectively a set of harmonious designs.
"We all share a modern sensibility, but how we work with a space is highly individual. We all had different site conditions but also different strategies and attitudes to the landscape," she says. "It was a very beautiful site and along with the views it inspired how I organised my project. My houses are designed to nestle into the landscape, to look like they belong and to embody a kind of reference to the textures and the colours of the site. I also used crafted materials so the relationship between the interior and the outdoors would be very fluid. Richard Meier's very elegant, geometric white houses, on the other hand, contrast with their surroundings but also work incredibly well."
Hot on the heels of the Taiwanese project is a Hong Kong venture that Selldorf is working on with David Zwirner, one of the world's most powerful art dealers. His first gallery space in Asia, it will be on two floors in the H Building on Queen's Road Central, which looks set to become a dynamic arts and lifestyle hub. The duo have collaborated on many previous projects such as Zwirner's famed raw concrete space in New York, which was built to the highest environmental standards, and his Mayfair gallery in London, housed in an 18th-century Georgian townhouse.
"David has an ability to be very specific about the space at hand, which makes him remarkable to work with," says Selldorf. "In this case, we were lucky that the building is a new one under construction so we could design an interesting sequence of spaces. I love Hong Kong ... but it was only when I was here that I appreciated the tightness of the streets, the small spaces and loading problems.
So what's next for Selldorf? Like most people, she says, she has to work for a living but is lucky enough to choose the projects she believes will contribute most to society. She would love to collaborate on an airport but reiterates that her greatest incentive is to make a difference to public life.
"The Mwabwindo School was a fantastic pro bono project that we did in Zambia. I hope it will be successful and become a model for other schools where means are scarce," she says. "I like the idea that everybody can learn from a building and be inspired."
This article appeared in the South China Morning Post print edition as: making a point with minimalism