Did you always want to be a designer? "As a kid, I had certain aspirations of being an architect or artist. I didn't even know that design was a profession. I discovered it when I did an apprenticeship as a cabinetmaker. First, I restored old furniture, then I was trained to make furniture and, through this, I discovered design."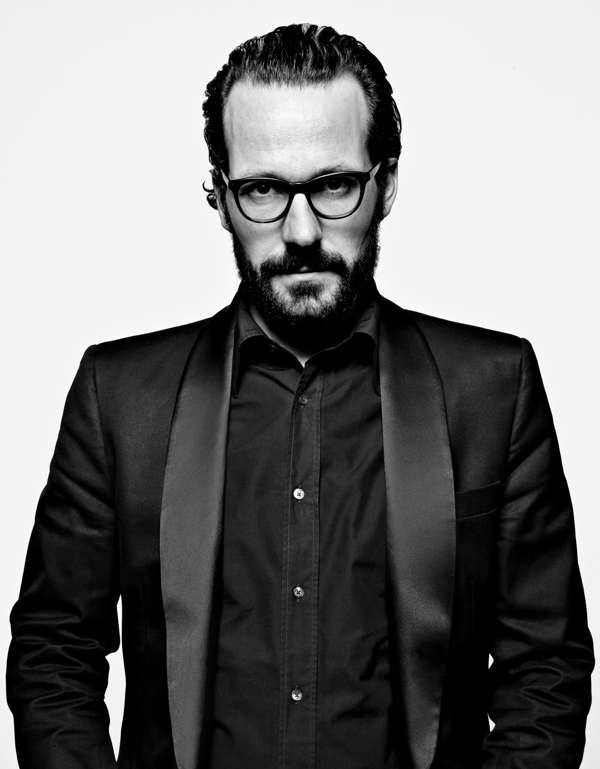 What was your career-defining moment? "My first industrial product made by an injection-moulding machine was the 2-Hands laundry basket [for German brand Authentics], made of very thin plastic. I wanted to go against a lot of plastic products because they're usually made in a very economical way, so they use little material and are ugly. My product became a pure application of the material, allowing it to be what it is – thin, flexible, soft and light. It's still in production, even though it's more than 20 years old."
Tell us about your Chair One design for Magis, one of your most well-known creations. "I don't like to be reduced to one chair, but, of course, I realise it is the most recognisable design because it has a certain kind of power and success. It is a chair that goes to quite an extreme and I like that extreme because it's the result of a radical process. The project started with a material technology: aluminium die casting.
"Aluminium doesn't corrode and I thought we should make a chair that is for outdoors because I wanted to design it for public use. We have to deal with elements like heat, cold, dirt and vandalisation."
Hong Kong architect Eric Tong on working with Zaha Hadid and his innovative furniture
Do you have a particular person in mind when you design something? "Since I work for industry, I never know who the end user is going to be. I have to almost create imaginary characters of people I know. It's like a child's game where you make creatures out of the head of one animal, the torso of another and the legs of a third. In the end, it helps me to have a 'real person-creature' in mind, understanding exactly how that person would interact with the piece of furniture I design."
Tell us about your 360° chair. "The 360° is a chair you can sit on in whatever way you want. Of course, there are more comfortable postures and less-comfortable postures. It's a work chair that is meant for a job where you sit down for a short while – I don't want anyone to sit on this from nine to five. It's more like a perch, a support, but I still call it a chair."
Why furniture designer Samuel Chan's creations are an investment
How do you maintain your passion? "Furniture is my great passion. It's some­thing that is central to my studio and at the core of what I enjoy most. But in order to protect that love, I need to also distract myself and do other things only to come back to it. With the thing we really like to do, ­we must make sure to never overdo it."
Konstantin Grcic – Panorama, which showcases the designer's work over the past two decades, runs until April 2 at the Hong Kong Design Institute.