This column often veers off the horological path, but it's mere­ly bait to get you to read about watches. Or something. Anyway, I wanted to briefly recommend a completely un­related thing: the comedy genius of Rick and Morty. If you haven't seen the ani­mated sci-fi television series, you should seek it out post-haste as it has echoes of The Simpsons' golden era about it (that's seasons two to nine, and I'll fight you if you say different).
Moving on to watches, to keep things interesting, we are going to look at desk clocks this week – hopefully that way we'll get more people reading past the intro.
Desk clocks should be a lot more popu­lar than they are, after all, a lot of us spend a sizeable time chained to our desks working for The Man so it would stand to reason that we would want to make our work spaces bearable. To wit, a desk clock is definitely the way to go and an added bonus is that you can look at the time without looking at your phone and the dreaded notifications of how everyone apart from you is having an awesome life. Not. Projecting. At. All.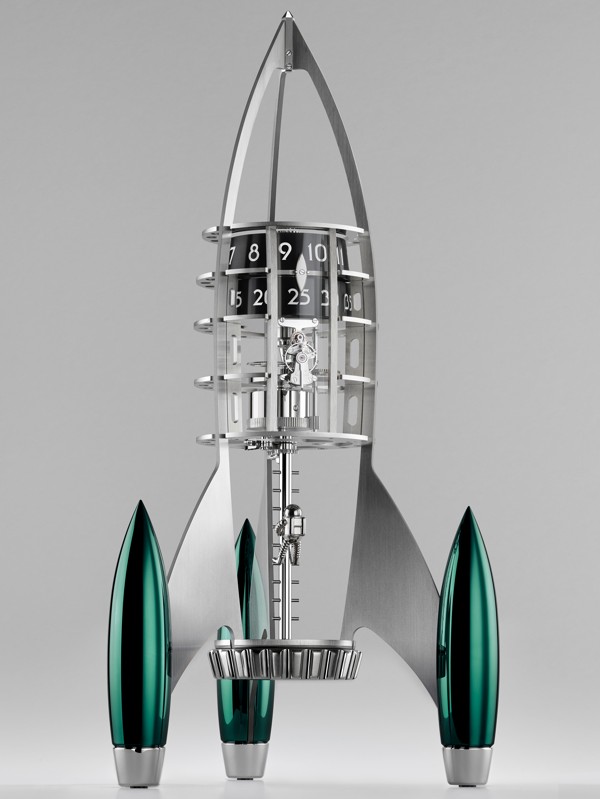 Our first desk clock, Destination Moon, by MB&F, is also desk art. From the beginning, the upstart Swiss brand has been about promoting horology as a sort of mechanical art – in Geneva, it sells its pieces in a gallery, rather than a traditional boutique – and this credo is most clearly seen with its desk clocks. Inspired by 1960s sci-fi, the Destination Moon is shaped like a rocket with the hours and minutes shown near the top of the clock. But the real beauty of this piece is the movement, which is fully on display and a joy to watch. MB&F has a playful side, which can be seen with the little spaceman, "Neil", climbing a ladder inside the fuselage. Sadly, the spaceman is fixed. Though it is tall and looks slight, the Destination Moon weighs 4kg, so it won't be easily knocked over. There are four colours available (blue, green, black and silver) and numbers are limited to 50 pieces in each. The Destination Moon is priced at 19,900 Swiss francs (HK$161,600).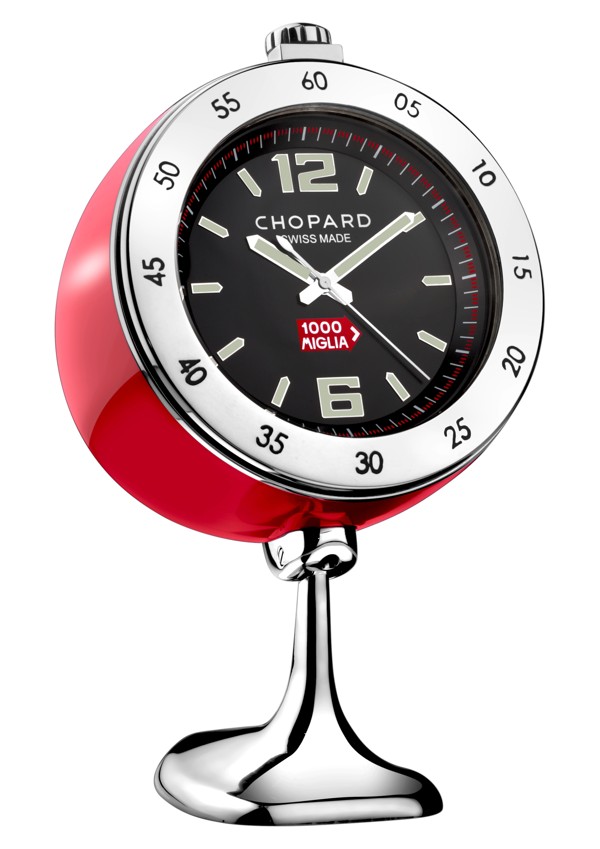 Next we have the Chopard Vintage Racing Table Clock, from the Mille Miglia collection, which is more known for its motorsports-inspired watches. That theme is continued with this desk clock, which looks very much like a dashboard instru­ment in a racing car. Features wise, this is a simple clock and will tell you all you need to know, but styling is the key and this would look great on a motoring enthusiast's desk. The steel-and-palladium clock is 16cm tall with a weighted stand and it all comes in a beautiful leather-bound case making it an ideal gift. Priced at HK$8,050, the clock comes in two colours, red (pictured) and grey.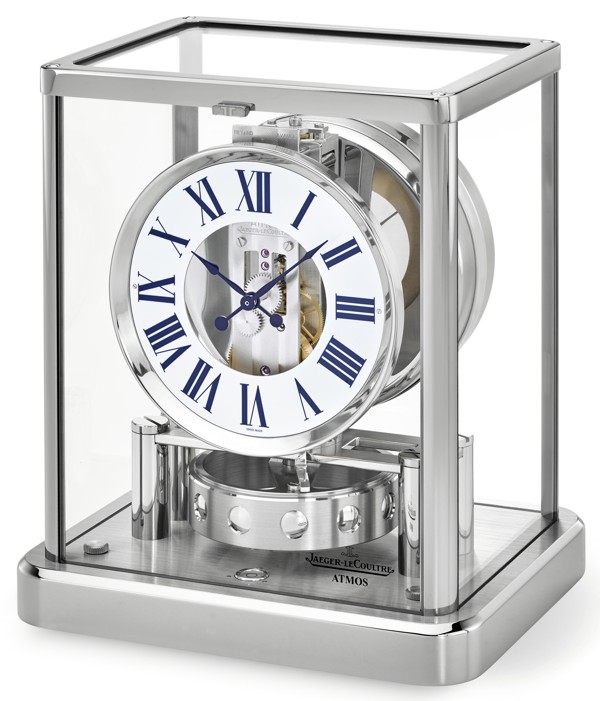 Finally, we have a desk clock from a company that is perhaps the best in the business. The Atmos line from Jaeger-LeCoultre is the gold standard when it comes to fine desk-clock making and its collaborations with the likes of industrial designer, and Apple Watch guy, Marc Newson is beloved by design magazines and blogs and collectors. The Atmos line also has entry-level clocks such as the Classique, which has the best bits of classic clock design like the Roman numerals married with cutting-edge modern move­ment technology. Once again, this clock is a joy to sit and stare at as the see-through case gives you an eyeful of the 560 calibre movement and the dramatic workings of the cogs and springs. The clock is 22.5cm tall, so it's sizeable but not obtrusive. Prices for the Atmos Classique start at HK$51,000 and go up depending on the case material.