Your pavilion, leong4 ting2, will soon be installed in the piazza of the Hong Kong Cultural Centre. What was your brief? "The pavilion is part of an event, 'Hot is Cool', hosted by Culture for Tomorrow [a non-profit organisation founded this year by cultural entrepreneur Adrian Cheng Chi-kong]. 'Hot is Cool' is all about the relationship between public spaces and communities. Culture for Tomorrow researched social-gathering places in Hong Kong and they suggested that I think about pavilions as representative of our city."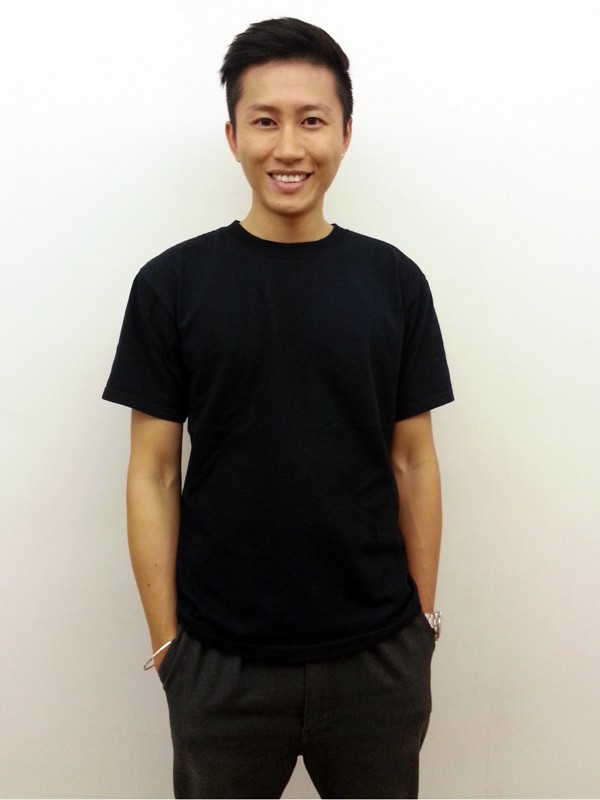 You've designed leong4 ting2 so the entire pavilion can be collapsed and reassembled elsewhere. Why? "It is important that public spaces are designed with high flexibility for different events and activities. In leong4 ting2, stools can be stacked and made into a table for playing chess or drinking tea, and the public can use their imagination to create their own space. The movable stools increase public interaction."
Were there any particular pavilions that inspired leong4 ting2? "While exploring the history of Hong Kong pavilions, I found that Chung Wah-nam was one of the pioneering architects. Chung designed a number of pavilions in Hong Kong's parks and estates in a modernist style.
Micro park ideas for Hong Kong – gardens in refuse skips, pop-up Chinese pavilions and more proposed by young designers
"The pavilion Hu Bian Ting, in Junction Road Park, Kowloon, caught my attention the most. It was originally situated in the middle of a lake, which created the illusion that it was floating. Unfortunately, the lake was reclaimed and concreted, which made me reflect on the [status] of pavilions in Hong Kong. A lot of them have been bulldozed, which means the culture of using public space is also being changed. One of the things that drove me to design leong4 ting2 was to raise social awareness about public space."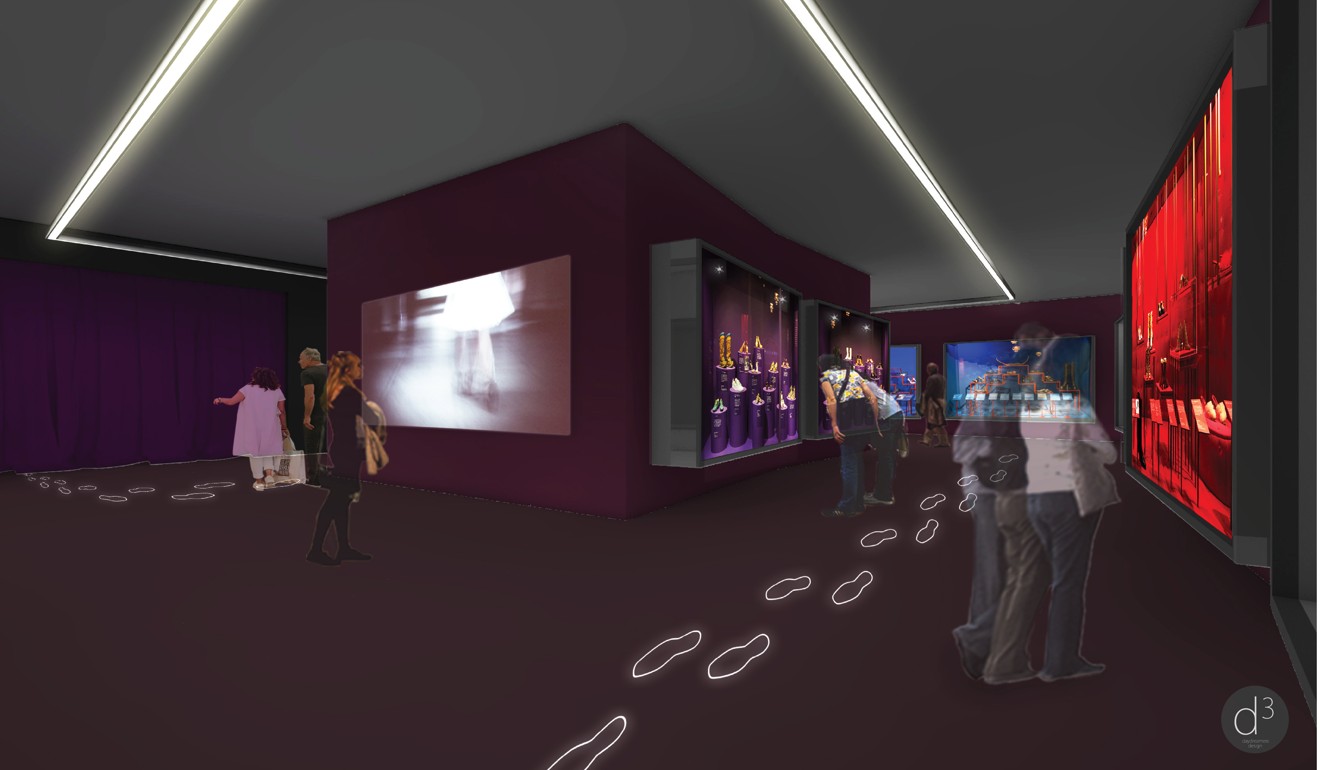 What other projects are you working on? "Time Slip is an installation [in Salisbury Garden, in front of the Hong Kong Museum of Art, in Tsim Sha Tsui] to honour Hong Kong's fishing history. It will be revealed [this month] and be up for a year. I'm also working on an installation with my architectural students in Chu Hai College of Higher Education [in Tuen Mun]. Because of the temporary ban on cardboard collecting in Hong Kong, I'm encouraging students to collect cardboard and convert it into a new piece of art.
"Internationally, I did the design for the V&A Museum's exhibition 'Shoes: Pleasure & Pain', which is travelling around Asia. The first stop was Shanghai in September and October; it will be exhibited in various cities in China, and Hong Kong is the final stop.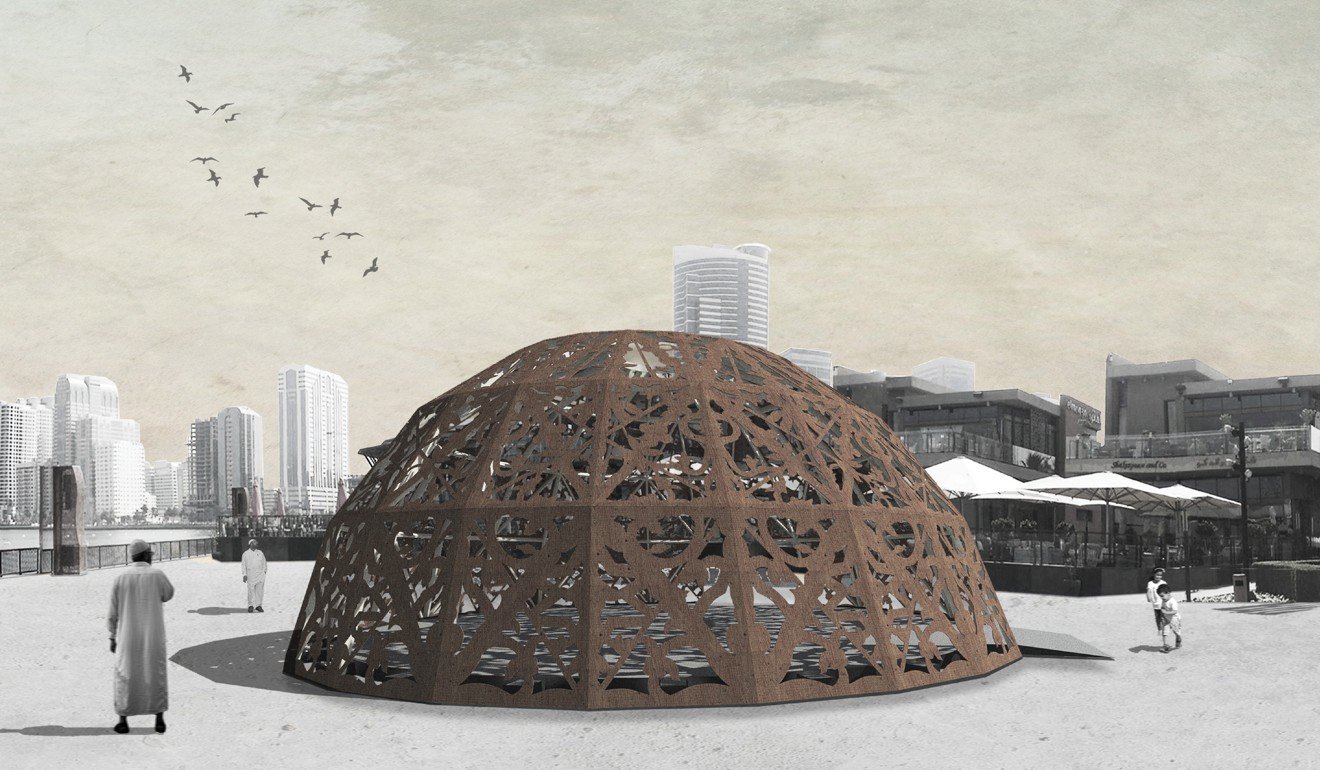 "I've also designed the Floral Pavilion, at the Islamic Arts Festival 2017 [December 13 to January 23] at the Sharjah Art Museum [in the United Arab Emirates]. It's a dome with Arabesque patterns inspired by Tabriz carpets. During the day, the sunlight shines on the patterned roof, which casts a shadow carpet. In the evening, LED strips in the dome create a twinkling sky, which merges with the starry night."