Do you like contemporary design? "What I don't like is design that is bland or 'grey'. It is soul destroying; like a plague of mediocrity. I studied architecture when I was very young but for many years after that I continued to study art history and landscape. I admire the Renaissance man as someone with a wide, global idea of life. When you put it all together you find you have a deeper perspective."
Your 16th-century home in Paris is a tribute to your expertise in art and design. Is it frustrating working with clients who lack the same understanding? "No. The wonderful thing is that someone who has created wealth is usually brilliant and so they learn very quickly. They also have to deal with power so it is actually very easy to work with them. I see what we do as helping to upgrade other people's lives: you go through a door and deal with us, then go out the other door with something better."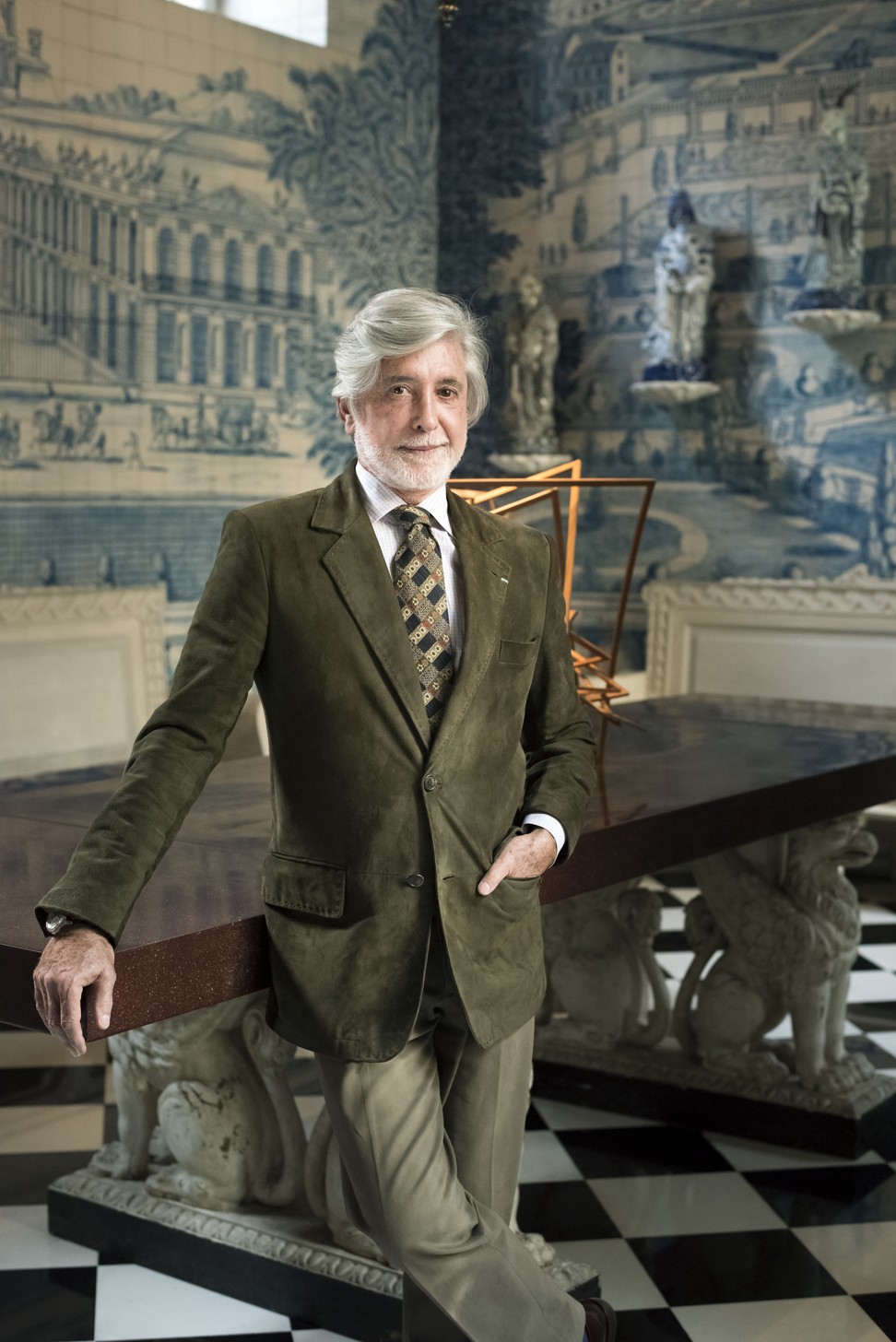 What do you think of the popular minimalist Scandi look? "Minimalism is easy; you don't need a cultural background or to explain it but when you get into some­thing more complex, with historical refer­ences, you have to be able to defend it. To do that you need a certain knowledge. Some­thing contemporary looks international, but how do you know whether it is Russian or Italian? It has no soul.
"In the 18th century a person like me was called an 'assemblier' – that is what we do, we assemble interiors. It is a beautiful descrip­tion because it reflects how we bring an intelligent approach and passion."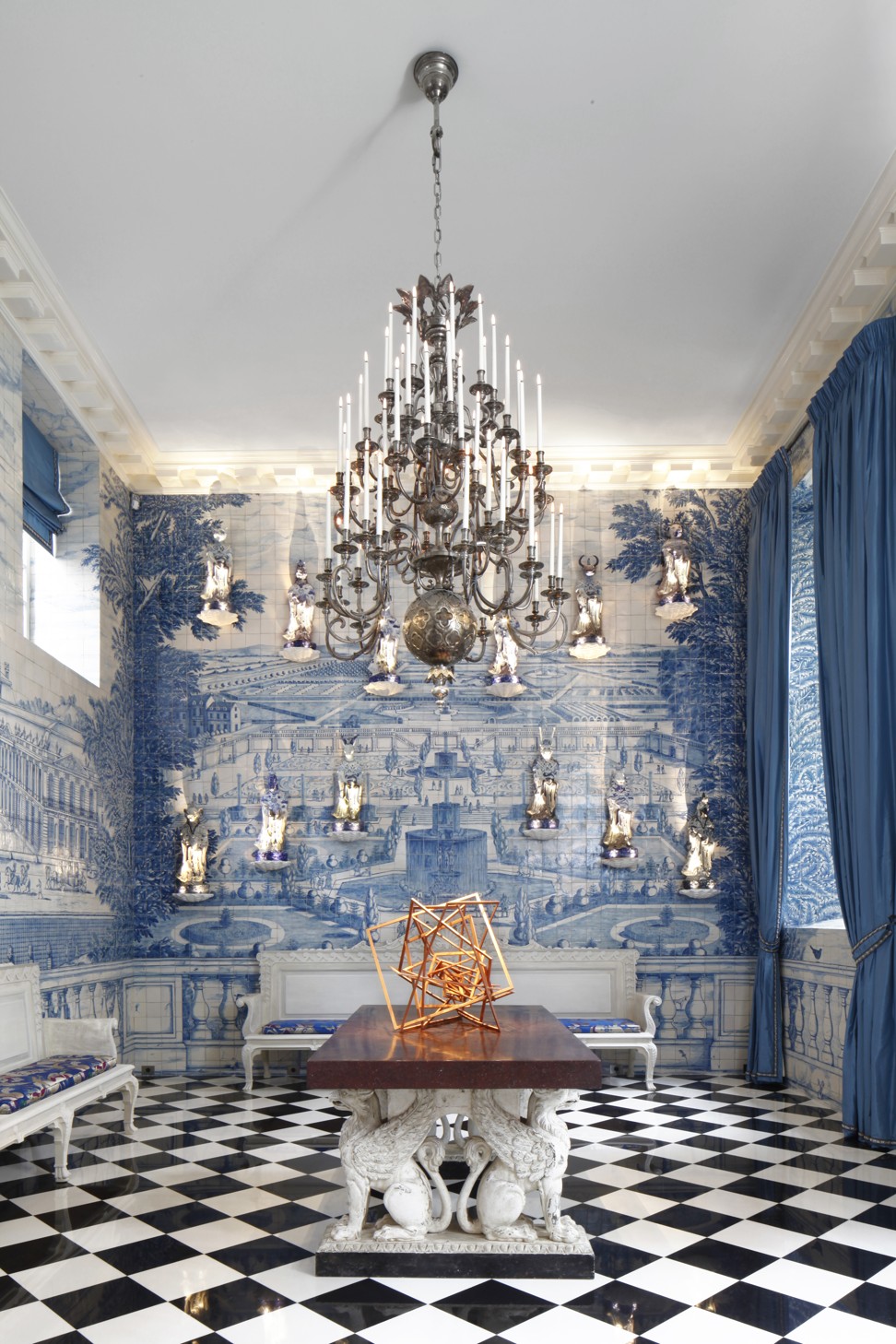 You seem fascinated with traditional Chinese design. Why? "The French have always had a close relationship with the Chinese. I see it as an interaction of cultures. People came to France hundreds of years ago with Chinese silk and wallpaper and people tried to repro­duce it. I am fascinated by those influences but throughout my career, I have always followed a truly bespoke, historical approach. I simply enjoy fabricating things.
"In my own home, for instance, I have 16th-century Portuguese panels while at the Hôtel Claude Passart [in Paris], I restored the formal vestibule with six-metre-high walls entirely covered by thousands of hand-painted cobalt-blue ceramic tiles that depict scenes of historical vanished chateaux of Ile-de-France, Saint-Cloud, Marly and Liancourt."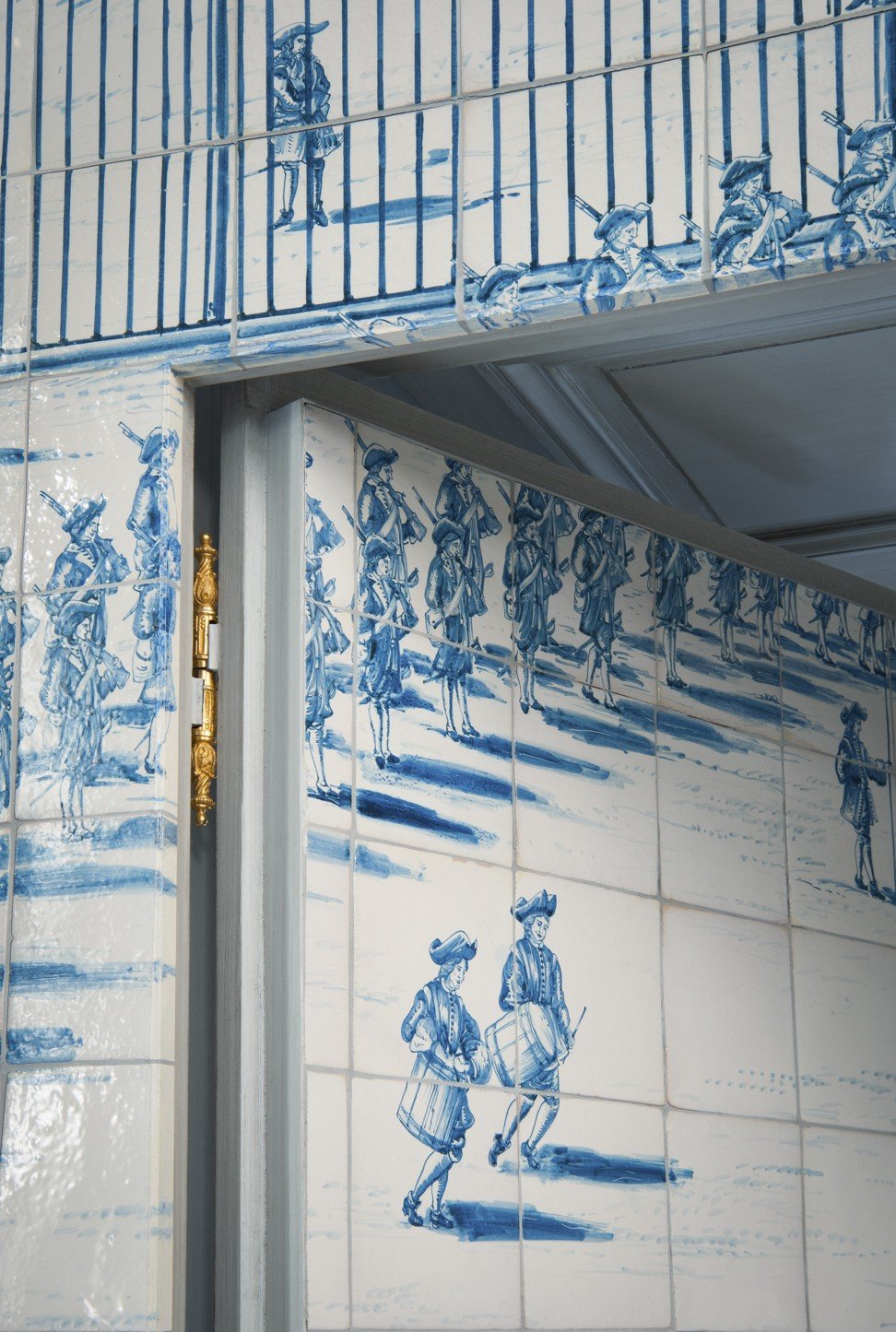 What are you working on now? "I have very interesting projects in Vienna and London, where we are creating apartments suitable for entertaining on a grand scale. Imagine five important people who want a private meeting, but in their own spaces with security and privacy. There will be nothing like it."
Tell us about your drawings. "I am proud to tell you that it is often difficult to know if it is a drawing or a rendering. I am very rigorous and discip­lined, so spend time on the site or in the space to develop a clear image of what needs to be done. The next step is where my training comes in; where we come up with truly great ideas."
You have offices in Paris and New York. Could Hong Kong be next? "I do think that people here are ready and interest­ed in this sort of design. Hong Kong people travel a lot and they are exposed to many different things but I would never simply recreate a European interior in Hong Kong. I would enjoy adding a twist that reflects what is so exciting about the culture here."