Which projects stand out in your career so far? "The Yale School of Management in London [with Foster + Partners]; the Taipei Performing Arts Centre [with OMA/Rem Koolhaas]; and Tencent's Beijing headquarters in Zhongguancun, a technology hub in Haidian district, slated for completion in 2018. With a footprint of 180 metres by 180 metres, it will be able to accommodate about 10,000 staff.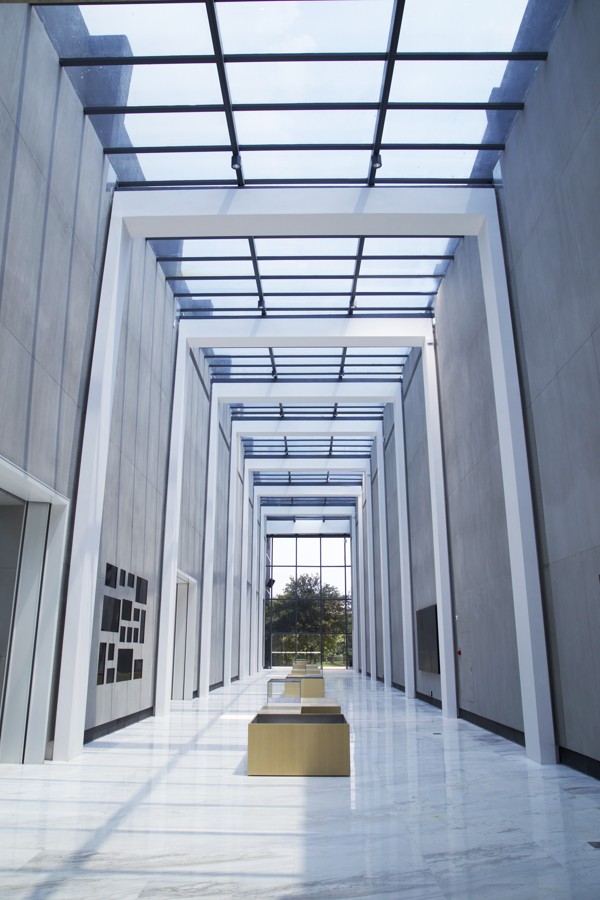 "I'm also proud of Blend's recent project, Starlight Corridor, at the new Songshan Lake Exhibition Hall, designed to capture the past and present development of Dongguan, with natural light being the main element of the space."
What's your aim for the firm? "Within the trend for urban renewal in Asia, especially China, I'm looking to broaden the scope of architecture to provide a better living amenity. So instead of just creating iconic buildings, we also look at the urban space. Of course, sustainability is crucial in our design approach."
Can you give an example? "In 2015, we joined Arup on the pilot project of BEAM Plus Neighbourhood, a new standard for the Hong Kong Green Building Council that assesses sustainability performance at the early stage of a project, laying down a broader framework for sustainability principles in the subsequent development stages. This involved revamping the outdoor piazza at the Electrical and Mechanical Services Department [EMSD], in Kowloon Bay, a project that received BEAM Plus Neighbourhood platinum status and is scheduled for completion in 2018."
Buildings that blend with nature: why Singapore has them in abundance and Hong Kong doesn't yet
Is it harder to retrofit green principles than to start with a newbuild? "Not necessarily. For the EMSD piazza, we suggested some facade elements such as green walls, replaced the heat-generating concrete floor with grasscrete [reinforced concrete formwork that allows grass to grow through it], reduced vehicular traffic and added a bou­tique botanical garden. It's intended to be a welcoming space for staff members' daily use and community recreation."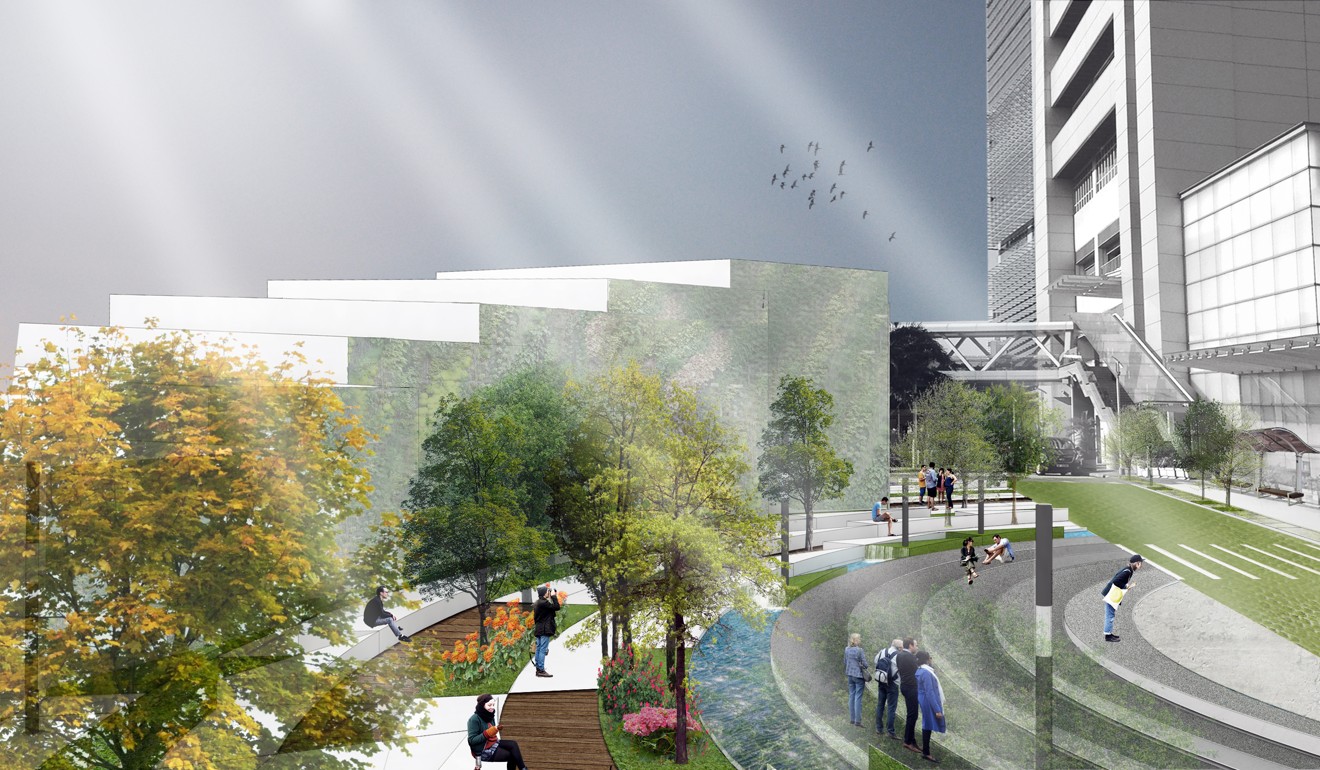 What are you working on now? "An urban renewal project in Dongguan, transforming a wholesale super­market and its staff dormitory into an office complex for e-commerce companies, called Innovation Valley. The facade has been revamped with sustainable, light-transmitting materials and [focal points] are provided for events.
"With the Chinese University of Hong Kong, we've prepared an urban renewal concept plan for To Kwa Wan. This work will be featured in the Bi-City Biennale of Urbanism\Architecture being held at venues in Hong Kong and Shenzhen until March 15."