Tell us about the idea behind the design of 28 Aberdeen St. "The intention of the project was to create an urban oasis. It's got such a prestigious location, directly across from PMQ, yet once you go up to the apart­ments you've got this amazing view, so it's really a bit of a journey from the busy, active streets into a calm, serene home."
Hong Kong the inspiration behind Bo Innovation's interior, says designer
How did you create that sense of serenity? "We were keen on expressing and exposing the nature of the materials; that's our main approach to all the areas inside the building, which is exemplified in the lobby.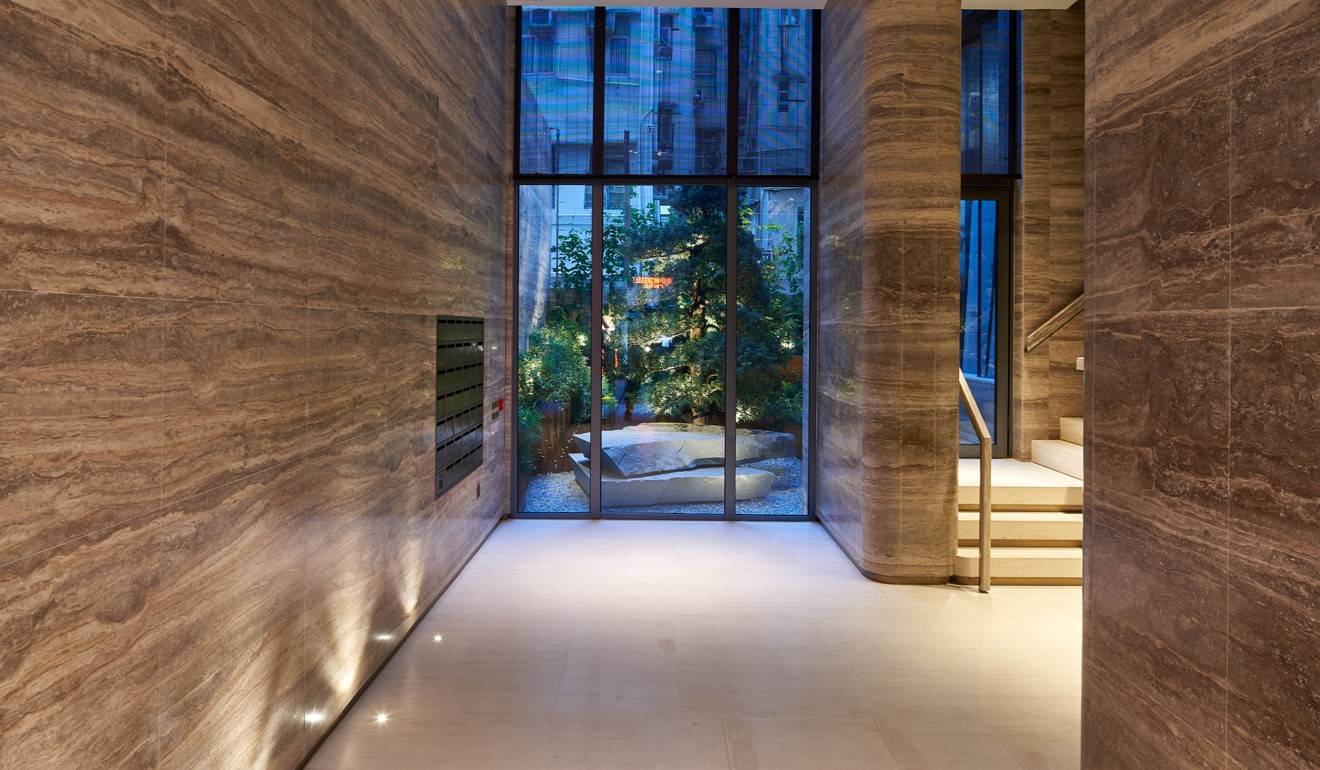 "The lobby is a simple, rectilinear space with four-metre-high walls of silver travertine sourced from Portugal. We looked for parti­cular blocks [of travertine] where there was strong gradation from one end of the stone to the other. We wanted the stone to be dark at the bottom and then gradually get lighter. We rounded off the corners of the walls, to give a sense of craftsmanship and help with the flow of the space.
Once you go up to the apart­ments you've got this amazing view, so it's really a bit of a journey from the busy, active streets into a calm, serene home
"The travertine walls frame a view towards the back garden, which was designed by Hong Kong-based landscape architects ALN and has this amazing pine tree, and a Japanese rock sculpture that the client [Hong Kong-based real estate developer The Development Studio] flew in from Japan. So, natural light comes into the space and you can see the stone; we think it transports you away from the hustle and bustle of the city."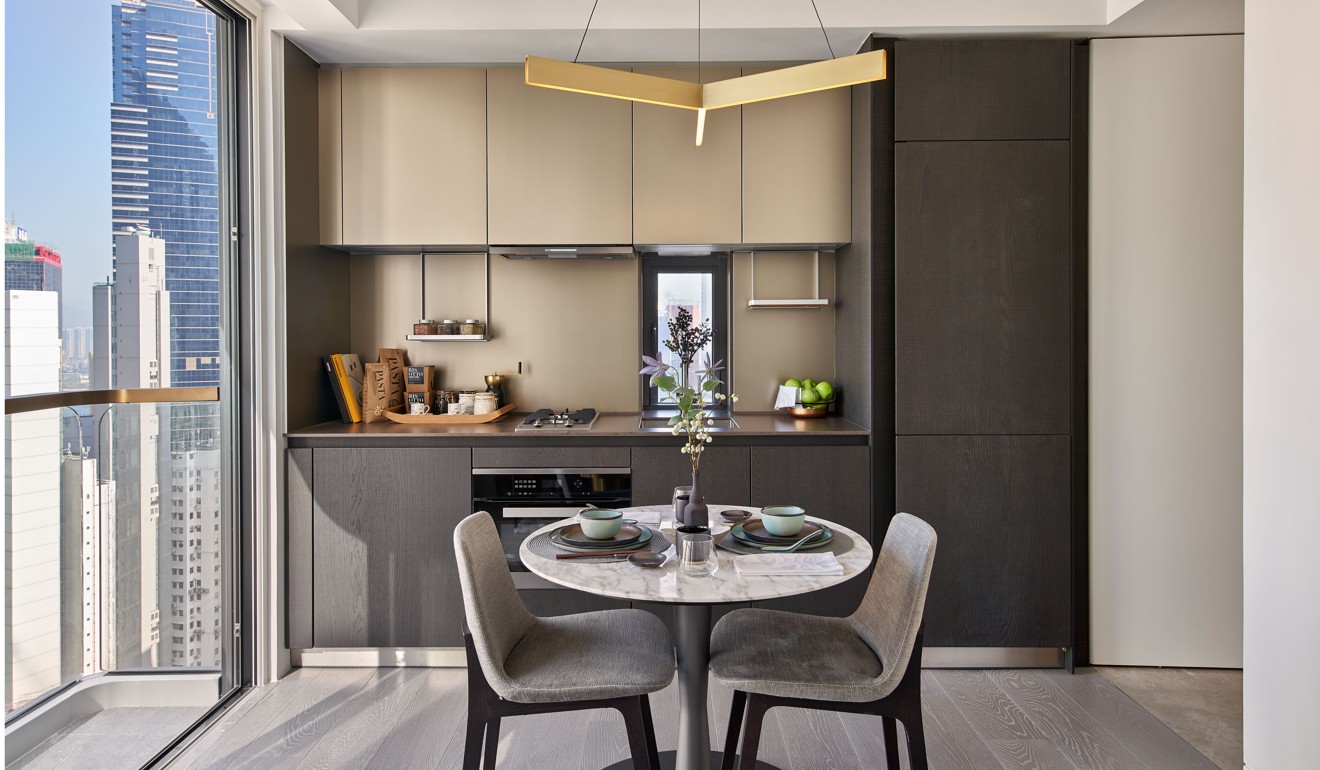 What materials did you use inside the flats? "The colour palette is mainly warm beige and brown tones trimmed with dark bronze. The building itself is a cool, sombre grey, but we said the interiors needed to be more welcoming. The apartment floors are finished with a mildly limed oak, which comes off as a little grey.
"The Bulthaup kitchen is a combination of a rough-sawn oak, so there's a textural, tactile feel to it, and blasted aluminium surfaces, which reflect light. There are contrasting tones of marble inside the bathroom."
Chinese architect and Zaha Hadid protégé celebrates the beauty of nature in his urban designs
What other projects are you working on? "We have just been commissioned to work on the renovation of House of Madison, a three-storey lifestyle store in Wan Chai. That'll be completed in the summer. We're refreshing all three floors and giving it a contemporary look and a new way of displaying the products.
"There is also a 5,000 sq ft house in Mong Kok that we're just finishing. We do have projects for 400, 600, 1,000 units but we're trying to turn our attention to smaller, customised projects."