You studied design, so why the interest in science and technology? "Extreme curiosity! It started at home. My dad is a chemist – he looks at the world through materials, and sees everything connected. So while I studied design at the Royal College of Art, in London, I took minors in quantum physics at the University of Amsterdam. Now I work to promote energy efficiency through intelligent design."
How do you integrate the two fields? "By working with scientists to under­stand the technology, and then making use of it through design. I'm fascinated by sunlight, which is free and available to everyone, and yet solar power accounts for only 1 per cent of total global energy production. In 2015, designer/engineer Peter Krige and I co-founded our company, Caventou, to create 'living objects' designed to work seamlessly and naturally in our environment.
"We integrate solar technology into daily life, turning everyday objects into power sources. So a table is not just a table, but a power source that generates electricity."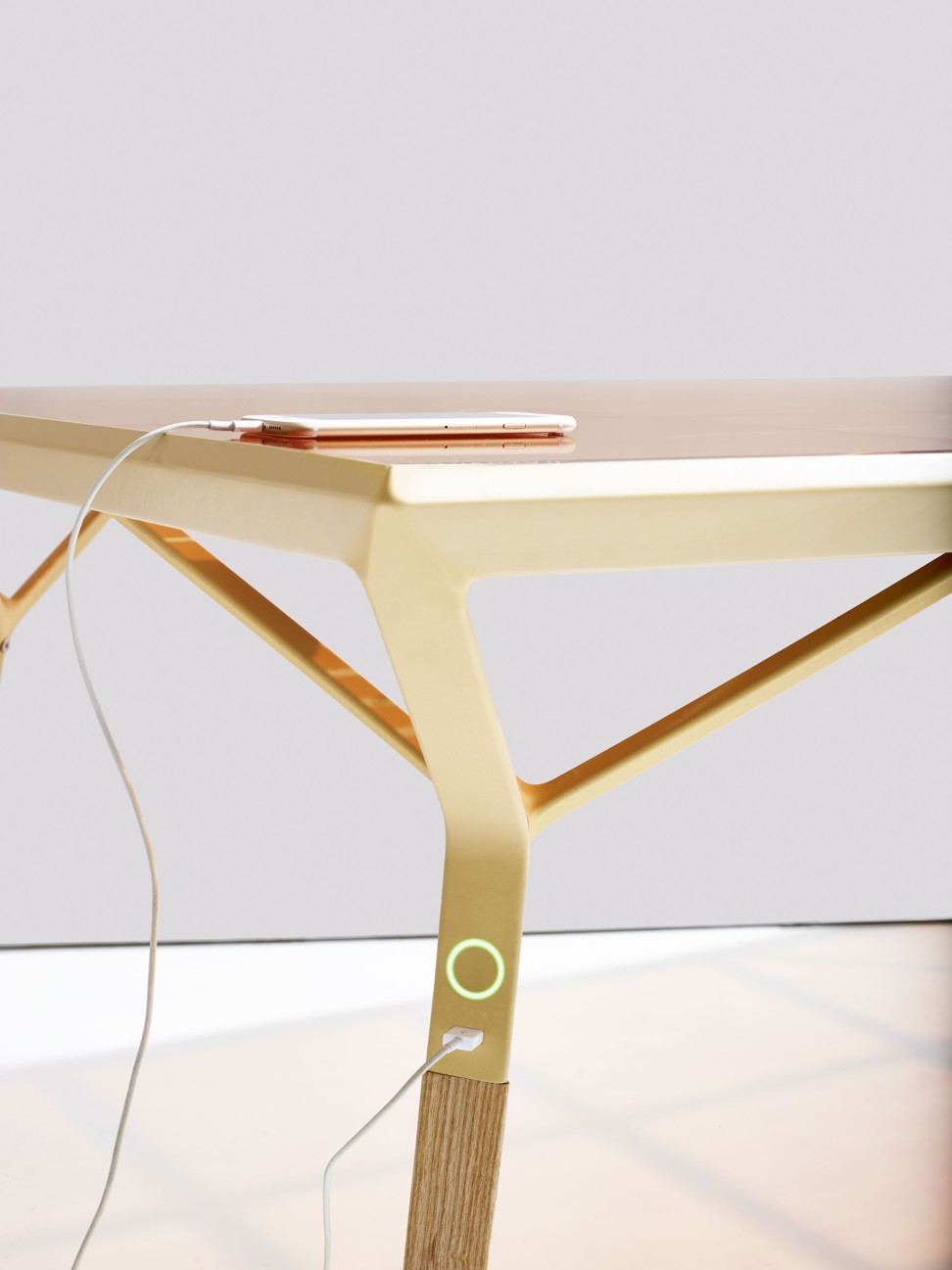 Tell us about your projects. "Our Current Table [launched in 2014] has a sur­face made of dye-sensitised solar cells, using the properties of colour to create electrical current. The technique is based on photo­synthesis in plants: similarly to chlorophyll absorbing light, the colours in the table harness energy. It's a functional dining table, made of toughened glass, with a built-in battery that stores the energy, and ports on the side of the table to charge mobile devices.
"Current Window [introduced in 2015] is a modern version of stained glass that generates its own electricity in the same way as the table. Devices may be charged directly from integrated ports on the window sill or via a centralised battery that powers other objects in the home."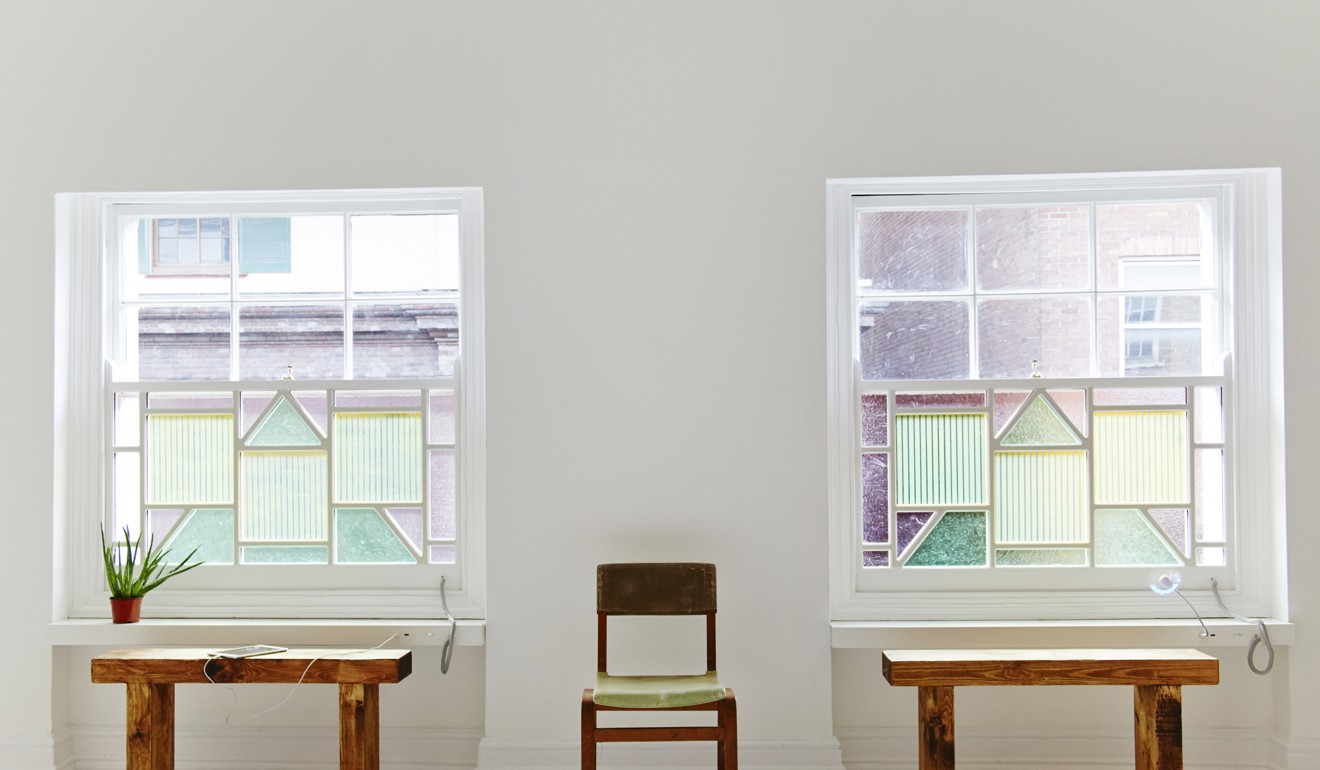 And the Cyanometer? "[Jewellery brand] Swarovski challenged emerging designers to work with crystal beyond pure product design, and represent conceptually or technologically vanguard approaches. My Cyanometer harnesses sunlight via a portable crystal solar panel that is left outdoors during the day, then brought inside as a base station to power the chandelier. For the light fitting, I cut Swarovski crystals at certain angles so that light is refracted with an intense focus on the solar cells, increasing its efficiency. The light in the rings gently changes colour, giving the effect of bringing the sky indoors."
Do you see such innovations becoming mainstream? "My idea is that all items in the home could have this capability and also be portable. I don't own my house in Amsterdam, so I can't have access to panels on roofs. But there are surfaces in the home that can harvest solar power just as effectively – your windows, your tables, everything. The technology is there, it just needs integration."