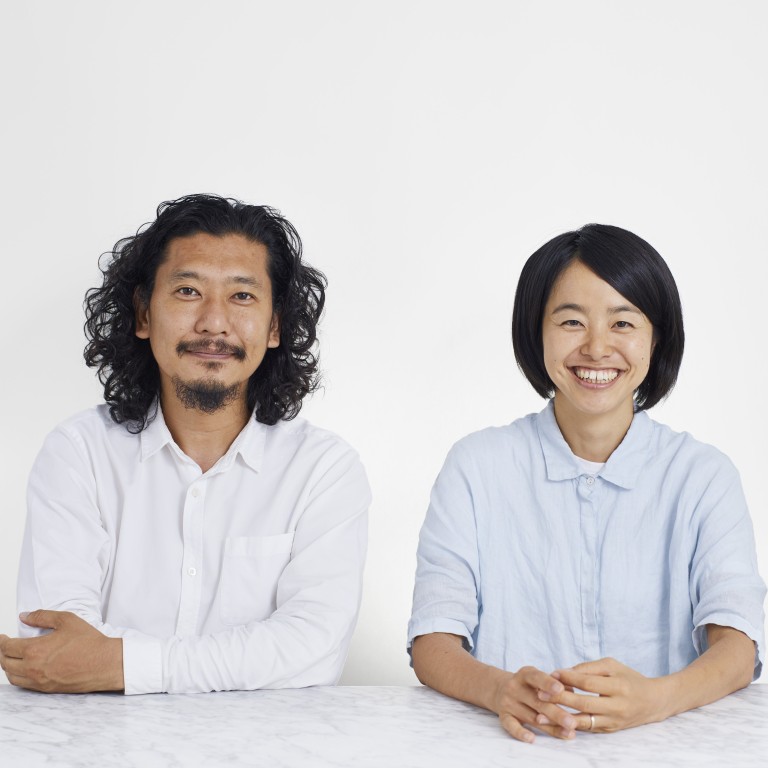 A Japanese hotel inspired by climate science and designed by a team of architects and an artist
Mount Fuji Architects Studio founders Mao and Masahiro Harada and British artist Liam Gillick designed Manabe Equation House, in western Japan, as part of unconventional hotel project spearheaded by a Japanese art collector
The Interpretation
Masahiro Harada: "Art projects tend to have a brief. However, the A&A [Artist & Architect, a collaborative project between the two disciplines to create a series of houses acting as hotels in Okayama] had no guidelines.
"The Ishikawa Foundation, founded by collector Yasuharu Ishikawa, trusted the artists and architects it chose. It invited our firm to collaborate with contemporary artist Liam Gillick to create this hotel. Each of us was allowed to explore topics we found most interesting."
Mao Harada: "It was almost like the foundation brought together two different elements to see what kind of spontaneous chemical reaction would occur – they wanted to enjoy what transpired."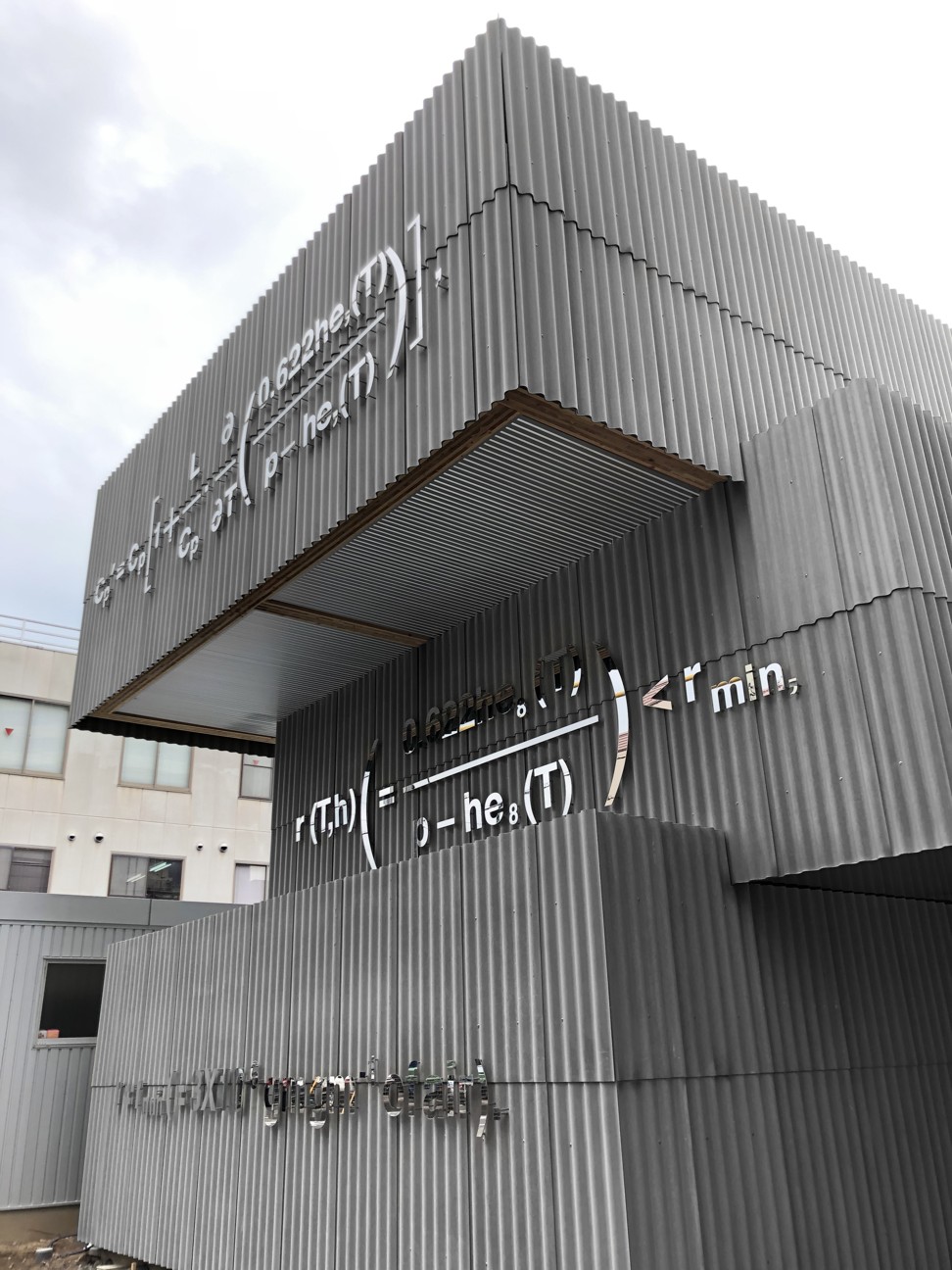 Masahiro: "There were some equations developed about 50 years ago by Japanese scientist Syukuro 'Suki' Manabe, who was working on issues of climate change. When you speak about climate change, people often get emotional and overreact. But Manabe took a logical approach.
"Liam has been interested in his work for a long time and he proposed it to us as a departure point, which led to the construction of the Manabe Equation House. Our collaboration was like a ping-pong game, where we tossed ideas back and forth."
Mao: "We created a building that used a large amount of cross-laminated timber made of cypress and cedar. CLT structures have a lower carbon footprint and [lower] net carbon emissions than concrete or steel buildings.
"In the natural cycle, carbon goes back and forth between being absorbed by trees and emitted into the atmosphere. In the case of CLT, the carbon remains 'stuck' in the wood. In a way, it's a form of storage, keeping in place the carbon naturally stored in wood during tree growth. And CLT is a strong material, so it will ensure this structure remains intact for a long time."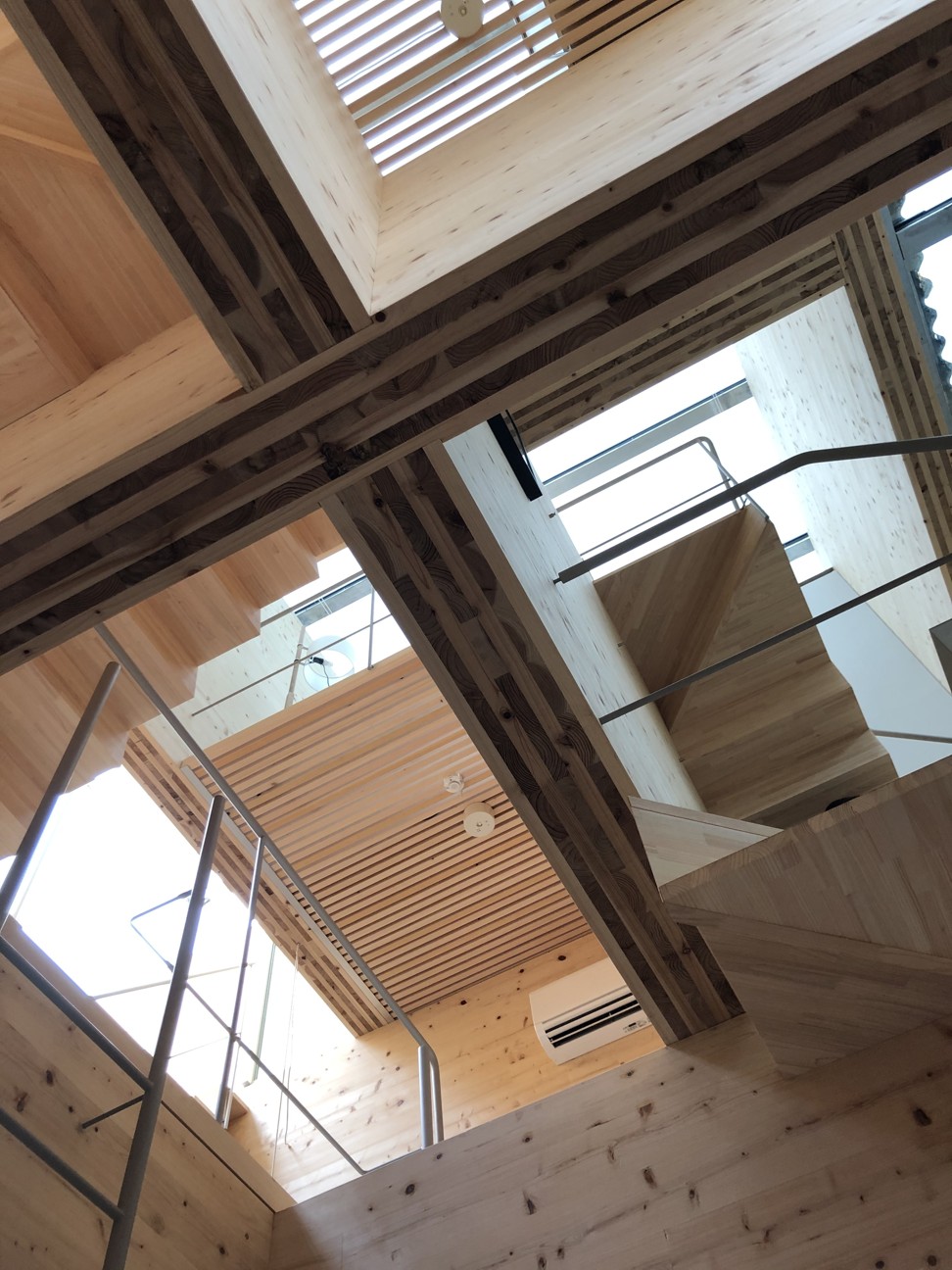 The Highlight
Masahiro: "A hotel is a place where you stay after you have made a journey. We saw this hotel as containing the journey itself. By staying here, you are making a new journey. While modern architecture often emphasises rationality and creating structures that offer people the shortest possible route within a space, we chose the longest route. It may be considered illogical but getting lost in this house, via the disorientating staircases and multiple levels, is what makes it special.
"I'm sure you've become lost when you were a child in a city you didn't know well and you felt uncomfortable, but maybe you also enjoyed that moment. I hope to bring that feeling again to those who visit. We thought that getting lost and not knowing where to go was a different approach to freeing ourselves and feeling liberated from the constraints we've placed around ideas of climate change.
"By moving away from the norm, maybe we can find new ideas."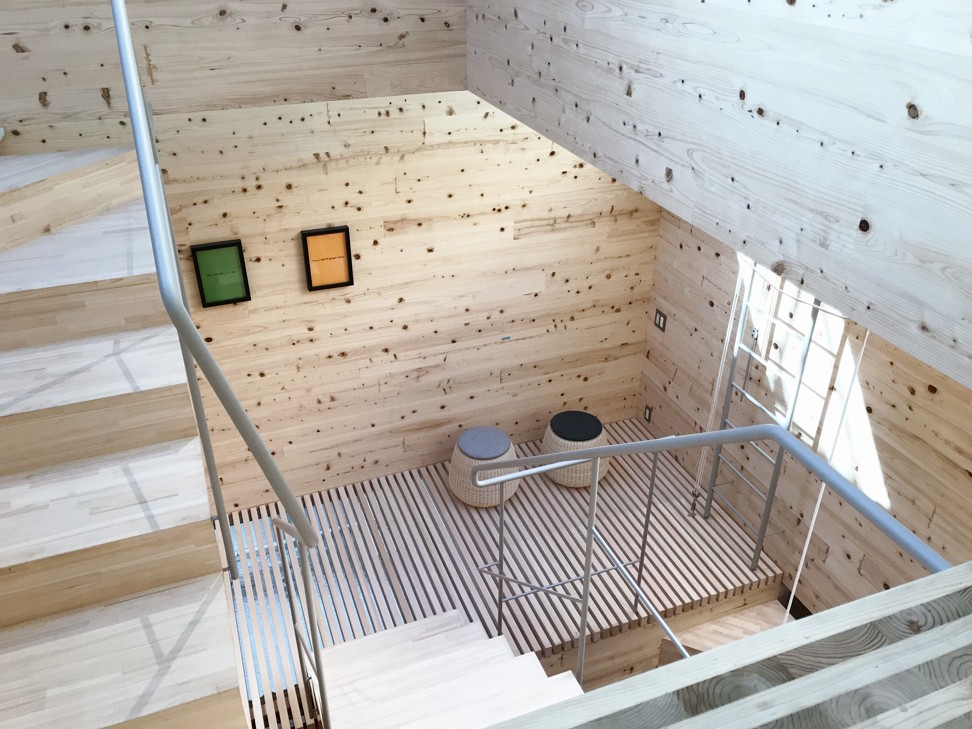 The Challenges
Mao: "No one had experience with this kind of hotel project. They weren't familiar with how to manage or run a space [with such a labyrinthine design]. This was stressful for the operators and managers of the hotel, but we appreciate that they were patient and found ways to interpret the design so they could share this with visitors."